---
Why we love it
It's a little bit of Germany in the midst of the big city, so you can schnitzel and Berliner your heart out.
Explore like a local
Get comfy with a paperback and a glass of pinot noir at Book Cellar, an independent bookstore and cafe all in one place.
Dine in a secret garden at Bistro Campagne.
Hunt for vintage toys at Quake Collectibles (you miss your Pez collection, don't you).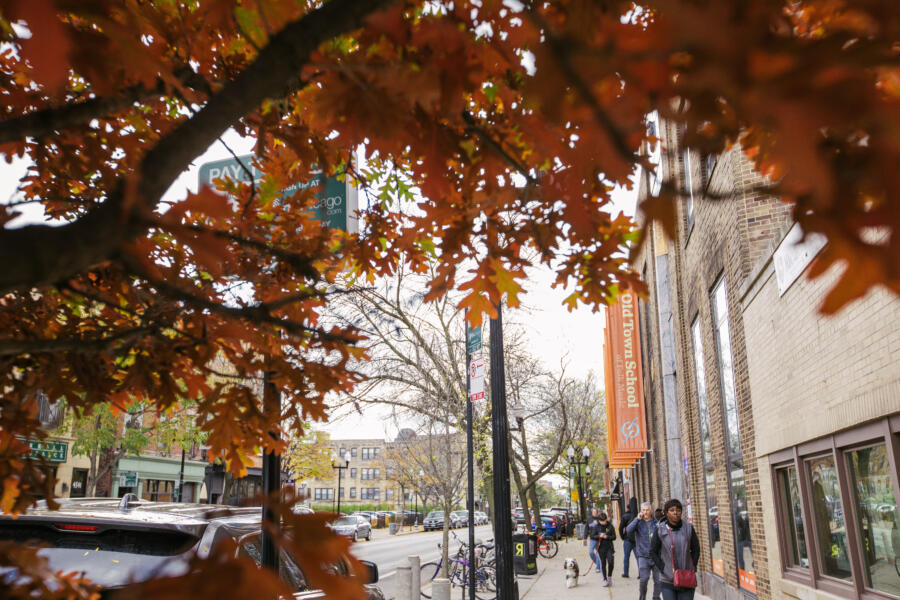 Insider tips
Old World heritage meets modern charm in Lincoln Square. Wander the cobblestone stretch of Lincoln Avenue that's packed with unique shops (like Merz Apothecary and Gene's Sausage Shop & Deli) and delicious restaurants (like Artango Bar & Steakhouse and Luella's Southern Kitchen).
Beyond its German roots, Lincoln Square is also a great spot for local shopping, with an array of independently owned boutiques and specialty shops. For instance, check out toy emporium Timeless Toys and foodie haven The Chopping Block. There's also tons of diverse dining options, from French-inspired fare at Cafe Selmarie to craft cocktails at The Sixth.
Lincoln Square is also home to one of our favorite old-timey movie houses, the Davis Theater. A recent restoration of the 100-year-old theatre uncovered much of its former glory, like organ pipes hidden with dry wall and hand-painted ceiling covered by tile. Today, you can catch new releases, cult favorites, vintage films, and more.
Visit the Old Town School of Folk Music, which launched the careers of many notable folk musicians. Check the events calendar for live performances by artists from around the world. And in the summer, the neighborhood's love of all things German comes together for Maifest, where food, music, dance, and revelry fill the streets.
Chicago Greeter: free guided tours
Taste, shop and explore the neighborhoods with a friendly local as your guide. Explore rich histories, diverse cultural traditions and hidden treasures. See sides of the city you may not have adventured out to on your own, and take away a truly authentic Chicago experience. Greeter visits are customized based on your choice of neighborhoods, language and interests.
Request a tour with a Chicago Greeter