---
Why we love it
Two things define Beverly above all else: Irish heritage and amazing architecture. And we love them both.
Insider tips
Beverly's deep Emerald Isle roots prevail on Western Avenue, where you'll find more Irish bars than anywhere else in the city. It's also the home of Chicago's South Side Irish Parade, a massive, family-friendly celebration that's been marking St. Patrick's Day in Beverly for more than 40 years.
As for architecture, Beverly Unitarian Church is one of the area's most striking buildings. Set on a scenic green hill, the impressive structure borrows its design from a medieval castle once situated between Dublin and Belfast.
Frank Lloyd Wright lives large in Beverly, as do his contemporaries. The neighborhood is home to one of the country's largest historic districts — just walk a few blocks in any direction to see eclectic array of residential architecture, from sweeping Prairie-style residences to brick Tudors to Spanish-inspired homes. The Beverly Area Planning Association hosts a popular home tour each spring.
The multi-disciplinary Beverly Arts Center houses an art gallery, exhibition spaces, music and dance studios, and a 400-seat theatre. Check the events calendar for film screenings, concerts, and professional theatre performances. The neighborhood is also known for vast green spaces, like the scenic Dan Ryan Forest Preserve.
Explore like a local
Treat yourself to the Original Rainbow Cone — locals have been craving this Insta-worthy Chicago treat for more than 80 years. Sample some local craft brews at Horse Thief Hollow or Open Outcry Brewing Company (they're right down the street from each other). Get a custom-made hat from a celebrity-loved brand at old-school milliner Optimo Hats.
Chicago Greeter: free guided tours
Taste, shop and explore the neighborhoods with a friendly local as your guide. Explore rich histories, diverse cultural traditions and hidden treasures. See sides of the city you may not have adventured out to on your own, and take away a truly authentic Chicago experience. Greeter visits are customized based on your choice of neighborhoods, language and interests.
Request a tour with a Chicago Greeter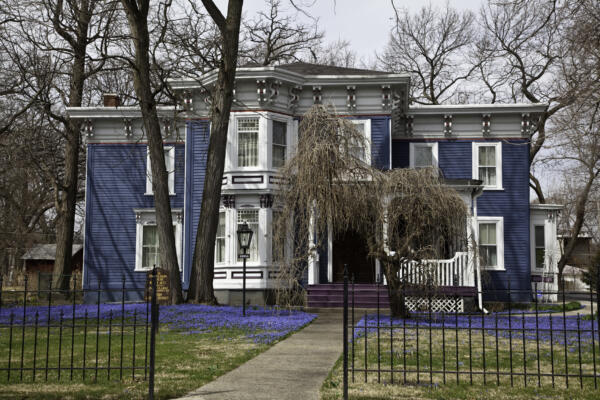 Beverly has been called the "village in the city", a beautiful, bucolic neighborhood filled with architecturally significant homes.