Chicago has many big hitters in the art museum world, including the renowned Art Institute of Chicago and the cutting-edge Museum of Contemporary Art, to name just a few on a very long list. But we're also home to a collection of smaller under-the-radar art museums. For a uniquely immersive arts experience, head to Chicago's trove of intimate museums and galleries, exhibiting everything from local designers to international photographers.
Museum of Contemporary Photography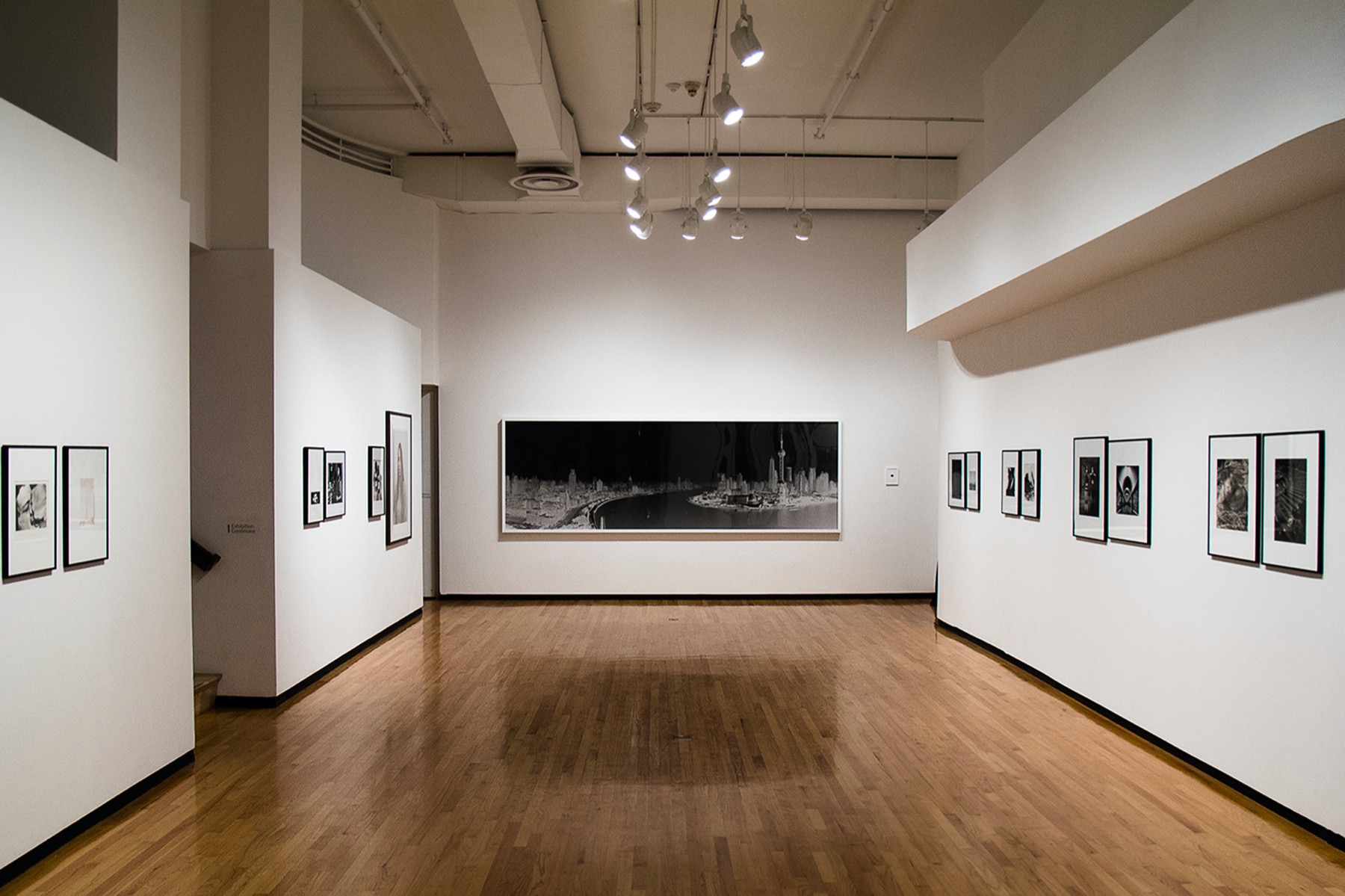 Tucked away in the South Loop, within Columbia College, the Museum of Contemporary Photography is one of Chicago's best-kept secrets. It's a small but mighty museum, regularly carrying the work of local photographers. The museum's Midwest Photographers Project is a decades-long collection that cycles through new and established regional photographers, each examining a different social experience, from the slums of Mumbai to electronics and teens. Plus, admission to the museum is free.
Gallery Guichard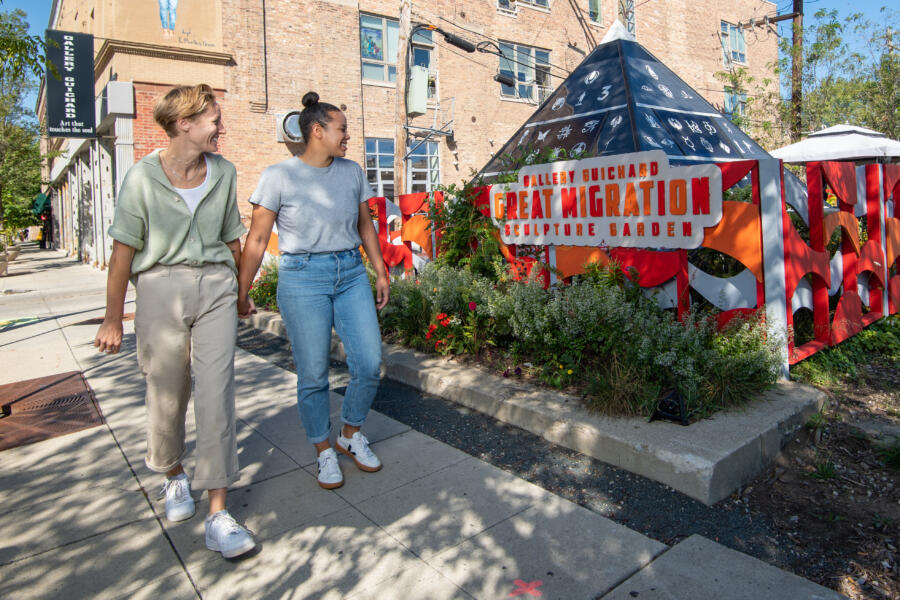 A fixture in the historic Bronzeville neighborhood, Gallery Guichard is located within the Bronzeville Artist Lofts. The intimate gallery features a rotating array of modern and contemporary works with an emphasis on the African diaspora. Browse pieces by multicultural artists from around the world, then step outside to explore the Great Migration Sculpture Garden.
The City Gallery at the Historic Water Tower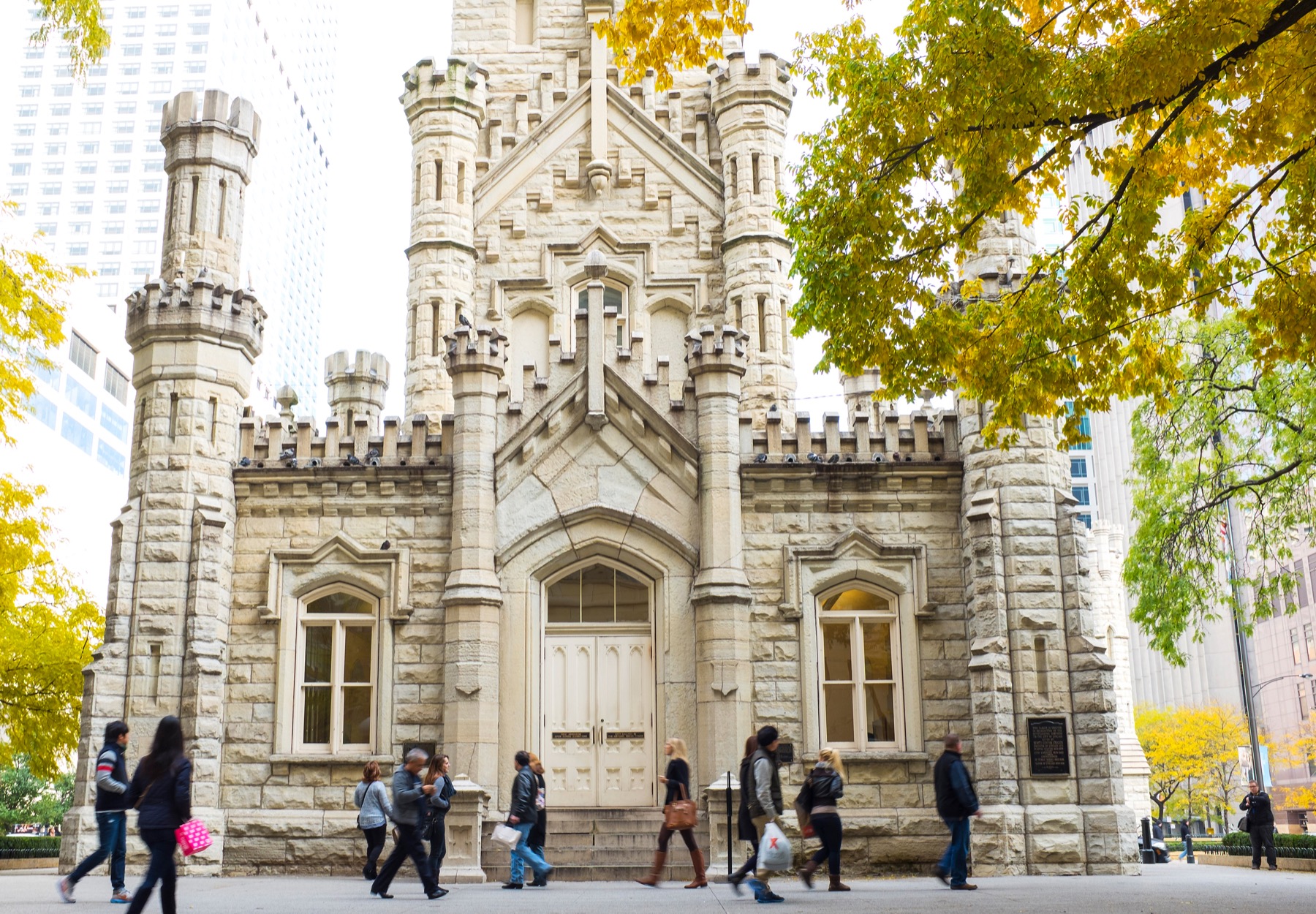 @Choose Chicago
Housed in one of the most iconic Gothic Revival buildings in Chicago, and sitting right in the middle of The Magnificent Mile, the City Gallery is a frequent venue for unique exhibitions that showcase local artists and photographers. The building itself was constructed between 1867 and 1869, created for Chicago's municipal water system. It originally housed a 135-foot iron standpipe used to regulate water pressure. It gained special significance as one of the few buildings to survive the Great Chicago Fire of 1871. Admission is free.
National Museum of Puerto Rican Arts and Culture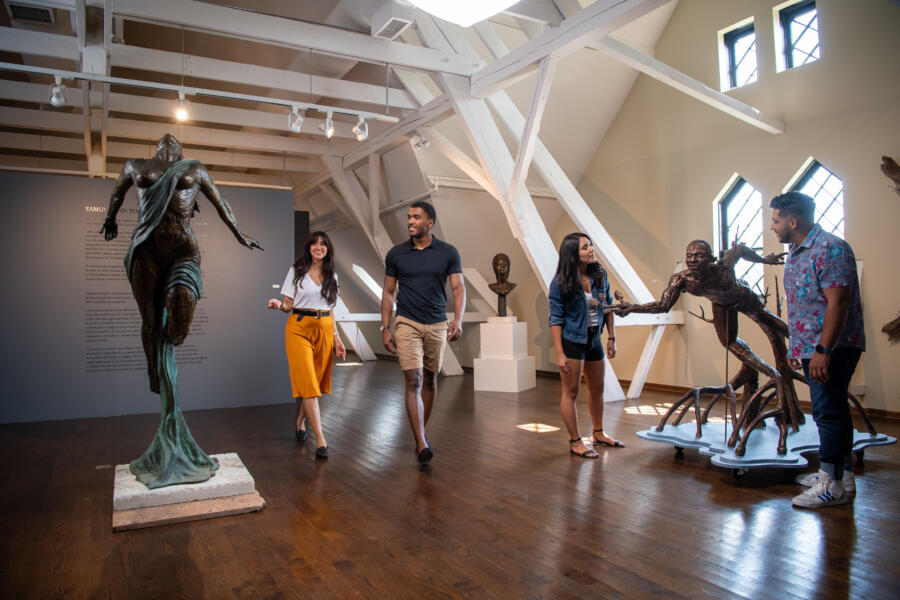 National Museum Of Puerto Rican Arts and Culture is a striking backdrop for an array of works by Puerto Rican artists. The country's only museum dedicated to displaying Puerto Rican arts and cultural exhibitions year-round, the galleries are housed within the renovated stable building of historic Humboldt Park. The art overflows into the streets of the surrounding neighborhood, a vibrant hub for Borinquen culture.
Epiphany Center for the Arts
A historic church has been transformed into a sprawling arts campus in Chicago's West Loop neighborhood. Along with music venues and art studios, there's also plenty of gallery space for a rotating array of art exhibitions. Epiphany Center for the Arts collaborates with local artists, curators, and galleries to bring together can't-miss exhibits across eight intimate galleries, plus artist talks, classes, and a residency program.
Chicago Design Museum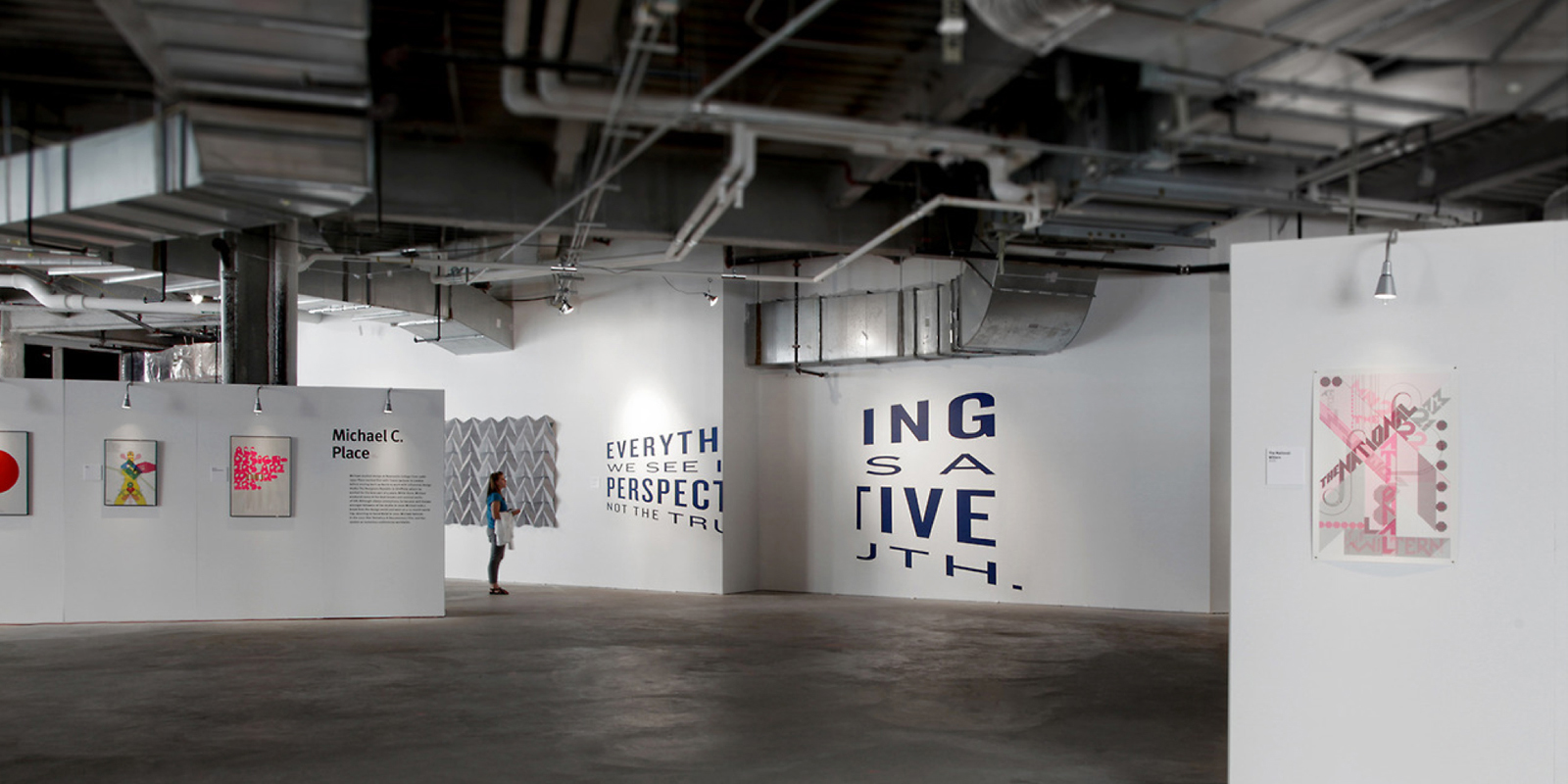 @Chicago Design Museum
The tiny (and free) Chicago Design Museum displays incredibly creative, ever-changing exhibits on everything from street art to architecture to urban planning. Their mission is to showcase the power of design by highlighting the influence it has on our everyday lives. Recent exhibitions have included paper arts from around the world, games in our modern culture, and a showcase on the parallels between design and music featuring national musicians.
​Smart Museum of Art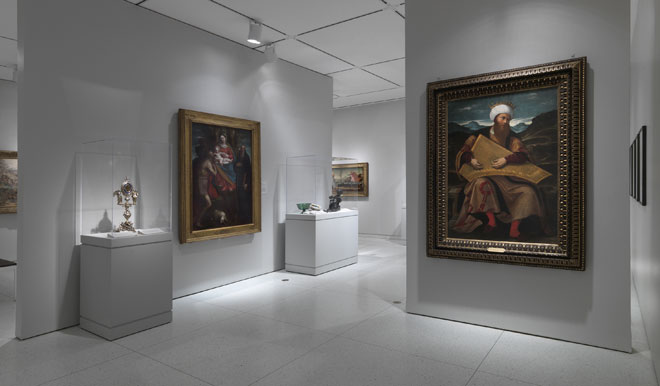 @Smart Museum
Nestled on the scenic University of Chicago campus in Hyde Park, the Smart Museum of Art houses more than 16,000 artworks, ranging from European paintings and Asian arts to contemporary and modern art. This is also home to The H. C. Westermann Study Collection, which is one of the most significant public collections of artwork and archival material related to the artist's life and work. Bonus: the Smart Museum is free.
Driehaus Museum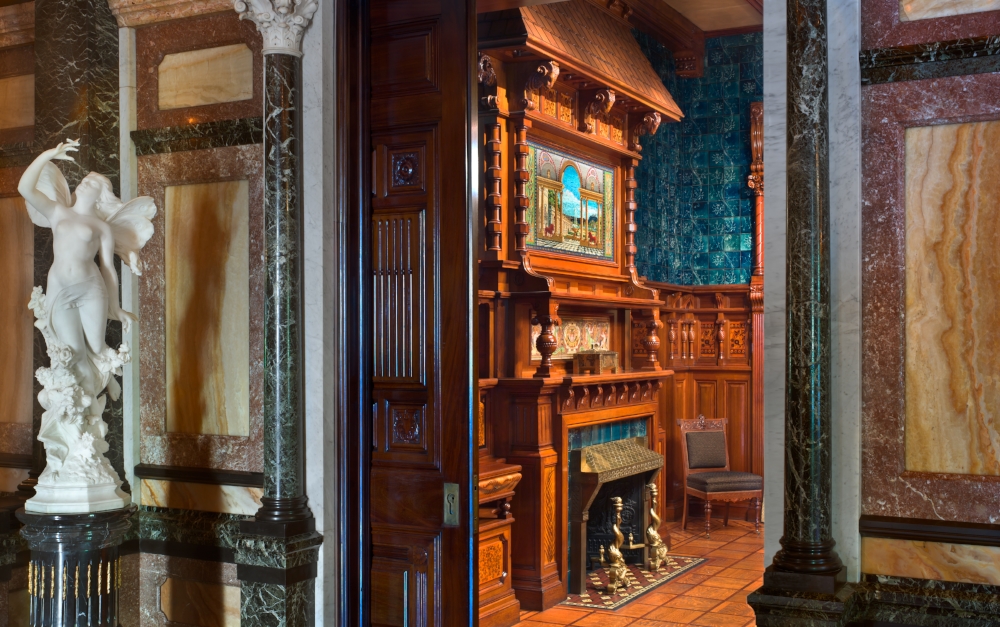 @Driehaus Museum
Have you ever passed by a beautiful home, and wished you could just peek inside? Here's your chance. The Driehaus Museum is housed in an ornate mansion, completed in 1883 at the height of the Gilded Age. The house itself is stunning, with marble floors, grand statues, incredible detail. Peel your eyes away from the furnishings, and you'll notice the rotating exhibits that showcase arts, fashion, history, and design of the late nineteenth and early twentieth centuries.