Open the door onto history – you'll feel right at home. Explore Chicago's extraordinary historic house museums, and walk in the footsteps of Frank Lloyd Wright, Jane Addams, and the city's elite, experiencing life as it was in the 19th and early 20th centuries.
Charnley-Persky House Museum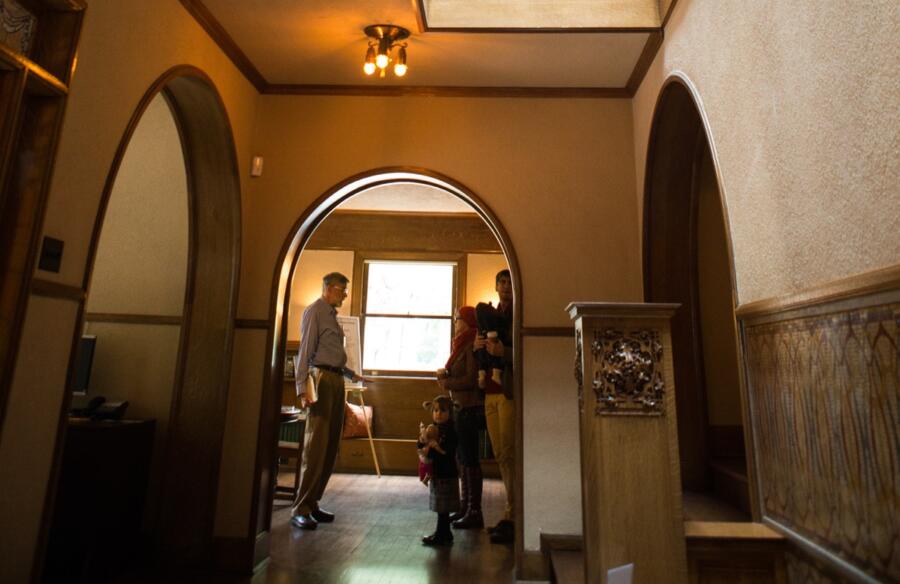 Learn a little about Frank Lloyd Wright's early career at the Charnley-Persky House. Completed in 1892, the home is a glowing example of the creative force brought about by Louis Sullivan and Frank Lloyd Wright's collaboration.
The building exemplifies Sullivan's love of geometric and abstract forms, with a dramatic, symmetrical interior dominated by a soaring two-story atrium, and interior and exterior decoration inspired by organic plant forms — all undeniably touched by Wright's evolving aesthetic (he was Sullivan's junior draftsman at the time). Today, this National Historic Landmark serves as the headquarters of the Society of Architectural Historians, which conducts guided tours of the house and museum.
Charnley-Persky House Museum, 1365 N. Astor St., Gold Coast
Clarke-Ford House Museum
Dive deep into the 1800s urban frontier with a visit to Chicago's oldest home. Built in 1836, this Greek Revival residence is filled with period furniture and decorative objects. The house survived two moves and a fire to become one of the city's earliest landmarks. Today, it's located inside Chicago Women's Park and Gardens, featuring era-specific culinary and medical herbs, dye and scent plants, and prairie grasses. Free docent-led tours of Clarke-Ford House Museum guide visitors through the lives of merchant Henry B. Clarke and his family, the home's original owners.
Clarke-Ford House Museum, 1827 S. Indiana Ave., South Loop
Explore more: Make time to explore the surrounding Prairie Avenue District that was once home to some of the city's more prosperous residents.
Emil Bach House
Designed in 1915, Emil Bach House is one of the last of Frank Lloyd Wright's small residential commissions. Located near the Chicago lakefront, this architectural masterpiece features a Japanese Tea House, gardens, and the sublime simplicity of Wright's strongly centered and self-contained geometry. Immerse yourself completely in Frank Lloyd Wright's world with a guided tour or for a truly unique experience, book an overnight stay at the home.
Emil Bach House, 7415 N. Sheridan Road, Rogers Park
Frederick C. Robie House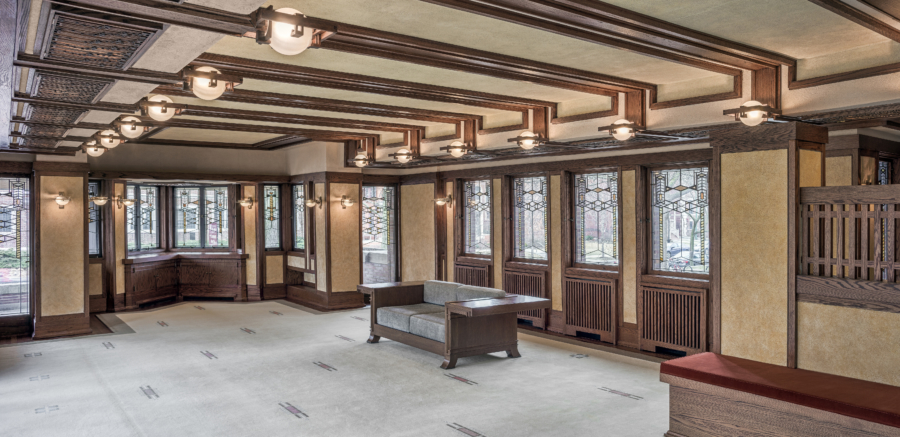 Completed in 1910, Frederick C. Robie House is considered the definitive example of Frank Lloyd Wright's Prairie-style architecture. In fact, the American Institute of Architects named the building one of the 10 most significant structures of the 20th century and the site is recognized as a UNESCO World Heritage site.
Wright himself described the Robie House as "a cornerstone of modern architecture," taking his inspiration from the expansive Midwest prairie landscape. Designated a National Historic Landmark in 1963, the home is now a public museum operated by the Frank Lloyd Wright Trust, which offers guided and multilingual self-guided audio tours.
Frederick C. Robie House, 5757 S. Woodlawn Ave., Hyde Park
Glessner House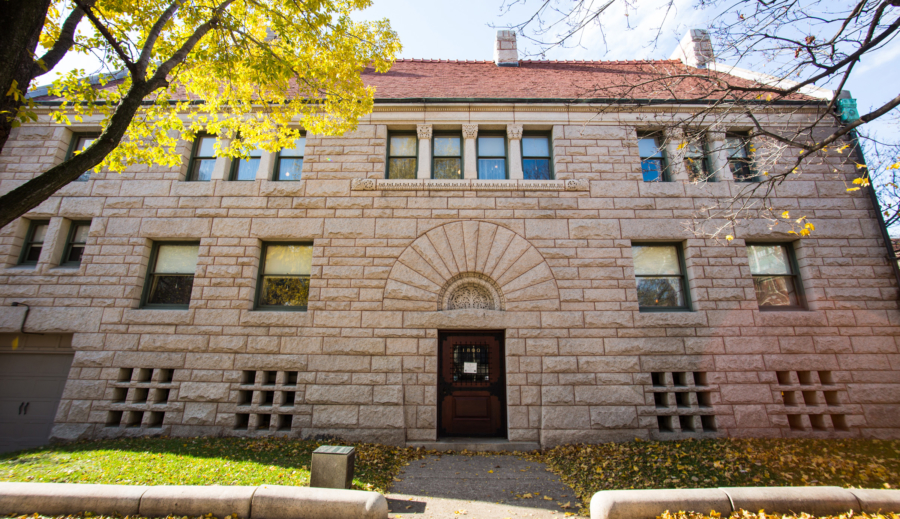 Glessner House is an imposing structure that sits on historic Prairie Avenue, aka Millionaire's Row. Henry Hobson Richardson's fortress-like design, which shocked the neighborhood at the time of its completion in 1887, helped to redefine American domestic architecture and is now listed as a National Historic Landmark. Take a guided tour and you'll discover a central courtyard, warm oak-paneled interiors, a grand staircase, and stately fireplaces — the perfect setting for the Glessner's extraordinary collection of furniture and decorative objects. Exhibitions, lectures, special events, and seasonal Prairie Avenue walking tours round out the experience.
Glessner House, 1800 S. Prairie Ave., South Loop
Jane Addams Hull-House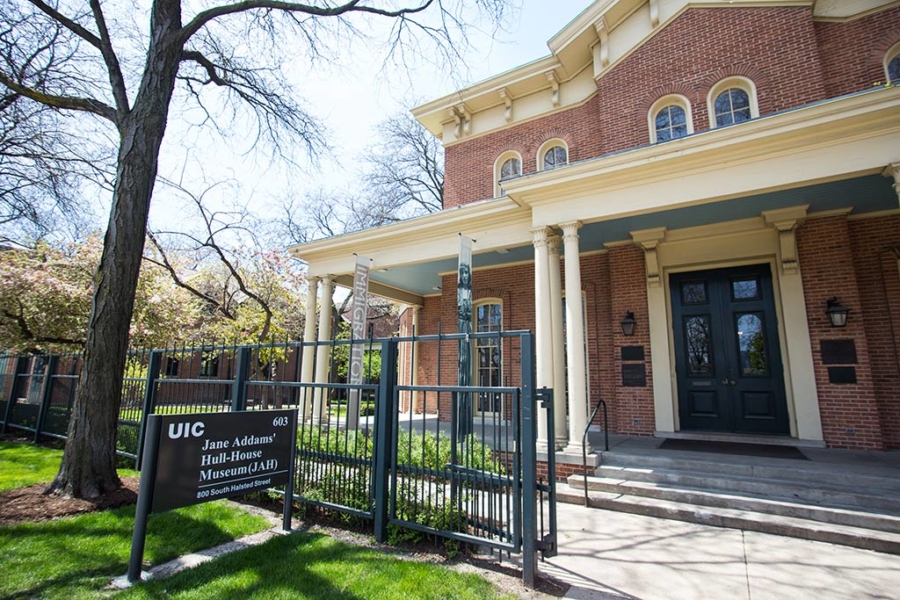 This National Historic Landmark offers insights into the history of social justice and women's suffrage, along with a glimpse into mid- and late-19th-century life in Chicago. Originally built by Charles J. Hull, the home was later a settlement house run by Jane Addams, whose commitment to women's rights earned her a Nobel Peace Prize. Befitting its namesake, the museum remains dedicated to peace advocacy and social justice, while also featuring an impressive display of furniture, photographs, and artwork from the period. Experience Jane Addams Hull-House Museum with a guided or self-guided tour.
Jane Addams Hull-House Museum, 800 S. Halsted St., Little Italy
Richard H. Driehaus Museum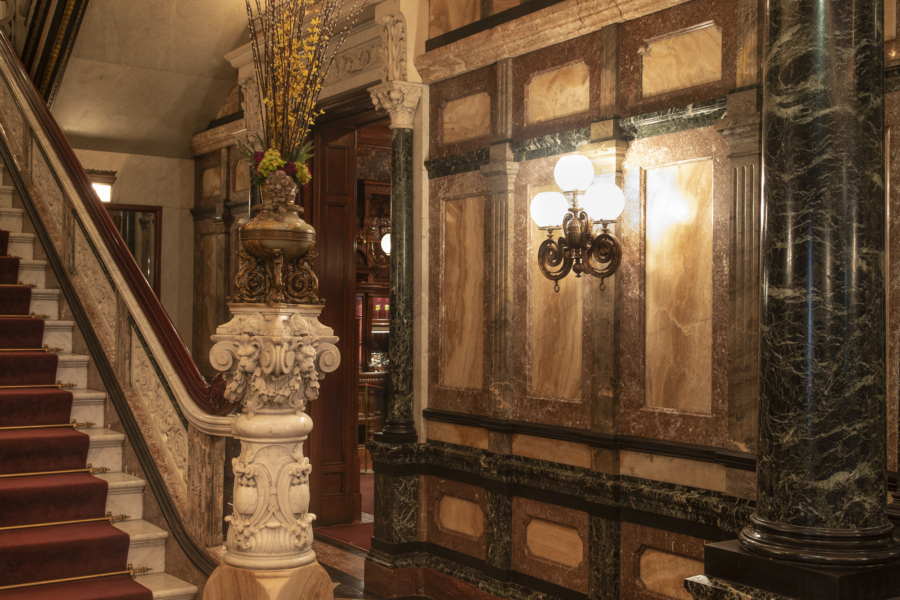 Built in the late-19th century, the Richard H. Driehaus Museum (aka the Nickerson Mansion) defies imagination. Marble floors, grand staircases, ornate decorative arts, imposing fireplaces, and antique furnishings are dazzling expressions of the museum's commitment to preserving and exploring art, architecture, and design of the late 19th and early 20th centuries. The meticulously restored "Marble Palace," as it came to be known, also hosts rotating exhibits focused on the Gilded Age.
Richard H. Driehaus Museum, 40 E. Erie St., River North
Frank Lloyd Wright Home & Studio
Oak Park is home to the world's largest concentration of Frank Lloyd Wright-designed structures, including the architect's private residence, studio, and architectural laboratory. Completed in 1889, the complex is particularly significant for its role in developing Wright's Prairie style. From this workshop, the architect designed and built approximately one-quarter of his life's work. Guided tours of the home and studio offer insights into Wright's family life and architectural career.
Frank Lloyd Wright Home & Studio, 951 Chicago Ave., Oak Park.
Ernest Hemingway's Birthplace Museum
Visit the place where Ernest Hemingway's story begins. The famed Pulitzer Prize and Nobel Prize-winning author was born in this Queen Anne home in suburban Oak Park on July 21, 1899, and spent the first six years of his life here. The restoration of this home, which was built by Hemingway's maternal grandparents in 1890, returned the building to its Victorian heritage, with an expansive front porch and grand turret, and many of the original features architect Wesley Arnold designed. Docent-led guided tours of the home delve into the influence of the Hemingway family and the Oak Park community on the young author.
Ernest Hemingway's Birthplace Museum, 339 N. Oak Park Ave., Oak Park