If you're looking for a spring break trip and want to do more than just lay on a beach — Chicago might be the place for you. While we've got nothing against beaches (in fact, we've got more than two dozen of 'em), we're also home to world-class museums, an unparalleled music scene, stunning architecture, non-stop nightlife, and so much more.
No matter what type of spring break you're planning, there's something in Chicago for you. Here's our guide to upcoming events and activities to help you plan the ultimate Chicago spring break for families, college students, and even locals.
Chicago spring break for families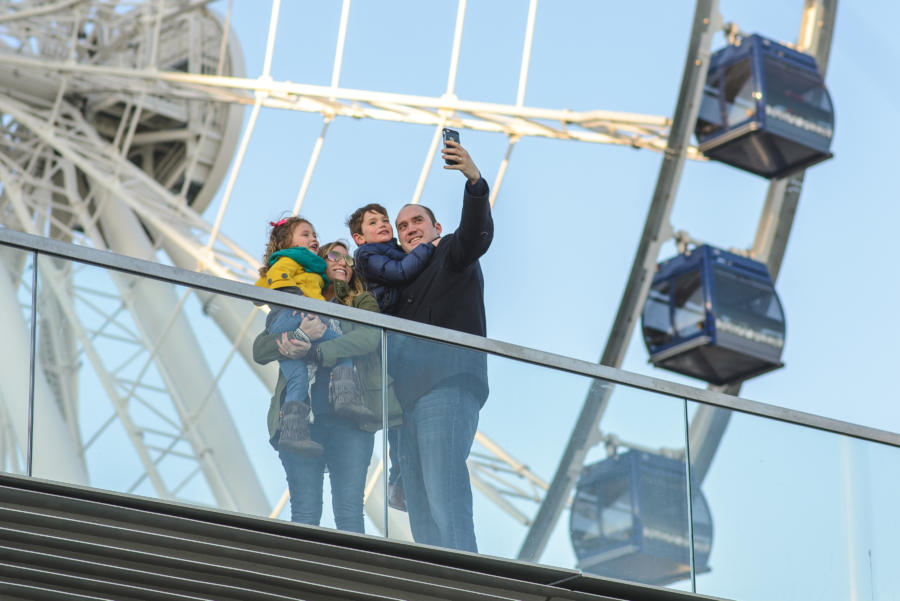 Looking for a getaway that's both educational and fun? Kid-friendly sleepovers are offered on select nights in March and April at several of the city's top museums:
Stay up late and learn about natural science during Dozin' with the Dinos (March 7, 27 and April 3, 17) at the Field Museum. Kids get a chance to dissect owl pellets, draw specimens from the collection, and explore exhibit with a flashlight. The evening includes basic admission to the museum the following day.
Shedd Aquarium's Asleep with the Fishes (March 20, 27 and April 17, 24) includes an evening of animal encounters, aquatic crafts, a scavenger hunt, science activities, and a chance to watch a Caribbean Reef feeding dive.
Science Snoozeum (March 20 and April 24) at the Museum of Science and Industry includes hands-on demonstrations, a scavenger hunt, a film in the Giant Dome Theater, and fun activities designed for kids ages 6 to 12.
If you're after some fresh air, the Skating Ribbon at Maggie Daley Park is open for ice skaters through March 15, then reopens with rollerblade and scooter rentals beginning April 13.
Lincoln Park Zoo also offers half- or full-day Spring Break Camp events throughout April. This year's theme is "African Safari" and includes three different adventures through the park customized for pre-K through kindergartners, first and second graders, or third and fourth graders.
Chicago spring break for college students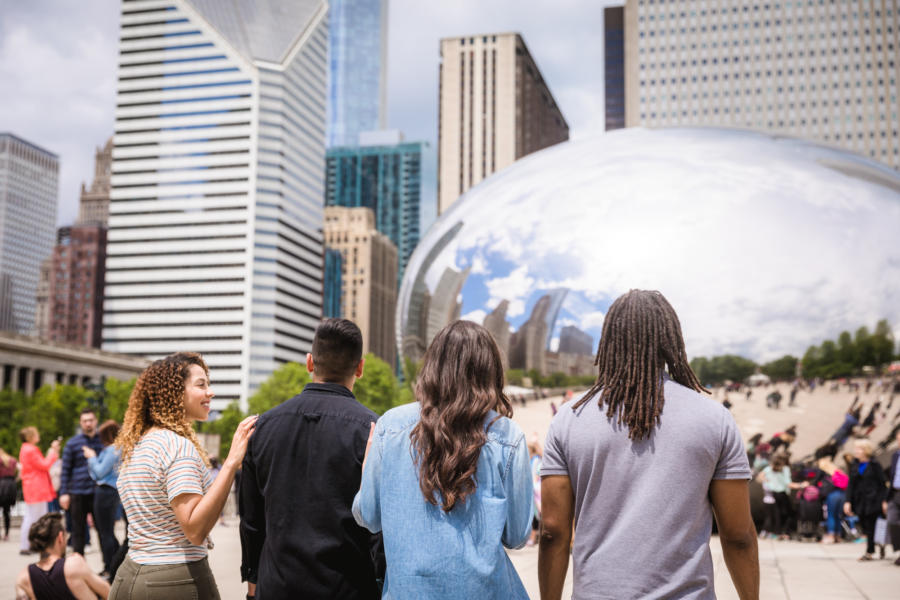 If green beer isn't your thing, check out the Chicago Beer Festival at the Field Museum on March 14. Attendees can sample their way across 60 local and regional breweries, with food, music and entry into select exhibits.
Chicago's comedy scene is legendary, and in recent years the number of TV shows and film productions in the city has been ramping up. To see the best work from up-and-coming local and remote filmmakers alike, check out the Chicago Comedy Film Festival (March 19 – 22) at Columbia College.
Music fans can warm up for Coachella with Billie Eilish's Where Do We Go? world tour at the United Center (March 24). Or you can put your New Year's resolution to the test with the popular Shamrock Shuffle 8K (March 22) through the heart of downtown.
Chicago spring break for locals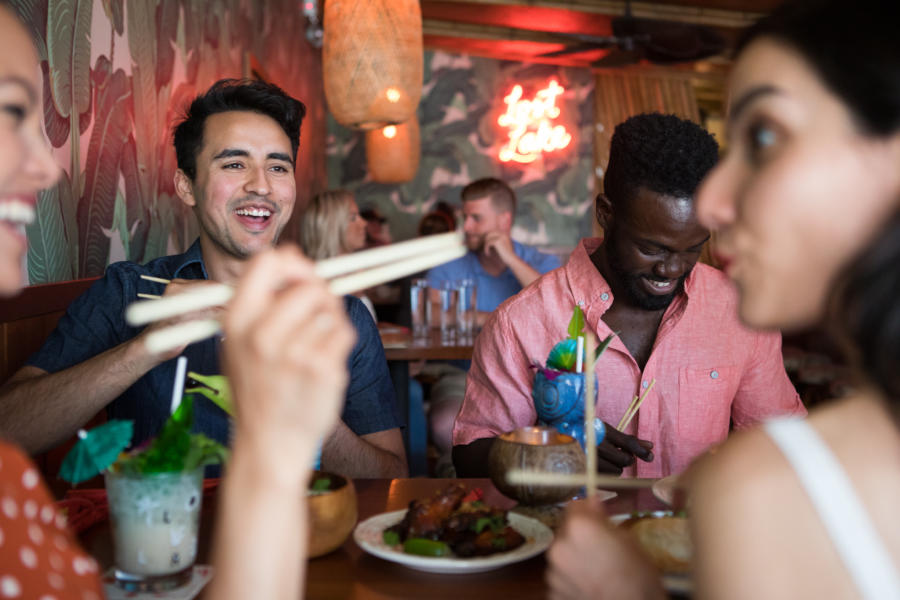 Just because you live here, doesn't mean you can't plan a spring staycation. Why not start by exploring a new Chicago neighborhood, like the nightlife scene in Logan Square or the national monument in Pullman?
Looking for love (or just fascinated by The Bachelor)? The Cadillac Palace Theater hosts The Bachelor Live On Stage on March 14, featuring previous contestants and a hometown matchmaking component with an eligible Chicagoan.
If there's a sunny Sunday in the forecast, take advantage with a trip to Maxwell Street Market, which reopens for the season on March 1. Admission is free to browse, but bring cash to take advantage of local vendors' offerings and some of the best Mexican and Latin street food in the city.
The 36th annual Latino Film Festival, slated for April, will present more than 100 films from the U.S., Latin America, Spain, and Portugal. It's the largest Latin film festival in the country and widely considered the best of its kind.
In the spirit of the Japanese "hanami", which is the tradition of enjoying the transient nature of flowers, head outside for a stroll through the Japanese garden in Jackson Park. The Park District's 2020 Cherry Blossoms Watch page offers updates on the status of the cherry blossoms, which bloom for less than two weeks every spring. In 2019, cold weather delayed the blooms until May, but the walk through the gardens is hard to top after a long winter indoors.