The Chicago area is lucky enough to have not one, but two award-winning zoos. Our Lincoln Park neighborhood is home to one of the oldest and largest free zoos in the country, set in a scenic lakefront park. And in nearby Brookfield, you'll find another large zoo known for their family-friendly events and cutting-edge animal care and conservation.
Here's where you can take a walk on the wild side at Chicago's best zoos.
Lincoln Park Zoo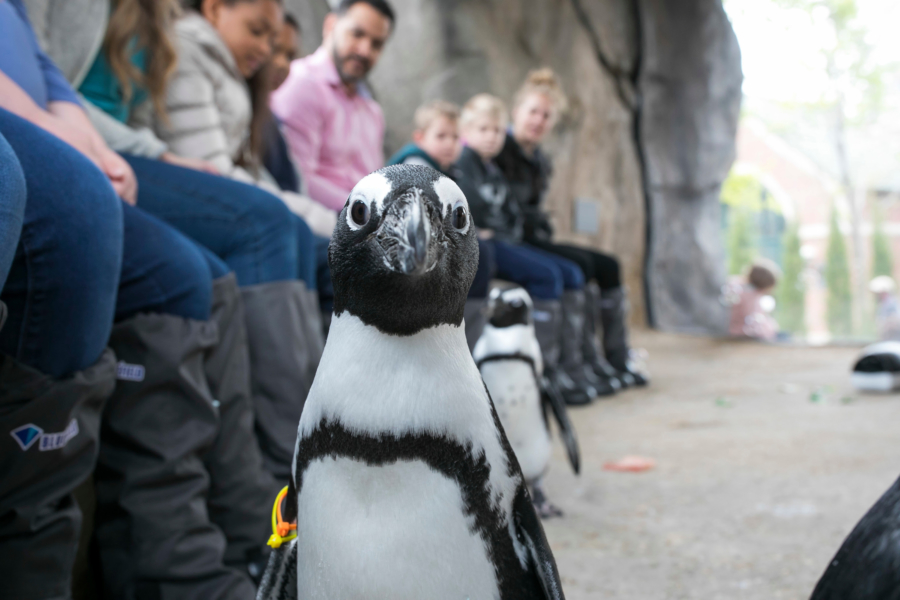 Opened in 1868, Lincoln Park Zoo is among the oldest zoos in the United States. It's open 365 days a year and is one of the few zoos across the country that offer free admission.
Those aren't the only things that makes Lincoln Park Zoo special. The zoo is home to more than 1,100 animals from across the globe, including mammals, primates, birds, reptiles, amphibians, fish, insects, many rare and endangered species. Make sure to check out the award-winning Regenstein African Journey exhibit, with houses giraffes, rhinos, and pygmy hippos.
Attractions at the Lincoln Park Zoo include:
The Nature Boardwalk, a planned prairie ecosystem with native plants and wildlife
The Patio at Café Brauer, which offers al fresco dining with stunning views
The Farm-in-the-Zoo, which recreates a Midwestern farm, with goats to pet, cows to feed, and ponies to greet
The AT&T Endangered Species Carousel and Lionel Train Adventure
Sea Explorer 5-D, which takes you on a virtual-reality submarine adventure
And then there's the setting — the zoo is nestled on 49 acres within scenic Lincoln Park. Step just outside the zoo to explore the Lincoln Park Conservatory, the Alfred Caldwell Lily Pool, and the Peggy Notebaert Nature Museum. On either end of the zoo, North Pond and South Pond are natural havens where you'll find scenic paths and sky-line photo opps.
The zoo also hosts a bunch of great events for both kids and adults, including wine tastings, live music, craft beer festivals, and the holiday favorite ZooLights, when the grounds are transformed into a winter wonderland with millions of twinkling lights.
Getting there
By bus
#151 and #156 stop at the zoo's West Gate (Stockton & Webster) and near the Farm-in-the-Zoo (Stockton & Armitage); #22 stops near the zoo's West Gate (exit at Clark & Webster) and Café Brauer Gate (exit at Clark & Armitage); #36 stops near the zoo's West Gate (exit at Clark & Webster) and Café Brauer Gate (exit at Clark & Armitage).
By train
Take the Brown Line or Purple Line 'L' train to the Armitage Station, or the Red Line 'L' train to the Fullerton Station, both of which are approximately one mile west of the zoo. For more information, call (312) 836-7000 or use the CTA's Quick Trip-Planner.
By car
The zoo is located off Jean Baptiste Point du Sable Lake Shore Drive at the Fullerton Parkway exit. From I-94, exit at either Fullerton Parkway or North Avenue and go east. The zoo's parking lot entrance is located at Fullerton Parkway and Cannon Drive (2400 North Cannon Drive). Note: parking fees apply.
Brookfield Zoo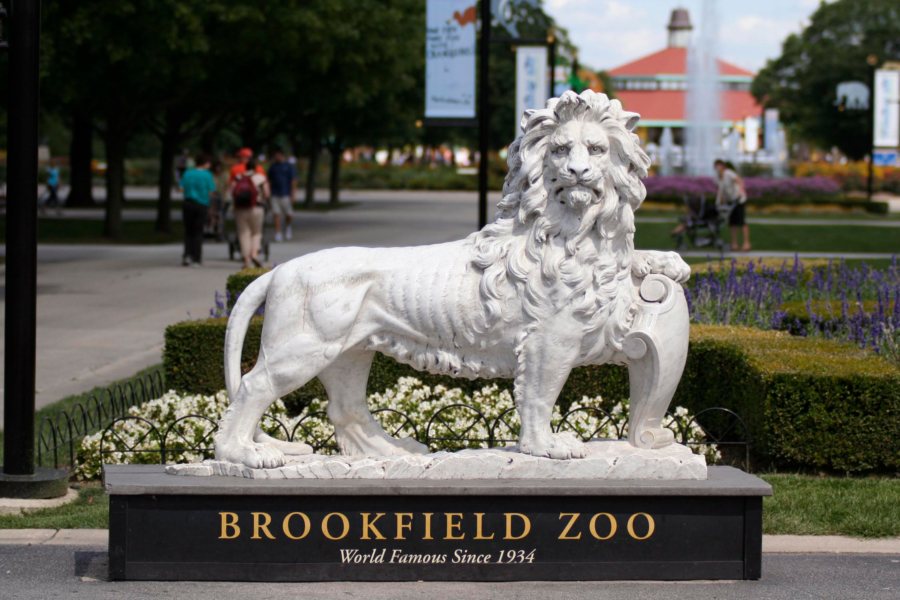 Venture beyond Chicago city limits to Brookfield Zoo, a 216-acre oasis that's home to over 2,000 animals. Located on the grounds of the Forest Preserves of Cook County, the zoo is open all year long and welcomes more than two million guests annually.
At Brookfield Zoo, you can get up close and personal with some of the animal kingdom's most awe-inspiring creatures, like tigers, dolphins, kangaroos, zebras, bald eagles, snow leopards, penguins, and so much more. Don't miss feeding the African giraffes by hand and watching polar bears dive for food from an underwater viewing area.
Attractions at Brookfield Zoo include:
Dolphins in Action, a captivating dolphin show that shows off their intelligence and agility
Butterflies!, a seasonal butterfly house
Hamill Family Play Zoo, where kids can run wild
Hamill Family Wild Encounters, where you can touch and feed animals
The Carousel, featuring 72 hand-carved animals
You can also go behind the scenes with Backstage Adventures, which gives you the chance to feed bears, meet marsupials, encounter apes, and a bunch more animal-care experiences alongside the zoo's experts.
The zoo hosts tons of special events for both grown-ups and kids, including champagne brunches, ZooBrew for craft beer lovers, Summer Nights Concerts, and Boo at the Zoo. There are also sleepover safaris, zoo camps, and other education-focused programs for all ages.
Getting there
By train
From downtown Chicago, take Metra's Burlington Northern Santa Fe (BNSF) Line. Exit at the Zoo Stop (Hollywood Station) and then walk two blocks northeast. Call (312) 322-6777 or visit metrarail.com for more information.
By car
The zoo is located at First Avenue between Ogden Avenue and 31st Street in Brookfield, Illinois, just 14 miles west of downtown Chicago. There are exits to First Avenue from the Eisenhower Expressway (I-290) and from the Stevenson Expressway (I-55). Signs on First Avenue will direct you to the zoo's main entrance and zoo parking (fees apply).