When it comes to dining out, vegetarians are often left with limited options. Not in Chicago. The city has always been known for its diverse dining scene, and in recent years more and more places have embraced a more plant-powered philosophy. There are vegan diners touting comfort food classics, elevated vegetable-forward tasting menus, and piles of international food without a piece of meat in sight. Here are just a few of our favorite vegan and vegetarian restaurants in Chicago.
The Chicago Diner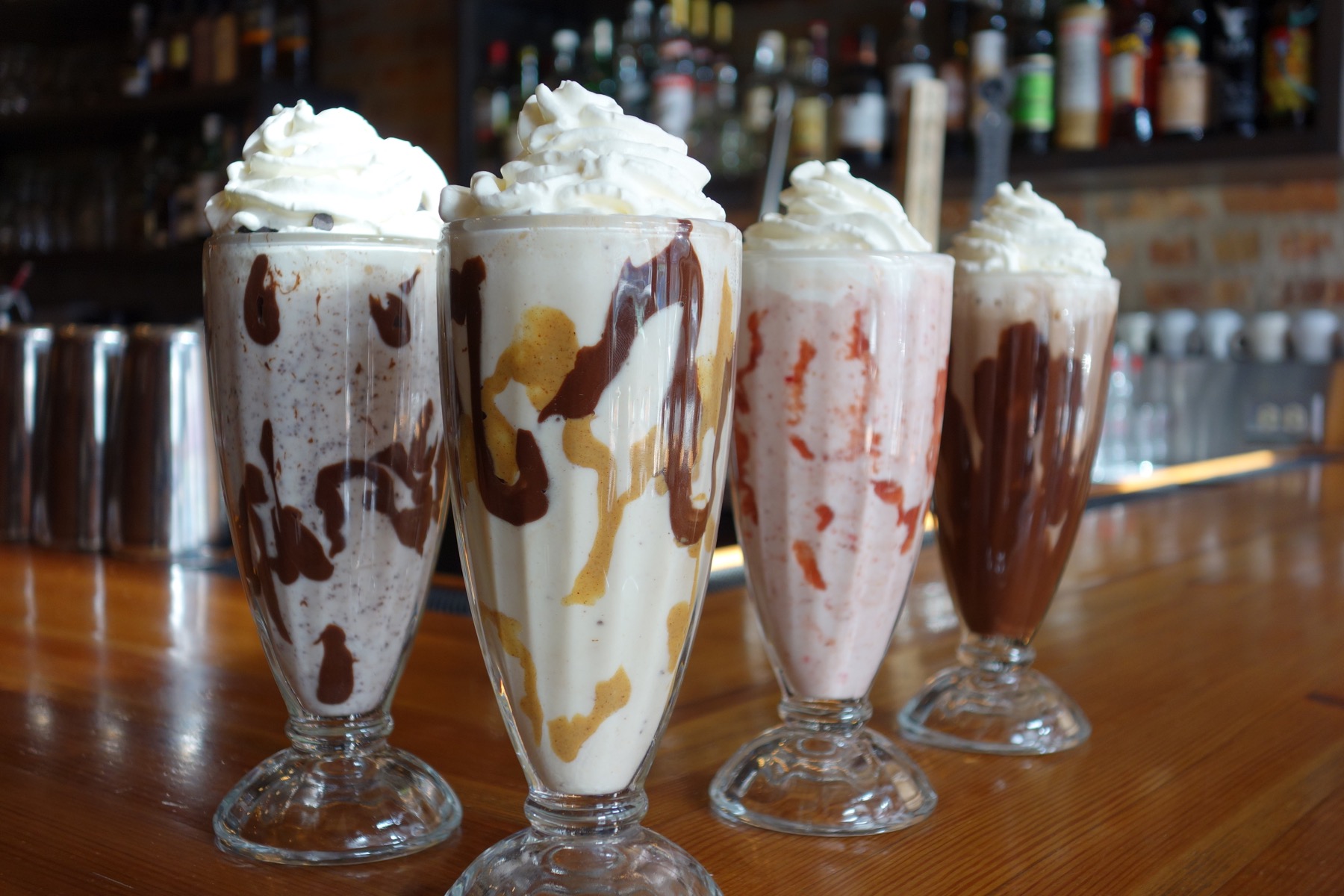 One of the city's classic veg-friendly establishments, The Chicago Diner is proudly "meat free since '83". The entire menu is full of comfort food classics, like poutine, spinach artichoke dip, wings, nachos, country fried steak, and burgers — but every single item is meat-free and can be made vegan (and many of them gluten-free, too). Their flagship sandwich is the "radical reuben" made with corned beef seitan, grilled onions, peppers, sauerkraut, vegan Thousand Islands dressing, and vegan cheese on marbled rye. And their vegan shakes, with flavors like cookie dough peanut butter and vanilla chai, are well worth a pilgrimage to their Lakeview or Logan Square location.
Urban Vegan
This Ravenswood gem takes traditional Thai dishes and remakes them using seitan and other meat substitutes. The result is the Asian flavors you love, with none of the meat products. At Urban Vegan, you'll find almost everything you could order at a typical Thai restaurants: chicken satay (made with soy chicken), steamed dumplings (packed with vegetables), tons of flavorful curries, noodle dishes, stir-fried veggies with rice, and more. Bonus: they deliver.
Beatrix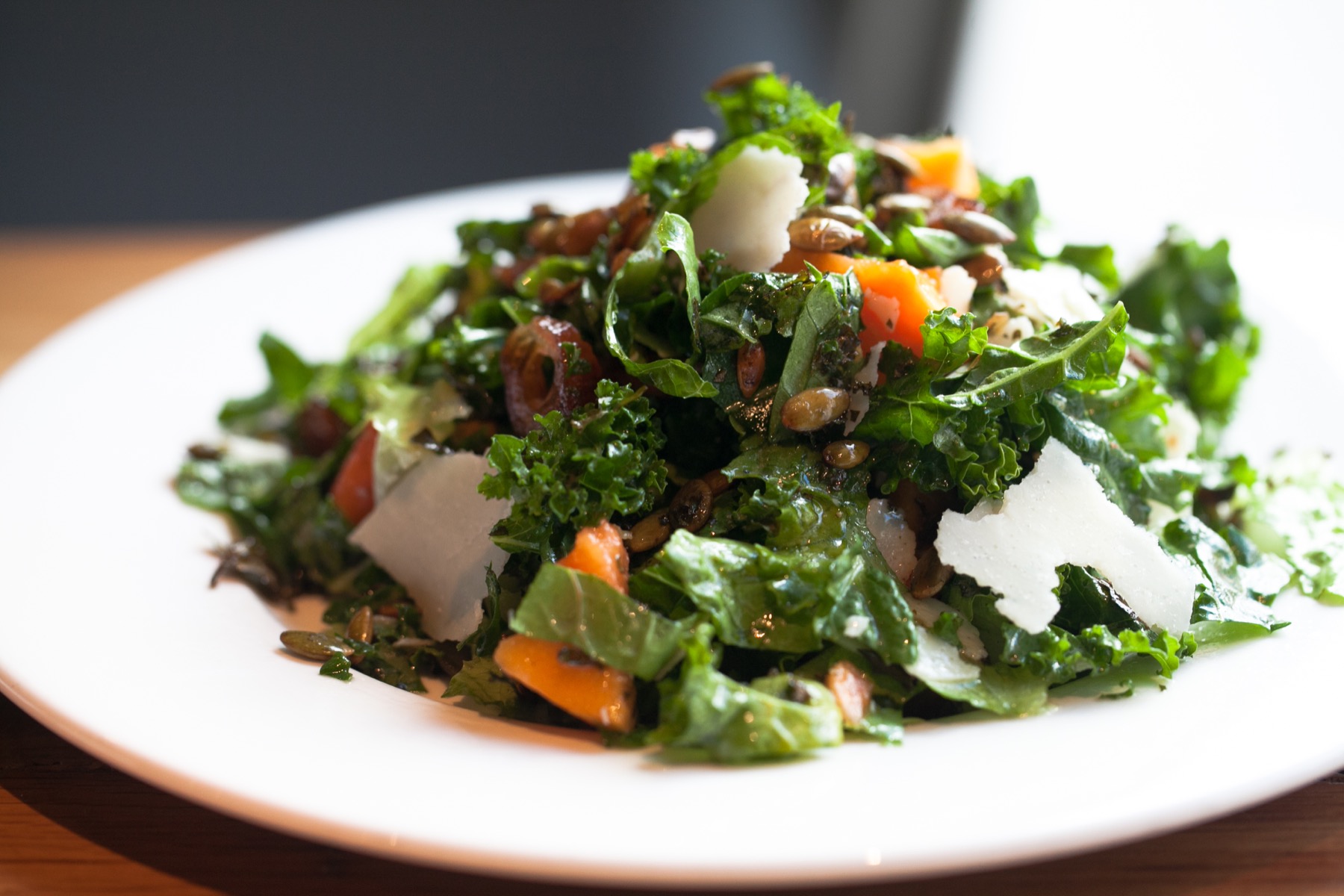 This coffeehouse and restaurant has such stellar options for breakfast, brunch, lunch, and dinner that it's tempting to spend the whole day at Beatrix. In the morning, order the chia cereal bowl, the light and fluffy lemon pancakes, or opt for something in their tempting pastry case. During dinner, you'll find plenty of options where vegetables are the star of the show, like the asparagus and pea risotto made with farro or the eggplant steak. They have three locations throughout the city, plus four market locations with grab-and-go options.
Demera Ethiopian Restaurant
This neighborhood gem is well worth the trip to Uptown. Demera prides themselves on making authentic Ethiopian food made from scratch, including an extensive vegetarian and vegan menu. If you're new to the cuisine, ask for the vegetarian messob. Your waiter will bring out four of the restaurant's most popular veg-friendly dishes, all perfectly portioned for one. Fan favorite dishes include gomen (collard greens sauteed with onions, garlic, and ginger and topped with jalapeno) and the lentil sambussas (fried dumpling served with a side of sweet and spicy honey sauce).
Original Soul Vegetarian
At Original Soul Vegetarian, food is the best kind of medicine. The family-owned spot, one of the oldest black-owned vegan restaurants in the country, has been serving up 100% animal-free dishes made on the city's south side for more than 30 years. The menu features comfort food staples, without any meat, refined sugar, refined flour, or rice. Try the sauce-covered BBQ seitan "ribs", spicy faux-chicken with vegan mac-and-cheese, and the black-eyed pea burger with onion rings. Leave room for dessert, crafted by the vegan pastry chef, or a fresh juice from the juice bar.
True Food Kitchen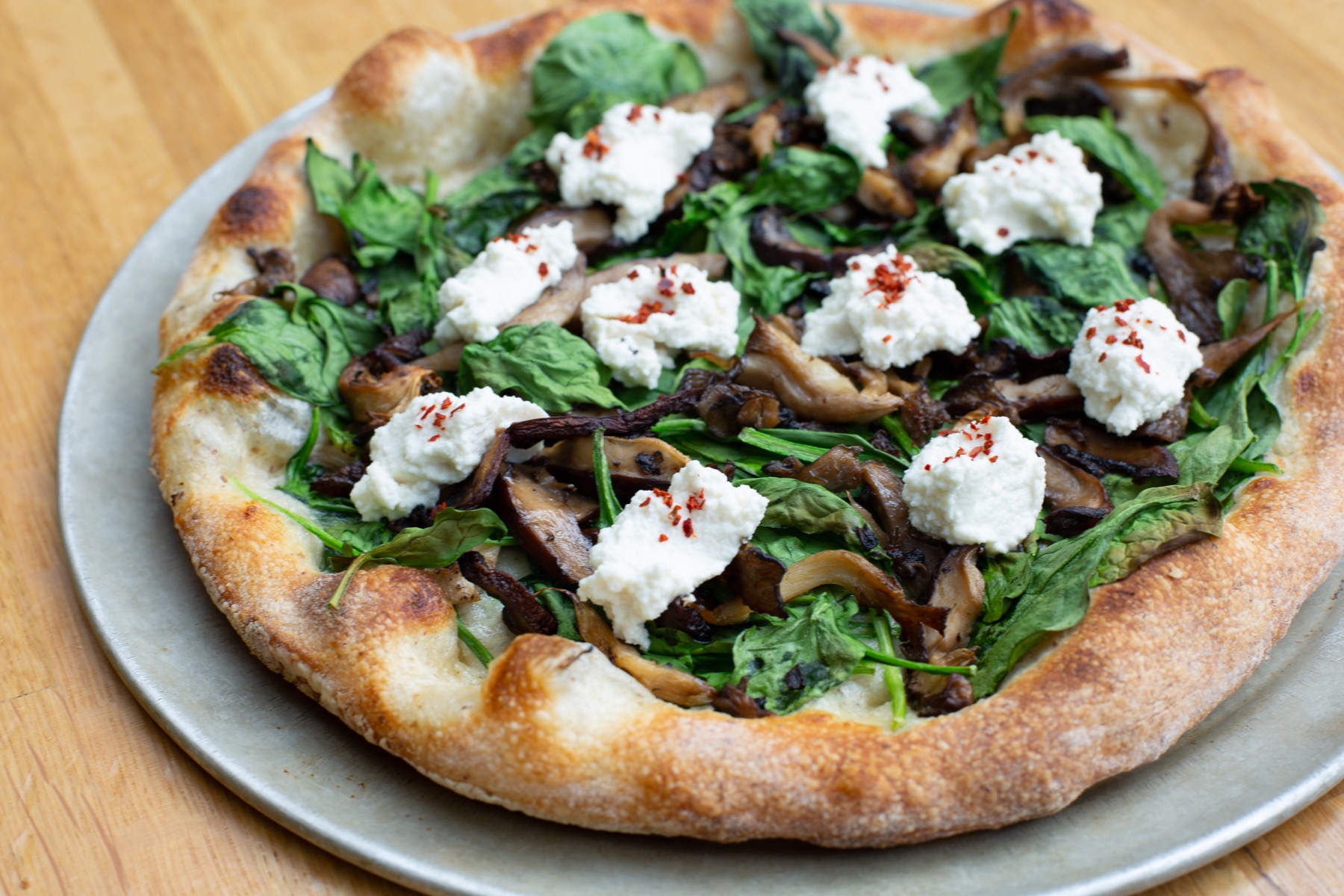 Bring your meat-loving and veggie-obsessed friends together at True Food Kitchen. The airy downtown space has a thoughtful menu built around seasonality, with options for every type of diet. Even carnivores will love the edamame dumplings with white truffle oil, the spinach and mushroom pizza with caramelized onions and almond-milk ricotta, and the spaghetti squash casserole. Or they can opt for the grass-fed burger, steak tacos, or grilled salmon — there's something for everyone.
Handlebar
The mantra at Handlebar is "food, booze, and good times" — and it delivers on all three. The menu at this bustling Wicker Park spot reads like a typical tavern menu (think nachos, buffalo chicken wrap, grilled cheese, and sloppy joes), but everything is made-from-scratch vegan or vegetarian. The food is made with farm-fresh, locally sourced ingredients, there's a full service bar and beer garden, and the regular crowd of locals keep the good times going.
Alice & Friends Vegan Kitchen
Vegans rejoice — you'll be able to satisfy all your cravings for Asian flavors at Alice & Friends Vegan Kitchen. This "wonderland for vegans" is dedicated to crafting flavorful, healthy 100% vegan dishes that change how diners think about a plant-based diet. Choose from an extensive list of entrees, including miso ramen, chow mein, bibimbap with smoked tofu, chana masala poke bowl, and so much more. House-made desserts, like zucchini bread and soy ice cream, make a sweet end to the meal.
ALTHEA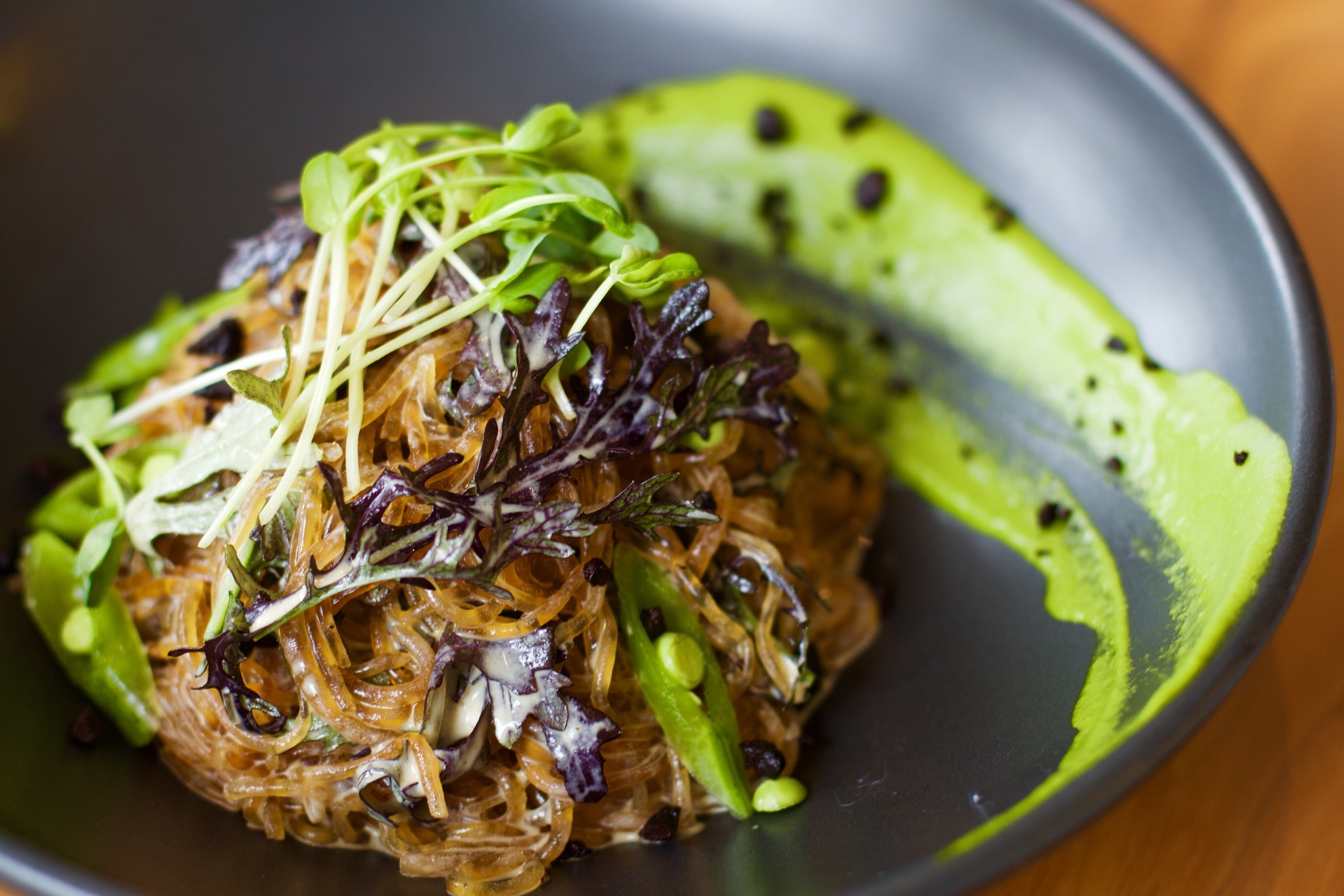 Tucked away on the seventh floor of Saks Fifth Avenue, ALTHEA offers an elevated, plant-forward dining experience. Their floor-to-ceiling windows offer stunning views and let in plenty of natural light to illuminate the colorful array of fresh veggies on every plate. The menu, crafted by renowned chef Matthew Kenney, includes thoughtful interpretations of various international cuisines using fresh, organic ingredients. Think "barbacoa" tacos made with oyster and maitake mushrooms, kelp noodle cacio e pepe, kung pao cauliflower, cashew raclette, and more.
Chicago Raw
Take your veggie devotion one step further at Chicago Raw. The grab-and-go concept is dedicated to serving only uncooked, 100% plant-based foods, drinks, and desserts. Visit their two locations (one in River North, one in Ogilvie train station) to stock up on their fresh and tasty options, like falafel patties on onion bread, pizza with wheat berry crust and cashew cheese, and zucchini "spaghetti" with seed-based meatballs. Or order a superfood-packed smoothie, made fresh on the spot.
Ground Control
Ground Control is a comforting, casual neighborhood spot that just so happens to serve vegan and vegetarian food. The no-frills space is the perfect spot to kick back and indulge in their elevated pub-grub offerings (minus the meat). Start your meal with tofu buffalo wings and a vegan Caesar-ish salad, before moving on to roasted sweet potato tacos, beet burger, Asian barbecue seitan, or the blackened tofu po boy.