Chicago boasts a long and fascinating history — and that includes quite a few ghost stories. This Halloween, explore the city's spooky side, from supernatural sites to true crime scenes, with these haunted tours of Chicago.
Haunted History Tours by Lincoln Park Zoo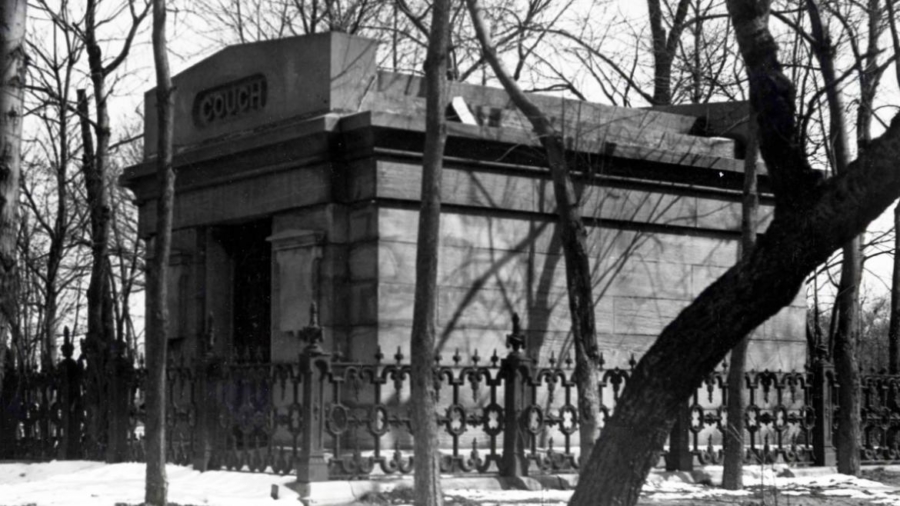 Lincoln Park Zoo is one of the oldest zoos in the country — and one of the most haunted. Join Adam Selzer, author, and host of Mysterious Chicago Tours, on the spine-tingling Haunted History Tours, which digs into the zoo's chilling past. Learn all about the area's beginnings as a cemetery and alleged hauntings over the years. Tours typically run on select dates through October.
Chicago Ghost Tours from Free Tours by Foot
Hear all about Chicago's spooky side on this free ghost tours of the Loop. Highlights include the haunted Congress Hotel, Chicago's old Red Light District, "Death Alley" outside the former Iroquois Theatre, the site of the SS Eastland disaster, tales of H.H. Holmes and John Wayne Gacy, and more. The pay-what-you-can tours take approximately two hours and run on select evenings from April through October. Reservations are required.
Haunted Tours of Historic Prairie Avenue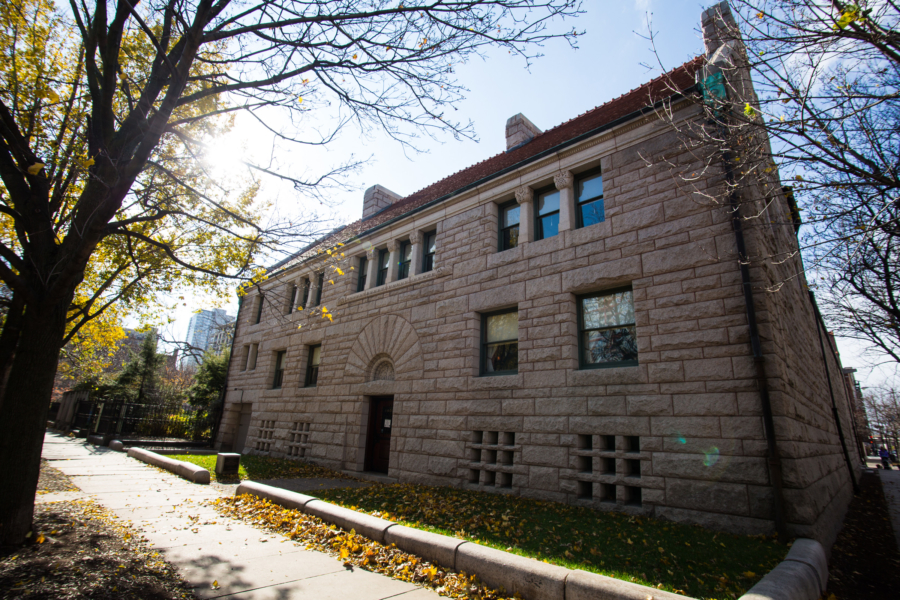 Tales of strange sounds, unexplained sightings, and untimely endings await as you explore Prairie Avenue after dark. This one-hour evening program, Shadows on the Street: Haunted Tours of Historic Prairie Avenue, will cover the mysterious deaths and lingering ghosts of this charming historic district. Tours begin at the historic Glessner House.
Ghosts and Gangsters kayak tour
Learn about the city's early "Wild West" days as you kayak down the Chicago River at night. Hear about the rise of powerful mobsters like Al Capone and discover the most haunted areas of the Chicago River during Wateriders'
Ghosts and Gangsters kayak tour
. Tours are approximately two hours, and your ticket includes a life vest, paddle, guide, sunscreen, and paddling lesson.
Chicago Ghost Tours with Nightly Spirits
Nightly Spirits Chicago has explored some of the most haunted bars, alleys, and buildings in the city to create one of the best ghostly pub tours of Chicago. Visit Prohibition-era sites frequented by John Dillinger, Al Capone, and rumored supernatural encounters. There's even time to enjoy a drink at each bar before heading to your next location. The tour begins at one of the city's most haunted bars and lasts approximately two-and-a-half hours.
Chicago Haunted Tours with Absolutely Segway Chicago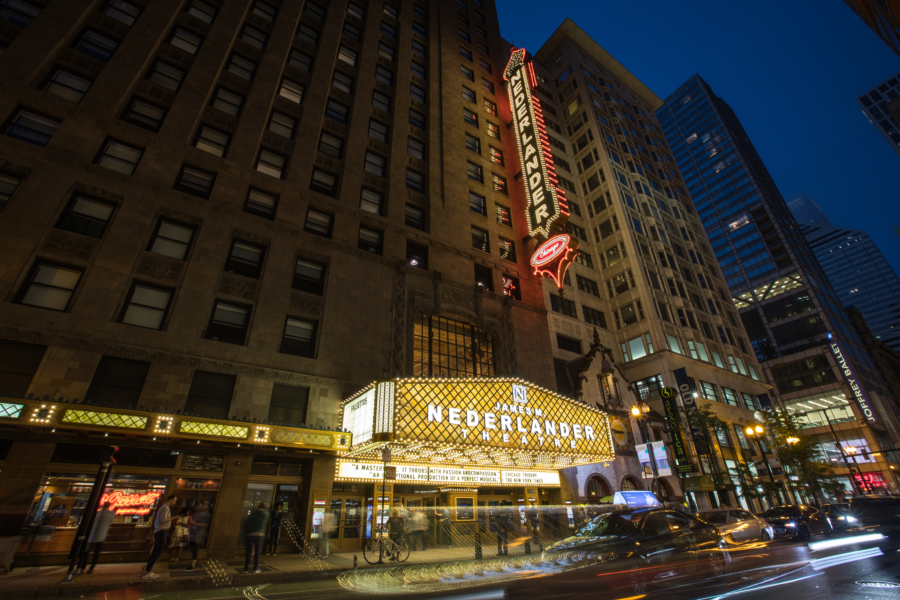 Glide around the city on this nighttime Segway tour to discover Chicago's true ghost stories and view the sites of some of Chicago's most infamous events. Among the many stops on the tour, you'll experience places such as "Death Alley" and Buckingham Fountain, and hear stories of Al Capone's haunted yacht and  his ties to a notorious Michigan Avenue attraction— supposedly the city's most haunted hotel.
Ghost Hunt tour by American Ghost Walks
This walking tour of the old City Cemetery grounds might convert even the most convinced skeptics. You'll learn the grim history of the cemetery on this Lincoln Park ghost tour and stop at other paranormal sites, like the Suicide Bridge, the haunted zoo, and the site of the St. Valentine's Day Massacre. Other tours by American Ghost Walks include The Original Chicago Hauntings Ghost Tour by bus and The Devil in the White City Bus Tour.
Haunted History Tours with Weird Chicago
Weird Chicago offers a range of spooky Chicago tours, including their Haunted History Bus Tour of the downtown area with tons of fascinating info behind Chicago's creepiest landmarks, from true stories to ghostly tales. The three-hour tour lets visitors hop on and off the bus and covers both famous and little-known spots, revealing some of the city's creepiest history and urban legends. They also offer a Devil and the White City Tour, which chronicles the activities of serial killer H.H. Holmes during the 1893 World's Columbian Exposition.
Chicago Ghost Tours with Ghost City Tours
Embark on a ghoulish, family-friendly trek through Grant Park's most haunted attractions with The Ghosts of Chicago Tour. Appropriate for visitors of all ages, this 90-minute walking tour involves ominous haunted houses, foreboding sculptures, historic waterfront spots, and more. For an adults-only experience, there's the Wind & Souls Ghost Tour,where you'll learn about the gruesome history of the city's underbelly. This walking tour starts outside of the Loop's Chicago Theatre and lasts roughly an hour and a half.
Haunted by Our Dark Side by Inside Chicago Walking Tours
Uncover the seedy parts of Chicago's past and present on this two-hour walking tour, which delves into infamous sites touched by death and tragedy. Spanning almost 2 miles, Haunted by Our Dark Side takes you inside eerie buildings where restless spirits are said to reside and well-known spots with a morbid history. From the haunting echoes of the Haymarket massacre to the harrowing memories of the Iroquois Theatre fire, each place on this ghost tour reveals dark stories that will send shivers down your spine.
The Haunting of Hull-House Ghost Tours at Hull-House Museum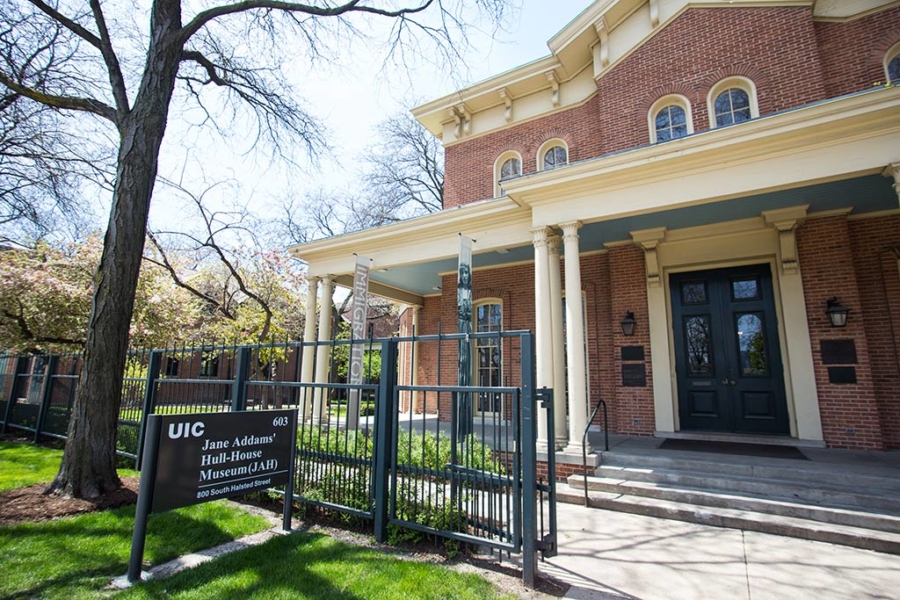 Brace yourself for an unforgettable night of intrigue and the unexplained as you traverse the shadowy corridors of the Jane Addams Hull-House Museum. Considered one of the country's most haunted places, this historical landmark in Little Italy has long inspired urban legends and tales of the supernatural. Led by a museum educator, the hour-long Haunting of Hull-House evening ghost tour peels back the layers of the settlement house's chilling folklore, such as the notorious devil baby and the unearthly Lady in White.