Kayaking, walking, boating, biking, — whether you love the sound of a paddle hitting Lake Michigan's waters, the whir of your bike spokes on a city trail, or the full-throttle roar of a speedboat skimming the lakefront, there's a whole lot of outdoor adventure waiting for you to Chicago.
Here are some of Chicago's top outdoor activities.
Lakefront Trail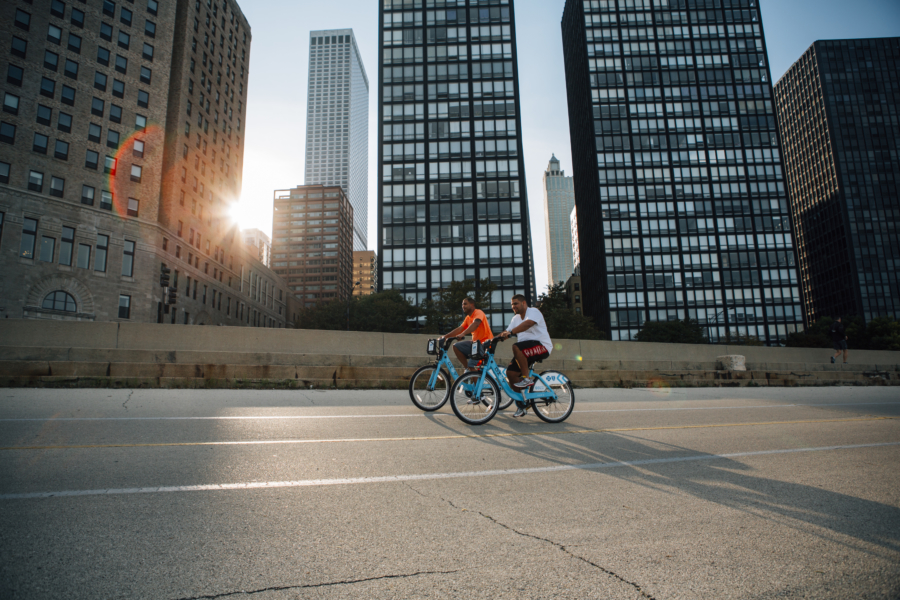 Chicago's iconic Lakefront Trail, which stretches 18.5 miles along Lake Michigan, is lined with beautiful parks, boat harbors, and sandy beaches. It also offers easy access to a variety of top cultural institutions, like Lincoln Park Zoo and Peggy Notebaert Nature Museum. Plus, the trail is dotted with a variety of scenic waterfront dining options.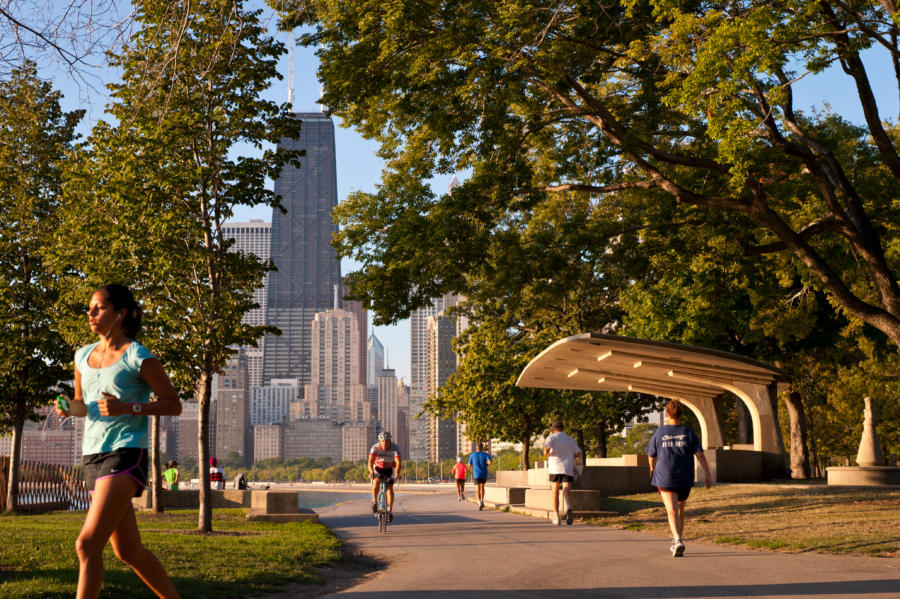 Join a guided tour with Bobby's Bike Hike and cycle the path, which spans the north and south sides of the city. Or grab a Divvy bike as part of the city's bikeshare program from one of the many Divvy stations across the city, and explore the lakefront at your own speed.
The 606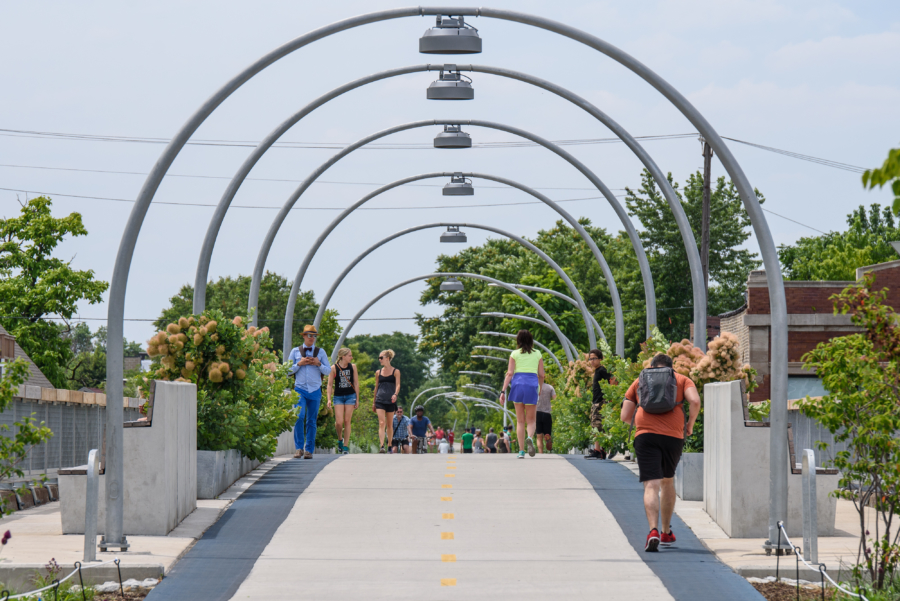 Get your fitness fix on The 606, an elevated biking, walking, running, rollerblading, and skateboarding-friendly path on Chicago's west side.
The unique path transformed an abandoned railway line into one of the city's most popular and beautiful outdoor attractions. The paved trail, which rises around 18 feet above street level, is lined with lush greenery, public art, observation areas, and intimate parks.
The trail extends 2.7-miles through four of Chicago's hippest neighborhoods: Wicker Park, Bucktown, Logan Square, and Humboldt Park. The path is popular with walkers, running, bikers, and families. You can rent your own set of wheels from a nearby Divvy bikeshare station or explore the trail by foot.
Chicago Riverwalk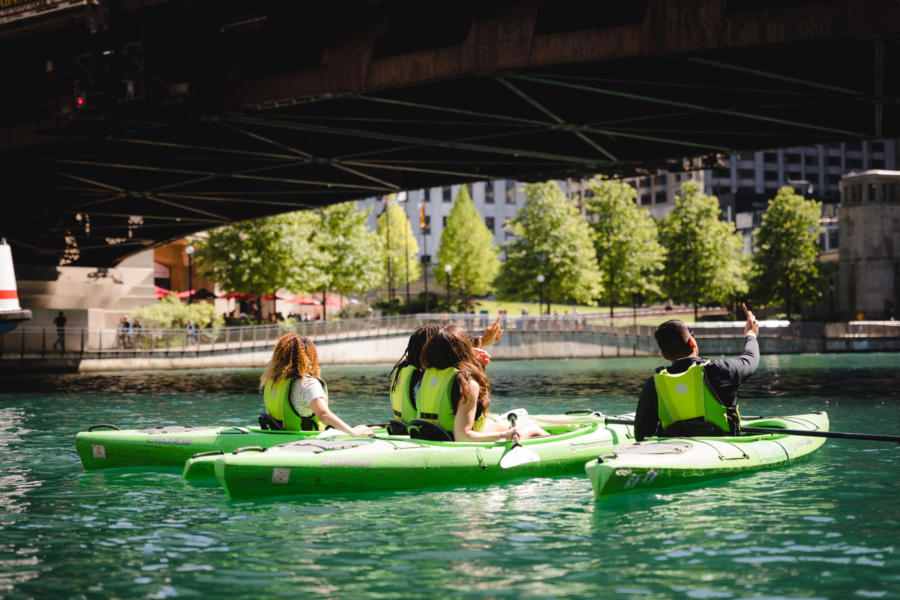 The award-winning Chicago Riverwalk is a gorgeous place to enjoy the outdoors in the heart of downtown.
Head to Urban Kayaks to rent a kayak and glide along downtown's skyscraper river canyon. You can also take one of their guided tours to learn more about the riverfront architecture. Or hop on one of the many boat tours that depart from the Riverwalk.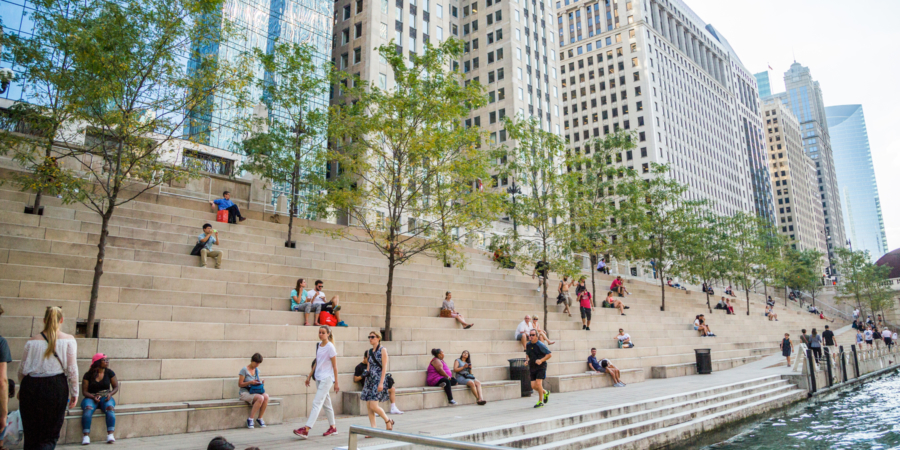 The Riverwalk's 1.25-mile pedestrian stretch consists of a series of coves, where you'll find bars and restaurants, the McCormick Bridgehouse & Chicago River Museum, public art (including Art on theMART, the world's largest video-projection art installation), walking, biking, fishing, and bird watching.
Chicago beaches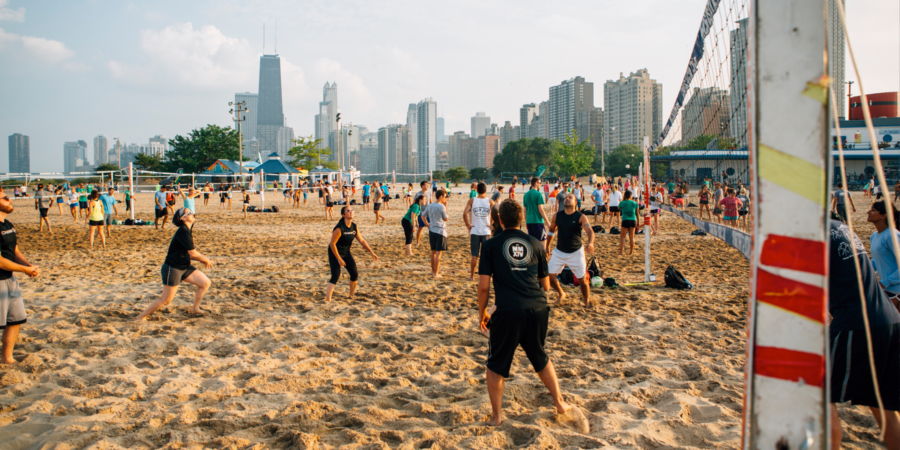 Want to hit the waves? Head to North Avenue Beach or Montrose Avenue Beach to rent a kayak at Kayak Chicago. Guides lead you on any number of tours, from city skyline viewings and sunset paddles to Navy Pier fireworks viewings. Or head to Jet Ski Chicago at North Avenue Beach, where you can rent a powerful WaveRunner.
You can also try your hand at stand-up paddleboarding. Chicago Water Sport Rentals at picturesque 31st Street Harbor will have you out on the water in no time, no matter your experience level. You can even sign up for one-hour paddleboard yoga classes that begin with stretching on land before heading out onto the blue waters of Lake Michigan. Chicago Water Sport Rentals also offers jet skis and kayaks.
Grant Park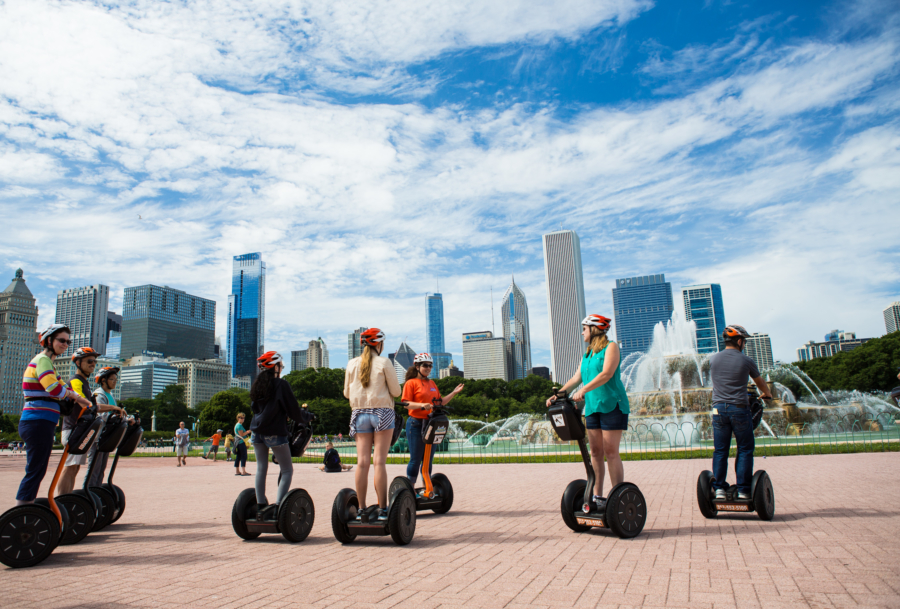 Grant Park is a natural oasis in the heart of downtown Chicago. Lush gardens bloom with color, creating a beautiful backdrop for the park's main attraction, Buckingham Fountain, one of the largest fountains in the world. There's a 20-minute show every hour throughout the day, when the fountain's center jet shooting 150 feet into the air. Come dusk from spring through fall, the fountain's water display is choreographed to lights and music.
One easy way to cover a lot of ground in the park is with a tour from Absolutely Chicago Segway Tours. If ollies and flips are more your style, let loose at the Grant Park Skate Park. This lakefront course features concrete ramps, grinding rails, quarter pipes, two stair sets, and a gap jump. There are also wheel-friendly courses for BMX bikes, rollerblades, and scooters.
High-speed cruises and boat tours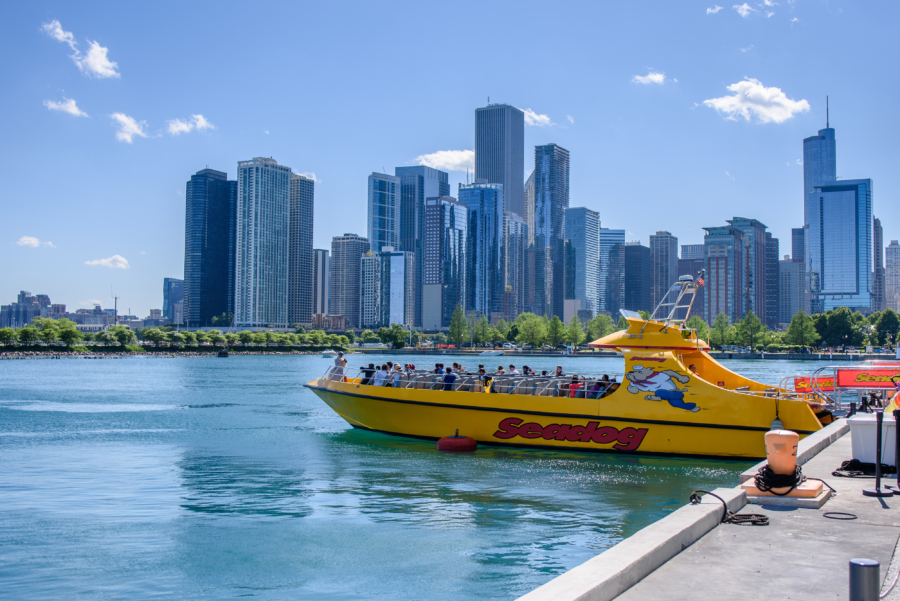 Adrenaline junkies will love Seadog Cruises' 30-minute Lakefront Speedboat Tour, which departs from Navy Pier, cranking up the music and racing to Museum Campus and The Magnificent Mile. For a higher-octane version, complete with sharp twists and turns and 360-degree spins, take Seadog's 30-minute Extreme Thrill Ride (be ready to get wet).
For a slower pace, try a leisurely architecture tour from Mercury Sightseeing Cruises, Shoreline Sightseeing, or Wendella Tours & Cruises. You can get a picture-perfect view of the city skyline on the lake, or cruise through a skyscraper canyon on the Chicago River.
Ping Tom Memorial Park
If you love venturing off the beaten path, pay a visit to Ping Tom Memorial Park in Chinatown. This 17-acre oasis, complete with pagoda-style pavilion, Chinese landscape design, and impressive river views, is located in the heart of one of the oldest Chinese communities in the country. Make your way to REI Boat House, which offers kayak rentals and classes, as well as a public dock for non-motorized boats. You can also take a Chicago Water Taxi all the way from downtown to Ping Tom Memorial Park.
Maggie Daley Park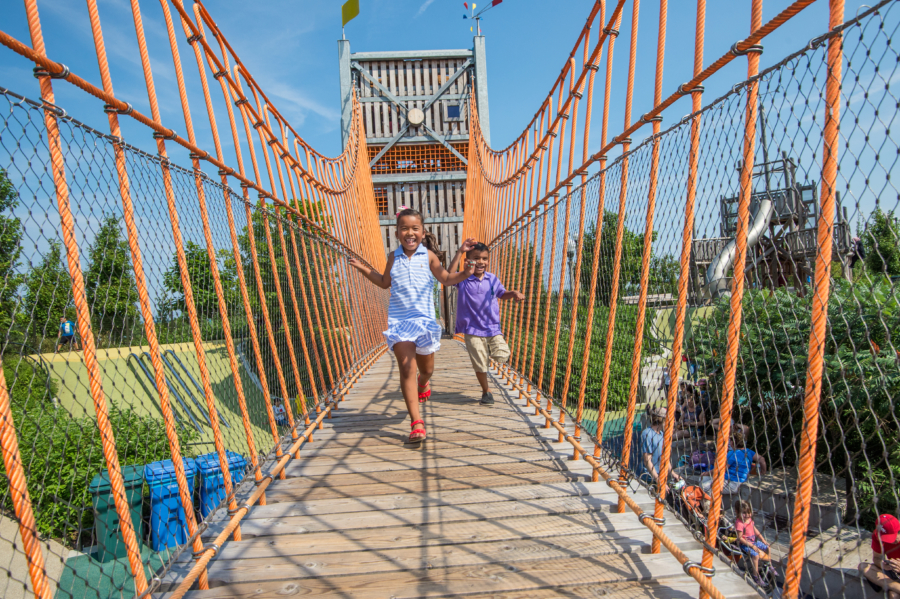 Imagine rock climbing with Lake Michigan and the city skyline as your backdrop. That's exactly what you'll find at Maggie Daley Park, part of Millennium Park and Grant Park Campus.
Play a round of miniature golf, enjoy a picnic in the grass, then head over to Maggie Daley Park's whimsical Skating Ribbon. In the summer, you can travel the winding path with rollerblades or a scooter. In the winter, the ribbon is transformed into a magical ice skating loop.
Maggie Daley Park also feature a soaring  Climbing Wall that reach up to 40 feet. The outdoor climbing park is divided into beginner and advanced spaces, with three types of climbing offered: bouldering, lead-harnessed, and top rope.