Meet the famous faces running the kitchens in some of Chicago's top restaurants. Our city is home to many of the best and brightest culinary stars, from TV personalities to globally renowned chefs.
Check out this guide to Chicago's celebrity chefs and where you can taste their celebrated cuisine for yourself.
Rick Bayless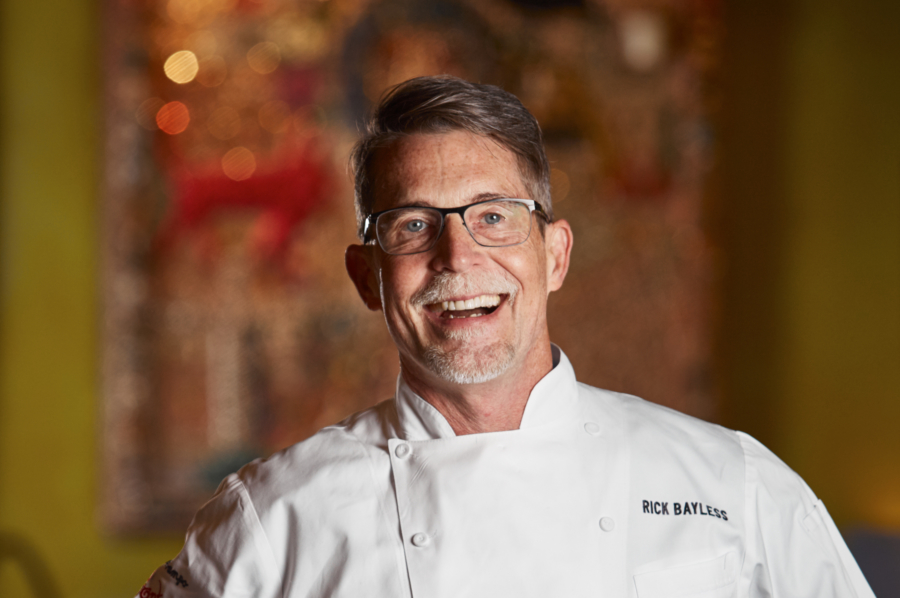 Chicago chef Rick Bayless won the James Beard Award for National Chef of the Year, 1995 and hasn't slowed down since. In the past two decades, he's made a lasting mark on Chicago's culinary scene. His two signature restaurants, Frontera Grill and Topolobampo, specialize in modern interpretations of traditional Mexican food, along with tortas and churros at casual spot Xoco. With several cookbooks, celebrity appearances. and a national TV show (Mexico — One Plate at a Time on PBS), Rick continues to bring new flavors home to Chicago and to audiences around the world.
Stephanie Izard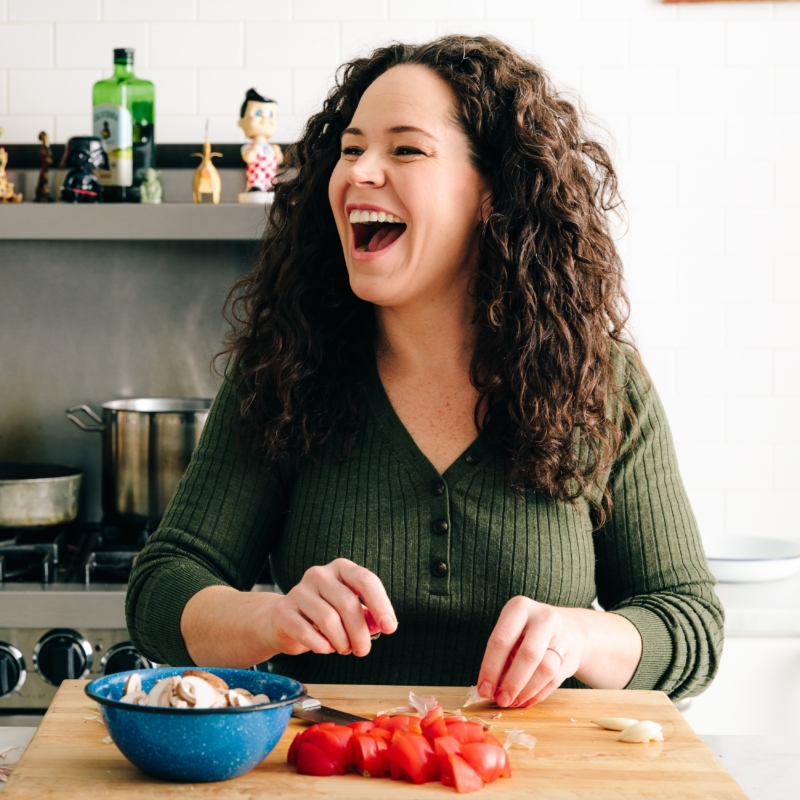 You might know her from Top Chef, where she was named the series' first female winner in 2008. Since then, she's been busy accumulating more accolades for her slew of acclaimed Chicago restaurants. Her flagship restaurant Girl & the Goat has been one of the hottest tables in town since it opened in 2011. The restaurant and chef have since been honored with several prestigious James Beard nominations and a win in 2013 as "Best Chef: Great Lakes." Izard's diverse roster of restaurants, all concentrated in the West Loop, include "reasonably authentic" Chinese spot Duck Duck Goat and rooftop cevicheria Cabra.
Grant Achatz
There's probably no greater star chef practicing modernist cuisine in the world today than Grant Achatz. His first restaurant, Alinea, is often more like a laboratory, and several dishes from his 18 – 22 tasting menus are served with interactive elements. A culinary mecca to many, it's frequently ranked among the best restaurants in the world, such as the esteemed San Pellegrino World's Best Restaurants list, and is currently the only Chicago restaurant with three Michelin stars.
Grant's cocktail lounge Aviary is an equally innovative addition to the Chicago dining scene. His West Loop restaurant Next, winner of the James Beard Award for Best New Restaurant in 2012, features a new themed dining experience several times a year. Roister, his more casual spot focused on heart-made dishes with global flavors, was awarded one Michelin star in 2019. And in the same building, St. Clair Supper Club draws inspiration from its surroundings (Chicago's former meat-packing district) for a menu that's a carnivore's dream.
Beverly Kim
A late-round finalist on season nine of Top Chef, Beverly Kim has developed her own signature style of Korean-American fusion. That style is on display at Parachute, the Michelin-starred restaurant in Avondale that Beverly runs with her husband, Johnny Clark. The menu is full of modern takes on tradition Korean dishes, served in an intimate 40-seat space.
In 2019, Beverly and Johnny won the James Beard award for Best Chef: Great Lakes. They also opened their second restaurant — Wherewithall, an all-day spot serving breakfast pastries, lunch, and a prix fixe dinner just a few doors down from Parachute.
Paul Kahan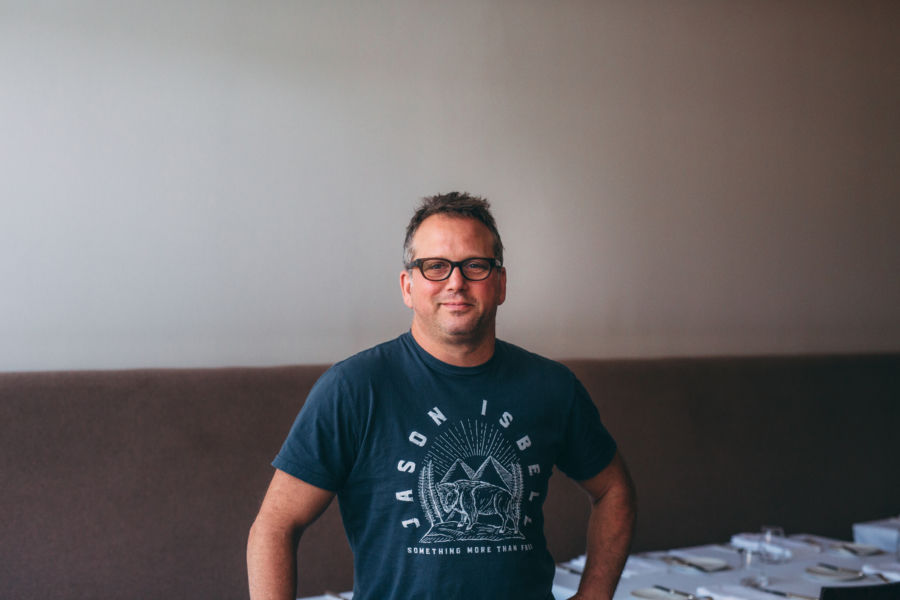 The multi-award winning restauranteur is a man of many talents. His accolades include James Beard nods for Outstanding Chef, 2013 and Best Chef of the Midwest, 2004, plus numerous recognitions from Food & Wine Magazine, Conde Nast Traveler, Michelin Guide, and more.
He's a master of tacos, all things pork, and smokehouse meats — one trip to Big Star, The Publican, and Publican Quality Meats will make that clear . He and his teams excel also at modern Midwestern cuisine (now-closed Blackbird), rustic Mediterranean (avec), and Italian-inspired seafood (Nico Osteria). Hard-working and humble, he's a Chicagoan through and through and has earned his spot as one of America's most influential working chefs.
Sarah Grueneberg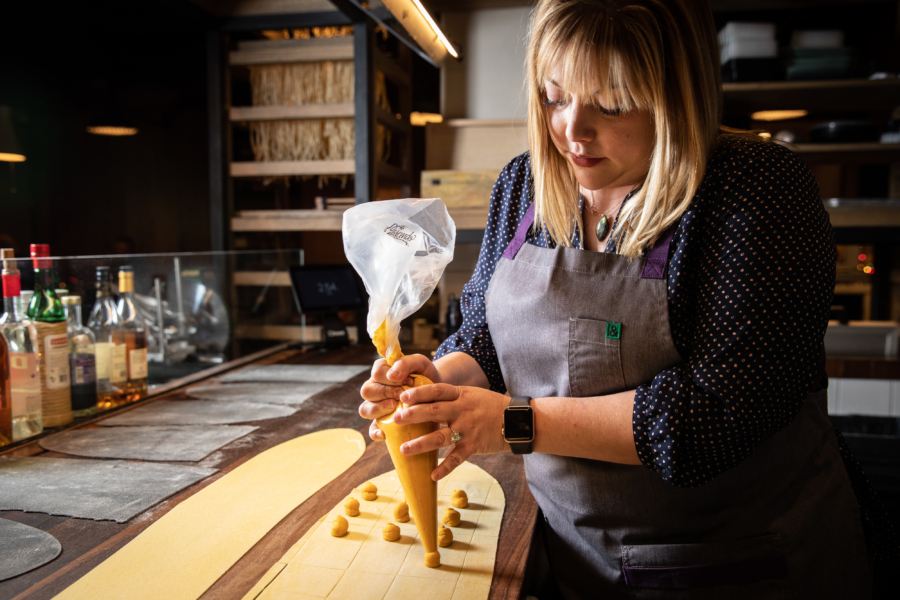 This Texas transplant moved to Chicago in 2005 to work under the legendary Tony Mantuano at Spiaggia. She quickly rose through the ranks to Chef di Cucina, and has been making her mark on the local culinary community ever since. Nationally, she's known for being a fan favorite as a finalist on Top Chef: Season 9.
Critics have been heaping accolades onto her West Loop restaurant, Monteverde Restaurant & Pastificio, since it opened in 2015. It was recognized as one of "America's Best Restaurants" by Food & Wine and a top 50 finalist on Bon Appetit's "Best New Restaurants" list. In 2017, Sarah received her first James Beard Foundation Award for Best Chef: Great Lakes.
Thai & Danielle Dang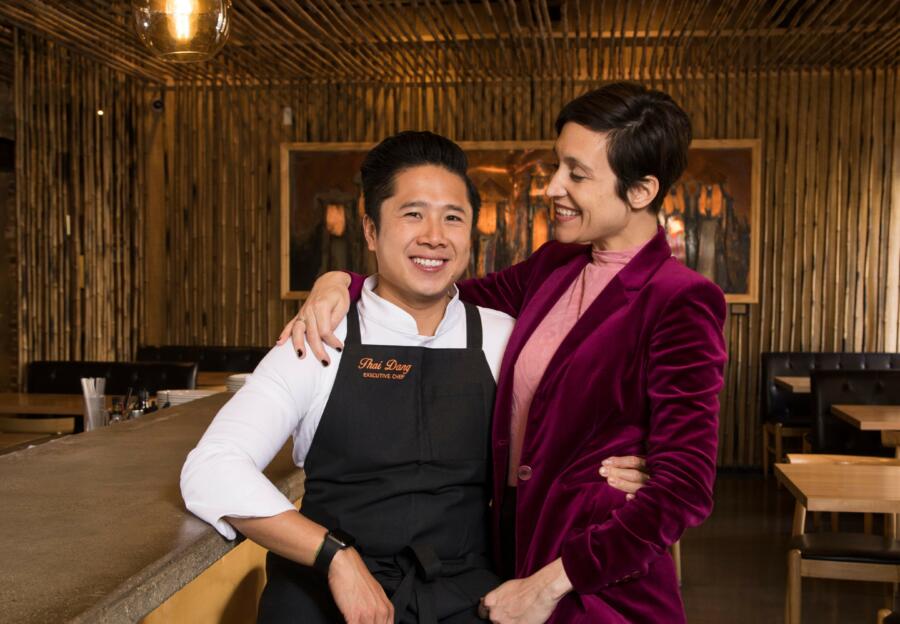 Thai Dang is bringing an authentic taste of Vietnam to Chicago. Haisous, his hit restaurant in the Pilsen neighborhood, is all about flavors and recipes from Dang's childhood in Vietnam. His masterful execution and modern vision have earned him plenty of acclaim — Haisous was a 2018 semifinalist for the James Beard Award for Best New Restaurant and a recipient of a Michelin Bib Gourmand. He runs Haisous with his wife and director of operations, Danielle Dang. The couple also opened an all-day Vietnamese cafe and coffee bar, Cá Phe Dá, right next door to Haisous.
Anna and David Posey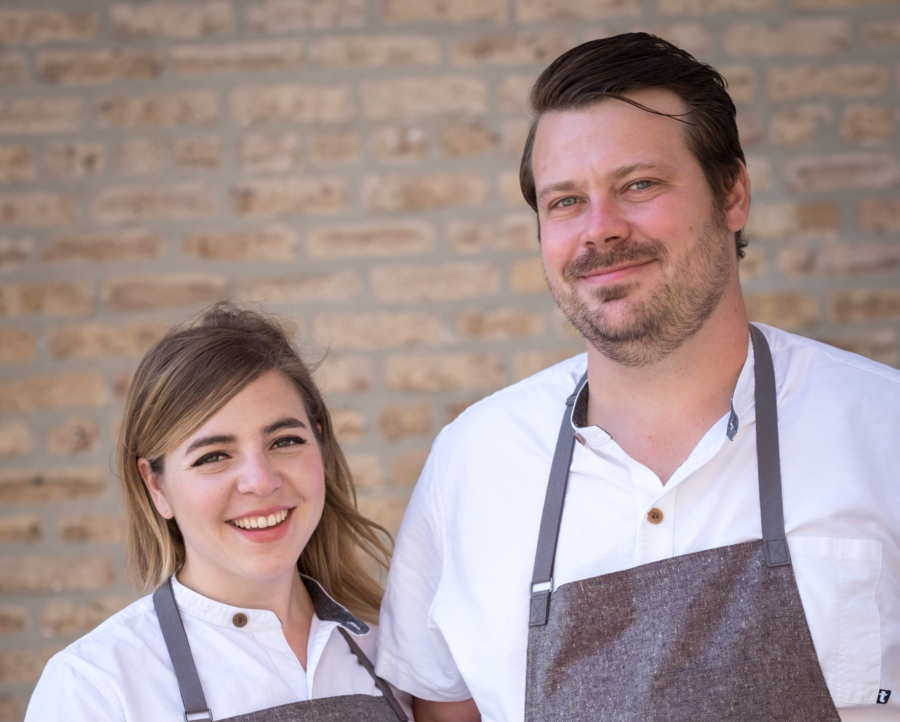 Elske is a labor of love for husband-and-wife duo David and Anna Posey. The restaurant, who's name means "love" in Danish, has received a coveted Michelin star for the high-quality cuisine and the #2 spot on Bon Appetit's list of Best New Restaurants 2017. The pair also earned James Beard Award nominations for Best Chef: Great Lakes Region. Not bad for the their first restaurant together.
The instant accolades might have something to do with the fact that the couple previously worked in some of Chicago's best kitchens. David served as the former chef of Blackbird and Anna was the pastry chef as Publican. At Elske, a clean and modern space in the West Loop, the Poseys serve their perfectly executed, Danish-inspired cuisine. Get the nine-course tasting menu or choose from the a la carte menu — you'll taste the love in everything you order.
Curtis Duffy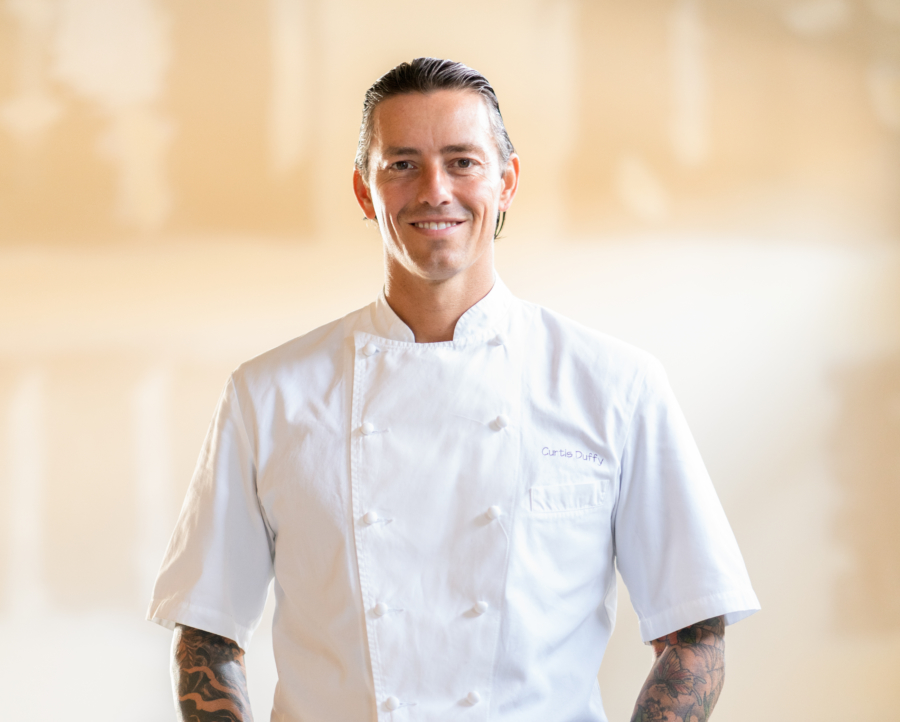 Chef Curtis Duffy's prestigious resume and reputation makes his a familiar name for many fanatical foodies. Having worked in the famous kitchens of Grace, Charlie Trotter's, The French Laundry, Alinea, and Avenues at The Peninsula Chicago, he's spent years honing his craft in some of the city's most acclaimed kitchens. His new venture, Ever, is already highly anticipated by chefs and critics alike. The fine dining spot, which will feature tasting menus focused on seafood, grains and vegetables, is set to open in Fulton Market in the spring 2020.
Graham Elliot Bowles
Currently known and beloved as a MasterChef judge — and always recognizable with his trademark glasses and upbeat personality — Graham Elliot Bowles has had his share of on-screen time (he was also on MasterChef Junior, Iron Chef America, and Top Chef Masters. But the kitchen is where he shines best, having been the youngest four-star chef to be named in a major U.S. city. His namesake restaurant, Graham Elliot Bistro, was a well-known West Loop spot before closing in 2016.
Richard Sandoval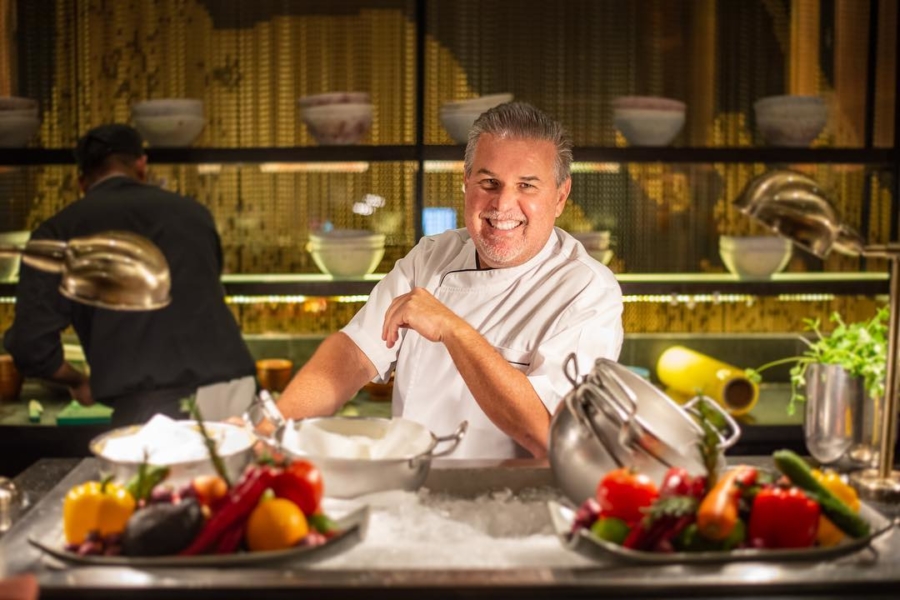 Latinicity Food Hall + Lounge located on the third floor of Block 37 is the concept of Richard Sandoval — celebrity chef, restaurateur, author, and television personality. In 2014, Richard was named the "King of Latin Fusion" by Modern Luxury Magazine. Richard brings a twist of Latin American, Spanish, and Portuguese flavors to Chicago with Latinicity, which features over 10 kitchens, a tapas restaurant, coffee café, full bar, market, and lounge. Richard is also the chef behind the restaurants in the Conrad Chicago: Baptiste & Bottle, and the rooftop dining spot Noyane.
Mindy Segal
For a little sweetness on your Chicago top chef tour, stop by Mindy's Bakery. Mindy, winner of the James Beard Award for Outstanding Pastry Chef, is known for her out-of-this-world pastries and desserts, but the rich and decadent hot chocolate drinks at this Bucktown spot are not to be missed. If you're in the Loop, satisfy your sweet tooth at Mindy's HotChocolate Bakery in Revival Food Hall.
And if you still have openings in your fine-dining agenda, check out more of Chicago's top chefs and rising stars: