History and architecture go hand in hand in Chicago. Whether you're inspired by industrial history, interested in local lore, or looking for old-world architecture, you'll find your home away from home touring Chicago's many neighborhood historic districts.
Here are seven to get you started.
Pullman National Monument
1880 – 1884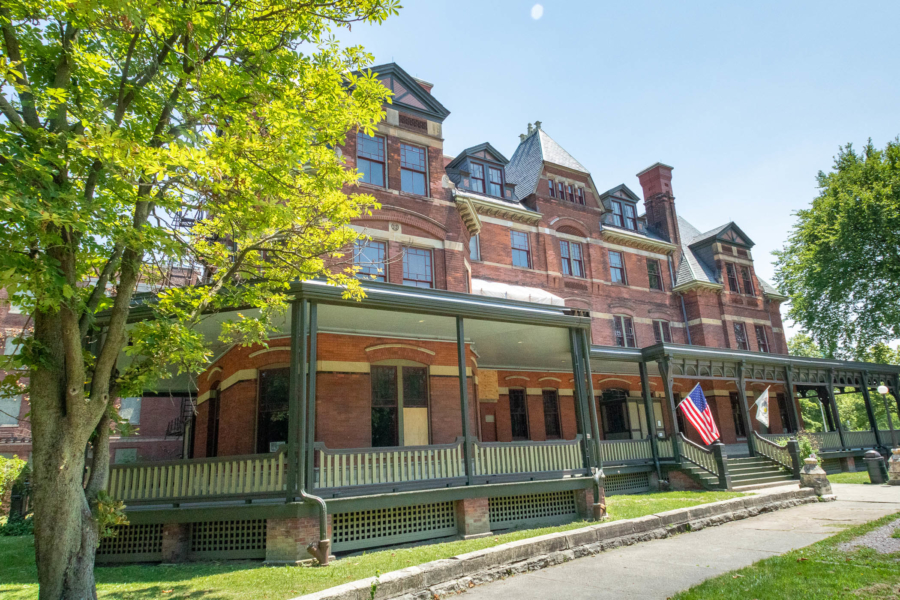 The Pullman district is as unique as it gets. Built by George M. Pullman as a planned industrial town for Pullman's Palace Car Company, this neighborhood was intended as a model community, superior to anything available to the working classes anywhere else in the country. Pullman's hope was to avoid strikes, attract the most skilled workers, boost productivity, and ensure the health and happiness of his employees. Consisting of more than 1,000 homes and public buildings, the development was voted the world's most perfect town at the Prague International Hygienic and Pharmaceutical Exposition of 1896. The Town of Pullman was designated an Illinois Historic District in 1969, a National Historic Landmark District in 1970 and, in 1972, was designated one of the first landmark districts by the city of Chicago. It was also named a National Monument in 2015, which officially made it part of the National Park System — park rangers and all.  104th, 115th, Cottage Grove, and Langley Streets
Black Metropolis – Bronzeville District
1889 – 1936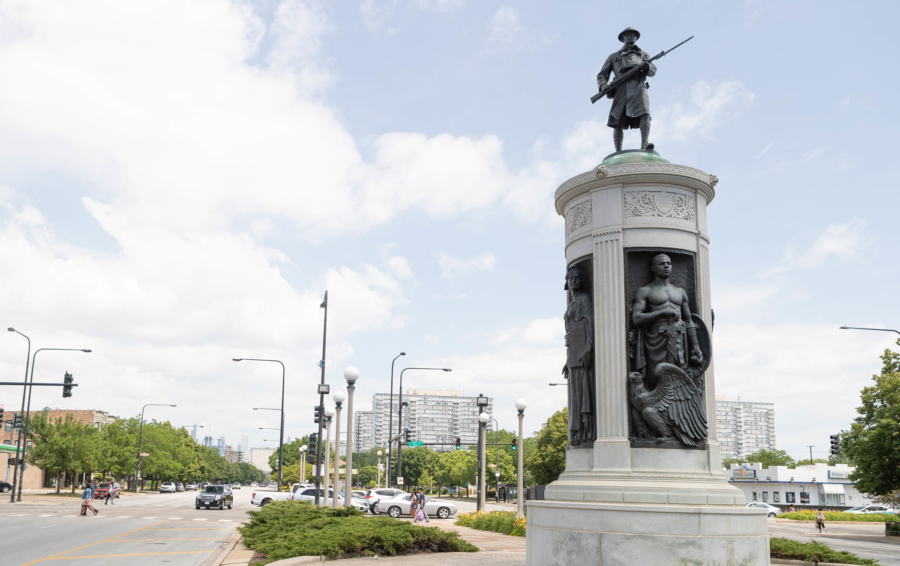 Bronzeville is the heart and soul of Chicago's African American community, located along Lake Michigan about 4 miles from downtown Chicago. History makers like Gwendolyn Brooks, Louis Armstrong, and Ida B. Wells were instrumental in the area's development, and today, a visit to the Bronzeville Historic District, once known as "Black Metropolis," takes you on a journey through the neighborhood's rich cultural history.
The nine buildings that make up the district are as significant for the milestones they represent as they are for their architecture. The Overton Hygienic Building housed one of the nation's foremost African American cosmetics producers. The Art Deco Chicago Bee Building was once the headquarters of the Chicago Bee newspaper, founded by African American entrepreneur Anthony Overton. And Wabash Avenue YMCA was the former home of the Association for the Study of Negro Life and History, one of the first groups devoted to African American studies.
Also pay a visit to the Chicago Defender Building, a former synagogue that became home base for the politically outspoken Chicago Defender newspaper; Unity Hall , a rare example of a 19th-century clubhouse and once the headquarters of the Peoples Movement Club; and the Eighth Regiment Armory, the first U.S. armory built for an African-American military regiment.
Finish off your tour with Sunset Cafe, which started life as an auto garage but became one of the city's earliest jazz clubs; Victory Monument, which honors the Eighth Regiment of the Illinois National Guard, an African American unit that served in World War I; and the Supreme Life Building, once the site of the first African American owned and operated insurance company in North America. Located between the Dan Ryan Expressway and Martin Luther King Jr. Drive, 31st Street to Pershing Road
Northalsted (aka Boystown) Legacy Walk
Established 2012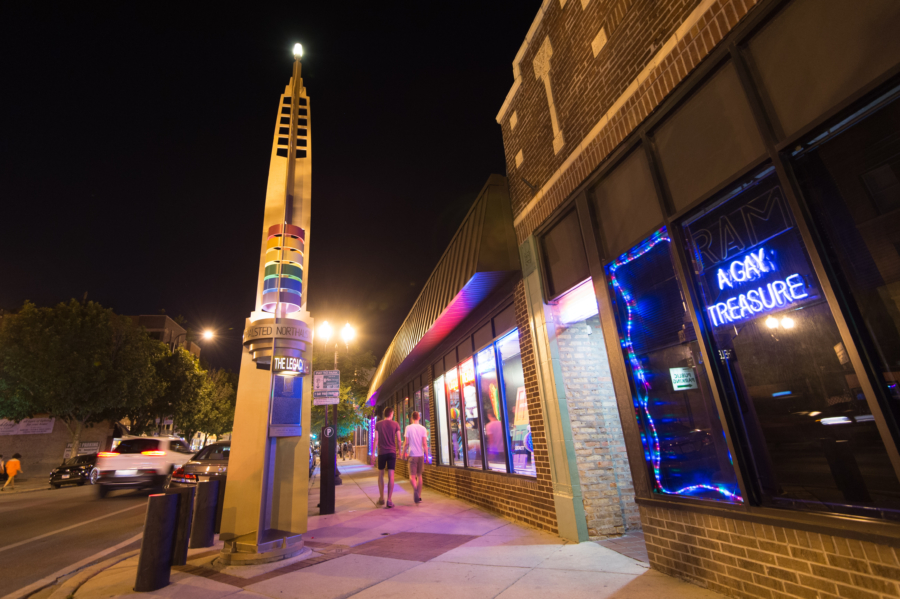 Chicago's Northalsted neighborhood is where you'll find the only outdoor LGBTQ+ history museum in the world. The Legacy Walk features 35 (and counting) rainbow memorial markers, commemorating the life and work of notable lesbian, gay, bisexual, and transgender heroes. The markers, which are fixed to 25-foot rainbow monuments, bring the city's rich LGBTQ+ legacy to life on the streets of historic Northalsted. Take a private tour of the Legacy Walk to hear anecdotes about the inductees, not to mention the fascinating story behind this unique attraction. Halsted Street from Belmont Avenue to Grace Street
Alta Vista Terrace District
1900 – 1904
Alta Vista Terrace in Wrigleyville is a slice of European life right here in Chicago. Real-estate developer Samuel Gross was inspired to create Alta Vista Terrace, also known as "A Street of Forty Doors," after visiting London and seeing the row homes there. This charm-filled street displays a variety of architectural styles and exuberant detail packed into lot sizes that average only about 24 x 40 feet. Most interestingly, each row home on one side is duplicated with only minor variations at the diagonally opposite end of the block. Some of the features you'll see here include doric and ionic wood pilasters, Gothic arches, palladian windows, stained and leaded-glass fanlights, bay and bow windows, and decorative eaves. 3800 block of North Alta Vista Terrace
Old Town Triangle District
1871 – 1900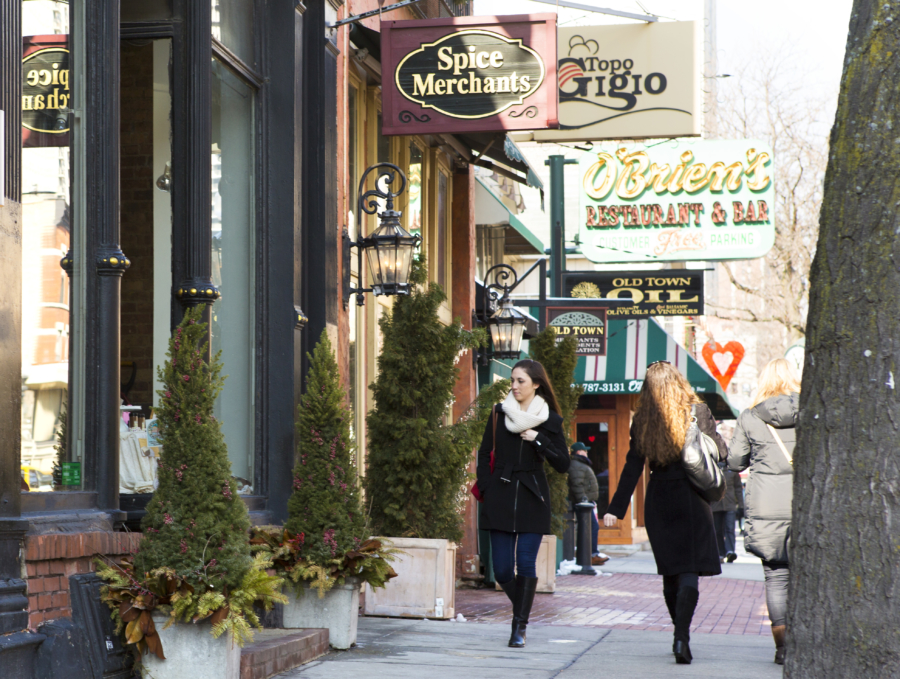 There's no place like the Old Town Triangle District, with amazing residential architecture tucked into picturesque streets, many of which predate the Great Chicago Fire of 1871 and depart from Chicago's typical grid pattern. The district is also within walking distance of the lakefront and Lincoln Park's vast green spaces, which only adds to its charm. A couple of highlights: The designs of Andrew Rebori, with curvilinear walls and mosaic-filled surfaces; early Adler and Sullivan row houses; townhomes designed by Harry Weese and Walter Netsch; St. Michael's Church, one of the few churches to survive the Great Chicago Fire; and the Carl Street Studios on Burton Place, developed by sculptors Sol Kogen and Edgar Miller in 1927. Old Town is also the site of the first gay-rights organization in America. The Society for Human Rights was established by Henry Gerber at his home in 1924. Henry Gerber House, located on North Crilly Court, has been designated a Chicago Landmark and a National Historic Landmark. This district is bounded by Lincoln Avenue, North Avenue, and Wells Street.
Astor Street District
1880 – 1940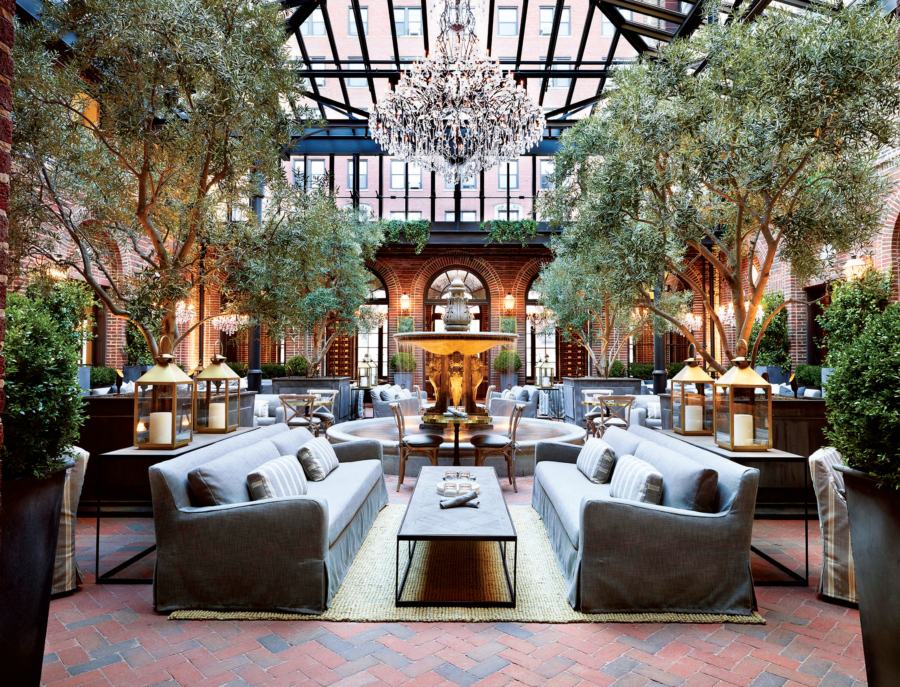 Extending less than half a mile and fittingly named for John Jacob Astor, once the wealthiest man in America, the Astor Street District runs behind Lake Shore Drive between Division Street and North Avenue in Chicago's affluent Gold Coast neighborhood. The homes in this district were constructed over a period of more than 60 years, and represent a variety of historical revival styles — Queen Anne, Richardsonian Romanesque, and Georgian Revival included.
One not to miss is Louis Sullivan's Charnley-Persky House, which is especially notable for the contributions of a young Frank Lloyd Wright to the project. It's also home to the Society of Architectural Historians, which offers tours of the building. Also walk by the George Swift Isham Home, which gained fame when Hugh Hefner purchased it in 1959, adding a grotto-like swimming pool to the basement; and the Three Arts Club of Chicago, designed by architects Holabird & Roche and today the location of the most sumptuous Restoration Hardware imaginable, as well as the stunning 3 Arts Club Cafe.
The district is also home to the city's last stretch of wooden street, one of the few preserved after the city's rebuilding post-Great Chicago Fire. It's located between State and Astor street behind the mansion of the Archbishop of Chicago. Between the 1200 – 1600 blocks of Astor Street
Prairie Avenue District
1870 – 1900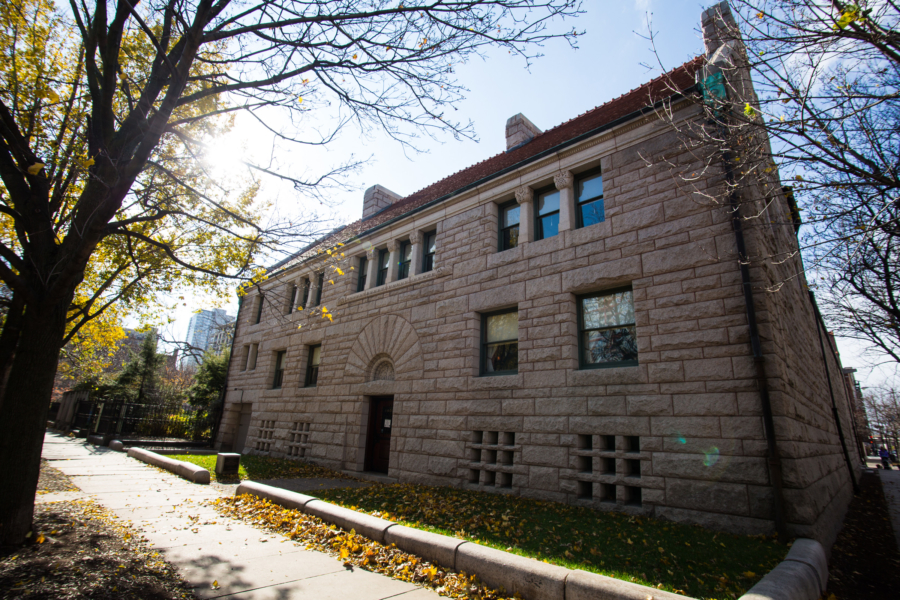 Often referred to as "Millionaire's Row," the Prairie Avenue District in the South Loop is a perfect representation of Chicago's Gilded Age. Ornate homes in historical revival styles were built for the likes of George Pullman and Marshall Field, making it the most desirable and fashionable address in the city during the last three decades of the 19th century. Eleven residences survive from Prairie Avenue's glory days, with nine of them deemed historic landmarks. Don't miss Glessner House, built in 1887 by Henry Hobson Richardson and brimming with a fabulous collection of 19th-century decorative arts; and Greek Revival Clarke House Museum, built in 1836, making it the oldest home in Chicago. 1800 and 1900 blocks of South Prairie Avenue
Ridge Historic District
1844 – World War II
Pack your walking shoes for a tour of one of the largest urban districts on the National Register of Historic Places. Located in the heart of the Beverly neighborhood on the South Side, the district features more than 3,000 remarkable homes designed by history's greats, including Frank Lloyd Wright, George W. Maher, Walter Burley Griffin, Daniel Burnham, and Howard Van Doren Shaw.
As you might expect, that means a wide range of styles. Five Chicago Landmark homes not to miss include: The Iglehart House, an Italianate farmhouse and one of the city's oldest surviving buildings; the William and Jessie Adams House designed by Frank Lloyd Wright in the Prairie school style; the two American System-Built Homes, designed by Frank Lloyd Wright as affordable prefab dwellings; and Palliser's Cottage Home #35, one of the best preserved examples of "pattern book architecture," sold through the mail in the Midwest.
Insider tip: While you're in the neighborhood, get a little railway history as well. The Beverly/Morgan Park Railroad Station District is where you'll find five structures built between 1889 and 1945, representing rare examples of late-19th and early-20th century commuter railroad stations in Chicago. Designed for the Chicago, Rock Island & Pacific Railroad, these Colonial Revival, Queen Anne, and Richardsonian Romanesque-style stations are a unique glimpse into the city's rich railroad past. 87th Street to 115th Street
Free Chicago Greeter tours
Chicago Greeter tours are a wonderfully unique way to see the city. Pick the historic district you'd like to visit (and even your preferred language and theme), and you'll be matched with a local guide who knows the area inside and out — from its well-known sites to its off-the-beaten-path gems. Best of all, tours are free.