The Chicago Architecture Center offers an engaging overview of the city's long history of groundbreaking architecture, from Frank Lloyd Wright to Daniel Burnham to Jeanne Gang. It's the perfect launch pad for discovering the city's stunning buildings and their enduring legacy, whether you're wandering the exhibits or setting off on an architecture tour.
Here's everything you need to know about visiting the Chicago Architecture Center
About the Chicago Architecture Center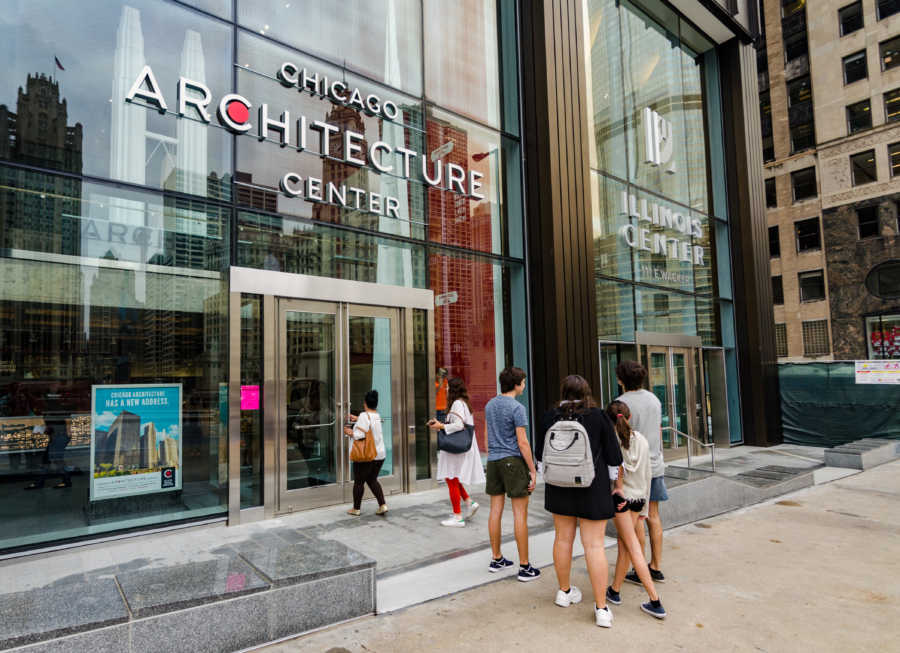 The acclaimed Chicago Architecture Center is a nonprofit organization that offers exhibits, tours, programs, and events that spotlight the city's storied architectural legacy.
Founded more than 50 years ago, the center has grown into one of the city's largest and most active cultural groups. Hundreds of docents and volunteers serve more than 50,000 members and guests each year. The center's physical location houses a variety of fascinating exhibits, along with a curated gift shop.
The Chicago Architecture Center is located at One Illinois Center (111 E. Wacker Drive), a building designed by Ludwig Mies van der Rohe, a pioneer of modern architecture. Mies van der Rohe is recognized today as one of the most influential architects of the 20th century. Another great thing about the building: sweeping views of the skyline and proximity to the stunning Chicago Riverwalk.
Chicago Architecture Center exhibits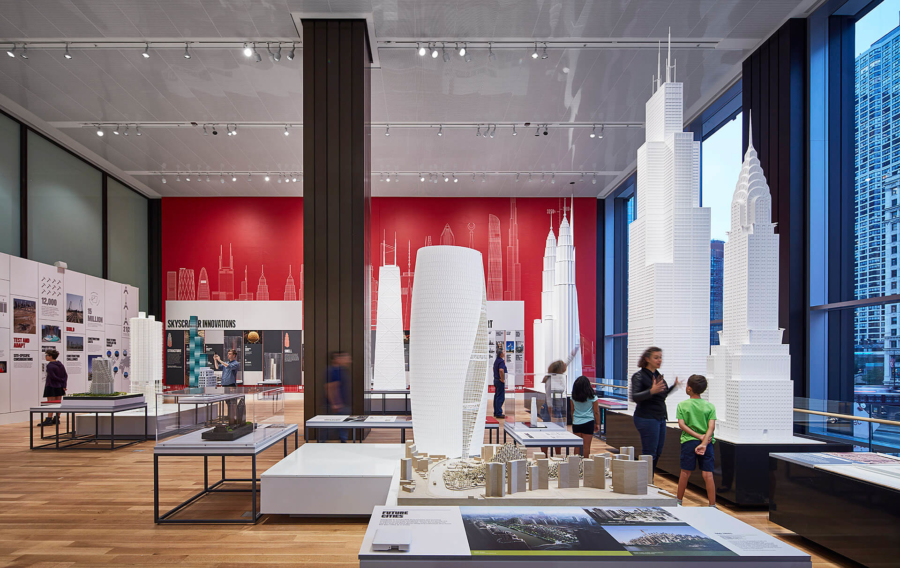 The Chicago Architecture Center is home to cutting-edge exhibits that explore the past, present, and future of Chicago's architecture. The range of permanent and rotating exhibits has covered a variety of topics, including innovative architects, climate change, landscape architecture, Chicago neighborhoods, and beyond.
The centerpiece of the center's Chicago Gallery is The Chicago City Model Experience,  which includes more than 4,200 individual buildings, reproduced with detailed accuracy. Watch as dynamic video, touch screens, and light projections bring to life everything from the devastating Great Chicago Fire of 1871 to the triumphant rebuilding of the city and a new era of architectural wonder.
Chicago Architecture Center tours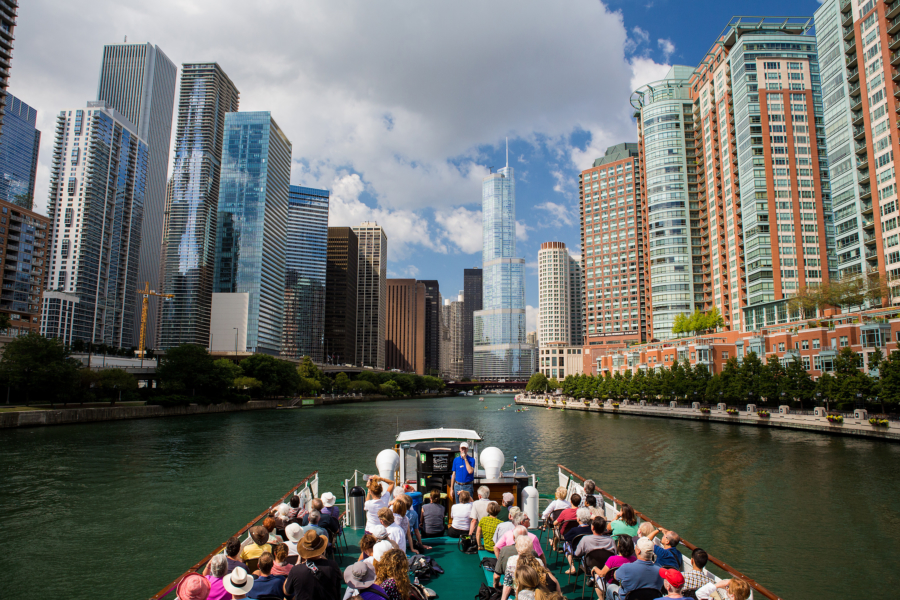 The Chicago Architecture Center offers more than 85 architecture tours led by expert docents. Learn the captivating stories behind the city's grand hotels, soaring skyscrapers, distinct residential styles, parks and public spaces, cemeteries, and so much more.
Guests can choose from walking tours, "L" train tours, bus tours, and popular river boat tours.
The Chicago Architecture Center River Cruise aboard Chicago's First Lady was voted Chicago's #1 boat tour by TripAdvisor users. It's led by highly trained Chicago Architecture Center docents, who tell the stories of over 50 buildings along the Chicago River. In the meantime, you'll relax on a luxurious vessel and enjoy amazing views of the city skyline.
Chicago's First Lady boats depart just below the Chicago Architecture Center on the southeast corner of the Michigan Avenue Bridge at Wacker Drive, along the Chicago Riverwalk.
The Chicago Architecture Center, One Illinois Center, 111 E. Wacker Drive