Want to create a memorable experience for your clients? Go above and beyond by engaging all five senses for an immersive, multi-sensory experience. From fun meeting activities to spectacular event venues, try these ideas for creative events in Chicago.
Sight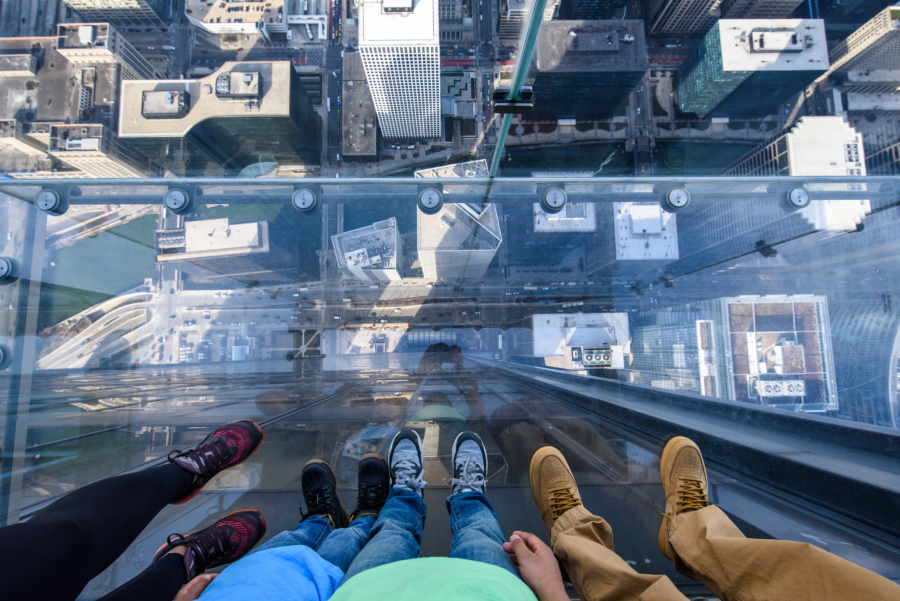 The quickest way to make a great first impression on meeting attendees is to appeal to their sense of sight. Play up your special event venue with creative lighting and visually impactful décor, or let the location do all the work for you. Expansive event venues such as The Geraghty and 19 East are known for hosting incredible events where over-the-top lighting, fabric draping, custom furnishings, and décor create an over-the-top experience. As the home to creative production company The Revel Group, Revel Fulton Market is another flexible space that can be transformed into stunning multi-functional spaces.
Another way to wow? Choose an event venue with spectacular views, such as Skydeck Chicago, offering flexible meeting space for weddings, cocktail receptions, and corporate events on the 99th floor of the Willis Tower. (If your guests want a thrill, they can stand in the Ledge's glass-floored balcony — located 1,353 feet over the city.)
Sound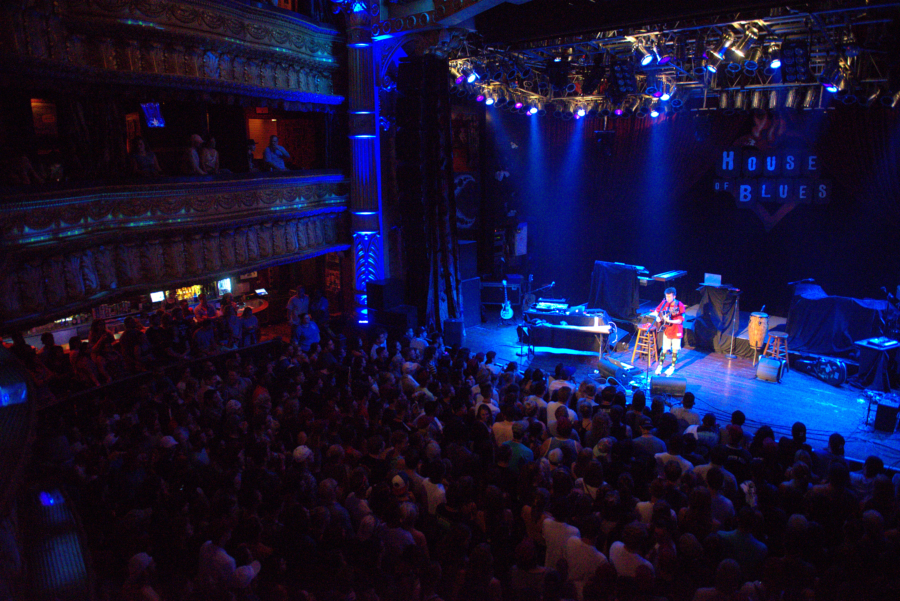 Ready to make a little noise? Amp up the energy of your meeting or special event by integrating live music, local bands or even upscale productions by renowned performers. Plan an elegant affair at the Symphony Center— home to the Chicago Symphony Orchestra — where you can choose from intimate gathering spaces to a grand ballroom.
Meanwhile, Millennium Park is an ideal spot for sophisticated alfresco events, where artistic and cultural music performances take place throughout the summer. Need more ideas? Host a private event at the historic Thalia Hall while featuring live music on the main stage, enjoy Southern cuisine paired with blues music at House of Blues, or opt for soul food and soulful sounds at Buddy Guy's Legends.
Taste
With an array of award-winning restaurants, cutting edge culinary trends and iconic, only-in-Chicago specialties, it's easy to integrate unforgettable cuisine into your event.
At Chicago Dine-Around, teams embark on a culinary team-building experience that starts with an arrival reception with passed hors d'oeuvres, followed by one or more hands-on activities, and ultimately a delectable meal. During the hands-on activities, guests learn recipes and cooking methods, make part of their meal, and/or compete in teams, depending on the particular activity selected. Current themes include Authentic Italian, Latin-American, and Mixology.
Also, don't miss Chicago Dine-Around's Progressive Dining Tour that engages all the senses. This event visits three different restaurants for separate courses, offering continuous guest interaction and education on Chicago along the way for an entire Chicago experience.
Scent
Create a fully immersive experience by harnessing the power of scent. Rejuvenate meeting attendees by hosting spa-themed breaks, offering full-service mobile spa treatments with the help of Spa In Your Space or Chair Massage Chicago, and integrate soothing or energizing aromatherapy options.
Another option is dynamic floral design. Full-service event production and design companies — such as Ivan Carlson & Associates or Revel Decor — can transform your space with the dramatic floral design, pairing fresh blooms with unique containers for the ultimate effect.
Touch
Get your guests engaged — and even interacting with each other — with fun meeting activities and hands-on team building exercises. Games make for fun, friendly competition, so plan a private event at Lucky Strike or WhirlyBall Chicago, both of which offer experienced event coordinators to help plan your perfect event. At Maggie Daley Park, reserve a private events space, and plan for an active experience on the rock-climbing wall, which can accommodate up to 100 climbers at a time.
The Chicago Sports Museum offers a number of private event spaces, as well as interactive exhibits, skill challenges, and simulated sports experiences. Or, tap into your attendees' sense of humor with an improv workshop at The Second City, where they can learn applicable on-the-job skills and important life lessons in a hilarious and entertaining way.