Imagine your attendees getting local access to thought leaders, technologies, culture, and experiences recognized and renowned worldwide and relevant to their industry and interests. Imagine bringing to life an experience for them that can't happen in any other place than the one they're gathering in.
When you host your meeting, conference, or convention in Chicago, the city's intellectual capital — the unique, local, and knowledge-related assets that set our destination apart — becomes your resource for an enhanced attendee experience.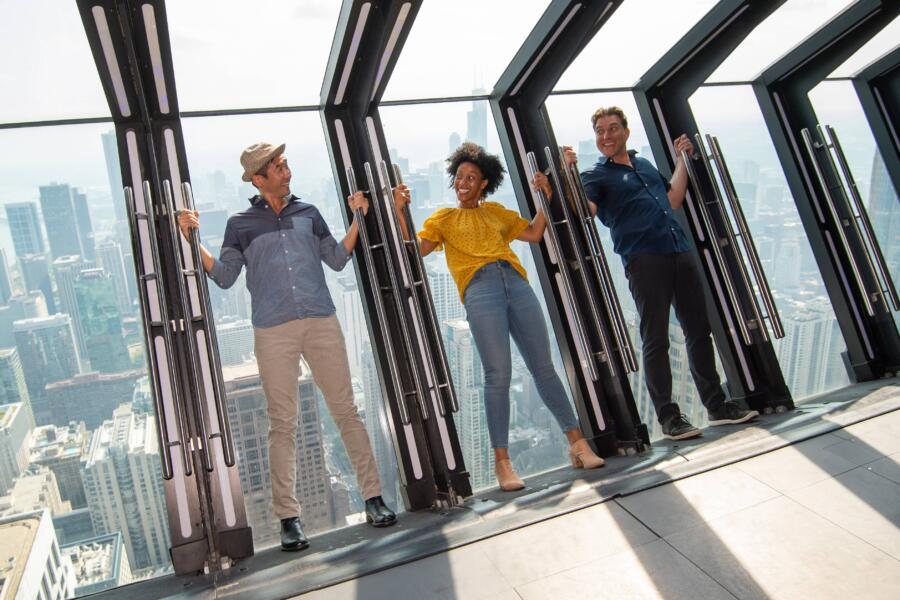 You can tap into the city's legacy and culture or connect with leaders from nationally-ranked institutions and Fortune 500 companies. You can inspire groups with keynote speakers who are creative and intellectual leaders in medicine, tech, sports, manufacturing, education, the arts, and entertainment. Chicago's intellectual capital knows no bounds.
Legacy creates lasting impacts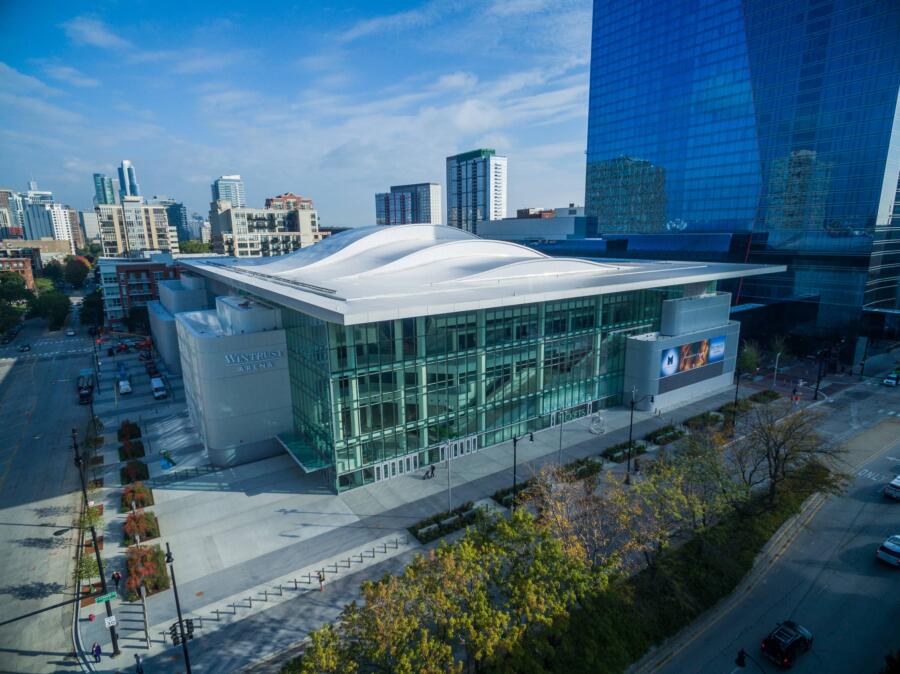 To many people, the significance of the Great Chicago Fire of 1871 isn't as much in the fire's occurrence but in what followed. The pivotal moment in our city's story brought together the finest engineers, architects, and inventors of the time to build a new Chicago. The ingenuity left a lasting mark on the modern world, influencing the lives and work of those who live, visit, and meet in our city. And what began over a century ago remains a living legacy today.
Attendance and diverse talent elevate the experience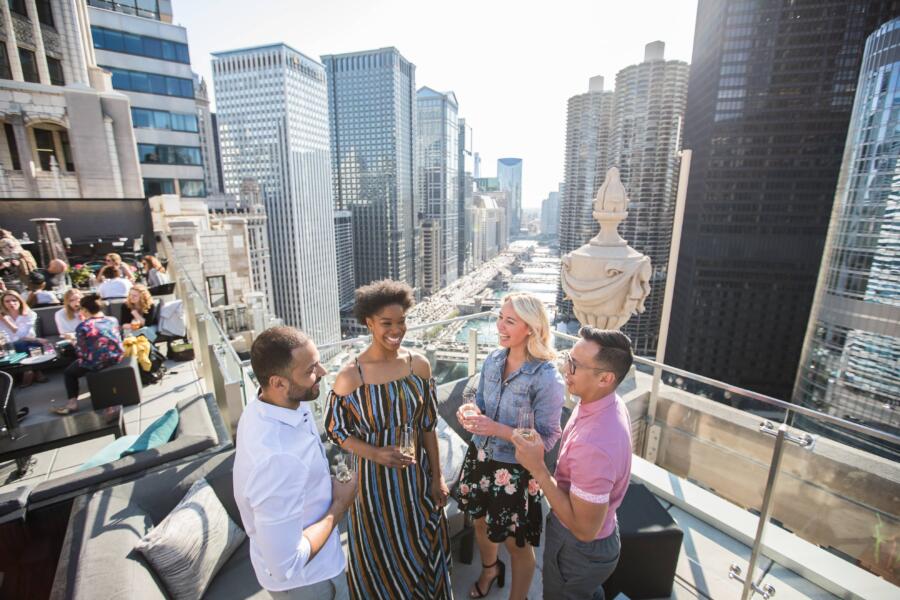 Chicago has a built-in attendance base with a population of over 2.6 million residents, 85.5 million people within a 500-mile radius, and 26 million people within a 3-mile drive. Seventy-seven diverse communities represent cultures from around the world, and in this collective of communities are more than 270,000 businesses and 36 Fortune 500 companies.
Think of the stories waiting to be told and the varying viewpoints and insights waiting to be shared by the change-makers and leaders within these organizations. Think of the sessions, workshops, and interactive discussions waiting to be shared among attendees.
Fortune 500 companies include: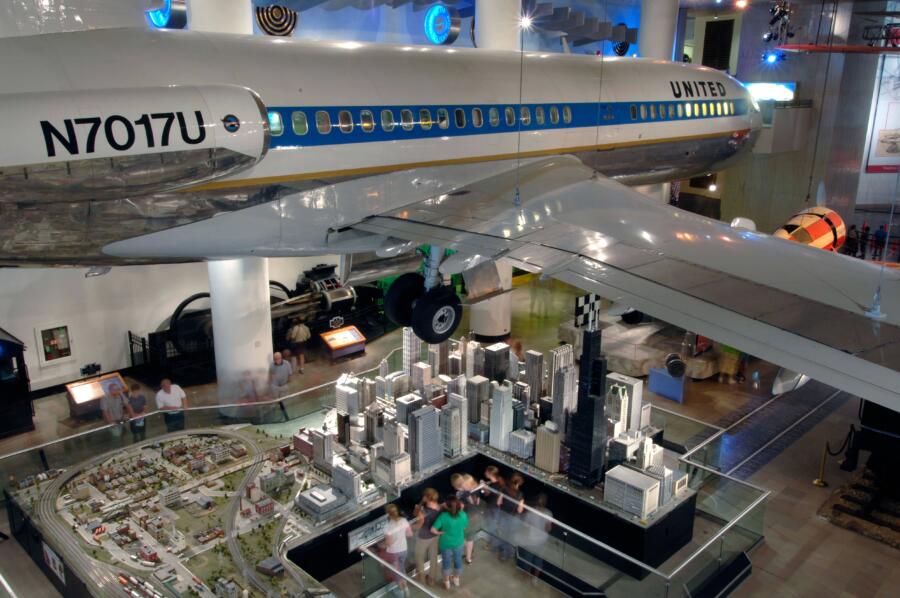 ADM
Allstate
Boeing
Caterpillar
Conagra Brands
Grainger
Ingredion
John Deere
State Farm
United Airlines
US Foods and others
Educational institutions include:
University of Chicago*
Northwestern University*
University of Illinois at Chicago*
Illinois Institute of Technology
Loyola University Chicago and others
*U.S. News & World Report's Best Colleges in Illinois
Medical institutions include:
Northwestern Memorial Hospital*
Rush University Medical Center*
University of Chicago Medical Center* and others
*US News & World Report's Best Regional Hospitals
Sports organizations include:
Chicago Sports Commission (CSC)
CSC Speaker Series
Cubs
White Sox
Bulls
Bears
Blackhawks
Fire FC
Sky
Renowned museums include: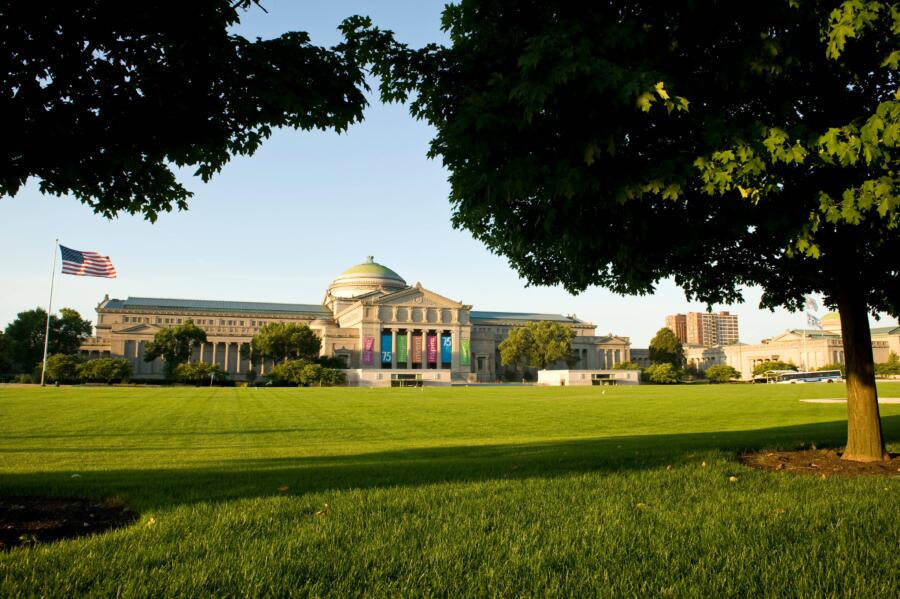 Art Institute of Chicago
Chicago History Museum
DuSable Black History Museum and Education Center
Field Museum
Illinois Holocaust Museum & Education Center
Museum of Contemporary Art
Museum of Science and Industry
National Museum of Mexican Art and others
Reputation enhances prestige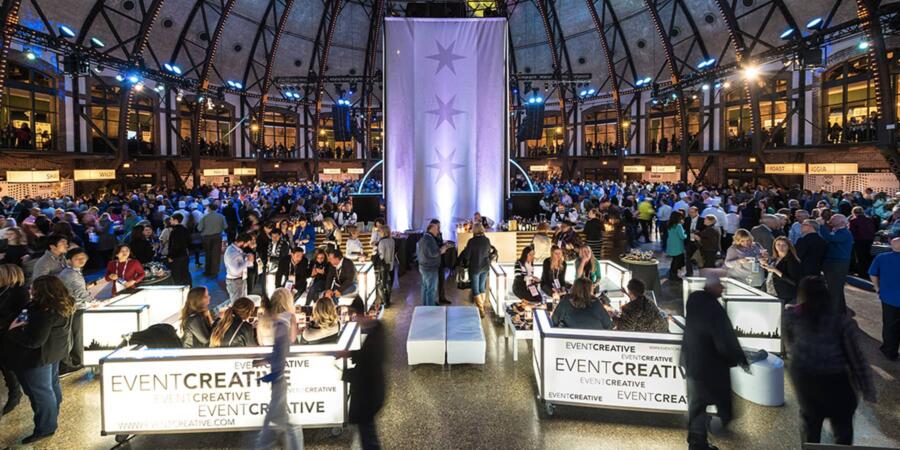 With Chicago's reputation for innovation and creativity and being renowned for its connectivity and inclusive community, attendees will want to — and can easily — experience everything our city has to offer. Also, they'll likely see their meeting, conference, or convention as more valuable and credible in a diversity-rich location like Chicago. They'll have the chance to feel like they're a part of something great.
Connect to Chicago
Chicago is a treasure trove of resources that add value to group experiences. It's a place that makes it exciting for attendees to learn and discover new things, share ideas, and grow in their passions. Our local experts at Choose Chicago and the Connecting to Chicago program help connect you with the city's civic and corporate communities to extend the city's value to you and your attendees.
For requests or questions, please email Rose Horcher, Vice President of Client Services for Choose Chicago, or call (312) 567-8463.