Learn about some of the city's leading minority and women-owned vendors who are skilled at helping meeting and event planners with everything from arranging the perfect venue and catering to creating unique Chicago gifts that your guests won't soon forget.
Venues/private dining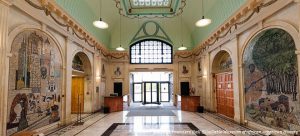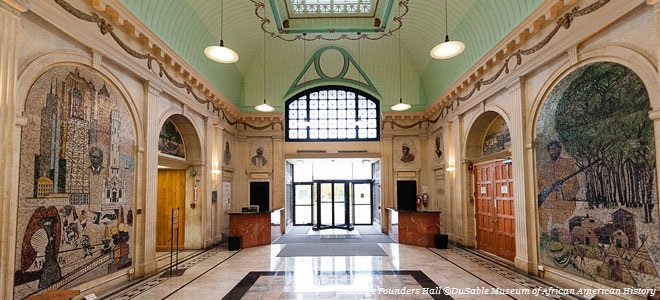 Celebrating 60 years, the DuSable Black History Museum and Education Center in Hyde Park is the oldest independent African American museum in the nation. Named in honor of Jean-Baptiste Pointe DuSable —  the Haitian-born founder of Chicago — the museum celebrates Black culture through its collection of more than 15,000 paintings, sculptures, print works, and historic memorabilia. Plan an event in one of the museum's vibrant galleries, with room for 800 standing or 450 seated guests.
Located in the South Loop, The Bureau Bar + Restaurant creates a cool vibe with live DJs and plush couches for lounging, no doubt inspired by owner Kenny Johnson's years spent as a Chicago club promoter. The creative menu offers a modern take on traditional soul and comfort foods, such as the chicken and waffle tacos. Book the chic private dining room for a reception featuring craft cocktails or plan a casual sit-down dinner.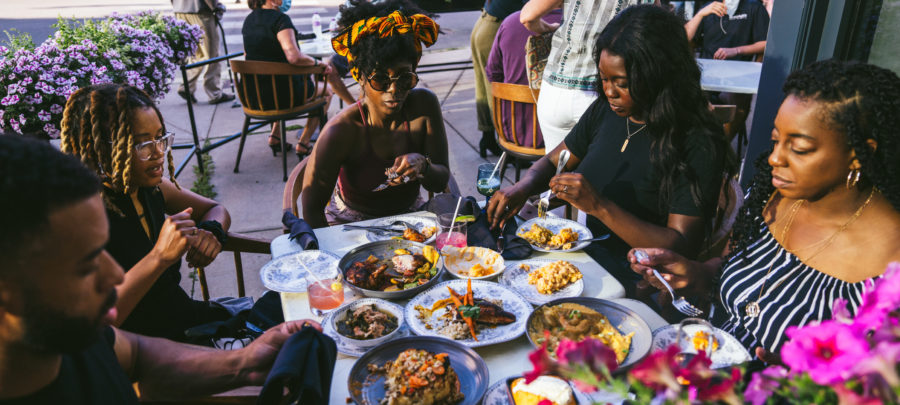 Chef Erick Williams has won critical acclaim for Virtue Restaurant & Bar, his Southern American restaurant located in the heart of Hyde Park. The restaurant exudes warm Southern hospitality, and features art that pays tribute to African American cultural icons like writer Langston Hughes, singer Aretha Franklin, and civil rights leader Ida B. Wells. The menu is made up of Southern classics with a twist, such as the blackened catfish with Carolina Gold rice and barbecued carrots. Eighty guests can be accommodated for a standing reception in the bar or for a seated dining room dinner. A standing reception for up to 150 guests can be hosted in the dining room and bar area combined.
Unique Chicago gifts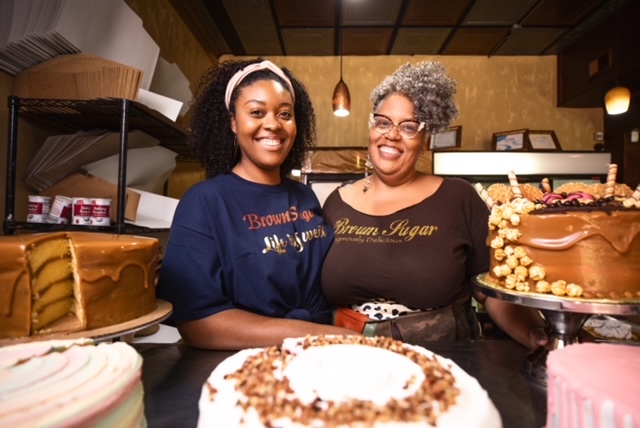 Brown Sugar Bakery has gained such wide recognition for its confections that Vice President Kamala Harris made sure to stop by the Grand Crossing shop when she was in Chicago to pick up cupcakes on her way back to the White House. James Beard Award-nominated baker Stephanie Hart is known for her sumptuous caramel layer cake and popular cupcakes with flavors like German chocolate and rainbow sherbet. Order boxed cake slices or cupcakes as a sweet addition to your gift bags and a delicious reminder of Chicago for your attendees.
Founded in 1997 by owner Eric Williams, The Silver Room in Hyde Park has been on a mission ever since to create a global community through art and culture. The Silver Room is home to a carefully curated collection of jewelry, fashion, art, and music from both local and international designers. There's also a selection of books by Black authors, along with all-natural wellness products. No doubt you'll find something here that your giftees will love.
Crepes á Latte co-owner Hailey Rosenstein has a passion for experiential hospitality. Her team works with clients to create #BetterTogether boxes that are fully themed experiences. Each box can be customized to match company brand messages or meeting themes. Or choose one of Crepes á Latte's themes, such as the Let's Celebrate box filled with festive treats, confetti poppers and an insulated flute filled with sparkling soda.
Caterers
Culinary and hospitality veteran Jodi Fyfe is the owner of The Paramount Group, which is comprised of a collection of brands that include venues, a restaurant, and catering services. Paramount Events provides unparalleled service and five-star catering, with creative custom menus that incorporate sustainable and local ingredients. Its Truffleberry is a chef-driven catering company that offers dynamic restaurant-style execution, labor-intensive menu items, Insta-worthy presentations, and meticulous attention to detail that is sure to impress your guests.
Growing up with a love for the Southern cooking of her grandmother and godmother, Chef Jamie has put her heart and soul into Lizzy J. Her catering business is an offshoot of her cozy Lincoln Square breakfast and brunch cafe that serves up comfort foods like shrimp and grits with brown butter Creole gravy. With her past experience as an event planner and formal culinary training that includes classes with Food Network star Tyler Florence, Chef Jamie strives to create a memorable dining experience for your guests.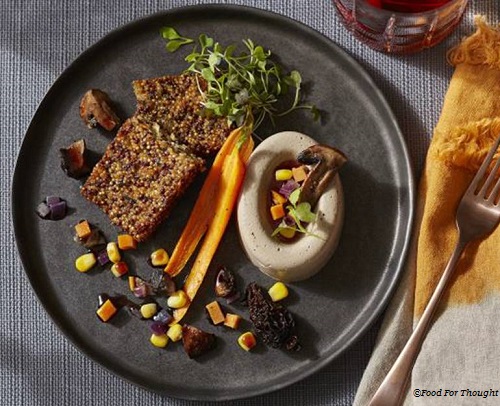 The women-owned Food For Thought Catering Group creates everything from customized menus to custom-built buffet food presentations that take your event theme to the next level. Food for Thought works to identify branding opportunities that work seamlessly with your menu, ensuring that your vision and brand don't go unnoticed. Food for Thought is Green Seal certified, and puts a focus on dishes that are ethically sourced and sustainable, using ingredients such as cage-free eggs and responsibly caught seafood.
Signage
ef Design Group is an African American-owned design and printing services firm that develops creative products for small and large events, conventions, and trade shows. With union print capabilities, owner Walter Freeman has a proven track record with more than 25 years of experience developing outstanding signs and banners, along with promotional product packaging and collateral marketing pieces.
Accessible transportation
Special Needs Chicago founder Michelle-Cord Dacy, a former caregiver, has worked with special needs clients for more than 15 years. For the past decade, Special Needs Chicago has coordinated wheelchair accessible transportation for corporate clients. Specially equipped vans, mini-buses, and full-size buses are available 24 hours a day, 365 days a year, to transport clients around the Chicago area with ease.
Make a connection
As part of our Equity, Diversity, and Inclusion (EDI) program, Choose Chicago can introduce you to local Women and Minority Business Enterprises (W/MBE) for private events, corporate social responsibility opportunities, dining options, Chicago-themed gifts, and more. Contact Roz Stuttley, Director Equity, Diversity and Inclusion, at rstuttley@choosechicago.com for more information.