Check out our exciting lineup of new Chicago hotels, restaurants, and venues that are ready to host your next meeting or event. From a glamorous 101-story hotel to a Guinness brewery and fun Barbie pop-up, you're sure to find a place that fits your needs. Start planning!
Hotels
The St. Regis Chicago luxury hotel opened in May. Chicago architect Jeanne Gang designed the 101-story skyscraper — the city's third-tallest building — situated at the confluence of the Chicago River and Lake Michigan. Floor-to-ceiling windows provide spectacular city views from the hotel's 192 rooms and suites, in addition to its meeting rooms. Host a meeting or special event in the over 13,400 square feet of event space. Rooms range from the exquisite Astor Ballroom that accommodates 500 for a reception to the Rockefeller room, which hosts 15 for a meeting.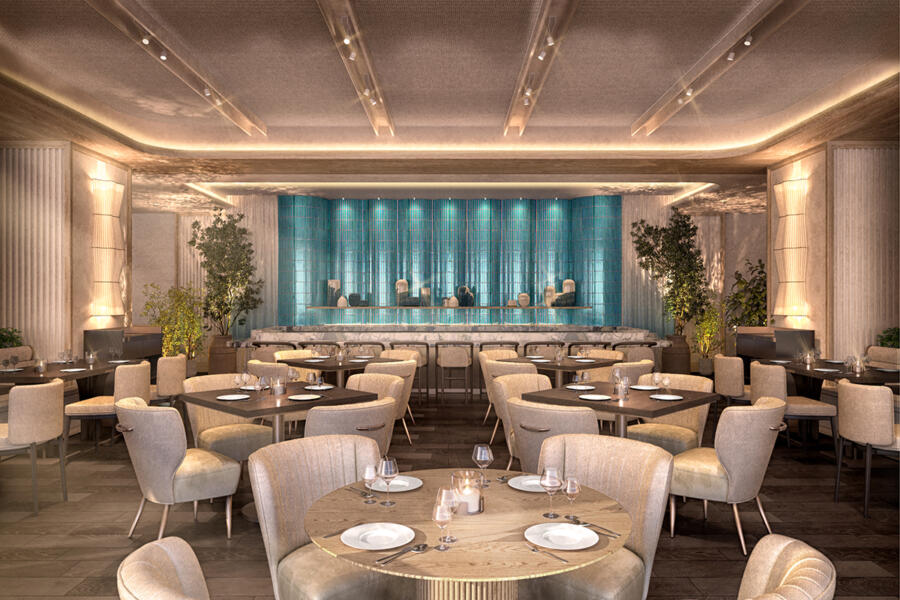 Two upscale restaurants, Miru and Tre Dita, have debuted at The St. Regis Chicago. At Miru, the Japanese specialties include wagyu, black cod, noodles, and sushi. The elegant Tuscan steakhouse Tre Dita features an open-hearth, wood-fired grill concept helmed by acclaimed chef Evan Funke. Specialties include bistecca alla fiorentina and handmade pasta.
The Illinois Medical District gains a hotel with the soon-to-open Hampton Inn & Suites IMD. The six-story Hilton property on Seeley Avenue features 135 rooms in an area busy with medical, academic, and business travelers. Retail shops, apartments, and offices are part of the 10-acre mixed-use Gateway district where the Hampton Inn & Suites IMD is located.
Dining
The 167 Green Street venue, owned by Lettuce Entertain You in Fulton Market, offers both event space and dining. Meetings booked at 167 Events can take advantage of catering services from The Oakville Grill & Cellar. At 167 Events, spaces can accommodate 20 to 400 people. From the 17th floor, take in spectacular skyline views at the 8,000-square-foot Town Hall. Three boardrooms, a Sitting Room, Game Room, and a terrace are other meeting and event space options. Catering includes breakfast, lunch, break snacks, appetizers, serving stations, and seated service.
Downstairs, The Oakville Grill & Cellar brings Napa Valley flavors to Chicago. Guests can sample charcuterie board items and savor entree choices such as rainbow trout and center-cut filet. The restaurant's event spaces include the 200-seat ground-floor restaurant, an 80-seat second-floor space with a terrace, a 40-seat patio, and a six-seat tasting room.
Step into luxury at The Bellevue Chicago in the Gold Coast neighborhood. Event space options include the second-floor dining room, lounge, and a 100-seat patio. The restaurant serves contemporary American cuisine for brunch, lunch, and dinner. Timeless dishes include shrimp cocktail, filet mignon, and crab cakes.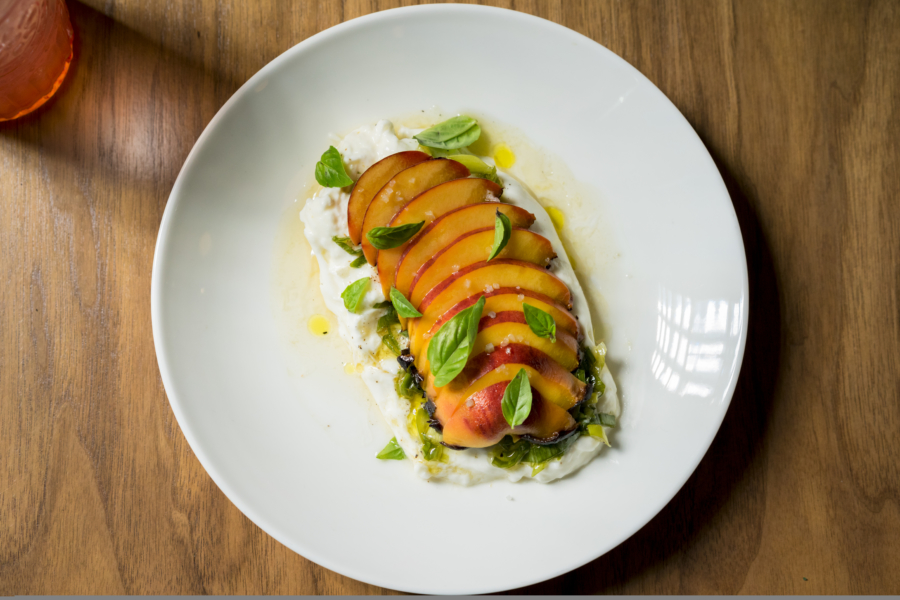 Expanding on a successful formula, Logan Square's Daisies moved down north Milwaukee Avenue to a new space, growing from 1,600 to 5,500 square feet, with room for 110 diners. Owner and chef Joe Frillman uses local seasonal ingredients in the made-from-scratch items served at the bakery and cafe (which features a 30-person private dining room). Pasta and fresh vegetables are staples at Daisies. A private dinner menu might include asparagus bruschetta for a starter, pork tenderloin or black truffle ravioli as an entree, and a lemon ricotta tart for dessert.
The Guinness Open Gate Brewery Chicago brings its 15,000-square-foot taproom, restaurant, and bakery to Kinzie Street in the West Loop. Plan a meeting or event that includes a tour of the brewery followed by a meal, possibly featuring Guinness Stew and fresh-baked brown bread, served inside the renovated railroad depot or on its patio. The Diageo Beer Company's second U.S. location includes a roster of brews made only in Chicago, in addition to favorite beers from Dublin, plus coffee and cocktails.
Venues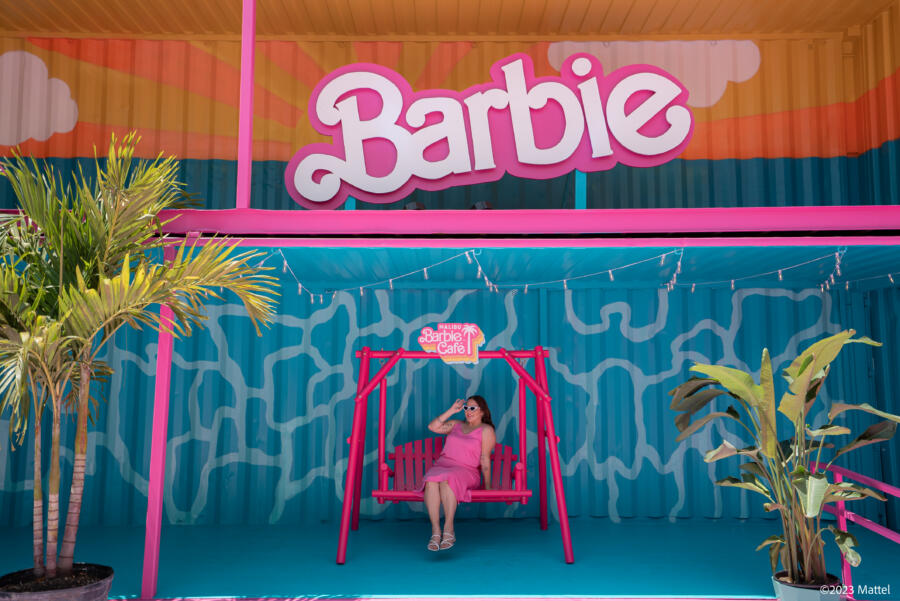 Plan a whimsical event at the Malibu Barbie Cafe, a fun pop-up experience open through Sept. 15, 2023. Casual dining options include a club sandwich and avocado toast, along with a selection of desserts. After dining, guests can roam the eye-popping pink space, taking selfies in a life-size Barbie doll box or with retro beach items that decorate the space.
Host an event with stunning city views at the V. Collective Rooftop in the West Loop. This spacious boutique venue includes the 2,400-square-foot Penthouse, with floor-to-ceiling retractable windows and access to the 4,600-square-foot rooftop deck with pergolas, cabanas, and string lights. Reserve both spaces to accommodate 250 people standing or 115 seated in customizable floor plans. A seated dinner in the Penthouse can accommodate 35. A catering prep area is also offered.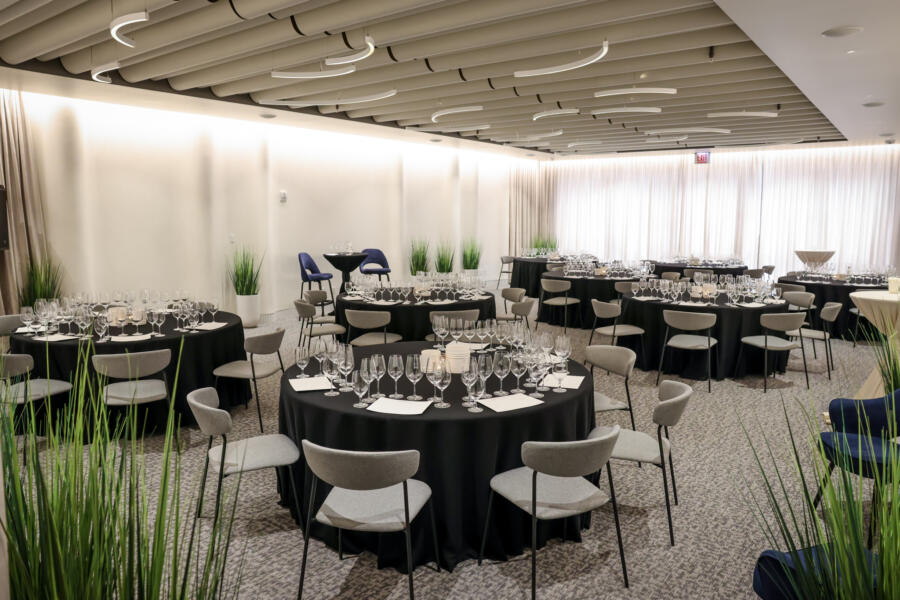 At The Canvas by Ever in the West Loop, customize one of six spaces for your event, including meetings and dinners. Book the large room for a seated event for 80, or 100 for a reception. Opt for an outdoor gathering for 65 on the rooftop terrace, or choose smaller rooms that hold from 12 to 56 guests. Buy out the entire Michelin-starred Ever restaurant and dine on fare from acclaimed chef Curtis Duffy. A sample menu could include passed canapes such as goat cheese crostini and meatballs, a first course of scallops, salmon or New York strip entrees, and desserts such as creme brulee or a citrus tart.
Impress attendees with a sophisticated event at sixth-floor The Gallery Terrace at The Gwen Hotel. Book the 1,456-square-foot space for as few as 70 people for a reception, or combine it with The Gallery Ballroom for up to 370. Enjoy views of The Magnificent Mile and stargazing under twinkling lights, with a pergola covering roughly 70 percent of the space. The Gwen's event specialists are on hand to help planners with floor plans and menu choices, ranging from small bites to three-course meals.
Keep up on what's new and trending in Chicago.