Check out some of our women- and minority-owned businesses that offer one-of-a-kind Chicago gifts, from yummy snacks that offer a taste of Chicago to locally made artisan pieces. Whether you need to purchase a gift for staff, board of directors, top exhibitors, or a special VIP, we've curated a list of only-in-Chicago gifts you just can't find anywhere else! 
Gift baskets and boxes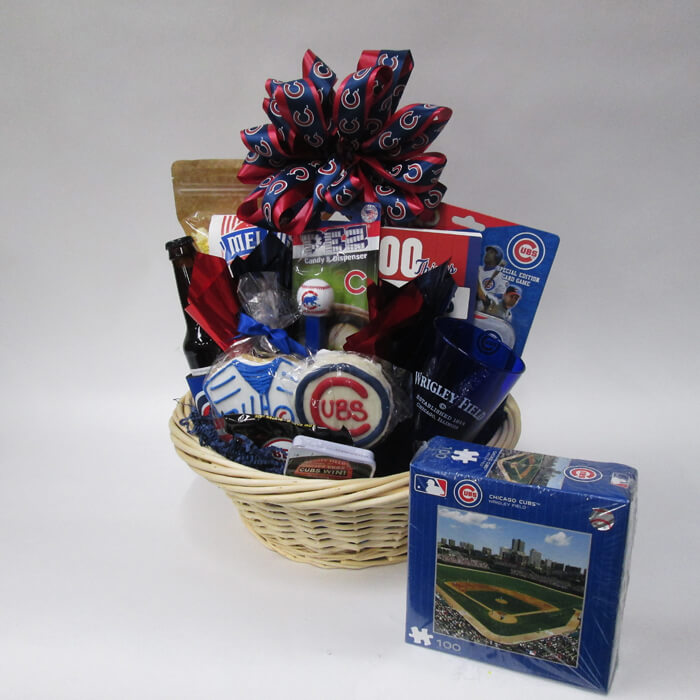 BasketWorks is a woman-owned company that shares its love of the city with Chicago-themed gift baskets. Filled with fun mementos, BasketWorks' gifts are designed to appeal to a broad range of interests. Sports baskets feature an assortment of team-branded items like mugs, cookies, pens, beer nuts, and playing cards celebrating your choice of the Chicago Bears, Blackhawks, Cubs, or White Sox. The Sweet Home Chicago basket assortment changes regularly, but can include famous sweet treats such as Wrigley gum, Berghoff root beer, and Long Grove Confectionery dipped pretzels. Personalize your gift basket with an imprinted ribbon or include items with your choice of corporate logo and colors. Each basket is built to order and can be customized at no additional cost.
Love Cork Screw was founded by Chrishon Lampley, who based the name of her company on her lifestyle blog and radio show. Love Cork Screw's vegan wines are made with carefully selected grapes from various vineyards, and feature fun names like We Go High and Touch the Sky. Love Cork Screw also offers scented candles, wine-scented body butter, and Your Guide to Tasteful Manners with Love Cork Screw, a cookbook filled with wine and food pairings. Assemble your own package of Love Cork Screw goodies or order a wine gift set.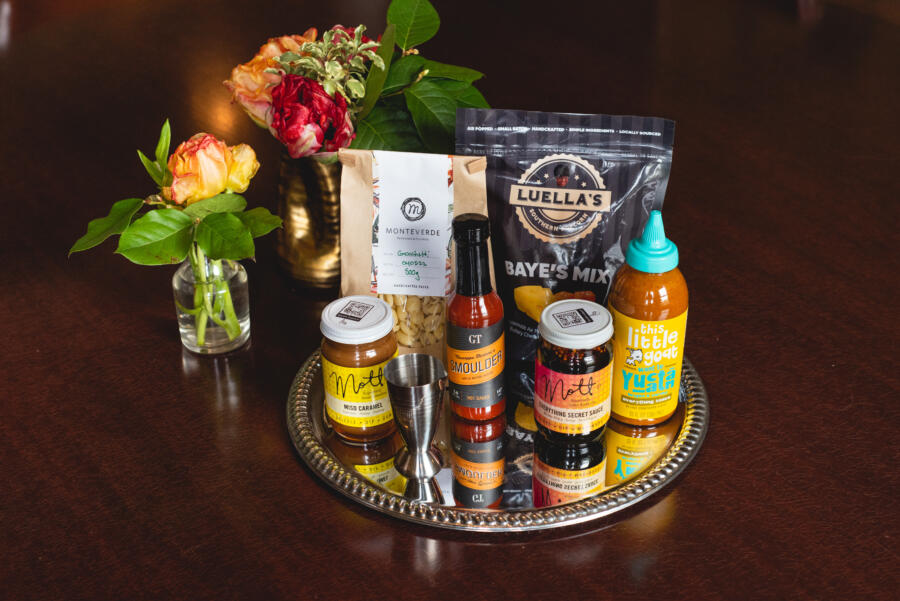 Here Here Market is a Chicago-based online marketplace featuring specialty products from local chefs and small-batch artisans. Co-founded by Disha Gulati and Nicholas Florek, Here Here Market is a woman, minority, and LGBTQ+ company with a mission to uplift a diverse community of culinary creators. Among the many gourmet gifts is The James Beard Award Deluxe basket, which includes goodies from a dream team of Chicago chefs. Contents could include This Little Goat's Chili Lime Chili Crunch, Monteverde's Gnocchetti, Luella's Baye's Mix Popcorn, and Think Jerky's Sriracha Honey Free-Range Turkey Jerky. Purchases directly support both acclaimed local chefs and up-and-coming culinary talent through a scholarship offered by the James Beard Foundation.
Packed with Purpose specializes in gifts that give back and help transform lives. Sourcing products from purpose-driven organizations, Packed with Purpose offers curated gifts that create meaningful social impact, from empowering women to supporting sustainability efforts. The Gift Concierge Team can help personalize gifts by branding products with your logo, adding a personal message, and co-branding gift boxes and cards with company logos. Choose from gift boxes such as the Celebrate & Elevate, which showcases Black, Latino/a, AAPI, LGBTQ+, and women-owned purveyors. It includes an assortment of flavorful chips, crackers, sea salt popcorn, decadent cookies, snack bars, and more. Each box includes an artful booklet that showcases the stories behind Packed with Purpose's partners and the important impact their gifts make.
Sweet treats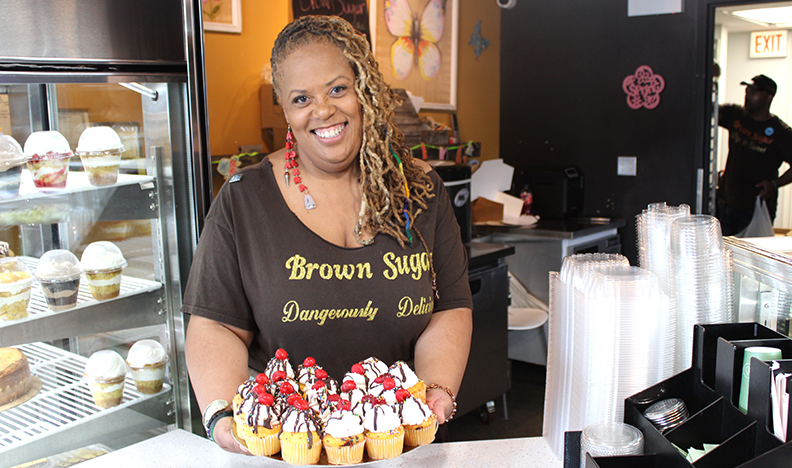 Brown Sugar Bakery has generated such a buzz for its confections that Vice President Kamala Harris stopped by the Grand Crossing shop to pick up cupcakes on her way back to the White House. James Beard Award-nominated baker Stephanie Hart is known for her sumptuous caramel layer cake and popular cupcakes with flavors like German chocolate and rainbow sherbet. Brown Sugar Bakery also produces a line of handcrafted chocolates. Order boxed cake slices, cupcakes, or gourmet chocolates as a sweet addition to your gift bags and a delicious reminder of Chicago for your attendees.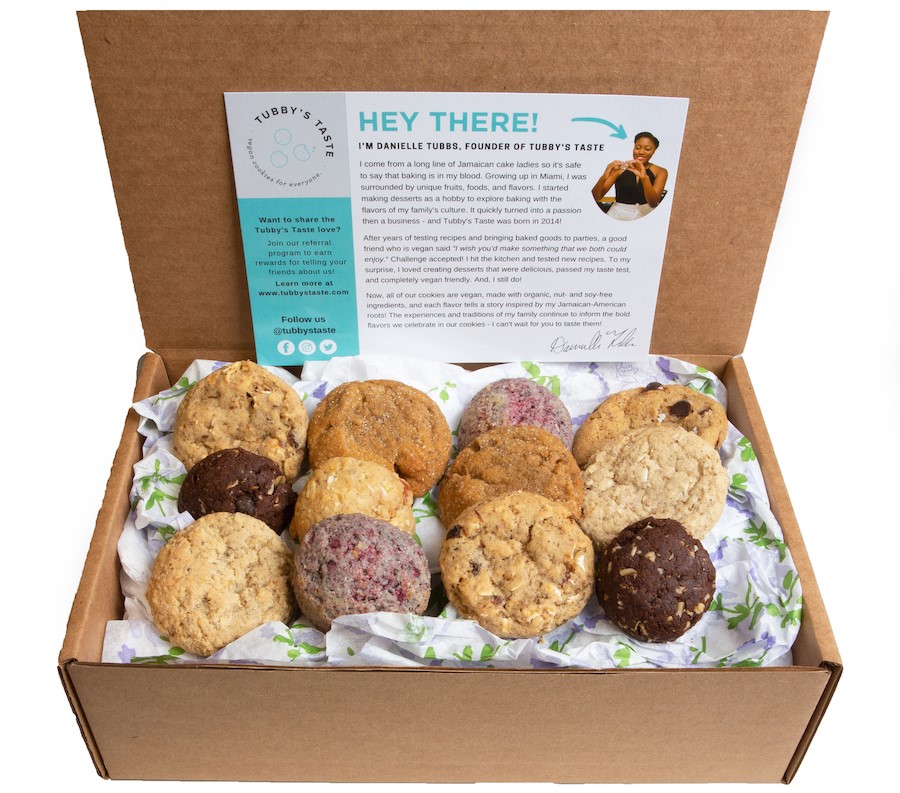 Tubby's Taste is a vegan cookie company inspired by founder Danielle "Tubby" Tubbs' Jamaican American roots. Tubbs is a naturally gifted baker, coming from a line of Jamaican cake ladies on one side of her family and African American foodies on the other. Some of her unique vegan cookie flavors include mango-coconut-lime, grapefruit-pineapple-hibiscus, and mocha-oat-chocolate chip. Treat team members to a box of one dozen assorted cookies or slip individually wrapped cookies into gift bags.
Minority woman-owned bakery Sugar Bliss offers made-from-scratch items like cupcakes, pastries,  cookies, French macarons, and frosting shots. Everything is made with all-natural, quality ingredients. Add sweet touches to your meeting by arranging for morning catering offering assorted muffins, cinnamon rolls, and fruit bowls. Craving more? Add Rice Krispies Treats or brownies to the order. Coffee, assorted teas, orange juice, and hot chocolate complement the sweets. Surprise attendees with a takeaway gift of a logo-decorated cupcake or a gift box containing six or 12 cake pops.
Artisan pieces
Founded in 1997 by owner Eric Williams, The Silver Room in Hyde Park set a goal to create a global community through art and culture. The Silver Room is home to a carefully curated collection of jewelry, fashion, art, and music from both local and international designers. There's also a selection of books by Black authors, along with all-natural wellness products. No doubt you'll find something here that your giftees will love.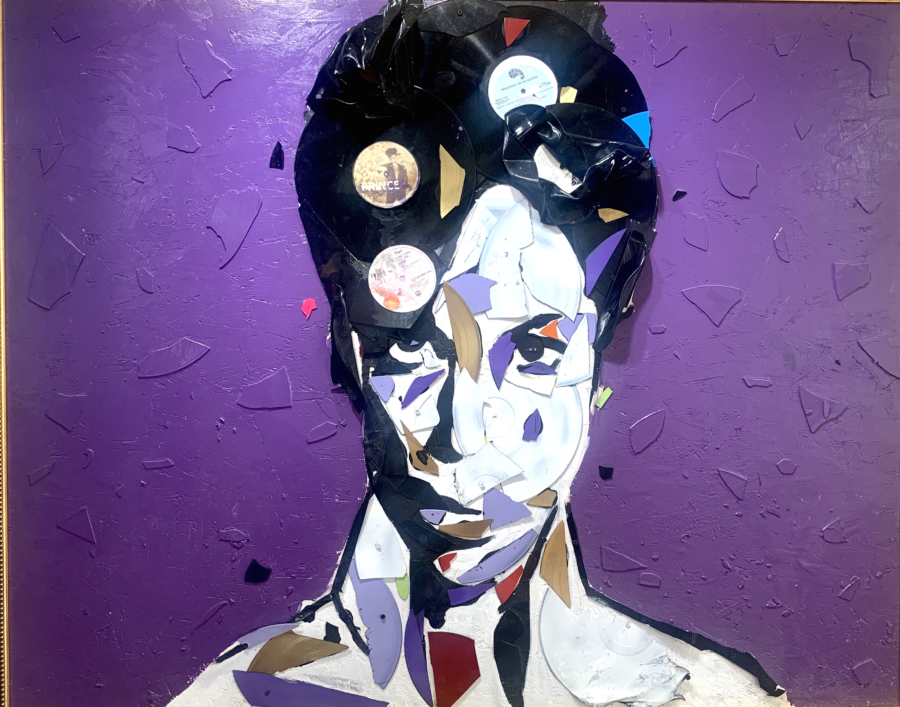 Gallery Guichard is located in the Bronzeville Artist Lofts in the Bronzeville neighborhood, home of one of the largest African American art districts in the country. The gallery represents multicultural emerging and mid-career artists, both local and global, who specialize in the African Diaspora. Stop by Gallery Guichard to check out the rotating collection of art on display, or go online to shop the latest artists' works. You're certain to find a unique piece that would make a perfect gift for the ultimate VIP.
Make a connection
As part of our Equity, Diversity, and Inclusion (EDI) program, Choose Chicago can introduce you to local Women and Minority Business Enterprises (W/MBE) for Chicago-themed gifts, private events, corporate social responsibility opportunities, dining options, and more. Contact Roz Stuttley, Director of Equity, Diversity, and Inclusion, at rstuttley@choosechicago.com for more information.