No matter where your attendees are traveling from, Chicago's public transportation system makes McCormick Place uniquely accessible and easy to navigate.
Get to McCormick Place by train
The high-speed Metra commuter rail train connects outlying suburbs to downtown Chicago. The Metra Electric District line provides a 7-minute direct route to McCormick Place from downtown Chicago's Millennium Station. The Metra station is located on Level 2.5 of the Grand Concourse in McCormick Place South. Find tickets and schedules.
Get to McCormick Place by 'L' train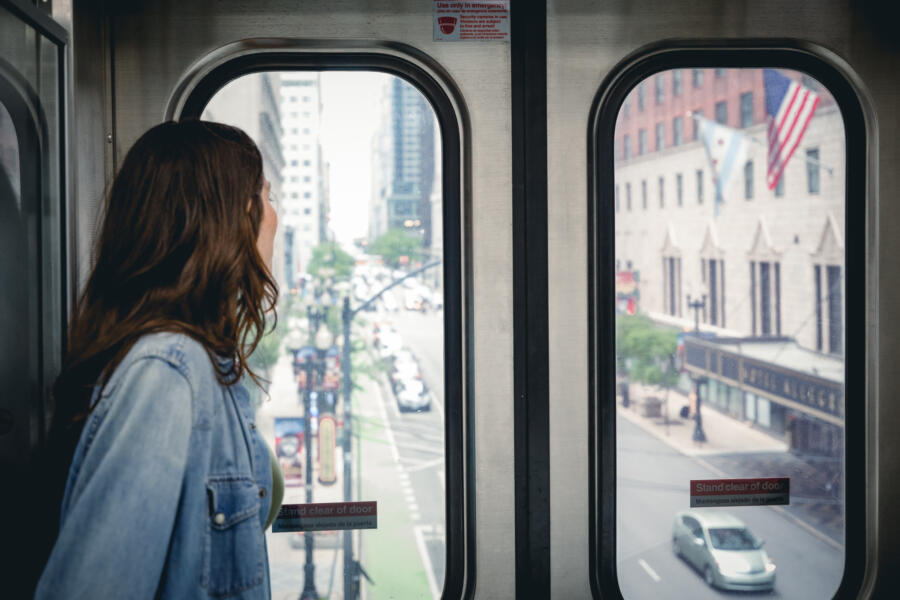 The nation's second-largest public transportation system, the Chicago Transit Authority (CTA) operates Chicago's eight 'L' train lines. The Cermak-McCormick Place Green Line Station is just a 7-minute walk from McCormick Place West. Check out Green Line routes and schedules.
Get to McCormick Place by bus
Convenient CTA busses travel throughout the city, with more than 100 different routes. The following bus routes all serve McCormick Place:
#1 Bronzeville/Union Station (during weekday morning and evening rush hours only)
#3 King Drive
#4 Cottage Grove
#21 Cermak
Find CTA bus schedules and routes.
Plan your trip to McCormick Place
The Regional Transportation Authority (RTA) serves the Chicagoland region and provides a variety of direct routes to McCormick Place. The RTA trip planner makes it easy to use CTA, Metra, and Pace buses and trains with real-time next bus and next train travel information. Access the latest transit information and the RTA trip planner to find the best route to McCormick.
Taxis and rideshare
You can get to McCormick Place via taxi and rideshare from anywhere in the city. In addition to hailing taxis, you can e-Hail and e-Pay with CHICABS-approved apps ARRO and CURB. Credit cards are accepted in all taxis.
For on-demand ridesharing, download the free Lyft and/or Uber app. Simply enter your current location and destination, review fare options, and request your ride.
Learn more about getting around Chicago via train, bus, and more.