Chicago is known for its amazing architecture, with a bevy of stunning venues designed by legendary architects that include Frank Lloyd Wright and Daniel Burnham. Hold your next meeting or event in a historic space. Or plan a group tour so your attendees can learn about Chicago's fascinating architecture and the stories behind some of the city's most famous buildings.
Venues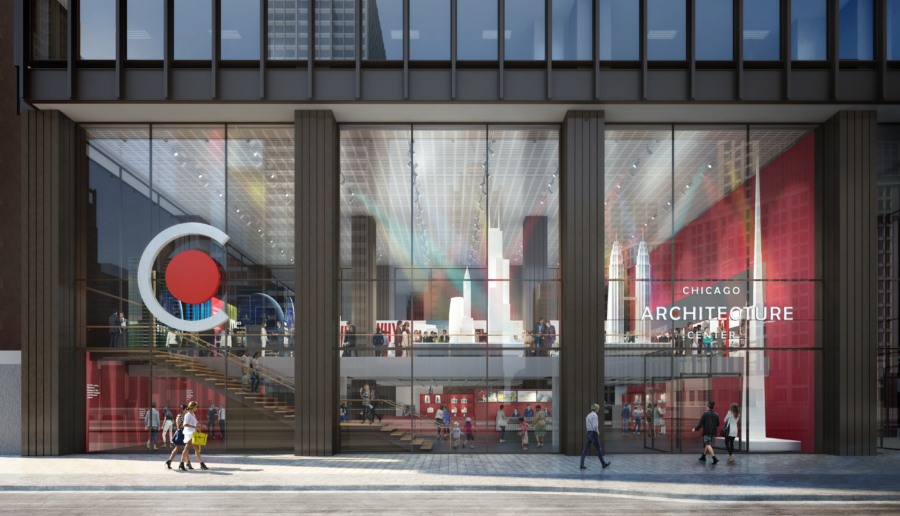 Showcase Chicago's architecture by hosting an event at the Chicago Architecture Center (CAC). The CAC Galleries accommodate 300 guests reception-style, and allow private access to 8,000 square feet of interactive galleries on two floors. Guests can see exhibits that include supersized models of famous skyscrapers, alongside jaw-dropping views of the Chicago River and nearby Wrigley Building. The CAC's two other spaces include the 140-seat Joan & Gary Gand Lecture Hall and the 36-seat Arcelormittal Design Studio, a perfect workspace for team building that was designed to encourage creative problem solving. The CAC also offers private group tours of everything from downtown skyscrapers to city neighborhoods via boat, on foot, or by bus.
The Old Post Office was the largest postal facility in the world when it opened in 1921. A grand $800 million renovation has transformed the landmark building to its former glory. Ornate private event spaces include the art deco-style, two-story Historic Lobby, featuring white marble walls and gold leaf ceilings. The Historic Lobby accommodates 800 guests for a banquet or 1,400 for a reception. The Post Office also features Meadow — Chicago's largest urban rooftop — a seasonal 3.5-acre green space with city and Chicago River views that can host a 245-person cocktail party. From Here On, a huge new food hall from local hospitality group 16" on Center, recently opened on the first floor of The Old Post Office. It's home to local Chicago eateries, a cocktail bar called Snorkelbox, and a sprawling patio overlooking the river.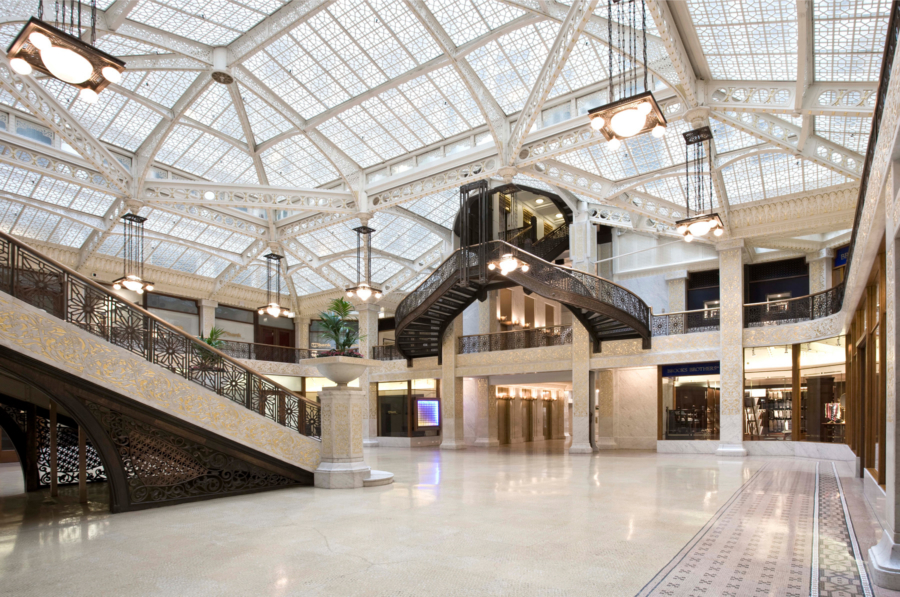 Listed on the National Register of Historic Places and designated a Chicago Landmark in 1972, The Rookery was designed by famed architectural partners Burnham and Root in 1888. It was constructed during a transitional period in architectural history, using both load-bearing masonry and a skeletal frame, which are distinguishing elements of the Chicago School of Architecture. Frank Lloyd Wright redesigned the striking two-story skylit lobby from 1905 – 1907, recasting it in his signature Prairie style with ornate ironwork and a conservatory-like ceiling, Wright's Rookery redesign is his only work in downtown Chicago. Hold a private event in the gorgeous Light Court, which can accommodate 400 people for a cocktail reception or 200 for a seated dinner. Thirty-minute guided group tours of The Rookery Light Court can be arranged with the Frank Lloyd Wright Trust Monday through Friday.
The Chicago Cultural Center opened in 1897 as the first permanent home of the Chicago Public Library and as the headquarters for the Grand Army of the Republic (GAR), the Civil War Union Army veterans' organization. In 1991, it was rededicated as the Chicago Cultural Center and became the nation's first free municipal cultural center, hosting free concerts and art exhibitions. Listed as a Chicago Landmark and on the National Register of Historic Places, the building was designed in the Classical Revival style, taking inspiration from the monumental structures of ancient Greece and Rome. Architectural spaces of note include the Washington Street Lobby, with mosaics of gold leaf and precious stones, and Preston Bradley Hall, featuring a luminous 38-foot-diameter Tiffany stained-glass dome that's the largest in the world. Private event spaces range from meeting rooms with Millennium Park views and a 300-seat theatre to the magnificent GAR Hall and Rotunda, which can accommodate 550 for a cocktail party of 250 guests for a seated dinner. Go behind the scenes of this historic landmark during a  free private Chicago Cultural Center Building Tour.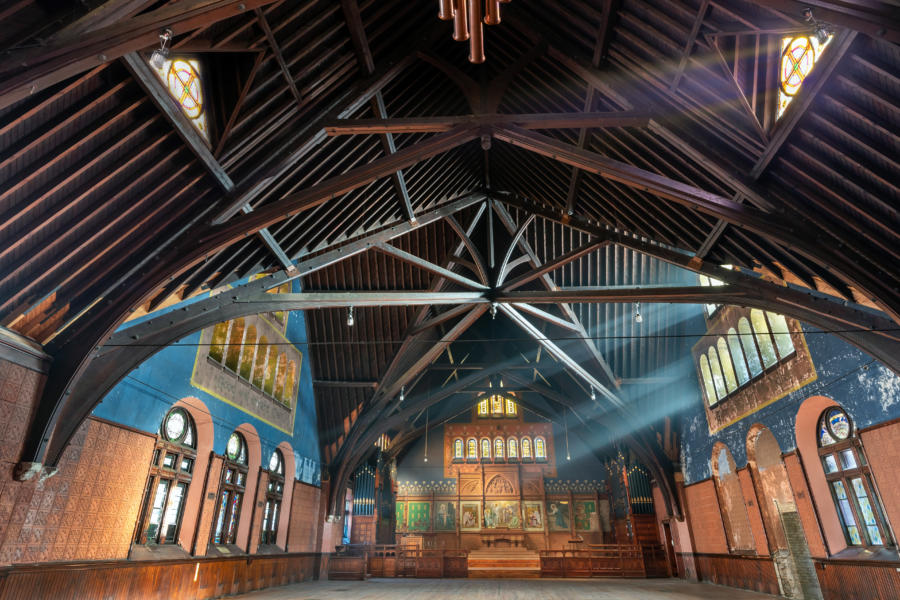 A landmark West Loop church has been transformed into Epiphany Center for the Arts, one of the city's largest cultural venues. Epiphany has maintained much of the historic church's original elements, including Venetian glass mosaics designed by Tiffany, decorative terra cotta tiles, and sweeping arched trusses. Its event spaces include a modern annex, an art gallery, a chef's showcase kitchen, and a stunning outdoor courtyard with a patio and terrace, The 42,000-square-foot space can host indoor and outdoor events for up to 2,000 guests, or 850 for seated banquets.
The Exchange is made up of stunning spaces within one of Chicago's architectural treasures — the Daniel Burnham-designed Railway Exchange. Also known as the Santa Fe Building, the 17-story, white terra cotta office tower is wrapped around a central light well, with a glass atrium capping a grand two-story lobby. Unique spaces include the Japanese-style Listening Room, a 50-seat restaurant serving New American fare by James Beard Award-nominated chef Brian Huston. Besides the Listening Room, private events can be held in the elegant Atrium (with a marble staircase and capacity of 250), Theo's, a clubby bar that can accommodate 50, and the Private Dining Room that seats 20.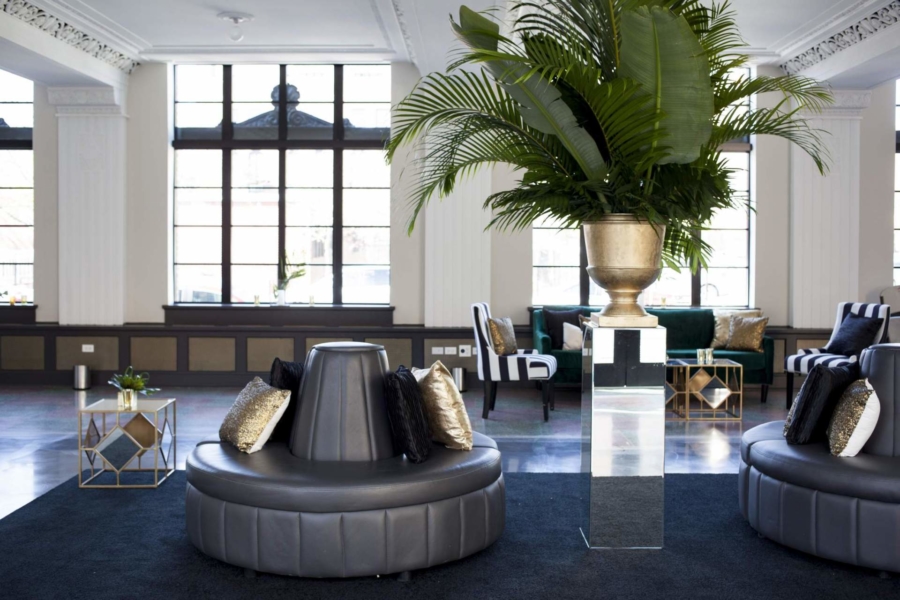 Revel Motor Row is a former Chicago Motor Row District landmark that's been transformed by The Revel Group into a stunning private event space. Founded in the early 1900s, Motor Row got its name from the car companies like Ford and Packard that built some of their first-ever auto showrooms there. Initially the headquarters of the Illinois Automobile Club, in later years the Revel Motor Row building also housed the Chicago Defender, a prominent African American newspaper. The Spanish Revival-style structure has retained much of its charm, including beautiful stained glass windows and woodwork. Revel Motor Row offers 50,000 square feet of event space, including a sprawling outdoor courtyard that links to a former Cadillac showroom. Revel Motor Row can accommodate 2,600 for a full venue reception.
Tours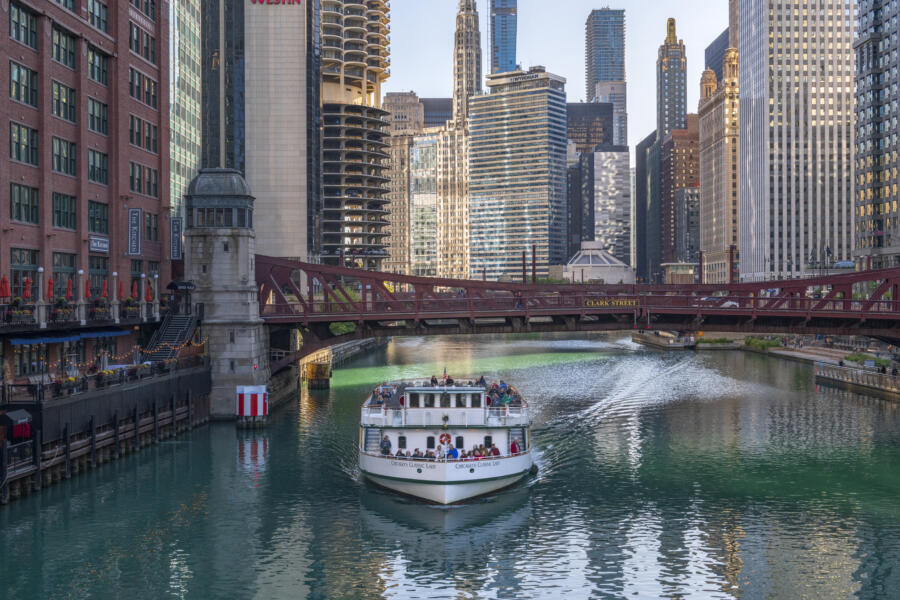 For groups of 10 or more, the CAC can arrange a tour on the Chicago Architecture Foundation Center River Cruise aboard Chicago's First Lady. Voted the number-one boat tour in the country by USA Today's 10Best Readers' Choice Awards, these world-renowned, 90-minute cruises are narrated by specially trained docents who share compelling stories behind more than 50 buildings along the Chicago River. The boat features open-air decks and full-service bars.
Chicago Detours takes an experiential approach to history and architecture, with passionate guides who go beyond the ordinary to explore stories and places that even the locals don't know about. Founded by former Rick Steves tour guide Amanda Scotese, Chicago Detours designs tours as fun, educational experiences. With five stars on both Yelp and Tripadvisor, it's one of the top-rated tour companies in Chicago. Book a custom-designed walking or boat tour, or arrange for a coach equipped with a step-on guide and screens for showcasing historic images.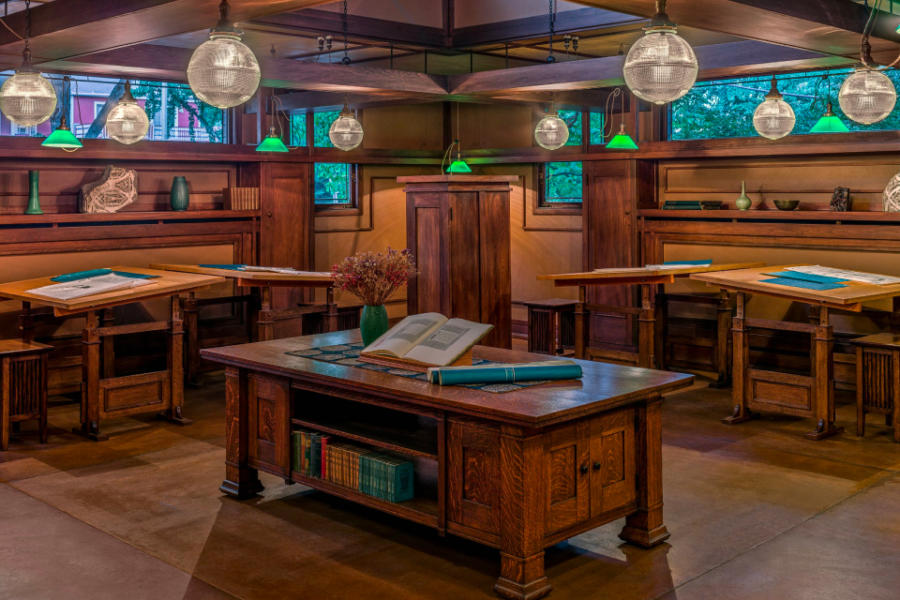 Chicago is a treasure trove of Frank Lloyd Wright buildings, with nearby Oak Park holding the largest collection of Wright-designed structures in the world, including his home and studio. Two local Wright buildings — the Frederick C. Robie House in Hyde Park and Oak Park's Unity Temple — are UNESCO World Heritage Sites, a global distinction given to locations with significant cultural and historic value. The Frank Lloyd Wright Trust can create a customized tour for groups of 10 or more featuring Wright's most famous Chicago-area sites.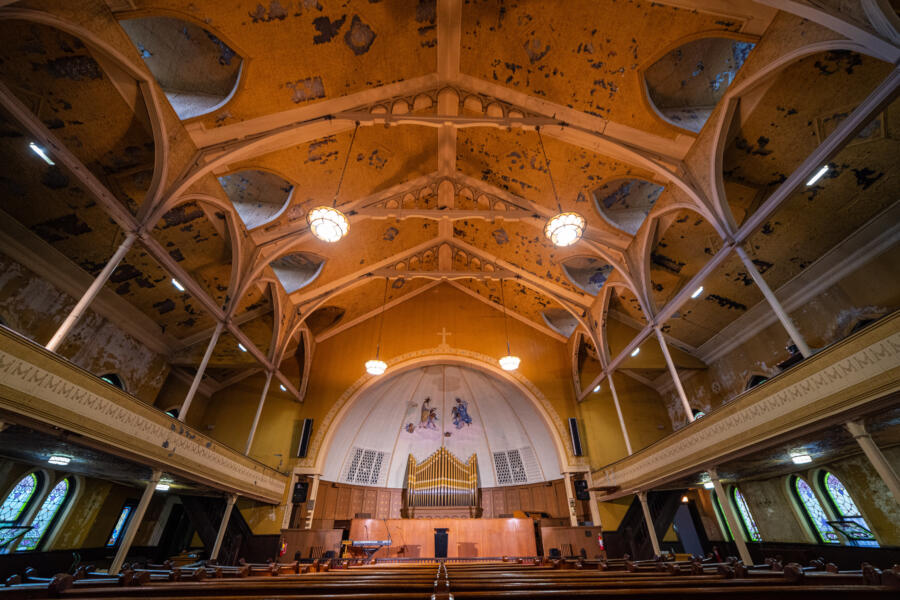 Hundreds of architectural treasures and hidden gems open their doors for self-guided tours during Open House Chicago, a free public festival hosted by the Chicago Architecture Center from Oct. 15 – 16. Get a peek inside structures located in diverse neighborhoods across the city — many of which are rarely open to the public — ranging from soaring skyscrapers to repurposed mansions. No tickets or registration are required, so you can build your group's own itinerary.
Learn more about Chicago architecture tours and attractions.