Wintrust Arena is a multi-purpose venue for concerts, sporting events, general session hall for business meetings, conventions, and other major special events. With 10,000 seats and 22 state-of-the-art suites, the Wintrust Arena can accommodate a myriad of events.
Featuring a first-class NCAA basketball court that is the home court for DePaul University Men's and Women's basketball teams. The arena also serves as the home for the WNBA's, Chicago Sky.
Located on the McCormick Place campus, Wintrust Arena is connected via skybridges to McCormick Place, the Marriott Marquis Chicago, and the Hyatt Regency McCormick Place.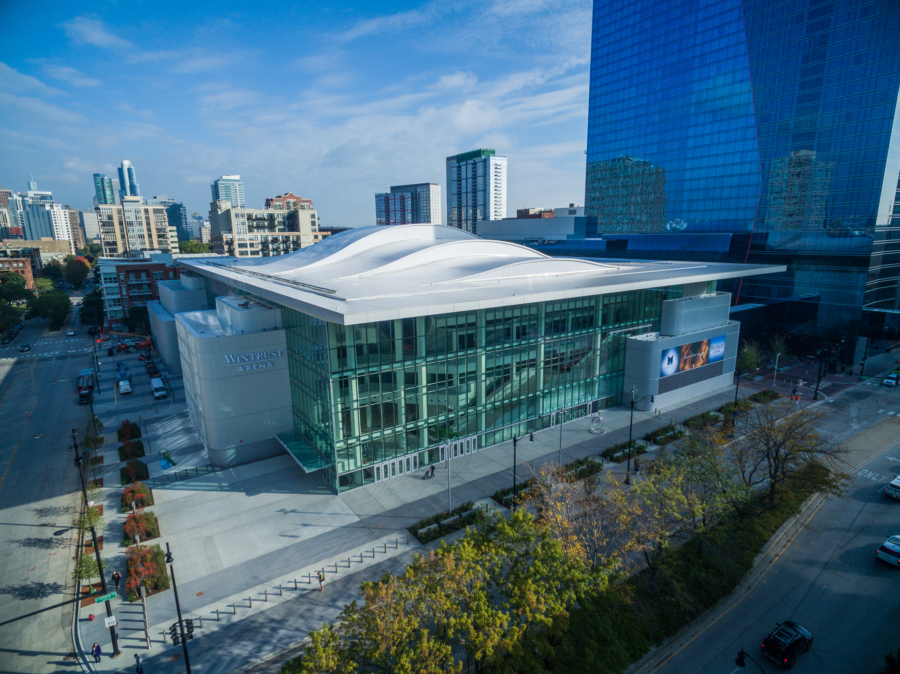 The arena features state-of-the-art technology, HD video scoreboards and LED boards, green rooms/media rooms, and 22 luxury suites that include catering, private bar options, and dedicated restrooms.