McCormick Place is the largest convention center in North America, attracting close to three million event-goers every year. Luckily, convention attendees looking for fun after their meetings will find McCormick Square hopping with restaurants and nightlife, including a well-established brewery circuit.
Here are some of the neighboring favorites.
McCormick Square
Sixes & Eights Asian
Dine on Southeast Asian-inspired street food at this quick-service spot. The menu is inspired by the international food offered at the 1893 World's Fair. Hyatt Regency McCormick Place, 2233 S. Martin Luther King Jr. Drive
Fat Pour
This local brewpub is known for their 22-ounce pours and wide-ranging pub grub menu. The casual space features a 200-plus beer list and lots of TVs if you're looking to catch a game. 2206 S. Indiana Ave.
VU Rooftop
With stunning views of the city and lake, VU Rooftop offers a full menu of signature cocktails and shareable food. 133 E. Cermak Rd.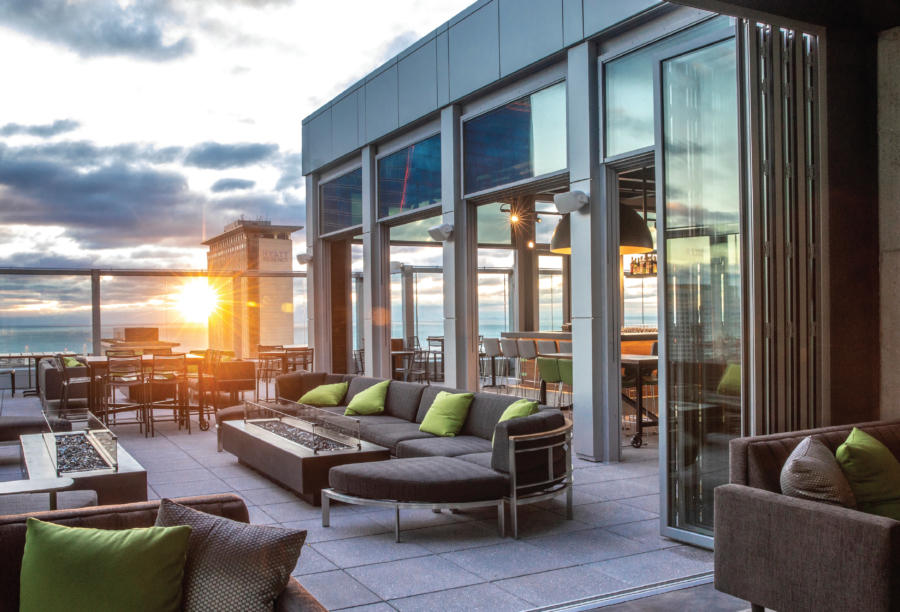 Il Culaccino
This upscale casual restaurant offers traditional Italian cuisine, a vast wine list, outdoor patio, and friendly service. It's just steps away from the Wintrust Arena and a short walk from McCormick Place. 2134 S. Indiana Ave.
Showroom Food Hall
Can't decide what to eat? This food hall offers plenty of options all under one roof, including pizza, salad, soup, pastries, and more. 2121 S. Prairie Ave.
Woven and Bound
Take advantage of Woven and Bound's splendid Chef's Table experience or simply enjoy an American Brasserie meal inspired by local Chicago favorites. Marriott Marquis, 2121 S. Prairie Avenue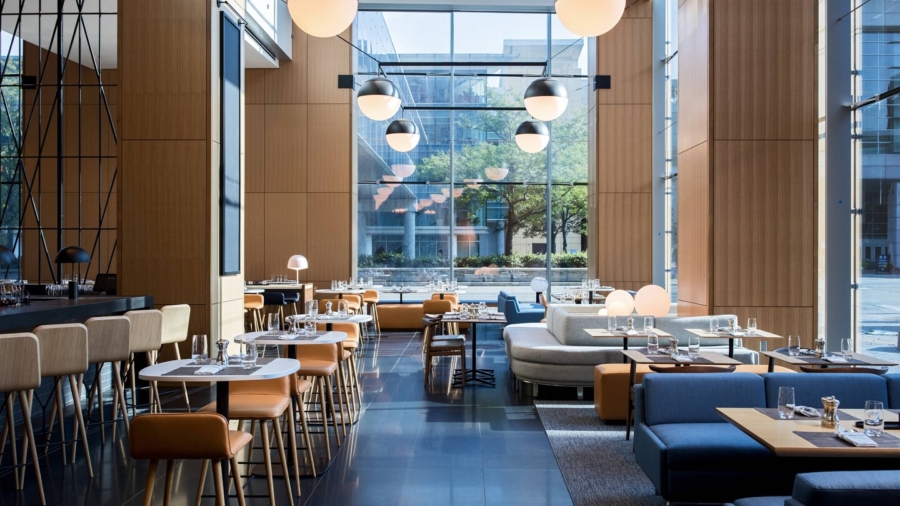 Chicago Oyster House
A local seafood spot, Chicago Oyster House has ample fish and oysters along with semi-private and private dining spaces for up to 70 guests. 1933 S. Indiana Ave.
Third Star 
Inspired by the World's Columbian Exposition in Chicago, Third Star serves up an array of international cuisines in a chic but casual environment. Hyatt Regency McCormick Place, 2233 S. Martin Luther King Jr. Drive
Pizano's Pizza and Pasta
What's a trip to Chicago without some deep-dish pizza? A local favorite, Pizano's serves up deep-dish and thin-crust pizza along with a wide variety of pastas. The South Loop Pizano's location is within walking distance from McCormick Place and features private dining facilities for up to 50 guests. 2106 S. Indiana Ave.
South Loop
Reggie's
This eclectic live music restaurant and venue has three private spaces, including a rooftop deck that can accommodate up to 100 people. 2105-9 S. State St.
Armand's Victory Tap
This Chicago pizza institution has been serving up thin-crust pizza and Italian fare since 1956. The pizzeria is open until 10pm on weeknights and 12am on weekends. 1416 S. Michigan Ave.
Chicago Firehouse Restaurant
This 112-year-old building was once an old Chicago Firehouse. Now it's a city landmark and home to a restaurant serving up delicious steaks with a side of historic charm. The Steakhouse has private rooms as well as a patio space that can accommodate gathering from 20 to 225 people. 1401 S. Michigan Ave. 
Kroll's South Loop
Open for 70 years, this classic neighborhood bar and grill has extensive food and beer menus. Their semi-private room can accommodate up to 150 guests. 1736 S. Michigan Ave. 
Giordano's
Hundreds of critics have ranked Giordano's as the city's best deep dish pizza. But why take their word when you can try it for yourself? Giordano's in the South Loop can take reservations for parties up to 30 people. 1340 S. Michigan Ave.
Chinatown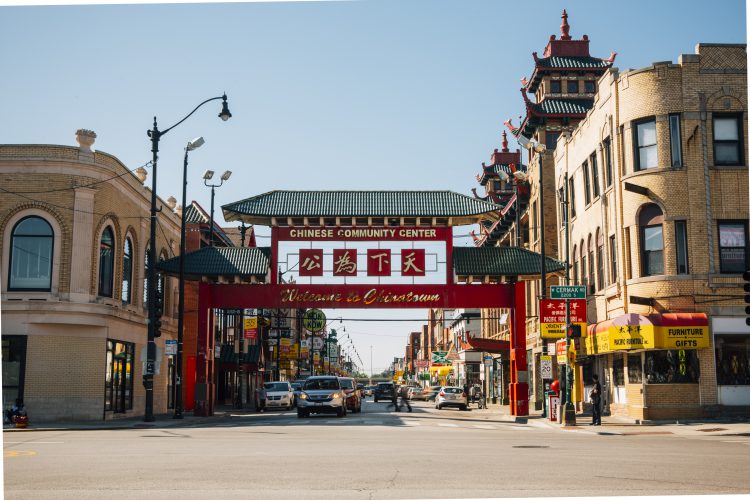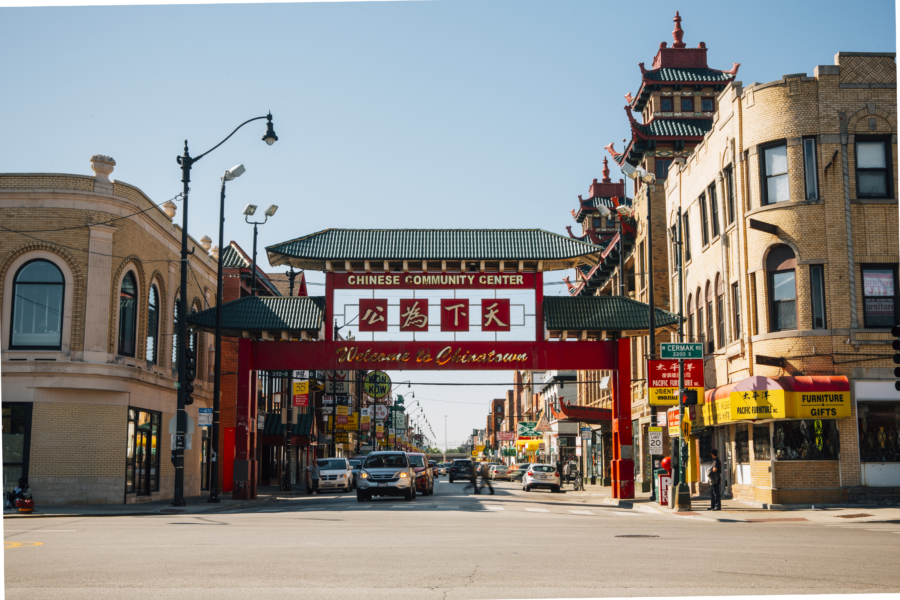 MingHin
A Michelin Bib Gourmand recipient, this authentic Chinese cuisine spot is a hot favorite across the city, including with celebrity chefs like Bill Kim. MingHin has private dining services for parties from 6-200 people. 2168 S. Archer Ave. 
Hing Kee Restaurant
Enjoy bowls of hand-drawn noodle soup and Chicago's best xiaolongbao (soup dumplings) at this local favorite. Hing Kee Restaurant has an extensive menu covering Chinese, Japanese, Thai, and Vietnamese cuisine, offering something for everyone. Their private room can hold up to 100 people. 2140 S. Archer Ave. 
Dolo Restaurant and Bar
Known for its modern interpretation of Chinese cuisine and dim sum, Dolo Restaurant and Bar is known for Chinese comfort food and affordable pricing. Great for group dining, they have free WiFi and private dining rooms. 2222 S. Archer Ave. 
Phoenix
This no-frills dim sum and Chinese restaurant is great for large groups, especially for a casual lunch option. 2131 S. Archer Ave. 
Bridgeport
Franco's Ristorante
Located in the neighboring Bridgeport area, Franco's is a quaint bistro that serves traditional Italian pastas and meat entrees. While the restaurant does not have a private dining area, it can be a great mid-day getaway for meeting attendees looking to explore a little further outside of McCormick Square. 300 W. 31st St.
The Duck Inn
Housed in a Prohibition-era tavern, The Duck Inn is a gastropub and dining room serving creative duck dishes and American bites. The Duck Inn accommodates parties of 6 to 100 people. Private parties can be held at the bar, the main dining room, the patio, or the backyard. 2701 S Eleanor St. 
Bronzeville
Pearl's Place Restaurant
Indulge in soul food classics in an elegant setting at this local favorite. A Bronzeville staple for more than 30 years, Pearl's Place is beloved for their Southern-inspired specialties like their famous shrimp and cheesy grits. Their spacious dining room can be rented out for groups of various sizes. 301 S. Michigan Ave.
Yassa African Restaurant
Try authentic Senegalese cuisine at Yassa African Restaurant. Dig in to generously sized dishes showcasing traditional flavors of Senegal, like the Yassa chicken, which is marinated overnight in secret spices then grilled to perfection. 3511 South King Drive