From architecture tours to provocative art shows, the Chicago Cultural Center is a creative epicenter, with no-cost art exhibits, concerts, guided tours, and more. Here are just a few of the free must-sees and dos at the Chicago Cultural Center.
Take a guided tour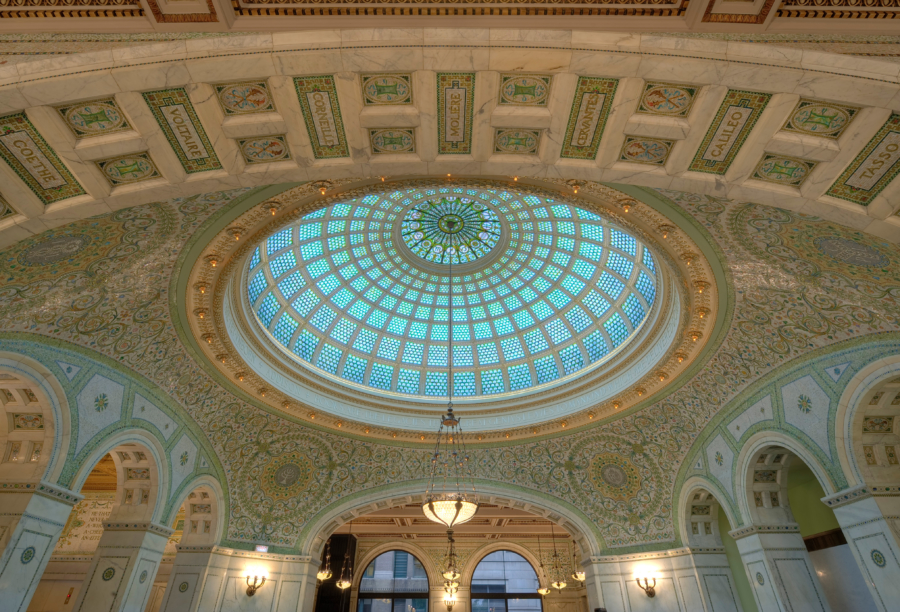 Experience the magnificent architectural features of this historic building during a free Chicago Cultural Center tour. These tours take you beneath the world's largest Tiffany stained-glass dome, past colorful mosaics, and through rooms featuring intricate detailing such as marble arches, crown molding, and coffered ceilings. Tour group sizes are limited, so be sure to arrive early.
You can also hop on a one-hour walking tour of the Loop neighborhood. The year-round InstaGreeter tours, led by friendly locals, meet in the Cultural Center lobby before taking off to explore the surrounding downtown.
Check out art exhibits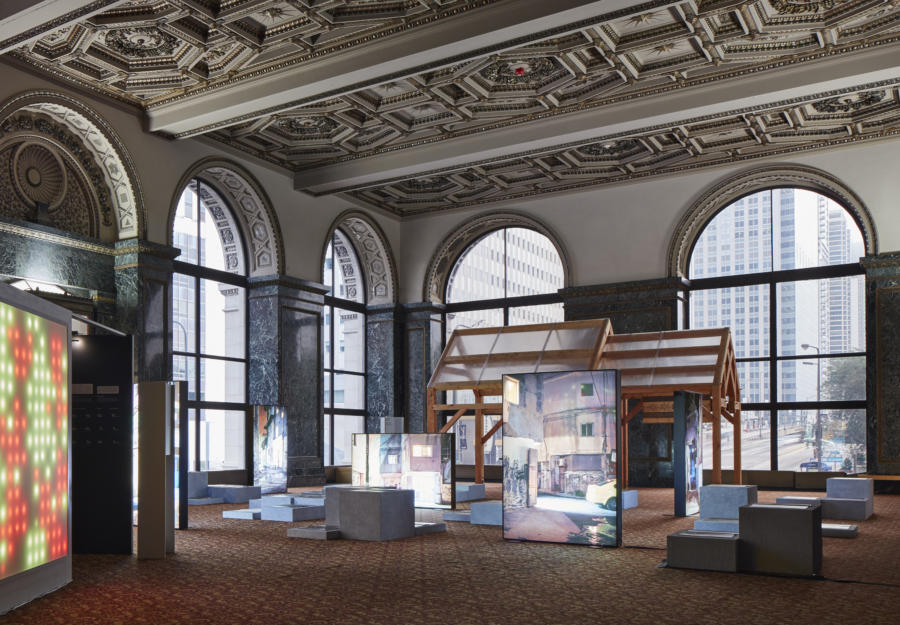 The Chicago Cultural Center is home to free rotating art exhibits located in galleries throughout the building. These displays feature a wide range of art forms, from photography to video to abstract sculptures, by both local and national artists. Learn more about upcoming Chicago Cultural Center exhibitions.
Catch cool events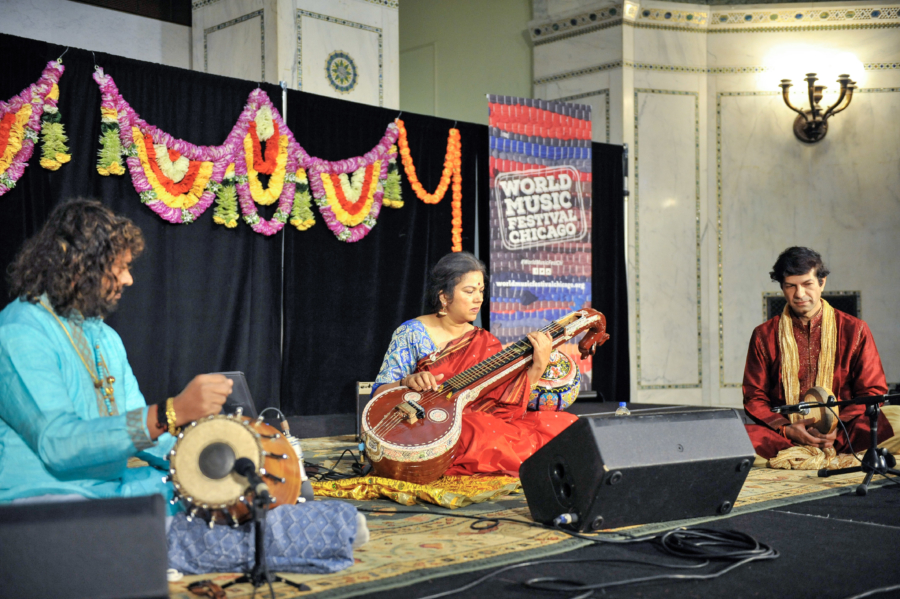 The Chicago Cultural Center makes a stunning backdrop for a variety of cool events throughout the year. Delve into the future of city planning at the biannual Chicago Architecture Biennial, hear musicians from around the globe at World Music Festival, and so much more.
Try something new at Learning Lab
This interactive studio offers experiences that engage all five senses through interactive art installations designed for visitors of all abilities. Explore the Sound Dome, Magnetic Wall, Learning Light, and more. Check the schedule for free Meet an Artist events, where local artisans demo their craft.
Explore an art marketplace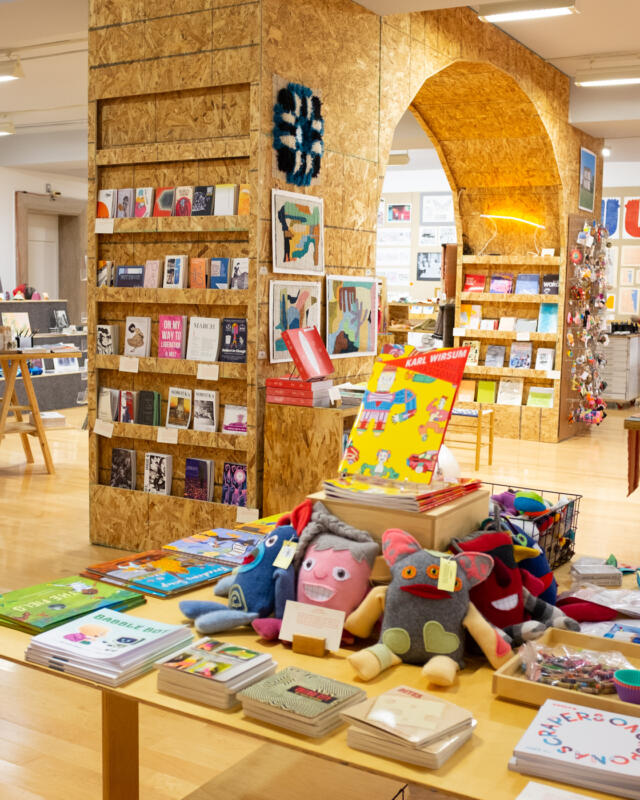 Located within the Cultural Center, Buddy is a free-to-explore curated marketplace featuring goods from local makers and artists. You'll find a rotating array of jewelry, stationery, art objects, toys and games, clothes, and more — perfect for just browsing or bringing home a unique Chicago souvenir.
Explore the city's underground
Deep beneath the city is an extensive pedestrian walkway system, which connects more than 50 buildings across 40 Chicago city blocks. Explore the Pedway from the access point in the Chicago Cultural Center's Randolph Street lobby.
Looking for even more fun things to do? See the ever-changing Chicago Cultural Center events calendar.
The Chicago Cultural Center is located at 78 E. Washington St.