You'll feel just like one of the locals as you wander beyond downtown Chicago to discover little-known gems steeped in history and artistry. Best of all, these unique neighborhood spots are absolutely free.
1. Graceland Cemetery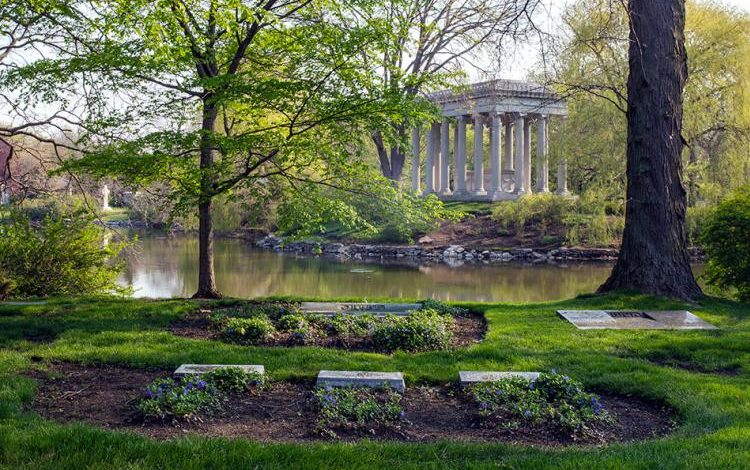 Established in 1860, Graceland Cemetery in Uptown is a fascinating window into the city's storied past. Some of the biggest names in Chicago history are buried here, including retailer Marshall Field, hotelier Potter Palmer, heavyweight champion Jack Johnson, America's first undercover agent Allan Pinkerton, and architects Daniel Burnham, William LeBaron Jenney, and John Root. Take a free self-guided audio tour of this beautiful park-like space, dotted with amazing statues, elaborate tombs, and a historic stone chapel. Graceland Cemetery is also certified as an arboretum, with over 2,000 trees cultivated on the grounds. Grab a Tree Tour map from the cemetery office and check out this shady oasis. 4001 N. Clark St.
Cool places nearby: Green Mill Cocktail Lounge, Montrose Avenue Beach and Montrose Beach Dunes, the Riviera Theater, and Aragon Ballroom.
2. Bridgeport Art Center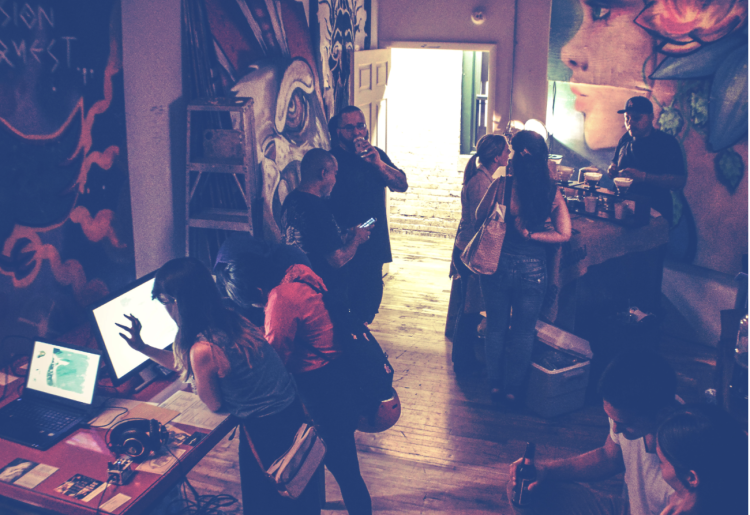 Located in a Bridgeport building that exudes urban cool, the Bridgeport Art Center is a creative home for local artists and designers working in various media. Stroll through the outdoor sculpture garden and three curated art galleries, and don't miss the Fashion Design Center, Chicago Ceramic Center, and Skyline Loft. Sneak a peek at some of the artists' studios during free 3rd Fridays, held from 7 – 10 p.m. each month. Painters, sculptors, photographers, ceramicists, and fashion designers welcome visitors into their studios to see their latest work. 1200 W. 35th St.
Cool places nearby: Guaranteed Rate Field, home of the Chicago White Sox, The Duck Inn, Maria's Packaged Goods & Community Bar, the Zhou B Art Center, and the Chicago Maritime Museum.
3. Maxwell Street Market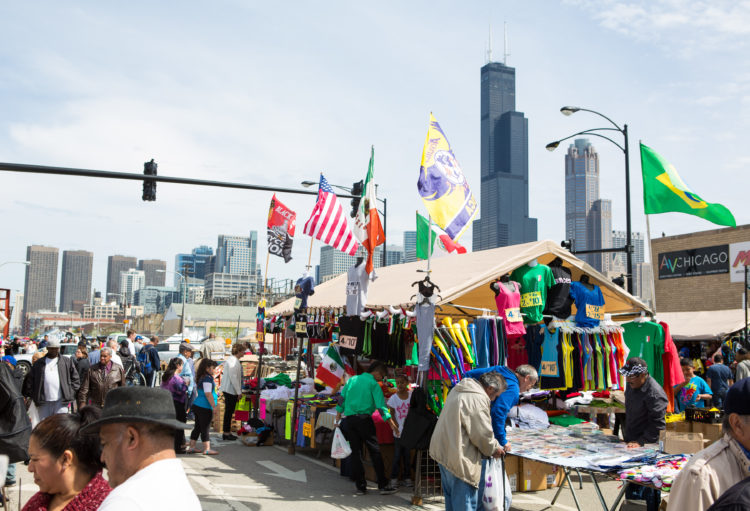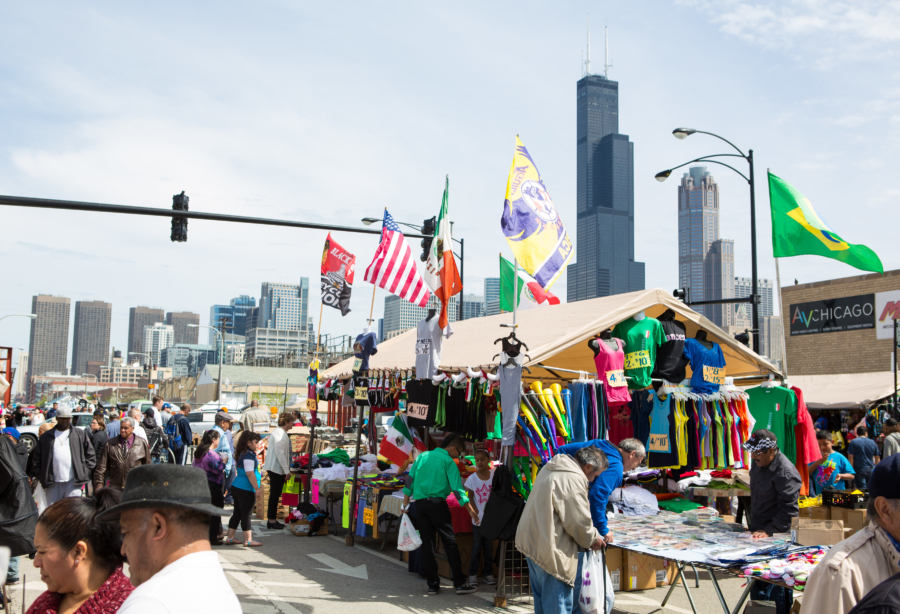 This free market is a Chicago tradition, held every Sunday from 7 a.m. – 3 p.m. year round. Everything from fresh produce to clothing and handmade jewelry are for sale at vendor booths that line Desplaines Street in Little Italy/University Village. Bargains by the bagful aren't the only thing you'll find here; the market is also famed for its authentic Mexican and Latin street food, served hot off the grill. There's also music and dance, with live bands playing everything from mariachi to blues and rock. 800 S. Desplaines St.
Cool places nearby: Jane Addams Hull House Museum, Taylor Street Italian restaurants and delis, Shrine of Our Lady of Pompeii, Notre Dame de Chicago Church, and Arrigo Park.
4. Old Town School of Folk Music
With famed former students like Steve Goodman, Bonnie Koloc, and the Byrds' Roger McGuinn, you know a visit to the Old Town School of Folk Music is going to be something special. Bring your own instrument or sing along during a free music jam at this legendary school and performance venue. Old Town School of Folk Music also offers classes and ticketed special events. 4544 N. Lincoln Ave.
Cool places nearby: Merz Apothecary, Gene's Sausage Shop & Delicatessen, The House Theatre of Chicago, and KOVAL Distillery.
5. Garden of the Phoenix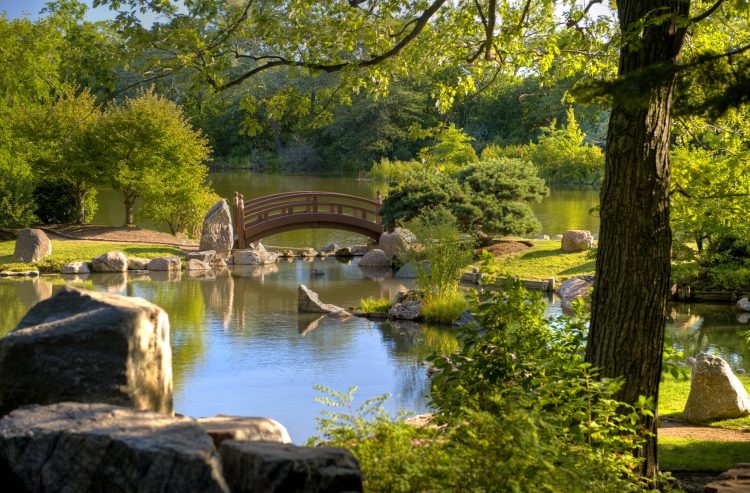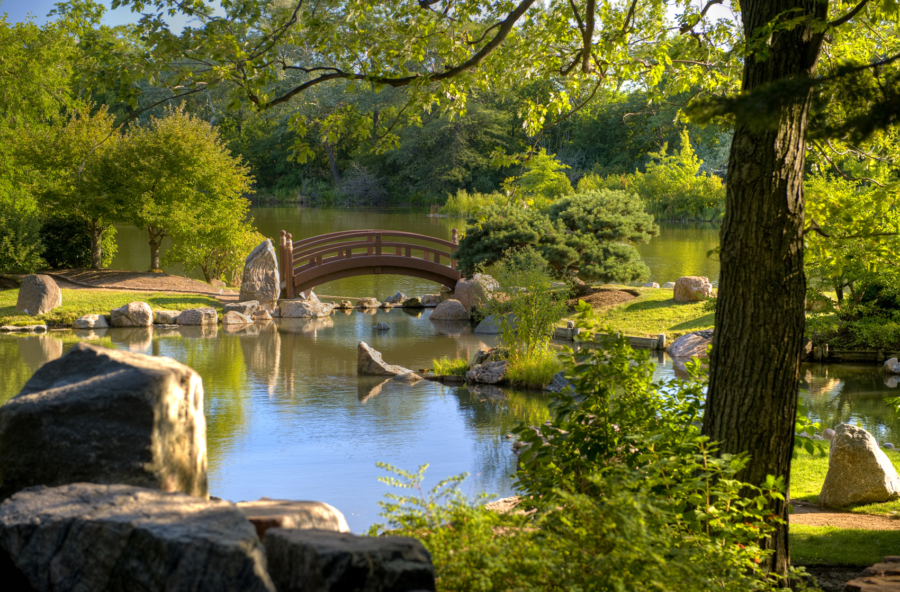 The Japanese government built the Ho-o-den (Phoenix Temple) as its pavilion for the 1893 World's Fair on the Wooded Island in Jackson Park in the Hyde Park neighborhood. While the pavilion is no longer there, you can still visit this important site where you'll find SKYLANDING — Yoko Ono's first permanent art installation in North America. Explore the haven of blossoming cherry trees in the spring and enjoy koi ponds, waterfalls, bridges, authentic Japanese horticulture with complete serenity. The garden, known both as Garden of the Phoenix and Osaka Garden, is a true hidden gem, and well worth a visit.  S. Cornel Dr.
Cool places nearby: The Museum of Science & Industry, Frederick C. Robie House, DuSable Black History Museum and Education Center, and University of Chicago campus, including The Institute for the Study of Ancient Cultures and Smart Museum of Art.