Chicago has a flavor of its own — blending its different neighborhoods, people and cultures. Chicago restaurants have followed suit, mixing together a wide array of cuisines to create some one-of-a kind global fare. The city's chefs have found flavors know no borders, so it's time to start expecting the unexpected on the Chicago dining scene.
Try some fascinating flavor combinations at Chicago's international fusion restaurants.
Vermilion: Latin & Indian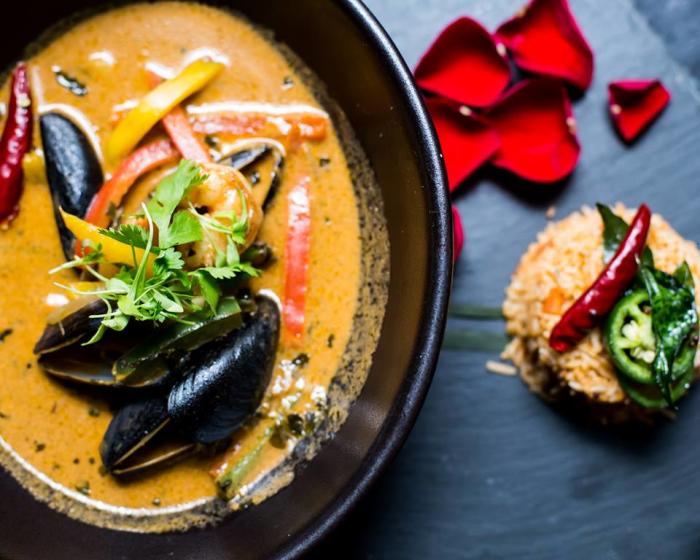 Vermilion's Latin-Indian cuisine is spicing up fusion food. The combination of the two countries' fierce flavors doesn't disappoint. For the main course, the Tandoori skirt steak is the star of the show. Chef/owner Rohini Dey combines a Latin skirt steak with Indian flavors in this dish, which is far from traditional but also happens to be insanely delicious. A vegetarian option prepared with portabella is also available. Don't even think about missing dessert — the sticky toffee pudding and the caramelized bananas are to die to for. 10 W. Hubbard
Parachute: Korean & American
This modern mom-and-pop establishment is of the city's trendiest dining options. The restaurant may be small, but it's flavors certainly aren't. Diners can't get enough of the Korean/New American food at this Avondale eatery. The Baked Potato Bing Bread is one of Parachute's most popular dishes. The potato bread is studded with bacon, scallions and cheddar cheese and brushed with sesame oil before it's skillet fried and oven baked. The chewy and crispy creation is served with sour cream butter. 3500 N. Elston Ave.
Del Seoul: Korean & American
This fast-casual spot in Lincoln Park helped popularize Korean-inspired street food. Locals line up at Del Seoul for tacos stuffed with tempura fish, spicy barbecue pork, sesame-chili shrimp, grilled short rib, and more. Popular sides include creative dishes like kalbi poutine, kimchi-topped fries, and jumbo lollipop chicken wings drenched in a sweet soy glaze. You can also dine on Korean classics, like bibimbap, bento box dinners, and Seoul-style dumplings. 2568 N. Clark St.
Carnivale: South America, Spain & the Caribbean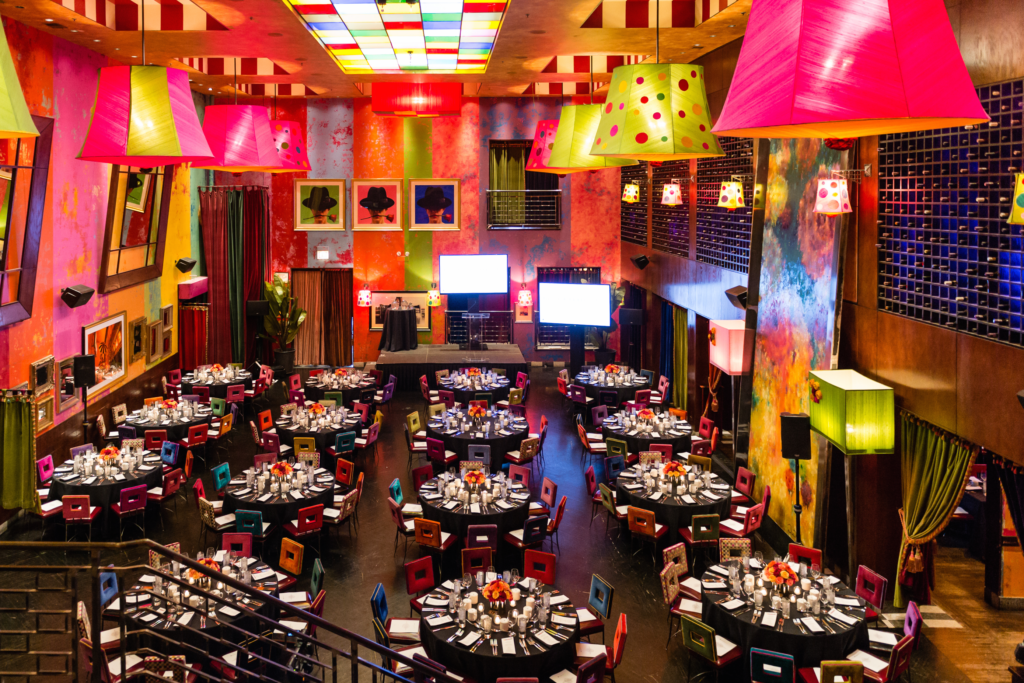 It's always a party at Carnivale. The lively Latin fusion eatery is as colorful inside as it is outside. Dishes pay homage to Latin traditions, while incorporating flavors from all over the world. Dine on yucca gnocchi, rum-cured salmon, steak with bone marrow butter, and housemade chimichurri, or choose from the extensive seafood bar. Come on a Friday night to see live dancers and aerialists in action. 702 W. Fulton St.
Table, Donkey And Stick: European
Table, Donkey and Stick fuses an array of European flavors, with dishes hailing from France, Italy, Switzerland, Austria, Germany, and Slovenia. The restaurant has a relaxed and rustic atmosphere that reflects the Alpine influences behind the menu. Sample the fresh charcuterie and bread that are prepared on site. For dessert, sip on the beloved hot cocoa, spiked with green chartreuse then sprinkled with tarragon powder and, of course, marshmallows. 2728 W. Armitage Ave.
Mott Street: East Asian
Grab a seat at the communal table at Mott Street and dig into mind-blowing Asian-inspired dishes. The funky and eclectic atmosphere matches the menu, which is inspired by night markets popular throughout Asia. Diners can try a melting pot of flavors, like kimchi and oaxaca empanadas or the panko-crusted beef tongue. Sit at the bar to order the famous Mott Burger, made with double chuck patties, sweet potato shoestrings, hoisin aioli, pickled jalapeños, dill pickles, miso butter, and American cheese. 1401 N. Ashland Ave.