Organizing an off-site meeting or after-hours corporate event? Skip the standard board room or reception hall and opt for one of these craft Chicago breweries, distilleries, or even a local winery. Attendees will get a taste of authentic local culture, trendsetting culinary experiences, and a laid-back vibe. Plus, many of these Chicago event venues offer additional activities that foster natural team building and networking, such as brewery tours, cocktail classes, tastings, and more.
Moody Tongue
A must for foodies, this sleek modern brewery in the South Loop serves up complex, unique beers such as shaved black truffle pilsner and bourbon barrel-aged chocolate barleywine. Their two spaces include a fine dining experience and a more casual tap room.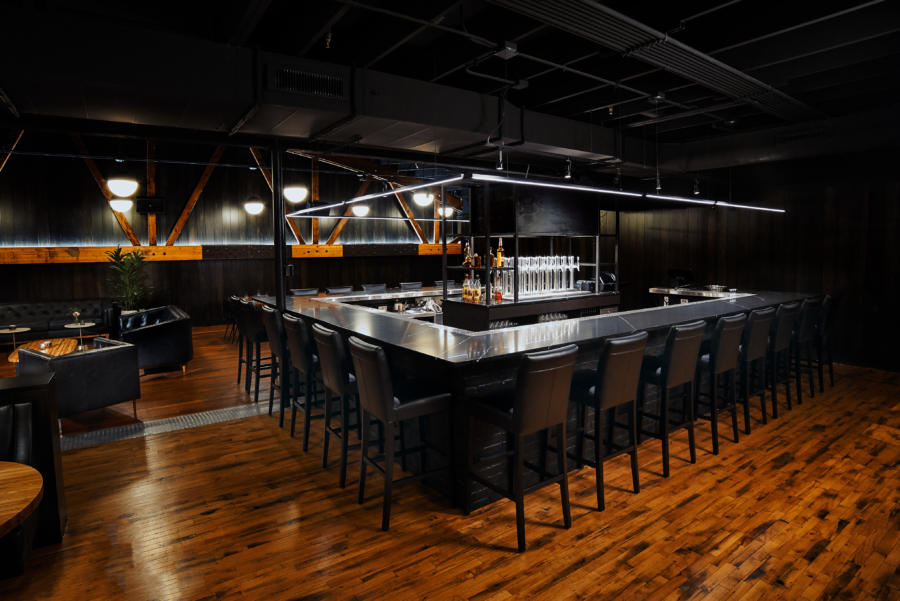 Extra perks: Guided beer tastings and private brewery tours available.
Contact: (312) 600-5111 or inquire about private events at Moody Tongue
Revolution Brewing
With big, bold flavors and dozens of beer styles, Revolution Brewing is the largest independently owned brewery in the state. Bring groups to the brewpub in Logan Square or rent a private space at the nearby production brewery.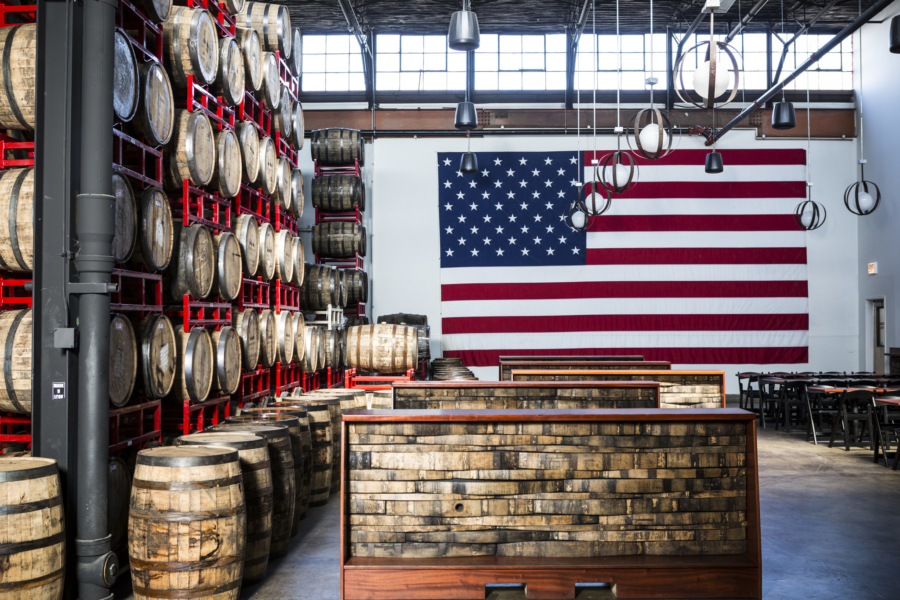 Event venues: Kedzie Tap Room (250 cocktail/180 seated) or Brewers Lounge at brewpub (130 cocktail/110 seated), 50 guests minimum. Set menus and packages available.
Extra perks: Private brewery tours are available.
Contact: (773) 588-2267 or request a quote.
Forbidden Root Restaurant & Brewery
A light, airy space with a rustic-chic aesthetic, this is Chicago's first restaurant and brewery specializing in botanic beers made from all-natural ingredients. Guests can sip on brews made with creative combinations of herbs, spices, flowers, fruits, and roots, including rose, chamomile, iris root, jasmine, thyme, toasted buckwheat, and more.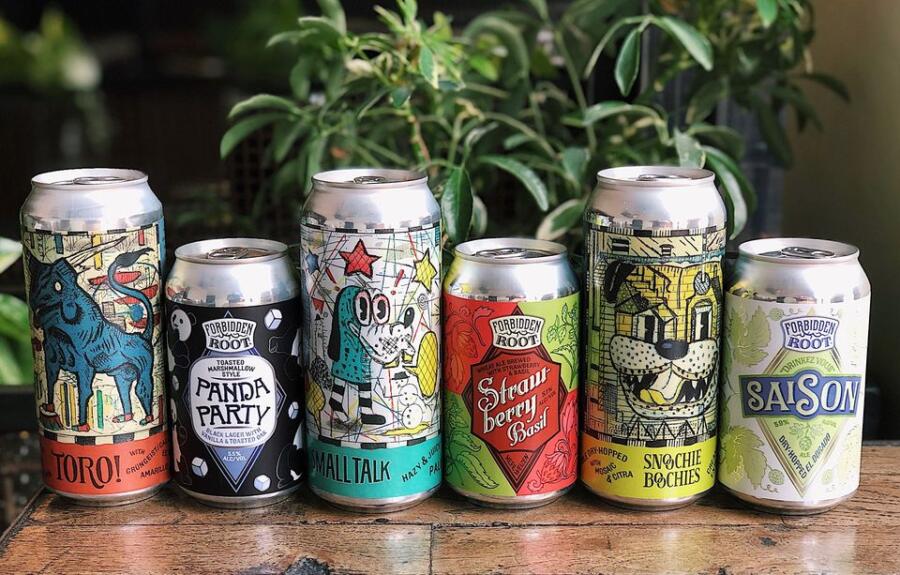 Event Venue: Semi-private dining space (14 seated).
Contact: (312) 929-2202 or info@forbiddenroot.com.
KOVAL Distillery
The first distillery in Chicago since Prohibition, KOVAL uses grains sourced from organic farmers to craft its whiskeys, gins, and spirits. Located on Chicago's famed Malt Row, this specialty distillery serves tasting flights and craft cocktails in its modern, light-filled tasting room.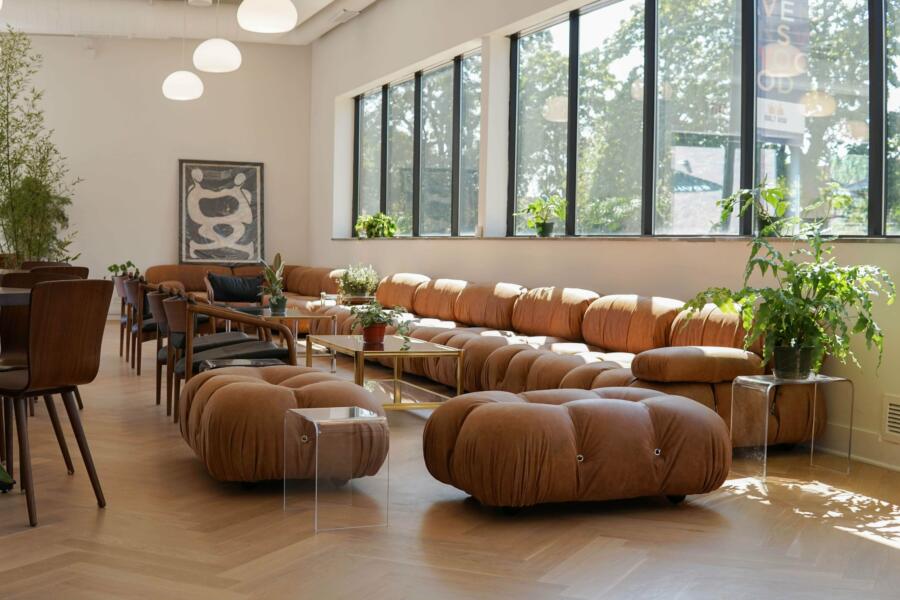 Event venue: Full and partial space bookings of tasting room and/or patio.
Extra perks: Private tours, cocktail classes, and whiskey workshops are available.
Contact: (312) 878-7988 or events@kovaldistillery.com.
CH Distillery & Cocktail Bar
As Chicago's only working distillery, restaurant, and bar, this West Loop spot is a convenient, one-stop event venue. Guests can enjoy gourmet pub fare and more than 20 distilled products, including gin, rum, and specialty spirits, served in a sleek, urban space.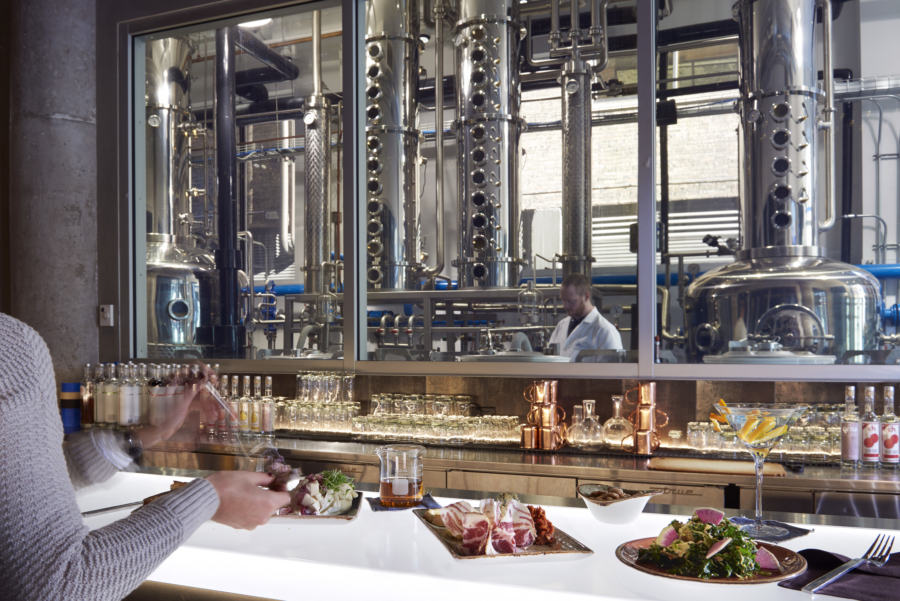 Event venue: Capacity for 10 – 100 guests.
Extra perks: Distillery tours and tastings available.
Contact:  (312) 707-8780 or events@chdistillery.com.
Rhine Hall Distillery
Tucked away in an industrial area, this small-batch distillery specializes in fruit brandies, from grappa to apple brandy to peach schnapps, served in a trendy, minimalist tasting room.
Event venue: Tasting Room buyout (45 guests)
Extra perks: Private distillery tours, tastings, and cocktail classes available.
Contact: (312) 243-4313 or diana@rhinehall.com.
City Winery
This upscale yet rustic winery and restaurant harnesses the Old World feel of a vineyard tasting room. The food menu offers an array of Italian and Mediterranean dishes, while the award-winning wine menu boasts more than 400 wine producers from around the world, as well as 20 in-house wines.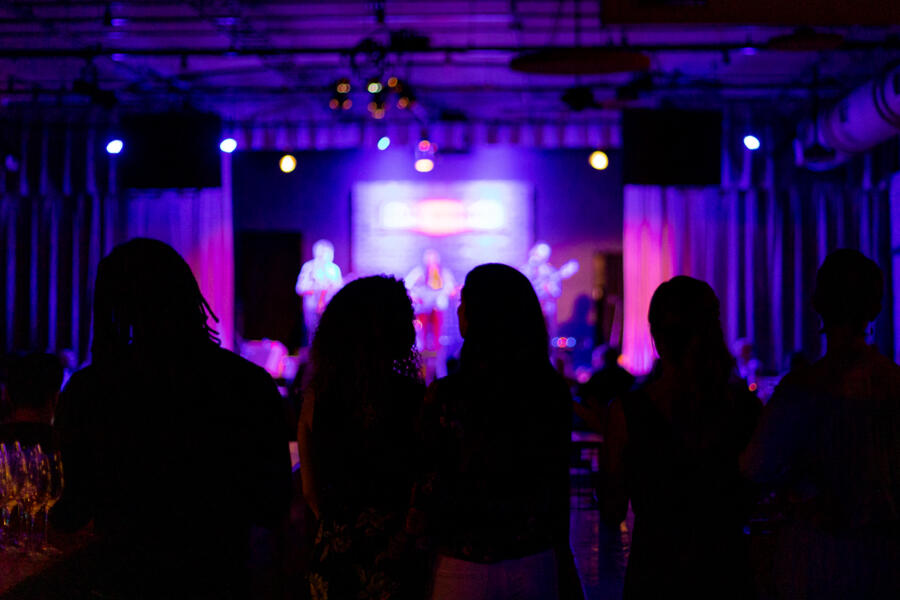 Event venues: The Concert Venue (350 cocktail/240 seated); The Barrel Room (225 cocktail/140 seated); The Private Barrel Room (35 cocktail/32 seated); The Mezzanine (80 standing/60 seated). Set menus and packages available.
Extra perks: Winery tours and tastings available. The winery also hosts concerts.
Contact: (312) 733-9463or inquire about private events at City Winery