The world's largest free-admission food festival, Taste of Chicago, is back this week (July 10 – 14) in Grant Park. We all know about the 300+ food options at this summertime favorite, but did you hear that you can also find drag queen mermaids, a silent disco, and an exclusive concert lounge? Don't worry, we've got you covered. Check out five new things you should go and experience at Taste of Chicago.
1. An exclusive concert experience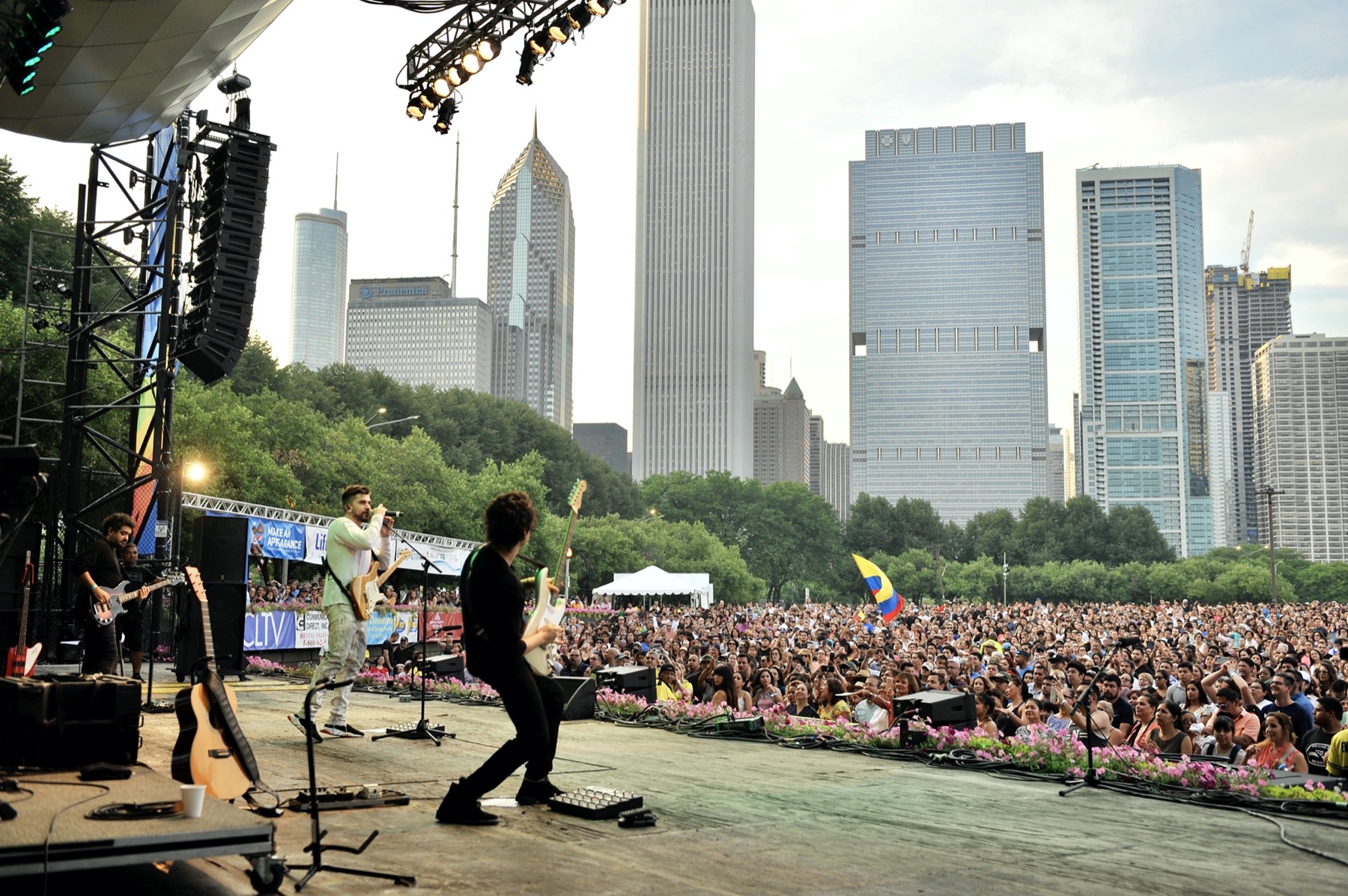 Taste of Chicago's free outdoor concerts are an annual tradition. One new addition shaking things up this year: the Taste Oasis, a private lounge where you can enjoy a prime concert viewing experience, a cash bar, complimentary bottled water, appetizers, and more from 3 to 9 p.m. at the Petrillo Music Shell. Limited tickets are available for $50.
This year's Taste of Chicago lineup is a diverse mix of chart-topping national and international acts, including Courtney Barnett, Bomba Estéreo, Cultura Profética, De La Soul, The Strumbellas, lovelytheband, and India.Arie, with opening performances by Sunflower Bean, Taylor Bennett, Joywave, Meshell Ndegeocello, and Bilal. Lawn seating is free, seated tickets are $25 for general admission, and the new Taste Oasis seating is $50. Concerts start at 5:30 p.m. on Wednesday through Friday and at 4:30 p.m. on Saturday and Sunday.
2. Summer camp memories at Camp DoorDash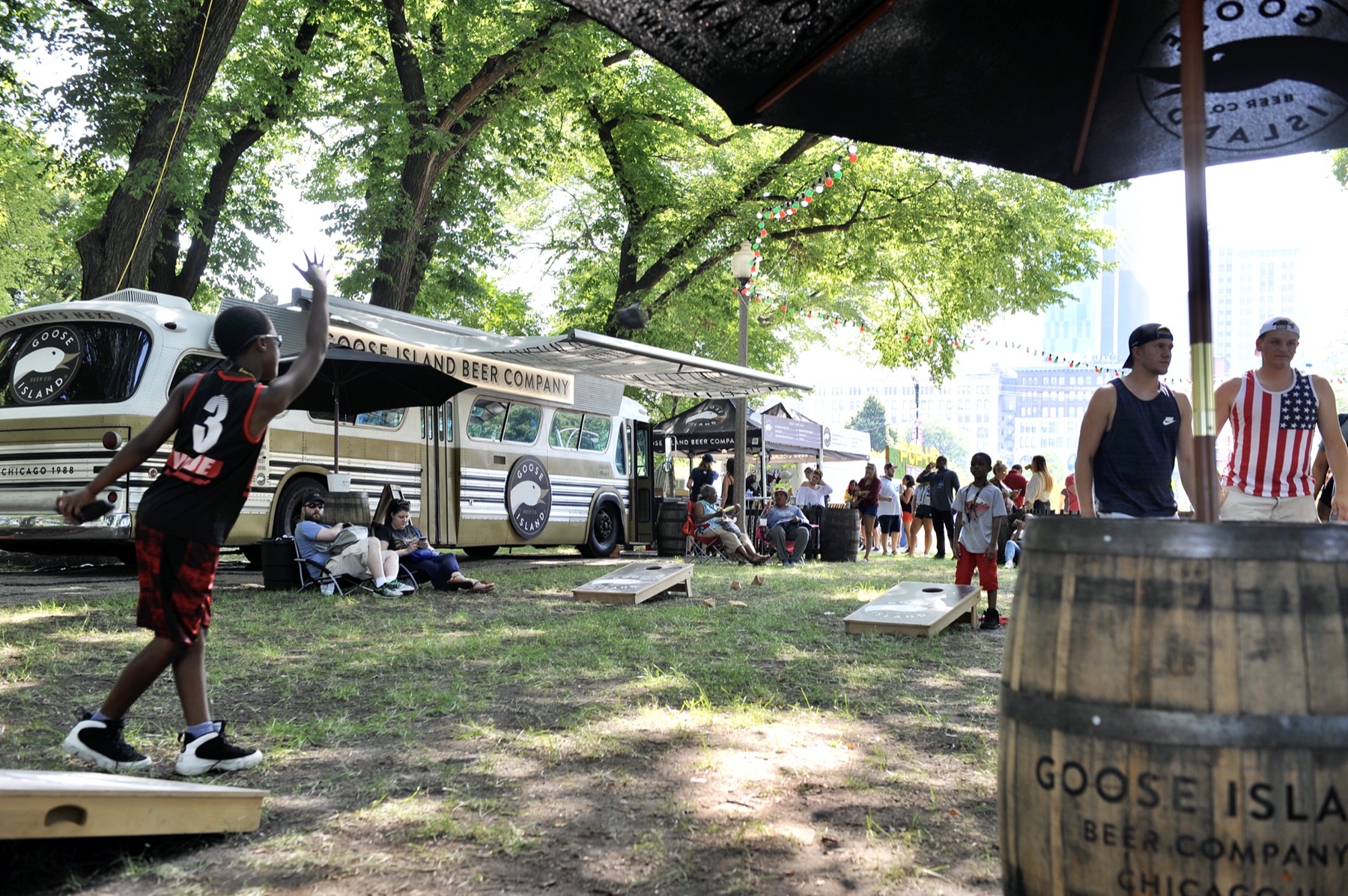 Camp DoorDash will offer summer camp nostalgia with family-friendly games, a cool place to relax, and foodie-inspired fun. Open to everyone, the DoorDash experience has an old-school camp vibe, plus premium tents (including AC!), kid-friendly activities, a photo booth, face painting station, lawn games, and comfortable lounge spaces to enjoy the lakefront breeze and festival eats. Camp DoorDash is located at the south end of the festival on the east side of Columbus Drive.
3. Family fun with new play spaces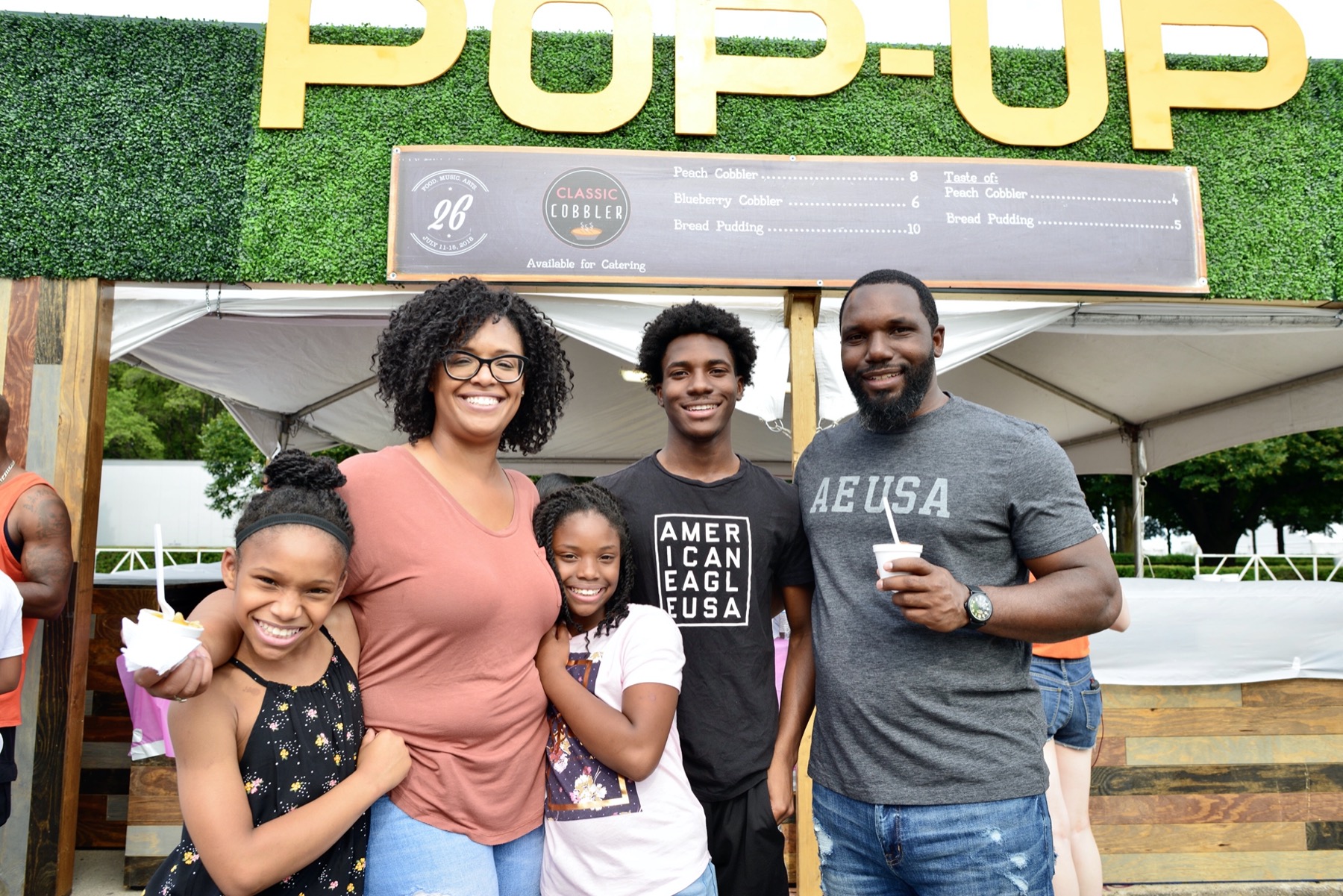 The Taste Playground located on the west side of Columbus Drive offers fun for all ages including the return of the Taste of Chicago Ferris Wheel and an inflatables area for children. Tickets for rides will be available for purchase on site.
Visit the Farm to Festival area for horticulture fun and education for all ages. New this year: a spectacular garden display, a nature play area, and an exhibit of hydroponic grow towers. For kids, there's a Bug Zoo from Illinois Master Gardeners with rare species, such as the Rosie Haired Tarantula and Madagascar Hissing Cockroaches.
4. Improv, drag queens, and disco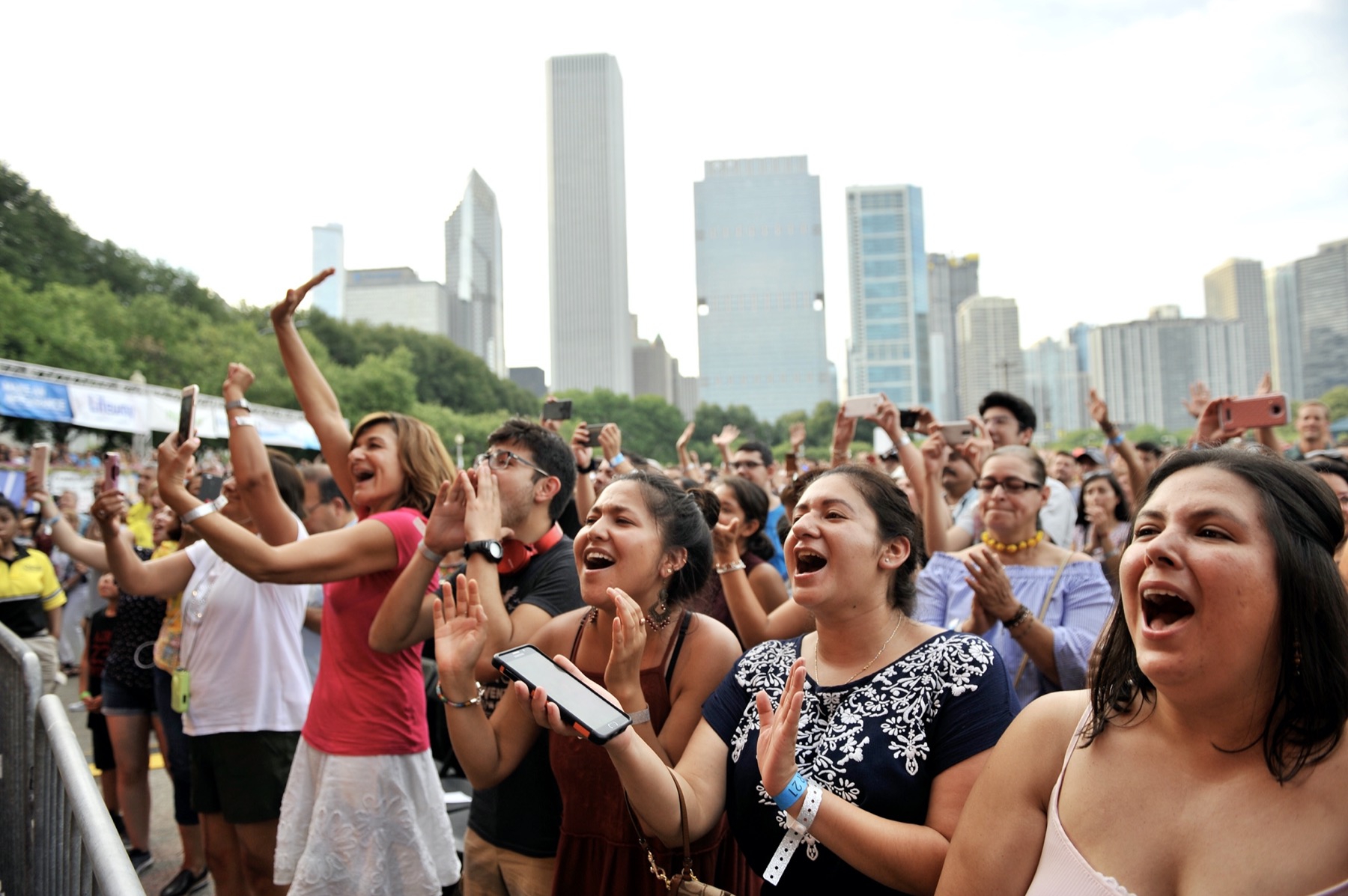 As part of the Year of Chicago Theatre, the Theatre Garden at Taste of Chicago showcases local theatre talent with performances by world-renowned groups like The Second City, Porchlight Music Theatre, Improvised Shakespeare Chicago, and other sketch and improv groups. Theatre Garden programming takes place on Friday, Saturday, and Sunday of the festival.
Additionally, Chicago's very own Kit Kat Lounge and Supper Club presents The Mermaid Diva Show at Buckingham Fountain each day at 3 p.m.
Earlier in the day, everyone is invited to break in the dance floor at a Silent Disco powered by HUSHconcerts. Disco-goers get a set of headphones and dance along to tunes from one of two DJs spinning different genres.
5. Last but not least: more food!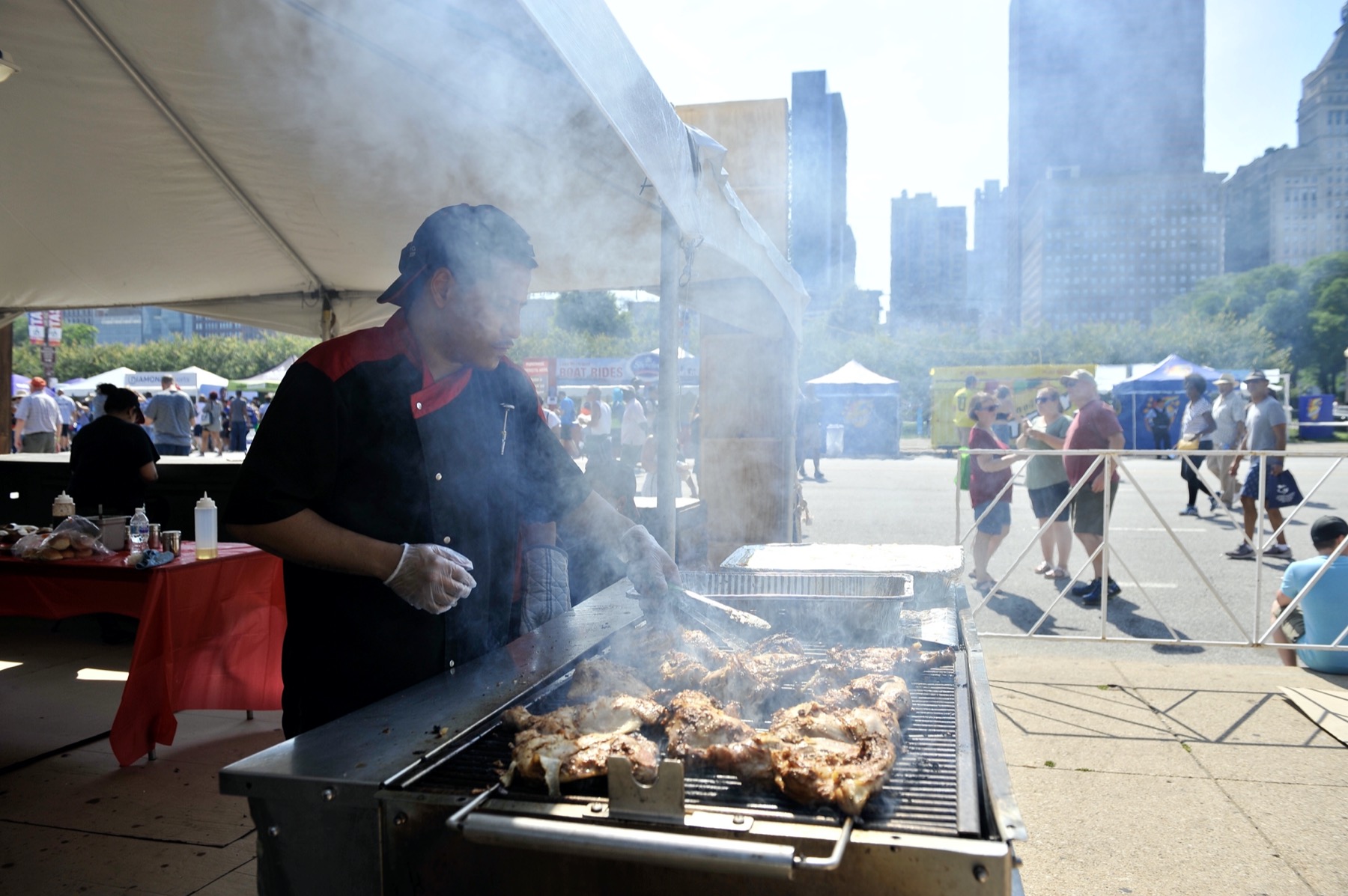 Highlighting Chicago's diverse culinary scene, this year's list of 80 eateries includes 36 new local restaurants. The roster is made up of 40 five-day participants, 24 pop-up participants and 16 food trucks. That means Taste-goers can choose from more than 300 menu items — good thing its a five-day fest, right?
Tip: Start planning your Taste of Chicago game plan with our guide on what to eat.
New for 2019, Taste of Chicago food and beverage tickets can also be purchased online in advance. The food and beverage tickets are sold in strips of 14 tickets for $10 online or on site.
The United States Army will set up their mess hall at Taste of Chicago to showcase culinary career opportunities. Each day, chefs from the Fort Lee Culinary Center of Excellence will give cooking demonstrations at noon, 3 p.m. and 6 p.m. On Saturday, July 13, at 3 p.m., world-renowned Chef Robert Irvine, celebrity chef and host of Food Network's "Restaurant Impossible," will go head-to-head with Army personnel in a cook-off for a panel of celebrity judges.