St. Patrick's Day in Chicago is a celebration like no other. With a substantial Irish population — and one of the biggest city-wide St. Patrick's Day celebrations anywhere — Chicago is the perfect place to spend this holiday.
If you're looking for a barstool to call home for the day, Chicago's many local bars and restaurants get into the Irish spirit with specials and celebrations all March long.
Whether or not your ancestors came from Dublin, or you're just honorary Irish for the weekend, these are some of the best ways to celebrate St. Patrick's Day 2023 in Chicago.
Bars and restaurants to watch the Chicago River dyeing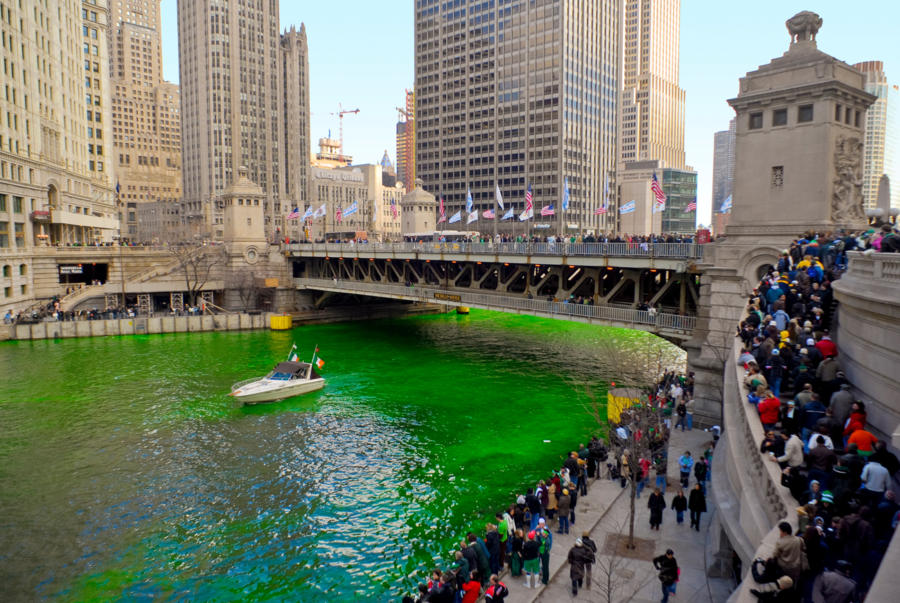 Pizzeria Portofino: Enjoy signature cocktails, passed appetizers, pizza stations, and a front-row seat to the dyeing of the Chicago River at Pizzeria Portofino. Grab your tickets today for general admission and VIP table reservations.
Raised, An Urban Rooftop: Get a front-row seat to the river dyeing from this heated rooftop terrace, where guests can enjoy an open bar with green beer, mimosas, bloody mary's, and signature St. Paddy's Day cocktails.
Hoyt's American Tavern: Tucked away inside the Royal Sonesta, Hoyt's welcomes guests to take in stunning views of the Chicago River. Move through indoor spaces and an outdoor patio for different vantage points of the green river while enjoying Irish-inspired dishes, green beer, and specialty cocktails.
LH on 21 & 22: This rooftop bar atop LondonHouse Chicago will be celebrating St. Paddy's Day with a green river viewing party, featuring an open bar with bottomless green beer, breakfast bites. live DJs, and epic views of the festivities below.
Travelle at The Langham: At this casually elegant River North restaurant and lounge, you can view the river dyeing festivities from floor-to-ceiling windows while noshing on brunch bites like mini Reuben sandwiches, emerald breakfast pastries, and Irish nachos. Reserve your tickets today.
The Kitchen American Bistro: This waterfront spot will be serving a brunch menu full of festive Irish fun, with green drinks and great eats. Reserve your table today.
RPM Seafood: Enjoy an upscale St. Patrick's Day at this swanky seafood spot with sweeping river views. Watch the river turn green as you enjoy passed canapes, classic brunch and seafood stations, a premium bar package, and more.
St. Patrick's Day bar and restaurant specials in Chicago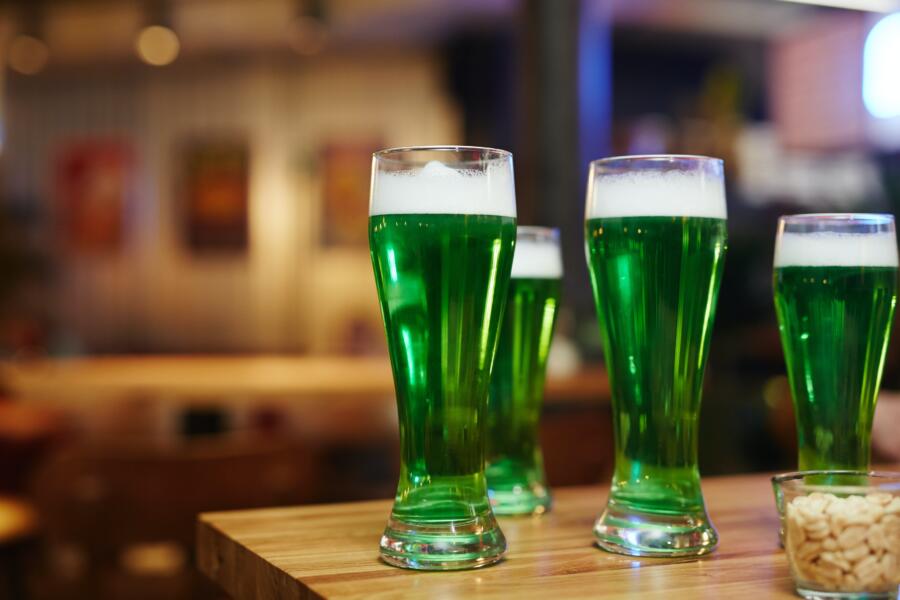 Cork & Kerry: The south side of Chicago is known for having deep Irish roots. Those who want to get into the spirit of St. Patrick's Day at an authentic Irish pub should consider one of the Cork & Kerry locations. Whether you choose the Bridgeport or Beverly location, the luck of the Irish will be with you.
Charm'd: This pop-up experience in Wrigleyville features floor-to-ceiling decorations and over-the-top themed drinks across multiple rooms and levels. Make your reservations today.
PB&J: For many, St. Patrick's Day celebrations begin bright and early. If you're part of this crowd, consider kicking things off at PB&J. Starting at 8 a.m. on March 11, PB&J is offering an Irish Drink and Bites package. You want to snag tickets to this event ahead of time.
The Gage: The Gage is a great dining choice for those hoping to catch the St. Patrick's Day parade and river dyeing. Whether you're more into The Gage's impressive selection of spirits or a Guinness on tap, everyone will appreciate the proximity to festivities, as well as the historic building and thoughtful ambiance.
LG's Bar & Kitchen: For a midday St. Patrick's Day celebration, swing by LG's Bar & Kitchen in Old Town at 12 p.m. on March 17 for Irish food specials and select $5 drinks, including whiskey shots, green beer, and Irish pints. 
Chief O'Neill's: Not only has it been called the best Irish pub in Chicago, but it has previously been voted one of the 10 best in the entire world. It's the place to be for an all-out Irish pub St. Patrick's Day experience.
Mrs. Murphy's & Sons Irish Bistro: Another great example of a Chicago Irish pub, Mrs. Murphy's & Sons Irish Bistro in North Center provides a lively venue for those wanting an authentic way to celebrate the holiday. Reserve a table for March 11 or March 17 to enjoy second-floor lounge seating and live Irish music from noon until 10 p.m.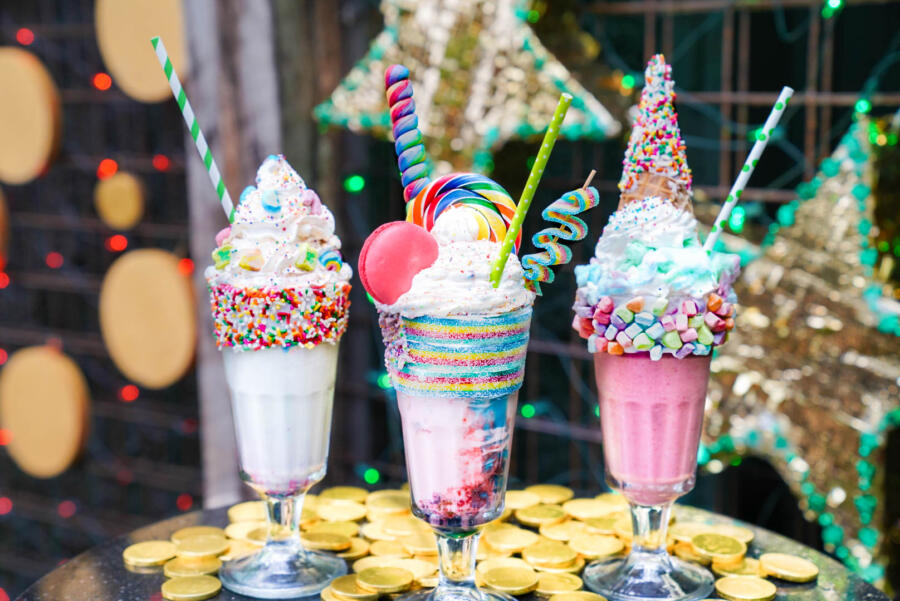 Emerald Loop Bar & Grill: Only a stone's throw from the river, this is an ideal location to take in all things green. The bar opens early on March 11 and March 17, so you'll get to savor a whole day of Irish food and drinks. Additionally, you'll also find Irish dance, bagpipers, and Irish music.
Gaslight: Get ready for a St. Patrick's Day brunch party on March 11 at this popular neighborhood bar in Lincoln Park. As a live DJ amps up the energy, savor an impressive brunch buffet spread and sip on house cocktails and green domestic beer. 
Highline: Located only a block from the Chicago River, this lively sports bar doubles as an arcade bar, offering patrons free classic arcade games. Drop by Highline on March 11 for drinks, an Irish breakfast buffet, games, and live entertainment by the Shannon Rovers Irish Pipe Band. 
Radio Room: Join this River North sports bar for its first-ever St. Patrick's Day celebration, Tap O' The Morn. The standard open bar package includes passed Irish-inspired breakfast bites, mimosas, well cocktails, green beer, and festive decor and swag. 
Kirkwood: Accommodating parties both small and large, this Lakeview sports bar offers an incredible beer garden, indoor space, and sidewalk café. Come raise a glass at Kirkwood on March 11, and look forward to build-your-own corned beef sandwiches, drinks, and breakfast favorites, including scrambled eggs, hash tots, and bacon.