August is National Black Business Month, the perfect time to put a spotlight on Chicago's wealth of Black-owned businesses. Chicago's Black entrepreneurs are an integral part of the city's fabric, spearheading everything from beloved restaurants to trendy boutiques to award-winning cultural institutions and beyond.
Here are just a few of Chicago's Black-owned businesses that are worth a visit in August and all year round.
Black-owned restaurants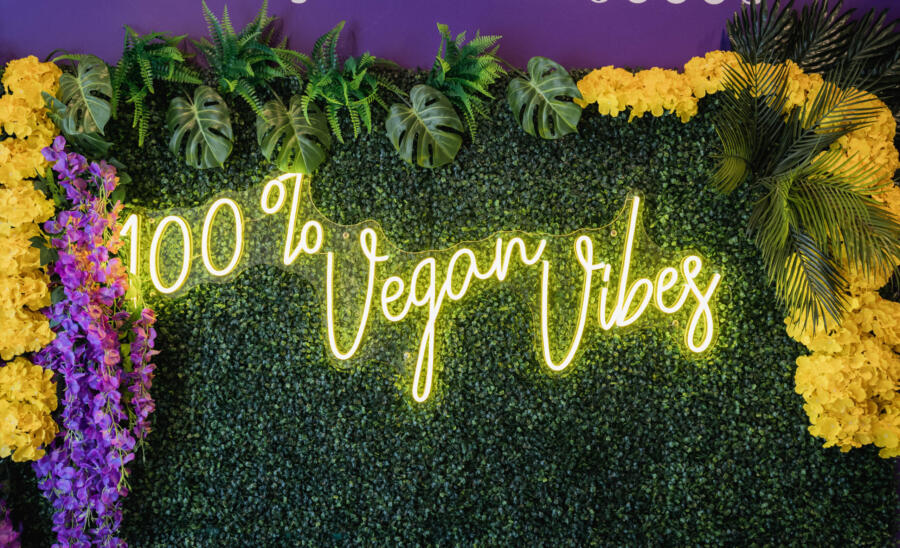 Black-owned restaurants across Chicago are making a dynamic contribution to the food scene, with a huge selection of bars, cafes, and restaurants showcasing a variety of global cuisines.
Taste 222: This intimate spot near the Chicago River serves swanky vibes and an innovative menu.
AndySunflower Café: This cheerful cafe in Beverly has been brewing coffee and tea with love for more than a decade.
TeaPotBrew Bakery: A staple in the South Loop, this cafe offers a rotating selection of freshly made baked goods each day.
Bronzeville Winery: This buzzy restaurant in the Bronzeville neighborhood is both an art hub and a trendy eatery.
Slab BBQ: Located in South Shore, Slab is a family-owned spot that has a cult following for its premium barbecue.
Mima's Taste of Cuba: This colorful restaurant brings the traditional dishes of Cuba and a welcoming vibe to Irving Park.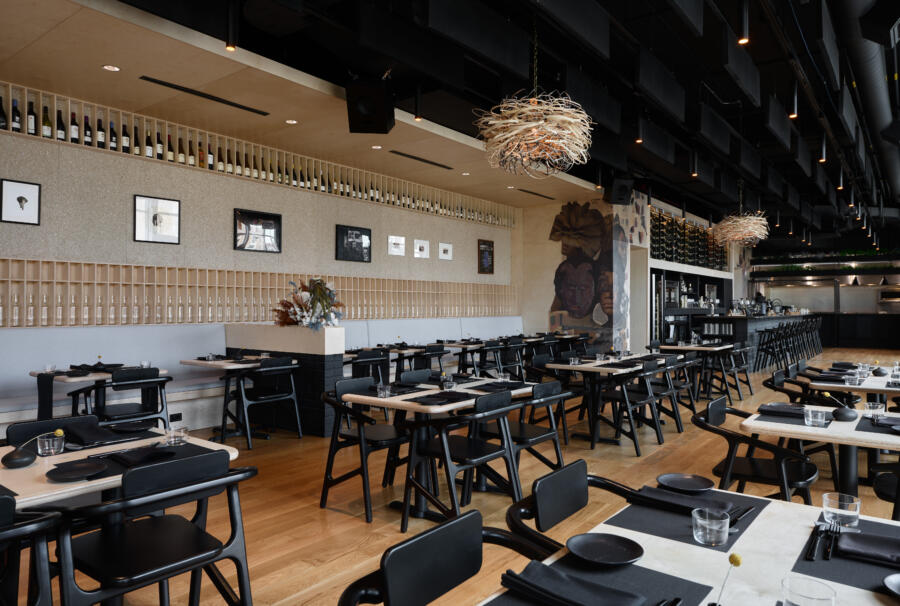 County BBQ: Enjoy house-smoked meats and craft beer on the patio at this casual joint in Little Italy. 
Sinha Elegant Cuisine: In the West Loop neighborhood, Sinha specializes in authentic, homemade Brazilian dishes. 
The SoulFood Lounge: Head to North Lawndale to taste comforting soul food dishes from all over the world. 
Soul Veg City: Even carnivores will love this vegan restaurant and food bar that's been a Greater Grand Crossing staple for more than 40 years. 
Williams Inn Pizza & Sports Bar: This family-owned spot in the South Loop serves up Chicago-style pan pizza and classic pub grub.
Bonus! Get a taste of these Chicago-based Black-owned food businesses.
Arts, entertainment, and more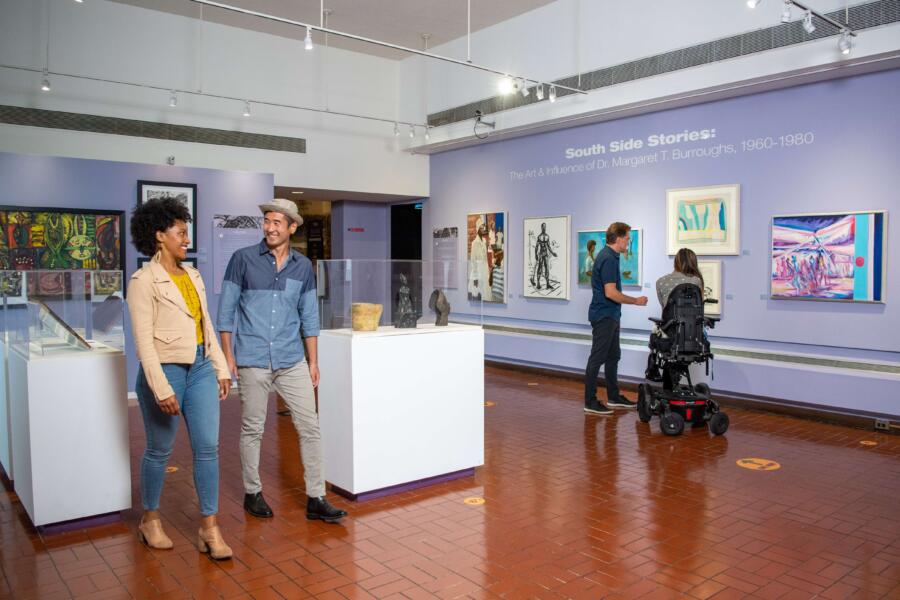 The creative spirit of Chicago's Black community is showcased in galleries, theatres, arts venues, and cultural experiences throughout the city.
Buddy Guy's Legends: One of the city's premier blues clubs, Buddy Guy's is owned by the legendary musician himself. 
The DuSable Black History Museum and Education Center: Immerse yourself in Black history, culture, and art at this Washington Park museum.
Gallery Guichard: Explore art from the African diaspora in this acclaimed Bronzeville gallery.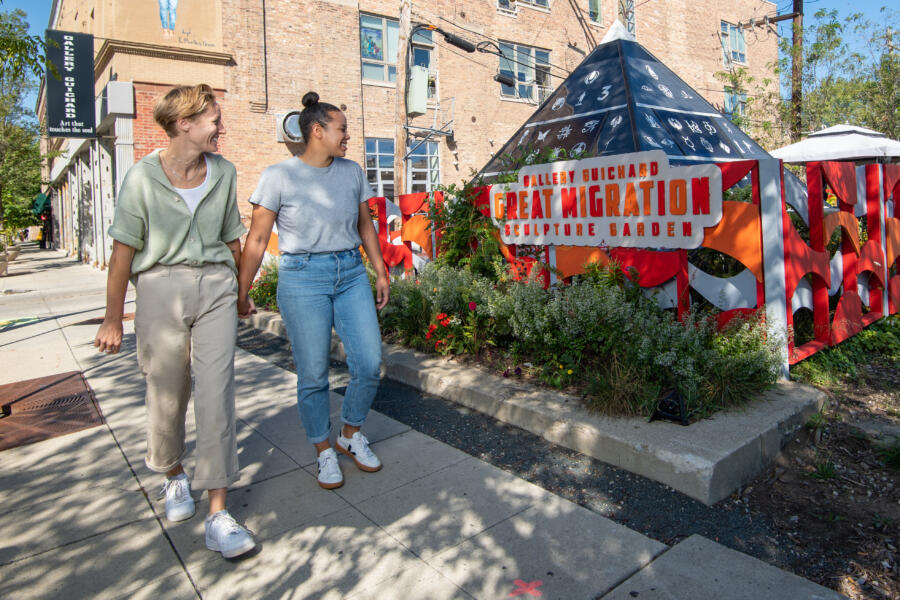 Chicago Mahogany Tours: Delve into the fascinating, lesser known stories of Chicago's historically Black neighborhoods. 
Black Ensemble Theater: In Uptown, the renowned Black Ensemble Theater showcases diverse stories through musical theatre.
Eta Creative Arts: This cultural treasure brings the African American aesthetic to life on stage, while also supporting Black artists. 
Red Clay Dance Company: An Afro-Contemporary dance group, the Red Clay Dance Company is a dynamic ensemble that performs throughout the city. 
Black-owned shops
There are plenty of Black-owned shops, boutiques, wellness spaces, and more to seek out and support in Chicago.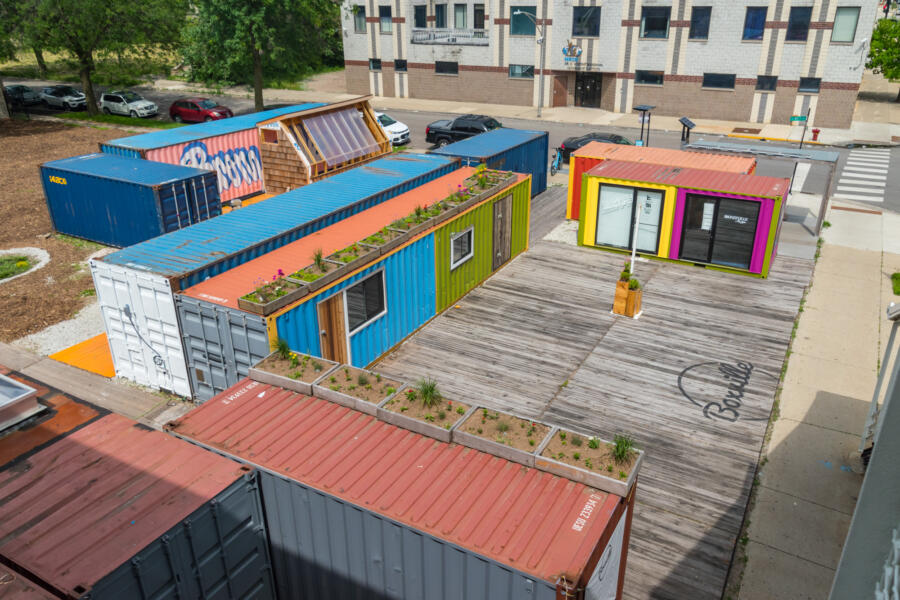 Essential Elements: Shop a carefully curated selection of women's clothing and accessories in this Avalon Park boutique. 
The Silver Room: A neighborhood hub and eclectic boutique, The Silver Room houses jewelry, fashion, art, and more 
Far South CDC Marketplace: Browse wares from a variety of Black-owned small businesses at this community marketplace in West Pullman.
Boxville: In Bronzeville, this open-air marketplace offers local entrepreneurs spaces for building their businesses and also features live music, events, and more.