Gear up for fun and fitness at Millennium Park. The iconic Chicago park is packed with ways to get your heart rate up, from downward dogs to lakefront jogs.
Looking for zen at an outdoor yoga class? Want a way to burn off some energy on the ice? Whatever your perfect fitness fit, you'll find it at Millennium Park.
Get a workout on the Great Lawn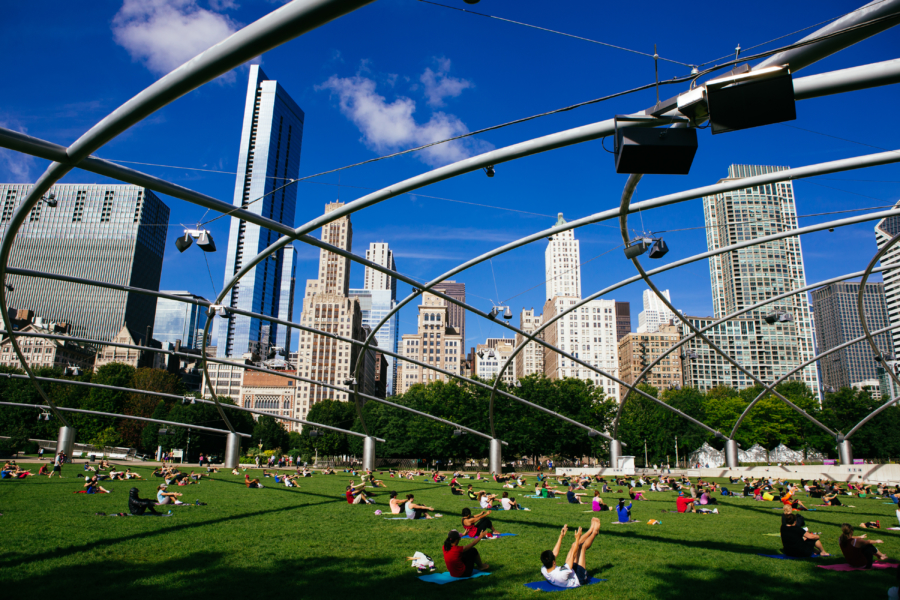 Over the summer (June through September), the Great Lawn at Millennium Park becomes an outdoor workout studio. You can start your day with free yoga, Pilates, Zumba, and tai chi classes surrounded by the Chicago skyline, with the soundtrack provided by live bands and local DJs.
Bike, run, or walk the Lakefront Trail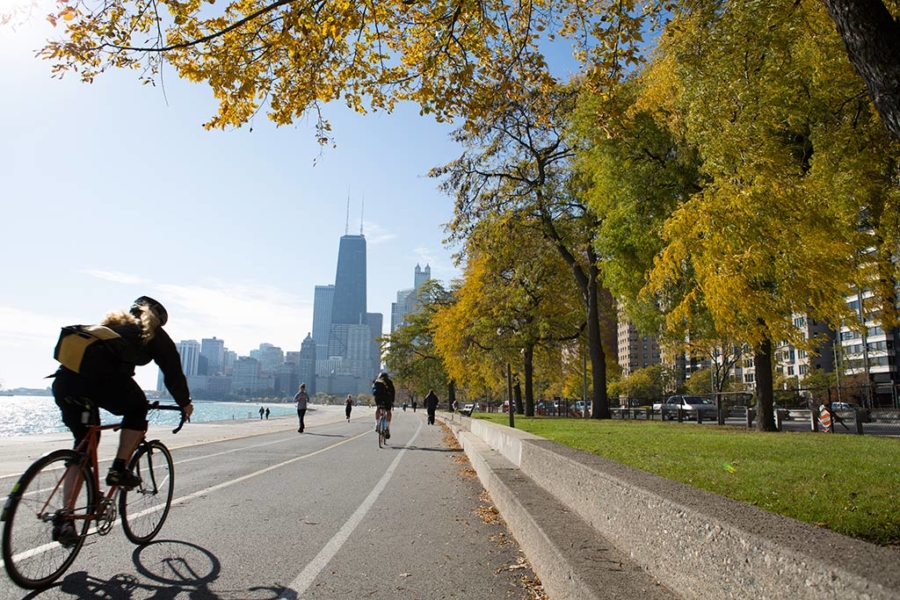 Millennium Park is the perfect place to hop on the Lakefront Trail, where you can burn some calories while soaking in stunning views of the city. The 18-mile path is frequented by everyone from leisurely walkers to ultra-marathoners. Pro tip: Renting a Divvy bike is the best way to cover a lot of ground. And if you work up a sweat, you can always take a dip at one of the 26 sandy beaches scattered along the trail.
Scale the Climbing Wall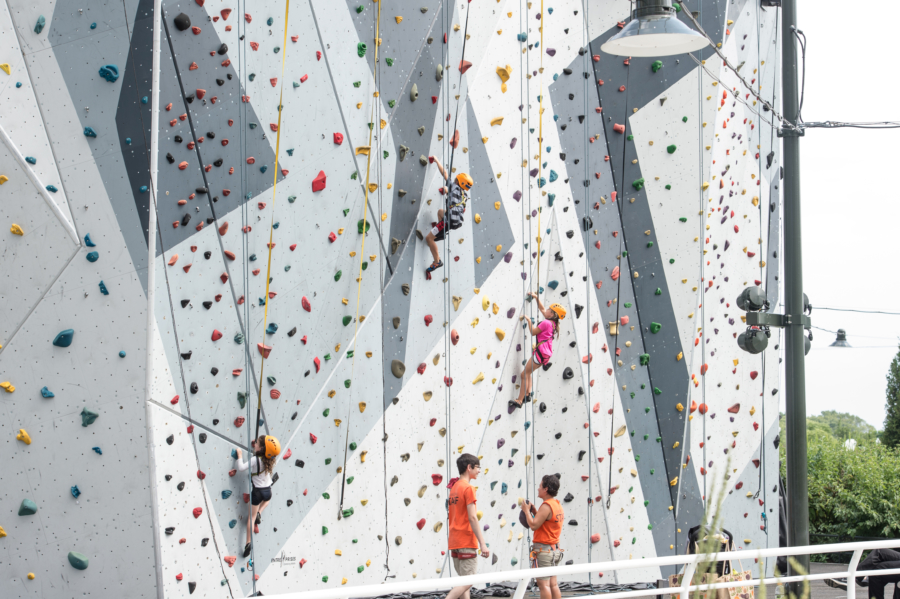 Nearby Maggie Daley Park, part of the Millennium Park campus, is home to Chicago's only outdoor climbing park. The custom-designed boulders and holds provides a unique climbing experience for beginners and experts alike. The climbing wall is open everyday from 10 a.m. – 9 p.m., weather permitting. Equipment rentals are available.
Skate the Ribbon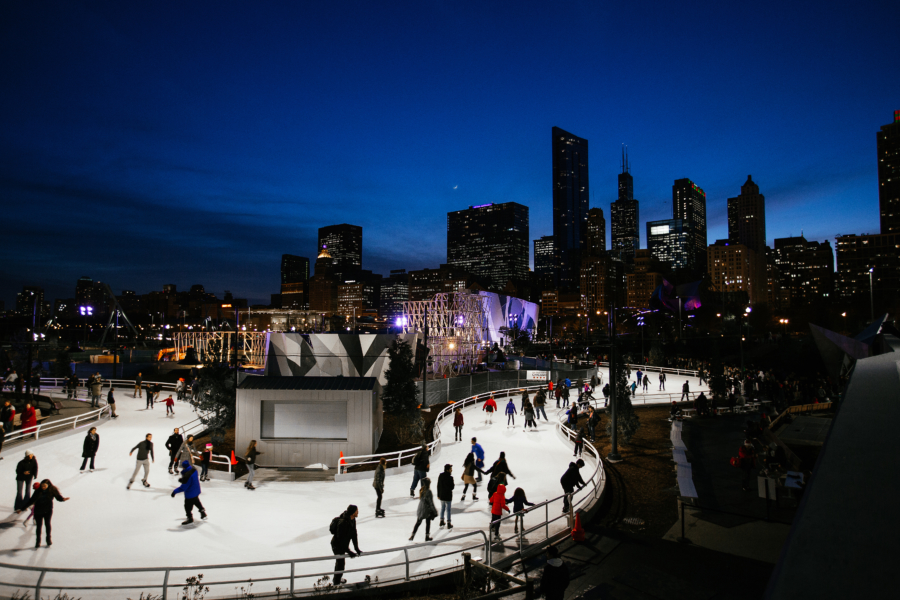 This all-seasons Skating Ribbon winds its through the rolling landscape of Maggie Daley Park. In the winter, lace up your skates and make your way down the winding path that's twice the length of a normal rink. In the warmer months, you can scooter or roller skate the ribbon with the city skyline as our backdrop. Hours vary, equipment rentals are available.
Kayak or paddleboard on Lake Michigan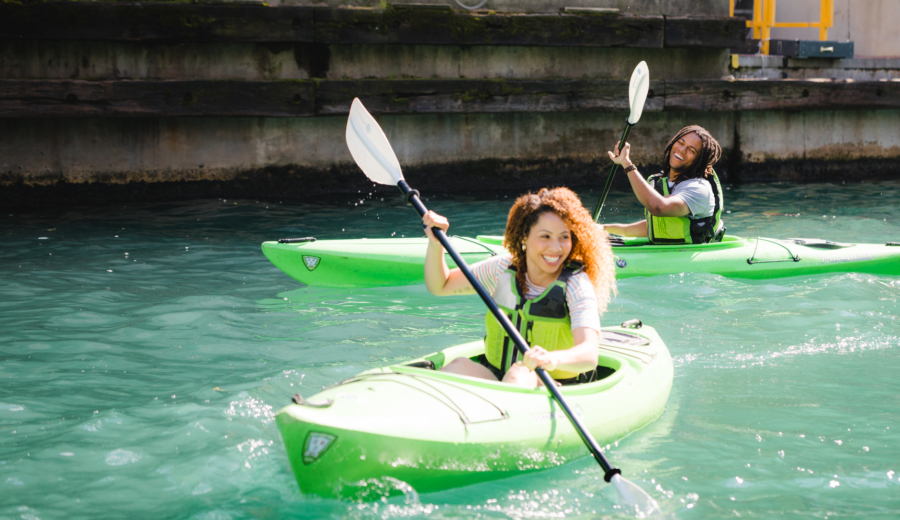 Paddle the lakefront to Museum Campus and back for a scenic tour of the Chicago skyline from the water. On the northern edge of Millennium Park, Urban Kayaks offer kayak and paddleboard rentals that you can take out into the calm waters of Monroe Harbor. They also offer guided experiences, including sunset tours and intro classes.