Shedd Aquarium combines the best of early 20th-century aquariums — a diverse, global animal collection surrounded by mouth-dropping architecture, and a commitment to 21st-century advances in animal care, environments, and interpretation.
Here, you'll not only find 32,600 of species of sea life, but one-of-a-kind experiences, such as shark feedings, penguin encounters, and even the chance to be a "Trainer for a Day."
Permanent exhibits to explore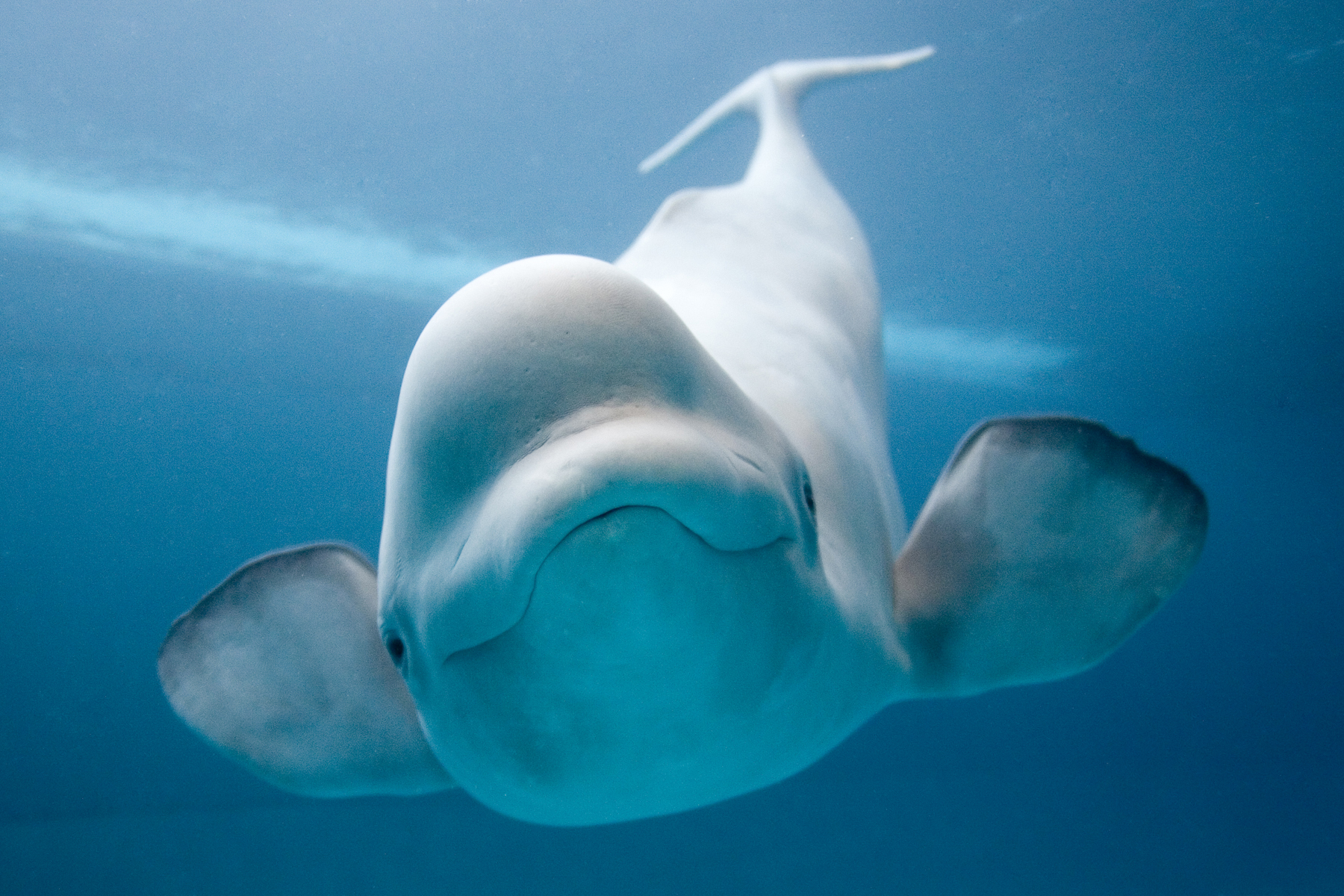 Caribbean Reef
A 90,000-gallon tank gives you a 360-degree tour of an underwater reef community. Watch over 70 species — including sea turtles, sharks, and stingrays — glide through the circular tank. Check out the colorful corals and sponges, and if your timing is right, catch divers feeding the animals and talking to guests through underwater microphones.
Amazon Rising
Watch out for anacondas and piranhas, spiders, rays, and crocodiles!
Wild Reef
Housed in its own underground wing, get a diver's-eye view of 540 species of aquatic life — sharks, stingrays, eels, and the largest public display of live corals in the Midwest, included.
Abbott Oceanarium
Visit the Pacific Northwest and get up-close with whales, dolphins, sea otters, sea lions, and more. Take a walk through a lush temperate rainforest, and head to the coastline, where you'll discover the surprisingly diverse habitats in the cold waters along the ocean coast. Also, make a special journey to see the penguins, who have their own special habitat within the Oceanarium.
Waters of the World
Travel the world in 77 habitats. Discover the deep, cold waters in the Ocean gallery; get to know the loans in At Home on the Great Lakes, hop through Islands and Lakes to meet a Bahamian iguana and American alligators, and meet the bizarre and beautiful creature of the world's Rivers.
Polar Play Zone
Designed for little explorers, this is where they can pet sea stars, try on a penguin suit, and more!
4-D Experience
Tease your senses at Shedd's 4-D Experience, where you get so close to the action you'll want to reach out and touch it. "Your chair vibrates, the air moves, something scampers by your foot, or did it?"
Aquatic Show
Watch dolphins soar and belugas dance while Shedd experts highlight amazing animal adaptations in a live setting.
Shedd Events
Experience live jazz every Wednesday night during the summer with Jazzin' at the Shedd. Check out this and more upcoming special events.
Shedd Aquarium, 1200 S. Lake Shore Dr.