Chicago is a city known for its restaurants. There's world-renowned fine dining, celebrity-chef helmed hot spots, and local favorites that have been around for more than a century. Not to mention all those Michelin stars and James Beard awards we've racked up over the years.
Here's a primer on some of Chicago's most famous restaurants, from revered classics to trendsetting hot spots.
Alinea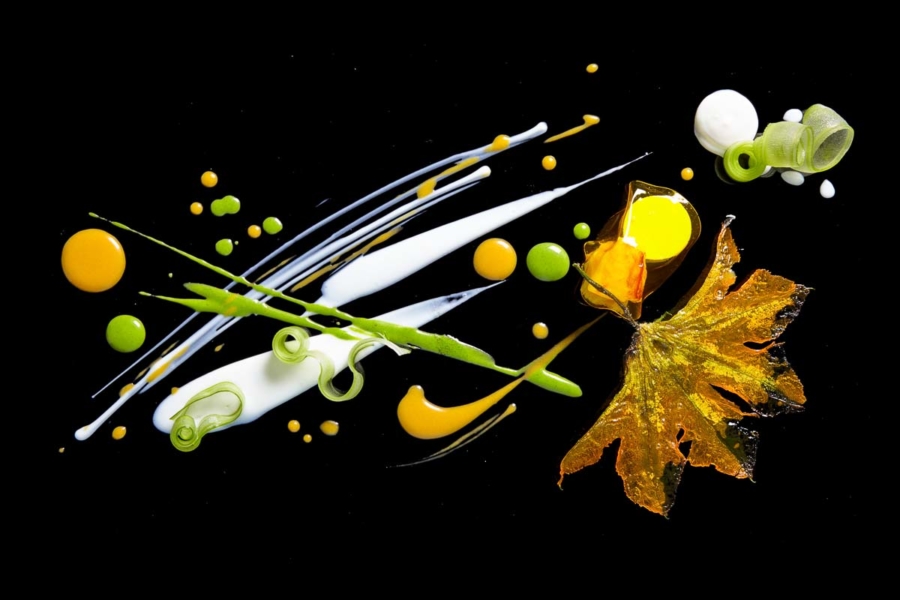 Food is much more than food at Alinea. It's interactive performance art — think an apple-flavored balloon that actually floats and gelatin bites that taste like a Chicago-style hot dog. Chef Grant Achatz has led the famed Lincoln Park establishment since 2005, earning the most elite accolades in the culinary world. Today, it's one of 15 restaurants to hold three Michelin stars and is frequently named among the best restaurants on the planet.
Make a reservation way in advance for one of Alinea's three experiences: The Salon, an approachable 10 – 12 course meal; The Gallery, a multi-sensory 16 – 18 course menu; and The Kitchen Table, an intimate and completely private dining experience. Each are guaranteed to change the way you think about going out to eat. 1723 N. Halsted St.
The Berghoff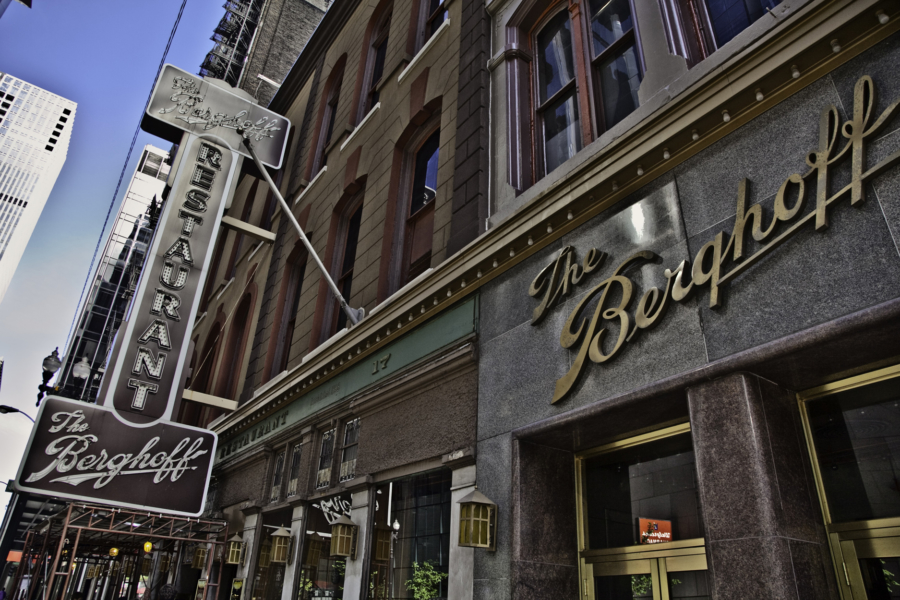 Craving a little local history (and maybe a cold beer)? Then head to The Berghoff, Chicago's most famous German restaurant. The Berghoff was established in 1898, but you can trace its roots back to the 1893 Chicago World's Fair, when Herman Berghoff set up a stand to sell his beers to the crowds. More than 100 years later, The Berghoff's status as a Chicago icon was cemented with an America's Classics award from the James Beard Foundation. Locals gather here for classic German dishes, like spätzle and Bavarian pretzels, in an old-world setting — plus steins of German-style beers that The Berghoff still brews themselves. 17 W. Adams St., Loop; and O'Hare International Airport
Gene & Georgetti Steakhouse
Gene & Georgetti is Chicago's oldest steakhouse, located in the heart of the River North neighborhood. Inside, you'll find an old-school steakhouse setting with red leather chairs, white table clothes, and walls lined with photos of famous patrons. A Chicago institution since 1941, Gene & Georgetti is beloved for their traditional Italian dishes (like chicken vesuvio, eggplant parmesan, and homemade lasagna on the weekends) and, of course, their huge and flavorful steaks. 500 N. Franklin St., River North
Gibson's Bar & Steakhouse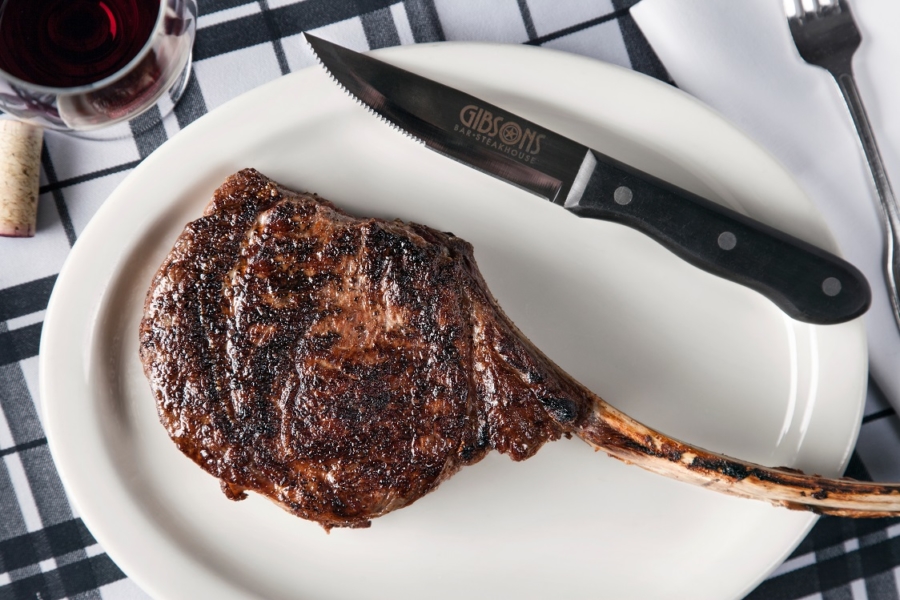 Here's another Chicago steakhouse you shouldn't miss. Gibson's claim to fame? It's the first restaurant group in the country to have its own USDA Certified Angus beef program, sourced from the Midwest. Their menu includes a long list of cuts, from the tender filet mignon to the massive tomahawk chop. You'll also find salads, seafood, and the "Sandwich King", a hamburger topped with crispy cherry peppers, jalapeno havarti cheese, and spicy mayo. 1028 N. Rush St., Gold Coast
Girl & the Goat
Girl & the Goat is the culinary home of Stephanie Izard, the first female chef to win the coveted title of Bravo's Top Chef. The West Loop spot was an instant hit, earning a finalist slot for the Best New Restaurant in America at the 2011 James Beard Awards. And almost 10 years after it first opened, it's still one of the hottest tables in town. The space is packed each night with diners enjoying the shareable plates and adventurous flavors, like the wood oven roasted pig face. You might even spot Izard herself in the bustling open kitchen. 809 W. Randolph St.
Manny's Cafeteria & Delicatessen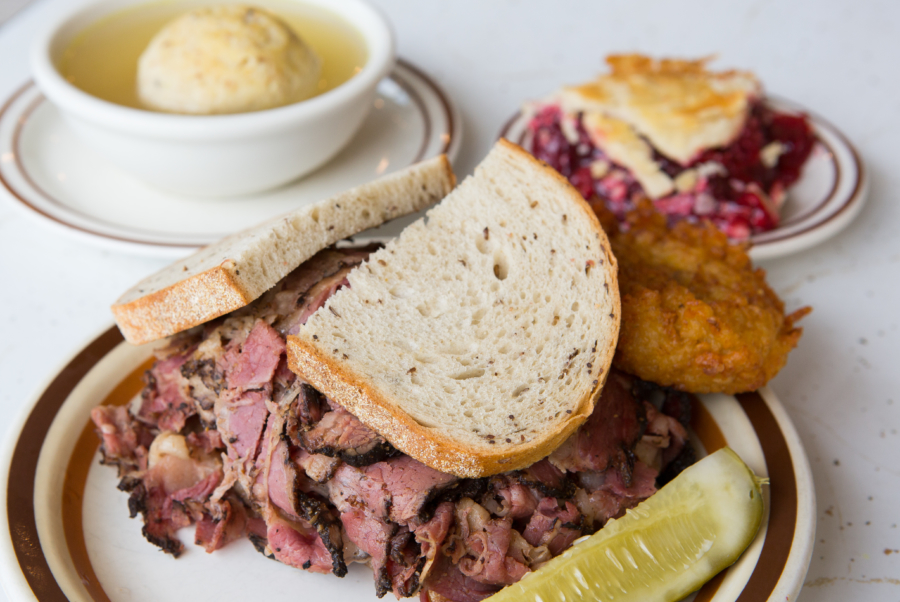 The recipes at Manny's have been passed down from generation to generation, and for good reason — their award-winning meats are top notch. While they offer a full menu of deli classics, Manny's is famous for their corned beef. Try it piled high between slices of rye bread, tucked into eggs benedict, or served as an entree with potato pancakes. Enjoy your meal in the dining room, which is full of memorabilia from the deli's 75-year history. 1141 S. Jefferson St., University Village
The Signature Room at the 95th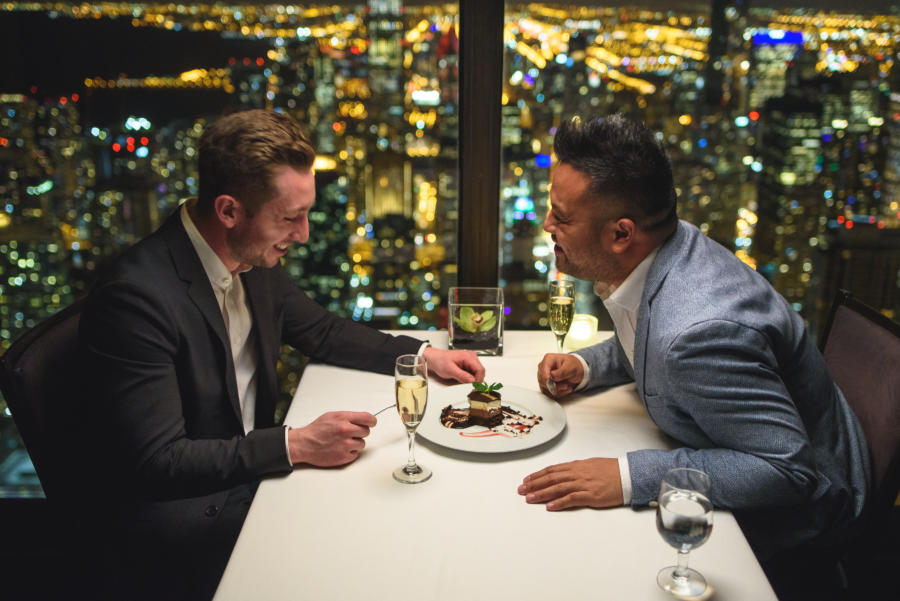 Nothing beats the views from the Signature Room at the 95th. Perched on, you guessed it, the 95th floor of one of Chicago's most famous skyscrapers, the Signature Room offers sweeping panoramas of the surrounding city and lake — so make sure to request a table by the window. The menu includes upscale options like seafood towers, roasted rack of lamb, and twin lobster tails, plus an extensive cocktail and wine list. One floor up, you'll find the Signature Lounge with a more casual menu but equally stunning views. 875 N. Michigan Ave.
Valois Restaurant
This cafeteria-style establishment is known for their comfortable atmosphere and even more comforting food: mashed potatoes and gravy, patty melts, barbecue chicken, meatloaf, short rib, and more, all scooped up and piled high on your tray. You can also order one of President Obama's favorites, like the steak and eggs with hashbrowns. Expect to stand in line with neighborhood regulars, students from the nearby university, and visitors who flock to this Hyde Park institution. Make sure to come hungry and bring cash. 1518 E. 53rd St.,Hyde Park
The Walnut Room
Step back in time at The Walnut Room, nestled on the 7th floor of Macy's on State Street. It's one of the city's longest-running restaurants, and the first to ever open inside a department store. The space is covered in ornate touches, like wood paneling imported from Russia and glittering Austrian chandeliers. The menu is also a throwback, with dishes like Mrs. Hering's Chicken Pot Pie that they've been serving since they opened in 1905. The best time to visit is during the holidays so you can see the famous 45-foot-tall, lavishly decorated Great Tree. 111 N. State St., Loop