Chicago is a city that knows how to have a good time.
First, our brewery boom turned us into the country's craft beer capital. Now, Chicago's distilleries are carving out their own niche in the local drinking scene. The city is now home to a handful of producers that craft their high-quality spirits in small batches, often using local Midwestern ingredients.
Here are just a few Chicago distilleries where you get a taste of locally made spirits. Cheers!
CH Distillery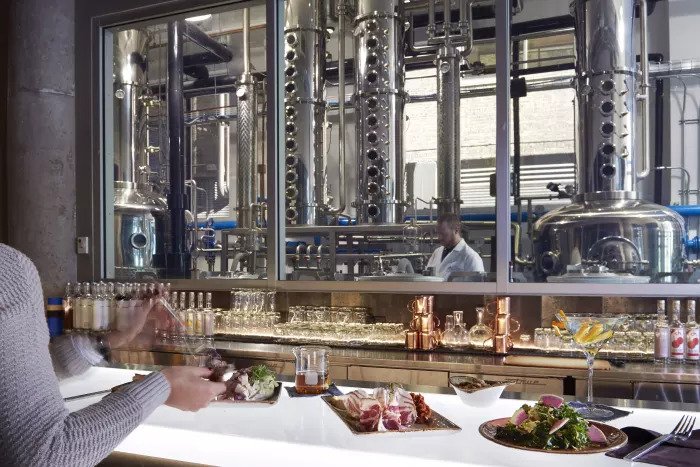 What you'll find: Located in the hip West Loop, CH Distillery fits the vibe of the neighborhood with their  industrial-chic lounge. The name refers to the initials of the fundamental compounds in alcohol: carbon and hydrogen, a nod to their scientific approach to distilling. While CH Distillery is best known for its vodka, produced using organic Illinois grains, it also distills more than 20 additional options, including gin, rum, and flavored specialty spirits.
Tasting room: CH is home to a full restaurant and bar, which means you can pair your beverage of choice with seasonal plates and classic bar snacks. They also offer a full cocktail menu, featuring classic and creative options crafted with spirits and mixers made in-house. Make your reservation.
Tours: Their "Witness the Science of Alcohol Tour" takes guests through the fascinating chemistry of the distilling process and ends with a classic cocktail. Tours take place on Saturdays at 5:30 p.m. for $15/person. Book your tour. 564 W. Randolph St., West Loop
Chicago Distilling Company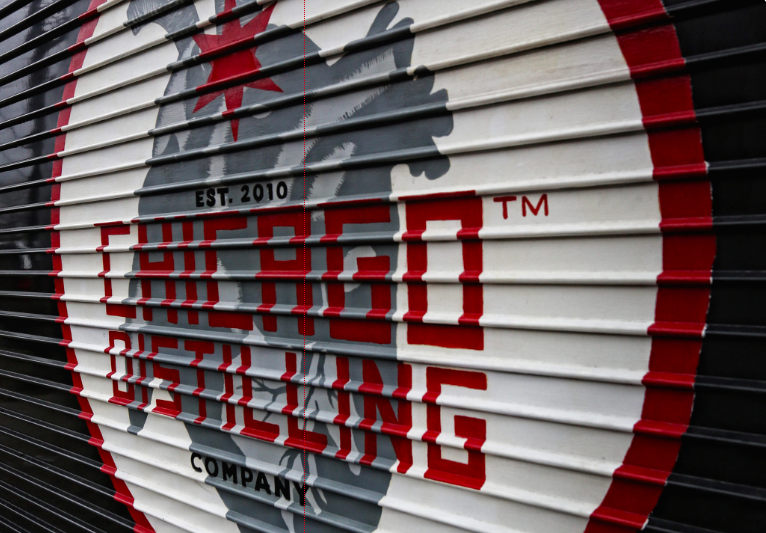 What you'll find: This Chicago Distilling Company is owned and operated by one family who distill, bottle, and package everything by hand in their Logan Square facility. And they keep busy — the distillery produces vodka, gin, single malt whiskey, white whiskey, absinthe, and more.
Tasting room: The tasting room on bustling Milwaukee Avenue serves small-batch spirits crafted on the premises from Illinois grains. They also serve specialty cocktails (like the Chicago Mule) on draft and made to order. You can also grab a bottle (or two) to go.
Tours: Learn about Chicago Distilling's spirits from the people who make them on an informative one-hour tour. Tours take place on Thursdays and Fridays at 6:30 p.m. for $10/person, including three tastings.
Insider tip: An added bonus — local favorite Revolution Brewing is just down the street, so you can get a taste of the local beer scene while you're in the neighborhood. 2359 N. Milwaukee Ave., Logan Square
KOVAL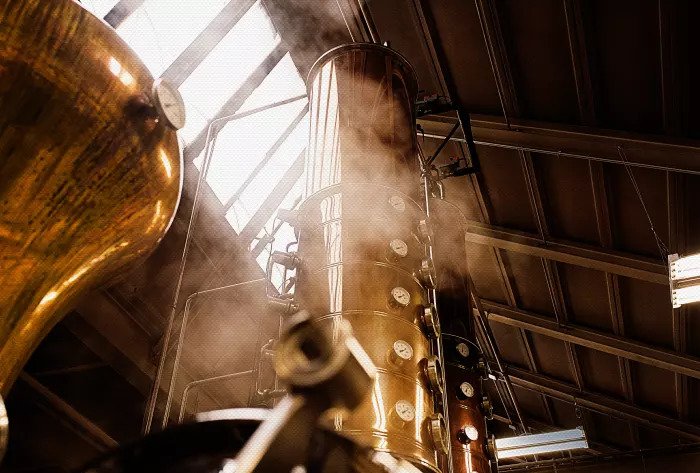 What you'll find: Chicago's first distillery since Prohibition, KOVAL crafts organic single-barrel spirits from scratch in the Ravenswood neighborhood. They're known for their signature style of whiskey and their grain-to-bottle philosophy that's been passed down through generations.
Tours: Tours last between 45 minutes and an hour, and are offered every Wednesday, Thursday, Saturday, and Sunday. KOVAL staff takes their time explaining the differences between white and aged whiskey, the intricacies of distillation, and the beauty of small-batch spirits, and share spirit tastings along the way. Tours take place Wednesdays at 7 p.m.; Saturdays every hour on the hour from 1 – 5p.m.; and Sundays 2 p.m., 3 p.m., and 4p.m. for $10/person.
Insider tip: Sign up for one of Koval's cocktail classes or whiskey workshops, designed for everyone from beginners to more advanced mixologists. 5121 N. Ravenswood Ave., Ravenswood
Rhine Hall Distillery
What you'll find: At Rhine Hall, brandy is the name of the game. This small West Loop distillery is owned and operated by a father-daughter team who specialize in handcrafted fruit brandies (also known as eau de vie or schnapps). Fruit is sourced from the Great Lakes area, and distilling takes place onsite with no flavorings, sweeteners, or neutral spirits. Each bottle contains roughly 25 pounds of fruit, resulting in a not-too-sweet spirit that embodies the essence of the fruit.
Tasting room: The bright and airy tasting room offers tastings, flights, cocktails, and bottles. Take your pick from specialty cocktails made with apple brandy, grape-based grappa, and more
Tours: Take a tour while you're there (they last approx. 45 minutes) for an inside look at every step of the production process and taste Rhine Hall's flagship apple brandy. Tours take place Wednesday – Friday at 6:30pm, Saturday at 3 p.m. and 4:45 p.m. for $10/person. And on select Thursdays at 6:45 p.m., they offer intimate private tour with one of the owners, including exclusive tastings of unreleased spirits, for $45/person.
Insider tip: For a truly immersive experience, take one of Rhine Hall's cocktail classes. Liquid Confidence, for example, teaches you all about fruit brandy and grappa mixology and how to create your very own signature cocktail. Classes run around two hours and cost $55/person. 2010 W. Fulton St., West Loop
Apologue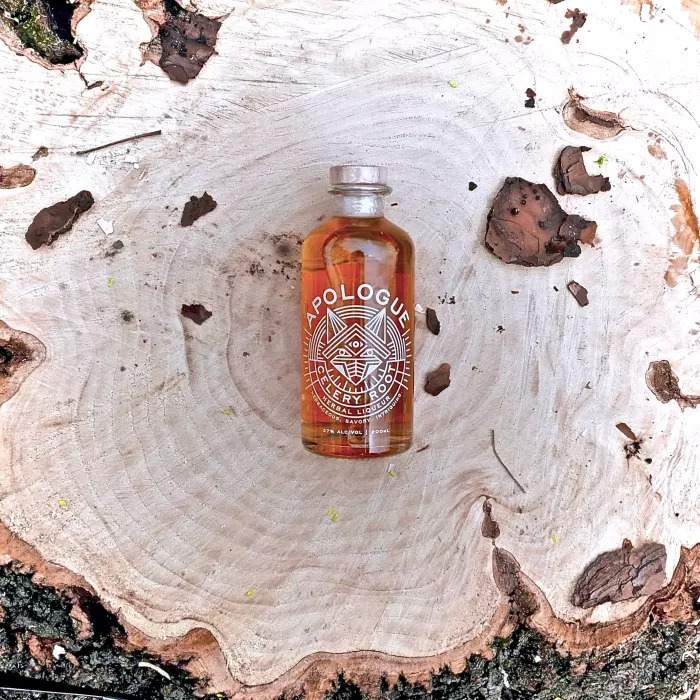 What you'll find: Apologue is shifting the paradigm when it comes to the nature of a liqueur with a new line of palate-provoking, spirited creations. Ingredients like aronia berry, celery root, and persimmon lend the spirits savory notes, while organic cane sugar adds a touch of sweetness, and feature full ingredient transparency right on the label, spotlighting the fruits, roots, herbs, and barks in each bottle.
Where to taste: Apologue doesn't have a public tasting room, but you can still try their spirits at celebrated spots like Cindy's Rooftop in The Loop, The Violet Hour in Wicker Park, and tons of other Chicago restaurants and bars.
Maplewood Brewery & Distillery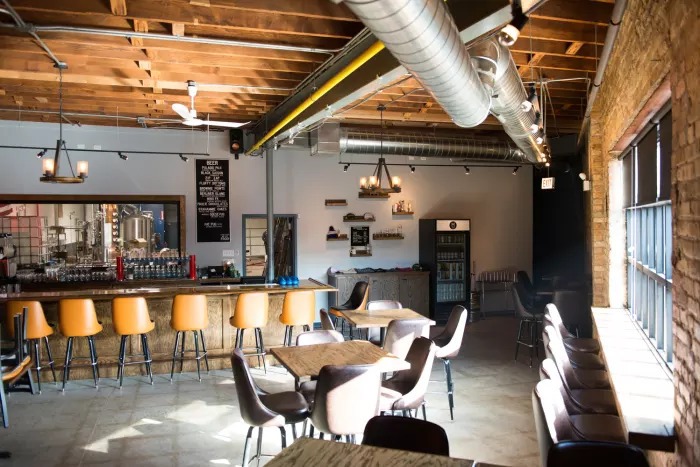 What you'll find: Maplewood, located down a quiet Logan Square block, is a two-for-one — a neighborhood brewery and distillery, all under one roof. The hybrid spot, the first of its kind in the state, makes both handmade beer and an always-fluid lineup of spirits.
Tasting room: The Lounge exudes a laid-back vibe, with its exposed brick, comfy chairs, and large windows that give guests a sneak peek into the production process. You'll find their beers on tap, including stouts, pale ales, and IPAs, along with specialty cocktails (including on-tap and frozen varieties) made with Maplewood's own spirits.
Insider tip: Hungry? While Maplewood doesn't have their own kitchen, they happen to be right next door to a catering company. You can order pub favorites like wings, salads, burgers, and wraps that'll be delivered into the taproom for you. 2717 N. Maplewood Ave., Logan Square
Letherbee Distillers
What you'll find: Born in Chicago, Letherbee has grown into a family of sought-after spirits distributed across the United States and Europe. Specializing in botanical spirits, their spirits are best known for their clean flavor and are frequently featured on some of the best cocktail menus in town. Try the Original Label Gin and the Barrel­-Aged Absinthe for starters.
Where to taste: Letherbee Distillers isn't open to the public. But you can try their spirits in cocktails all over Chicago.
FEW Spirits
What you'll find: Just beyond Chicago city limits, Evanston is an easy journey from downtown Chicago (and well worth the trip). You'll be rewarded with the handcrafted, small-batch creations at FEW Spirits, which has made a name for itself in the home of the Temperance Movement. Their signature spirits are made with the very best grains and aged to perfection before making their way to your glass.
Tasting room: The first distiller to open in Evanston since the end of the city's alcohol ban in 1972, FEW's tasting room is nothing short of groundbreaking. The friendly staff will lead you through a guided tasting or whip up different cocktails using FEW spirits. You can also purchase bottles, which feature hand-drawn labels of the 1893 World's Fair in Chicago.
Tours: Take a walk through the distillery, learn the history of liquors in Evanston, and enjoy a generous tasting of FEW's award-winning spirits. Tours are currently offered Thursdays at 6 p.m., Fridays at 2 p.m. and 6 p.m., Saturdays at 1 p.m., 3:30 p.m. and 5 p.m., and Sundays at 1 p.m. and 2:30 p.m. Tours are $10/person and include a tasting. 918 Chicago Ave., Evanston