With dozens of Michelin-starred restaurants and James Beard awards, Chicago's fine dining restaurants draw in locals and visitors from all over. And while their food has received national acclaim, many of these spots remain approachable even for the newest fine diners. Here's just a taste of some of the shining stars of the city's scorching hot culinary scene.
Alinea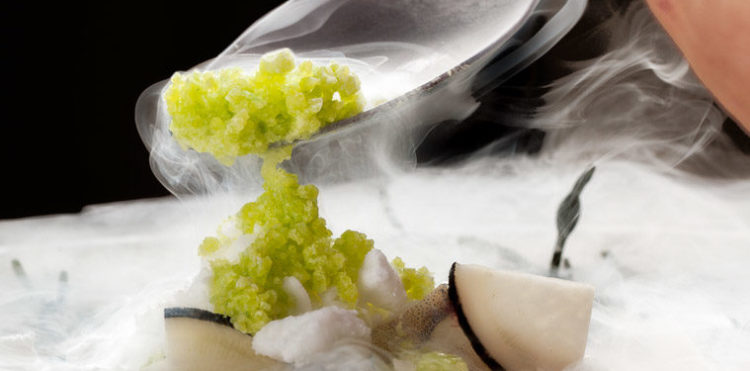 It's hard to think of an honor that Alinea hasn't won. With three Michelin stars and six James Beard nods for its chef, Alinea in Lincoln Park is one of the most recognized restaurants in the world. It's also one of the best, earning an annual spot on the list of the World's 50 Best Restaurants. Alinea's avant-garde dishes showcase the most cutting-edge molecular gastronomy techniques, while never failing to taste amazing. The multi-course tasting menu is considered the experience of a lifetime for many fine dining foodies.
Kasama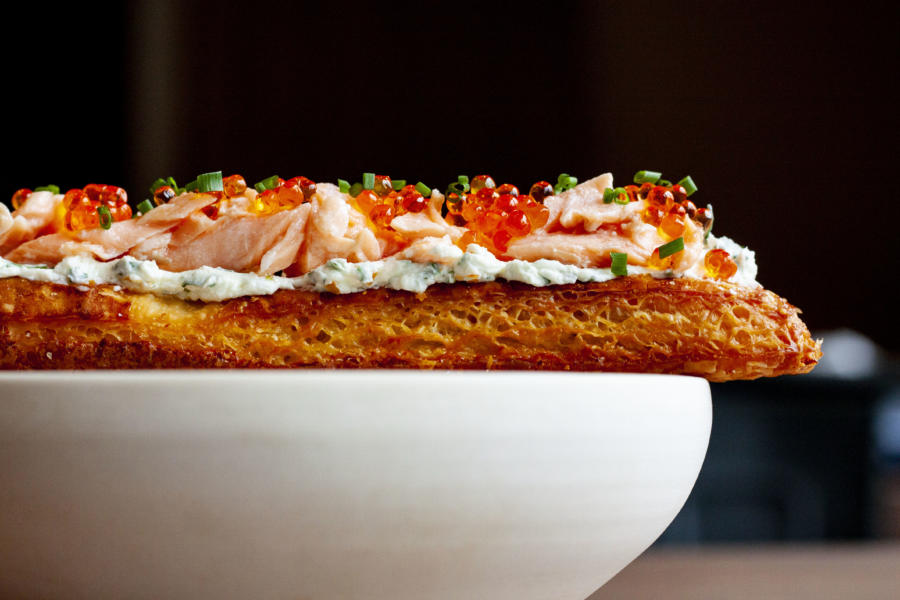 Nestled in the charming Ukrainian Village, Kasama offers a sophisticated tasting menu of Filipino cuisine. The bright space offers a daytime service for breakfast and lunch, consisting of sweet and savory pastries, cheesy breakfast sandwiches, and Filipino comfort food favorites. But in the evening, Kasama pulls out all the stops for its Michelin-starred dinner service. The dishes in the 13-course fine dining experience rotate regularly, but the Filipino flavors always shine through.
BOKA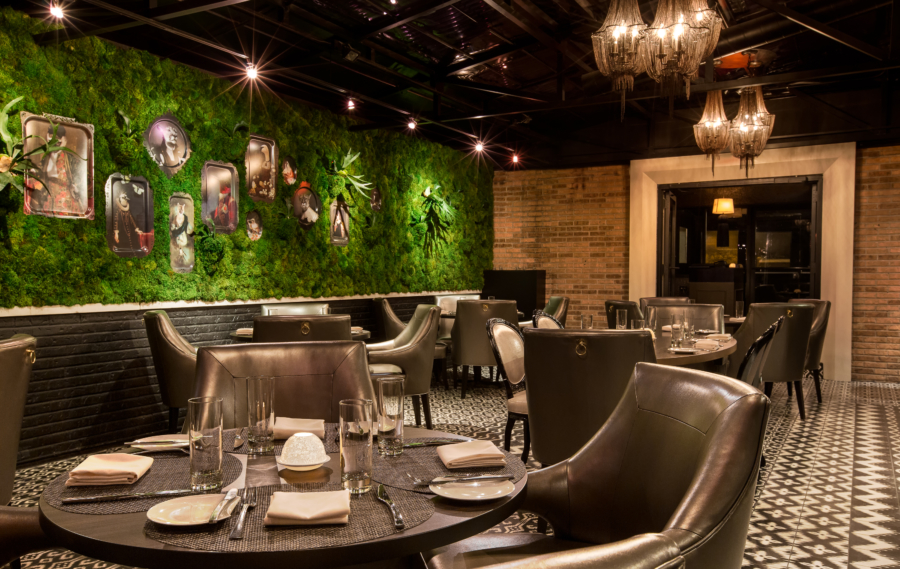 A long time classic in Chiago's dining scene, BOKA embodies the essence of fine dining and warm Midwestern hospitality. Since 2011, the Michelin Guide has annually awarded a Michelin star to this Lincoln Park institution — a testament to the chic restaurant's consistent excellence and impeccable standards. Using seasonal, locally sourced ingredients, BOKA's culinary artists craft complex flavors and textures that elevate contemporary American cuisine. 
Esmé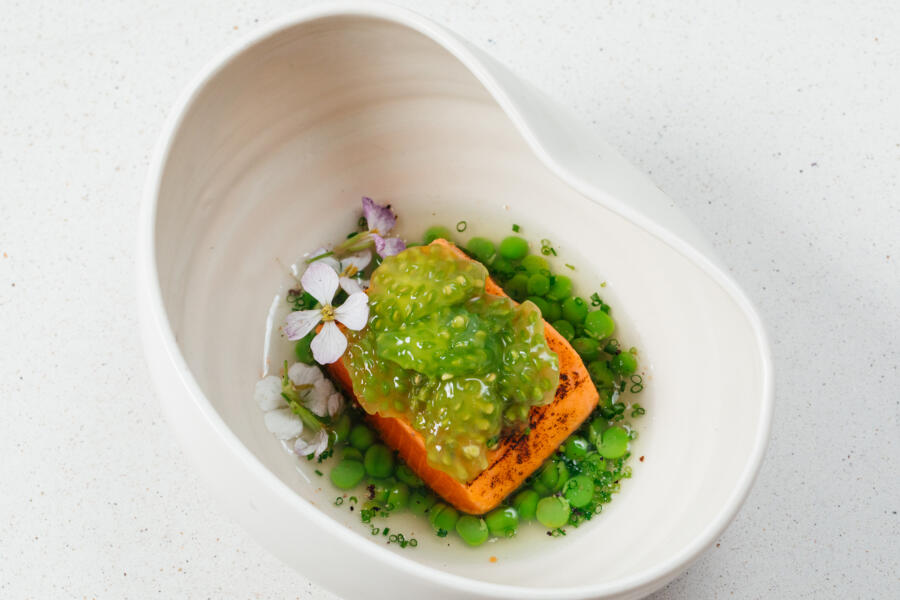 The aesthetic inside Michelin-starred Esmé, located in Lincoln Park, is reminiscent of a contemporary art gallery with its minimalist decor and natural materials. It's only fitting, considering that each plate from Esmé's modern American tasting menu is a work of art in itself. The menu changes frequently and experiments with playful and unique textures, colors, shapes, and colors. Stop by the adjacent Bar Esmé for a more casual dining experience.
Galit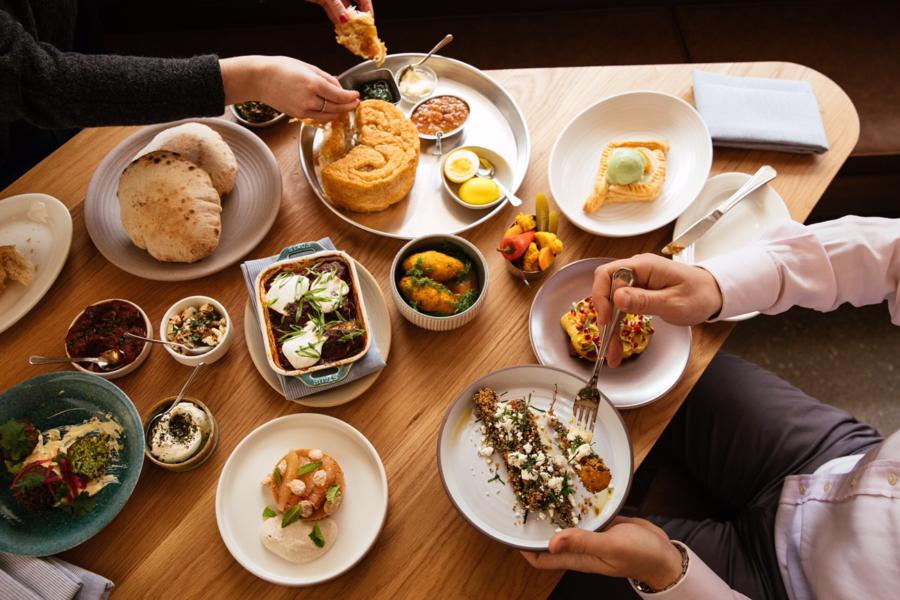 Middle Eastern and Israeli cuisines are the stars of the show at Galit in Lincoln Park. Guests to this Michelin-starred spot will enjoy a multicourse meal of creamy hummus, refreshing mezze, grilled mains — which include seafood, red meat, and veggies — and sophisticated dessert. Book a spot at their kitchen counter for a view of the bustling open kitchen. The cocktail menu also highlights ingredients from the Middle East, such as Medjool dates and saffron.
Jeong
From their humble beginnings in a mall food court, the team at Jeong is now running one of the city's hottest fine dining spots. Dave Park and Jennifer Tran caught the attention of critics and locals with Hanbun, their Korean fast-food stall in a suburban food court. The food was so good, it earned Park his first James Beard nomination for Rising Star Chef of the Year.
Now, the duo serves inventive Korean cuisine at their sleek and modern new space — Jeong in the ultra-hip West Town neighborhood. As with Hanbun, the spot has been flooded with Chicagoans, visitors, and restaurant critics alike. Jeong offers a Korean-inspired tasting menu of seven perfectly executed dishes, along with a la carte options like sashimi, duck confit, and more. No matter which you choose, you won't be disappointed.
Ever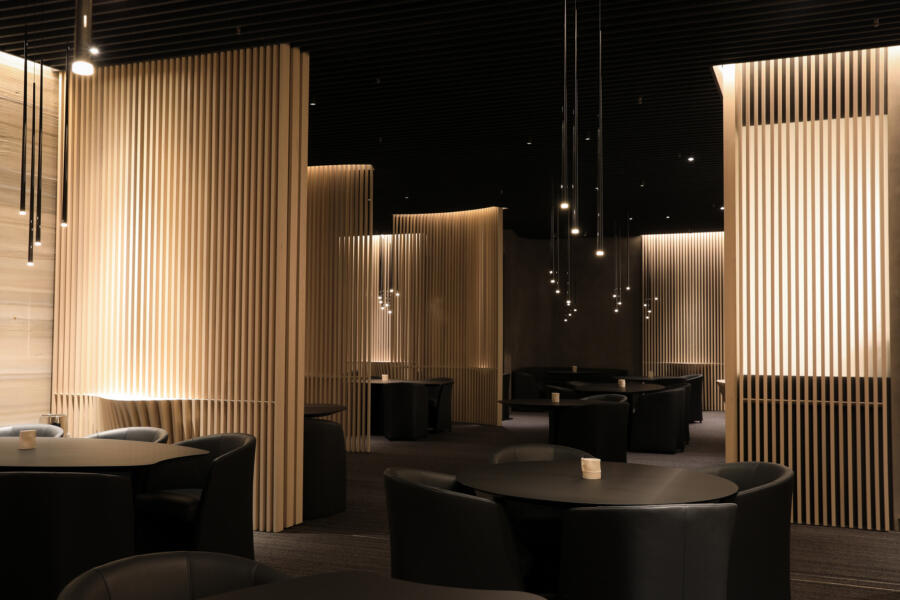 The stunning dining room at Ever is just a hint of the meal experience that's ahead. And it truly is an experience — the menu is an 8- to 10-course meal that changes frequently with the seasons, dreamed up by acclaimed chef Curtis Duffy. Each night's wine pairings are carefully curated to accompany each dish. The West Loop restaurant is the proud owner of two Michelin stars, and guarantees an unforgettable evening. Top off the evening at the chic in-house cocktail bar and lounge After, offering sophisticated vibes and an impressive menu of handcrafted drinks.
The Dining Room at Moody Tongue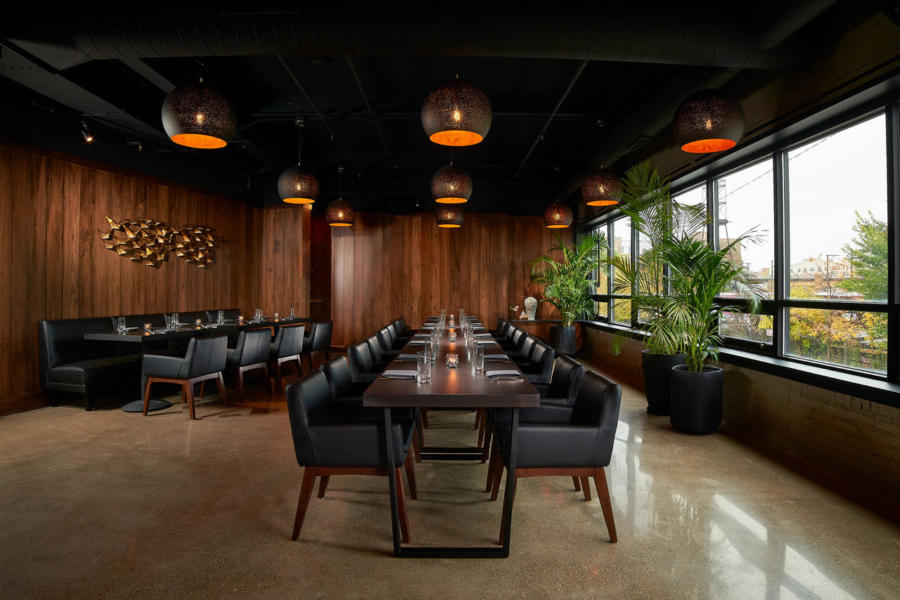 It's not often that you find a fine-dining tasting menu inside of a brewery. But everything about Moody Tongue will subvert your expectations. The kitchen at their intimate South Loop space is helmed by nine-time Michelin star chef Jared Wentworth, who has crafted a menu designed to thoughtfully elevate the intersection of food and beer. Expect refined, hyper-seasonal dishes alongside specialty beer pairings (of course).
North Pond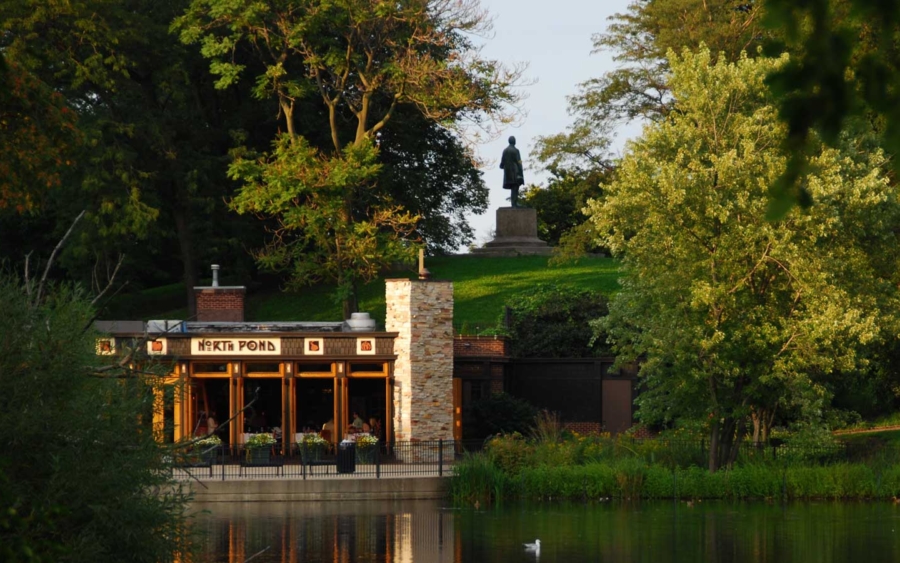 Dinner at North Pond always feels like going home — if home happens to be a cozy former boat house with a Michelin star on the wall in Chicago's Lincoln Park, that is. The short stroll through the park to North Pond gives a hungry diner time to anticipate Sherman's generous cuisine, where America meets France in the least pretentious way. Warm up by the fireplace in the winter, enjoy the birdsong in summer, and appreciate the glowing oak of the Prairie-style decor all year round with a thoughtful menu that changes with the seasons. 
Oriole
Granted, it's not that easy to spot the entrance to Oriole on the alley-side ground floor of a defunct glue factory in the West Loop. But once you realize your GPS is correct, and you see the discreet sign on the black-painted brick, you're in for a treat. There's the cinematic entrance to the den-like restaurant via a former freight elevator door. With only 28 seats and an open kitchen, the feeling is intimate. And every detail, from the soft lighting that shines perfectly on each table to the creamy paper lanterns floating from the ceiling, is a zen-like poem of understatement. Because here, the focus is on Chef Noah Sandoval's multi-course tasting menu; an exquisite experience that unfolds in perfect harmony as an ode to American cuisine in all its culturally diverse facets, textures, and tastes. 
Sepia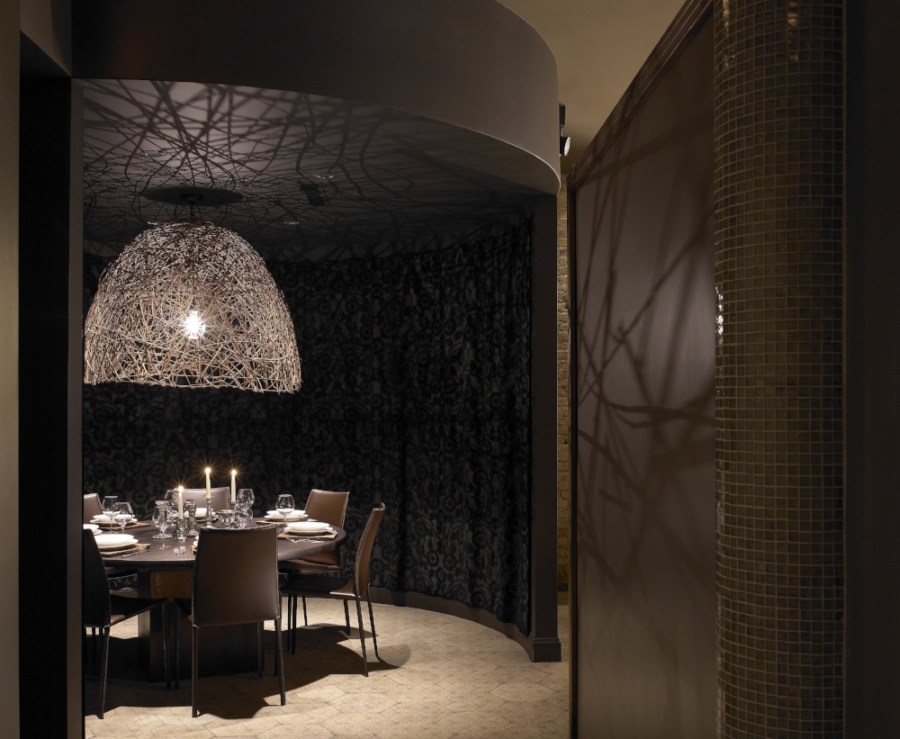 In a late 19th-century former print shop, Sepia has the, well, sepia-toned feel of a classic. The upscale spot still shines after more than a decade in business. Filled with hand-crafted millwork, burnished brass and vintage stemware make an ideal setting for an intimate meal between friends or business colleagues. Chef Andrew Zimmerman's inventive seasonal menu is designed to showcase the flavors of the mostly organic ingredients.
Brindille
Chef Carrie Nahabedian's love and respect for French food shines through in every bite at her "passion project" Brindille in River North. Try her signature dishes, like foie gras, squab, and lamb saddle, all crafted with impeccable technique. The wine list contains one of the best ranges of French wines in Chicago. And the restaurant's James-Beard Award-winning interior is a "gem jewel box" complete with fine china, French linens, and a refined ambiance.