One of Chicago's hippest areas is also overflowing with beer options. This stretch of Milwaukee — which runs through Wicker Park and Logan Square — is home to music venues, nightlife, boutiques, trendy restaurants, and lots of cool craft breweries that embrace the eclectic vibe of the neighborhood.
Stop 1: Revolution Brewing Brewpub
The largest independent brewery in the state, Revolution Brewing's Logan Square brewpub is a popular stand-by on the Milwaukee Corridor nightlife circuit. Grab a spot at the bar, where you can try one-off brews that aren't available anywhere else. Oh, and the food is great too.
Stop 2: Hopewell Brewing Company
The taproom at Hopewell Brewing is bright, modern, and open, which happens to perfectly describe their beers too. This small brewery is always trying something new, so expect some classics and some experimental brews. They brew small-batch beers every season, including many that you can only taste in their taproom.
Stop 3: Pilot Project Brewing
As a brewing incubator, Pilot Project allows you to try some of the city's most promising up-and-coming brewers all under one roof. Try inventive creations that haven't hit shelves yet (pickle beer anybody?), and maybe discover the next big name in beer before anyone else. The space also serves coffee, kombucha, and snacks and has a popular year-round patio.
Stop 4: Bungalow by Middle Brow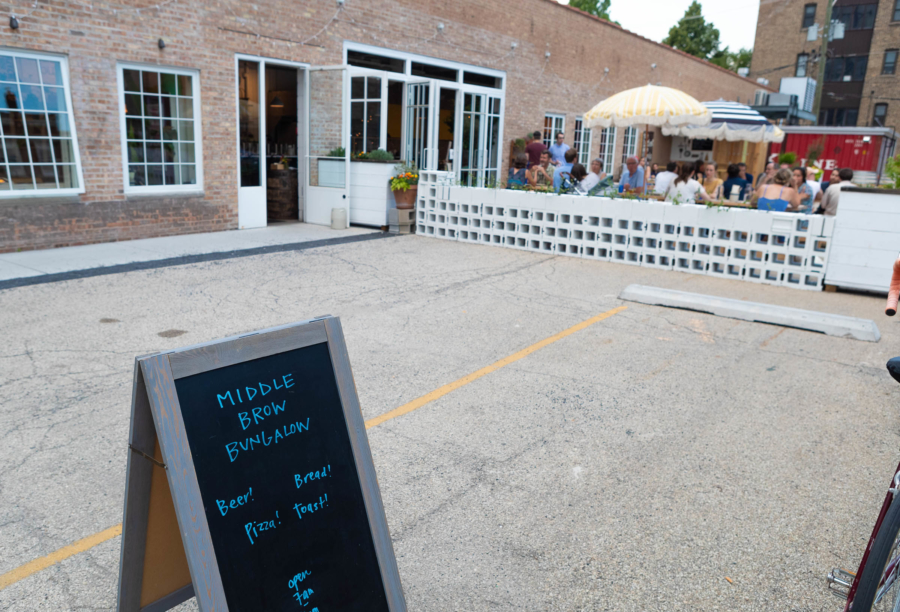 This funky space matches the funky brews. A few blocks off Milwaukee, Middle Brow's brewpub is open for breakfast, lunch, and dinner. Stop by in the morning for a weekend brunch or the rest of the day for thin-crust pizzas. The beer menu is focused on fermentation and experimenting with yeast, with hop-forward, dark, sour, and funky styles. It's also the city's first natural winery.
Stop 5: Solemn Oath
Just down the street from Middle Brow, Solemn Oath Brewery's Still Life taproom is a relaxed neighborhood hangout that just so happens to have excellent beer. On any given day, you'll find locals enjoying Solemn Oath's housemade beer and seltzers while playing pool or hanging out with their pup (the taproom is dog-friendly to boot). Still Life also has a regular schedule of culinary pop-ups and collaborations with local restaurants, food trucks, and more.
Stop 6: Life on Marz Community Club
End your craft beer tour at this unique taproom that's home to Marz Community Brewing Company. This locally born brewery has become known for its flagship wheat ale, Jungle Boogie, as well as its sour series and more exotic concoctions. Along with Marz brews, you can sample their line of CBD seltzers, nitro coffee, kombucha, and locally made snacks.
Looking for more craft breweries in Chicago? Try some new brews while exploring Chicago neighborhoods with these craft beer itineraries.