Prepare yourself for one massive picnic. Taste of Chicago is back with a mouth-watering line-up of local food vendors. This year, the fun is spread out across multiple neighborhood pop-up events and one bite-sized festival in iconic Grant Park.
Taste of Chicago pop-ups will return this year with food and music events in three Chicago neighborhoods — Austin (June 11), Pullman (June 18), and Little Village (June 25) — a bite-sized version of the classic lakefront food festival from July 8 – 10.
This year's vendors will dish out not just tastes of Chicago classics — like hot dogs, pizza, cheesecake — but also bites that represent the international influences tied to the city's history as a melting pot of cultures.
Taste of Chicago restaurants – Grant Park
Whadda Jerk
The Original Rainbow Cone
Don Paleta
Mr. Quiles Mexican Food
Decadent Flavor
Ms Tittle's Cupcakes
Haire's Gulf Shrimp
Buona Beef
Cynthia's Gumbo Express Inc
AUNTIE VEE'S KITCHEN
La Cocinita Food Truck
Taco Sublime
Josephine's Cooking
Robinson's No.1 Ribs
Churro Factory
Yum Dum
Mr E Chef Catering
The Sole Ingredient Catering
Doom Street Eats
Chicago's Doghouse
Prime Tacos
Healthy Substance
Seoul Taco Chicago
Eli's Cheesecake Company
Barangaroos Aussie Pies
BJ's Market & Bakery
Arun's Thai Restaurant
Classic Cobbler Baked Goods Company
Tandoor Char House
Porkchop
Esperanza Kitchen Delights
Connie's Pizza
Restaurante Franco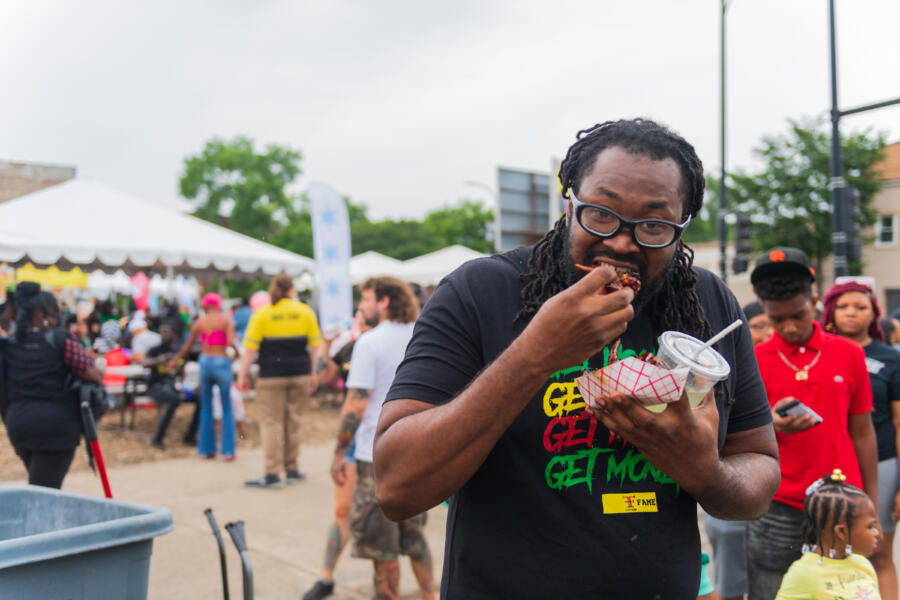 Taste of Chicago restaurants – neighborhoods
Taste of Chicago Austin
Catered By Kish
Cooking from the Soul Catering
Cynthia's Gumbo Express
Doom Street Eats
Josephine's Southern Cooking
Mr. Quiles Mexican Food
Ms Tittle's Cupcakes
Razpachos
Robinson's No.1 Ribs
Schweet Foods
The Sole Ingredient Catering
Whadda Jerk
Taste of Chicago Pullman
Don Paleta
Mr. Quiles Mexican Food
Ms Tittle's Cupcakes
Cynthia's Gumbo Express
AUNTIE VEE'S KITCHEN
Catered By Kish
Taco Sublime
Razpachos
Robinson's No.1 Ribs
Yum Dum
Chicago's Doghouse
Southside Grinds
Coffee Co
JUS SANDWICHES
Burp Restaurant and Catering
TRUTH Ribzzz
Taste of Chicago Little Village
Don Paleta
Mr. Quiles Mexican Food
Ms Tittle's Cupcakes
AUNTIE VEE'S KITCHEN
Taco Sublime
Razpachos
Yum Dum
Mr E Chef Catering
Healthy Haven
Chicago's Doghouse
Prime Tacos
Healthy Substance
Carnitas Y Tacos
Maravatio
Ann's Flavored Cheesecakes