No one sings the blues quite like Chicago. Come hear the distinct sounds of electrified, urban blues in the city where it was born.
Following the Great Migration that also inspired Chicago-style jazz, Southern black migrants introduced the city to a new kind of music — one that spoke of trials and tribulations, sorrows and successes. But musicians had to adapt to compete with all that urban noise, giving rise to an amplified version that would become known as Chicago-style blues.
Here are some of the best spots in the city to hear that only-in-Chicago blues sound.
Chicago Blues Festival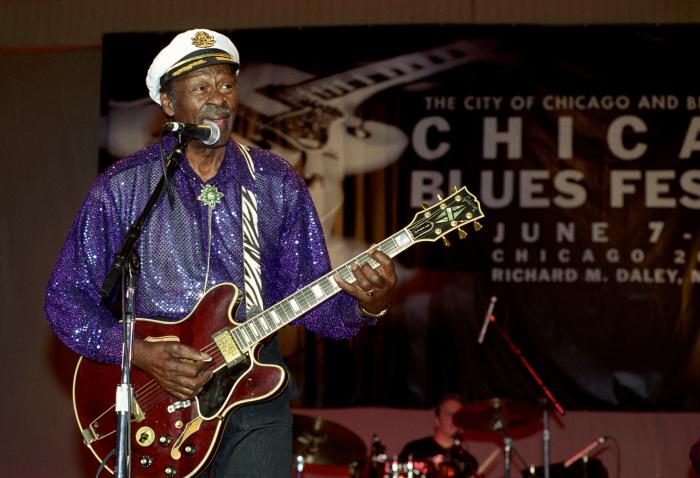 In June, there's no better place to be than the free Chicago Blues Festival in Millennium Park. The three-day line up celebrates the past, present, and future of the genre — including its influence on soul, R&B, gospel, rock, pop, and hip hop music. The festival has been a Chicago tradition for more than three decades, so you know it's seen some all-time blues greats — B.B. King, Bo Diddley, Buddy Guy, Stevie Ray Vaughan, Etta James, and more.
Chicago blues venues
The Bassment
This subterranean speakeasy features live music every night they're open, with an emphasis on the blues. Just find the secret door inside The Hampton Social, then head down the stairs into the sleek lounge filled with gold accents and leather couches. Grab a spot by the stage to be close to the action, or hang out in the back and sip on The Bassment's signature cocktails. Either way, you're guaranteed to hear some great blues. 353 W. Hubbard St. River North
Blue Chicago
Sing the blues in River North at this casual, late-night hang out. Showcasing Chicago's signature electrified blues and other blues styles, Blue Chicago has hosted greats like Koko Taylor, Willie Kent, Johnny B. Moore, Magic Slim, Eddie Clearwater, and Eddie Shaw over the years. Known for high-energy performances and a welcoming atmosphere, Blue Chicago is a must for any blues fan. 536 N. Clark St. River North
Buddy Guy's Legends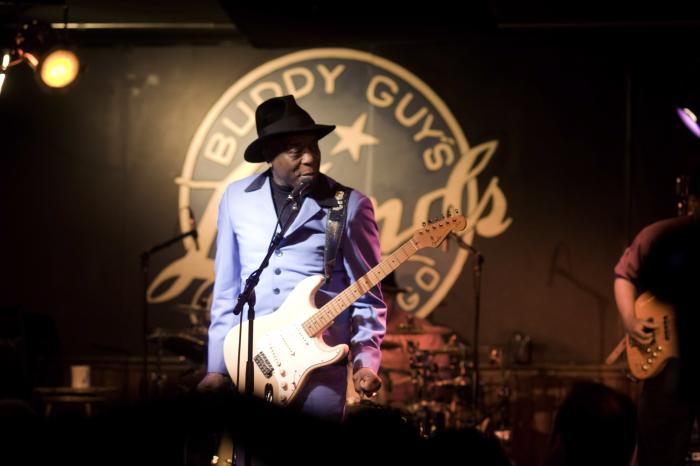 It doesn't get much more legendary than Buddy Guy. He's a Rock and Roll Hall of Fame inductee, a multi-GRAMMY Award winner, and an early adopter of Chicago's electrified blues sound. His Chicago club, Buddy Guy's Legends, is a bucket list stop for blues fans from all over. You can even catch Buddy perform there live every January. The rest of the year, you'll still hear incredible live blues every night of the week, plus free acoustic sessions over the lunch and dinner hours. 700 S. Wabash Ave., South Loop
House of Blues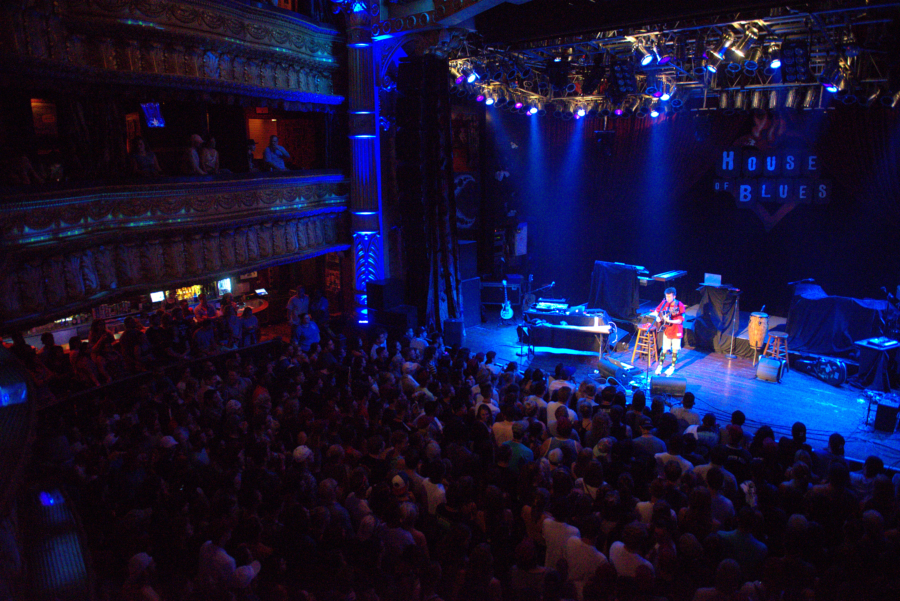 The House of Blues brings the spirit of the Mississippi Delta to Chicago. Located in the heart of downtown at the iconic Marina City, the House of Blues features an intimate atmosphere, state-of-the-art sound, a restaurant with Southern-inspired fare, VIP accommodations, and more. You'll find a solid calendar of renowned blues musicians, along with local and national acts across genres. 329 N. Dearborn St., River North
Kingston Mines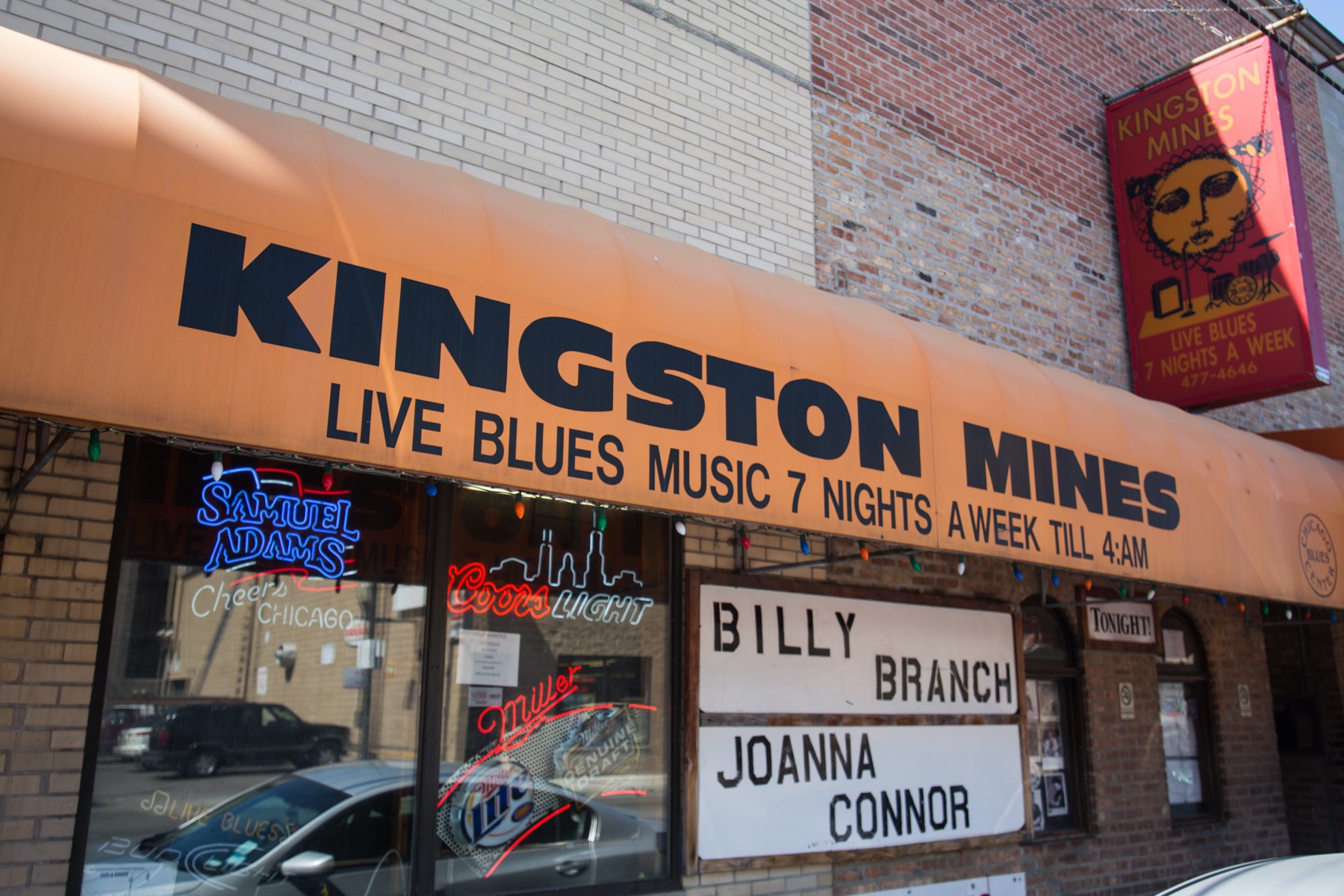 An epicenter of local blues, Kingston Mines is known for its non-stop blues shows every night of the week. The north-side fixture got its start back in 1968, making it Chicago's oldest and largest continuously running blues club. The venue's set up features two stages, where bands' alternating sets keep the music going past well past 3 a.m. each night. 2548 N. Halsted St., Lincoln Park
Rosa's Lounge
Both new and seasoned blues fan will feel right at home in Rosa's Lounge, a great blues club and classic neighborhood bar. Rosa's was founded by an Italian immigrant who traveled to Chicago in 1978 after a life-changing meeting with Junior Wells and Buddy Guy in Milan. The family-owned lounge, inspired by the spirit of the south-side clubs where Chicago blues was born, welcomes both traditional and modern performers to its stage. 3420 W. Armitage Ave., Logan Square