Whether you're a lover of Beaux Arts and Victorian, or inspired by clean-lined modernism, you'll feel right at home surrounded by Chicago's history-defining architecture. From Gothic Revival survivors of the Great Chicago Fire to the birth and evolution of the modern skyscraper, the city skyline is a mesmerizing homage to legendary architects and groundbreaking styles.
Here's an overview of some of the city's architecture musts.
Chicago Architecture Center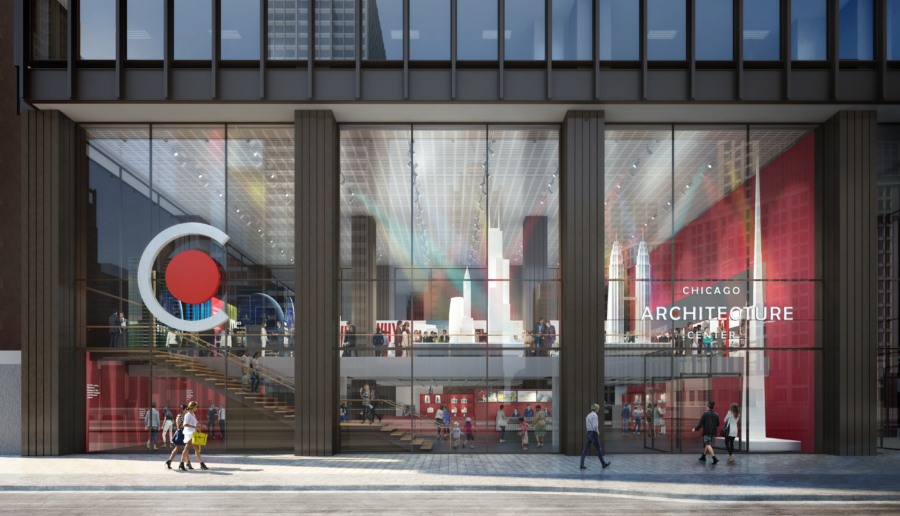 Sitting right above the Chicago Riverwalk in a building designed by legendary architect Mies van der Rohe, the Chicago Architecture Center is the perfect springboard for exploring Chicago's architectural past and present. The center not only houses architectural exhibits, charting everything from the world's tallest buildings to the city's rebirth following the Great Chicago Fire, but it also offers more than 85 walking, bus, and boat tours, bookable online or at the center's box office on the main level.
A sure bet is the Chicago Architecture Foundation Center River Cruise aboard Chicago's First Lady, voted Chicago's #1 tour by TripAdvisor users. It's led by knowledgeable Chicago Architecture Center docents who'll tell you the fascinating history behind more than 50 of the city's iconic buildings along the Chicago River. Tours last about 90 minutes.
The Chicago Architecture Center, One Illinois Center, 111 E. Wacker Drive, Loop
Frank Lloyd Wright's Chicago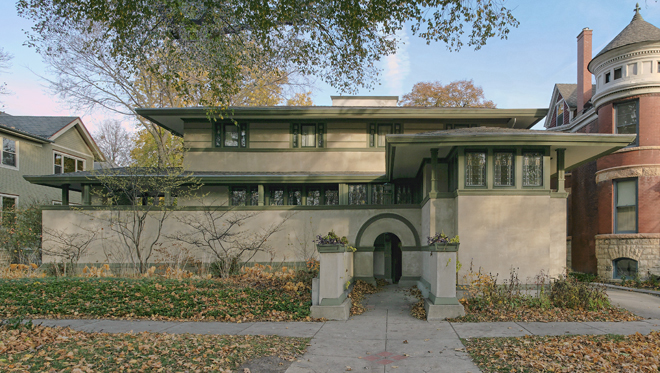 Oak Park is home to the world's largest collection of Frank Lloyd Wright-designed structures in the world. And, in fact, the Chicagoland area in general is a treasure trove of Wright's work.
The Frank Lloyd Wright Trust, among others, offers fascinating tours that include the Frank Lloyd Wright Home and Studio and Unity Temple, both in Oak Park; the Frederick C. Robie House, considered one of the most important buildings in American architecture, located in beautiful Hyde Park; and the landmark Loop gem, The Rookery, which features Frank Lloyd Wright's dramatic central light court. Also pay a visit to the Emil Bach House in Rogers Park, a late Prairie-style residence that you can book for overnight stays.
In addition, the Frank Lloyd Wright Trail is a self-guided architectural tour that features 13 Wright-designed buildings open to the public throughout Illinois. Stops along the trail include Oak Park, Geneva, Rockford, Belvidere, Springfield, Kankakee, Hampshire, and Dwight.
Chicago architecture tours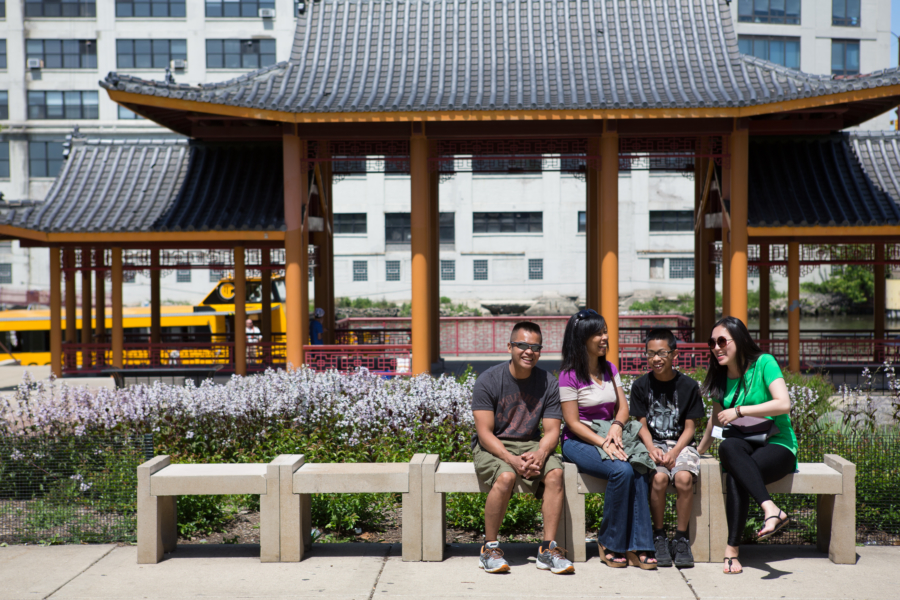 There are endless options when it comes to great architectural tours of the city, whether on foot, or by boat, bus, bike, or segway. A couple to check out include:
Chicago Detours
Guides have degrees in history, the humanities, and architecture, so you know you're learning from the best. Headline tours include Loop Interior Architecture Walking Tour with Pedway, a system of underground tunnels and overhead bridges, and Best Architecture Walking Tour For Design Lovers.
Inside Chicago Walking Tours
Hear about the hidden details and real stories of Chicago's legendary architecture on an Inside Chicago Walking Tour. These two-hour tours take you inside some of the city's most fascinating buildings, where your passionate guide will bring the spot to life inside and out. Tours explore buildings in the Loop, Chinatown, Wicker Park/Bucktown, the riverfront, and beyond.
Free Chicago Greeter Tours
For the architecture junkie who's also on a budget, the free Chicago Greeter program pairs you with a local who'll highlight architecture both downtown and in your pick of the city's neighborhoods. This is the ultimate in insider tours. If you don't get a chance to register in advance, look into an on-the-spot InstaGreeter walk instead.
Free Tours by Foot
The name says it all. These budget-friendly tours use a "pay-what-you-can" model. Themes include the North Loop and Millennium Park Tour, Riverwalk and Chicago History Tour, and the The Magnificent Mile Tour. If you're visiting during the cooler months, take a seasonal Chicago Pedway Tour to explore the city's fascinating underground tunnels.
MetroWalkz Self-Guided Walking Tours
Explore Chicago at your own pace with a free, self-guided walking tour. Just select one of MetroWalkz's all-digital, mobile-friendly tours, showcasing nine unique areas of the city. Their Loop Architecture Tour will give you a good overview of Chicago's downtown, with a focus on the Loop's architecturally significant buildings.
Absolutely Chicago Segway
Zip and zoom with Absolutely Chicago Segway's History of Chicago Architecture Tour. You'll see buildings that exemplify the Chicago School of architecture; neoclassical, art deco, modern, and postmodern styles; and the work of architects such as Burnham, Sullivan, Wright, Helmet Jahn, Mies Van der Rohe, and Holabird.
Architecture boat tours
There are so many ways to tour Chicago's architecture from the water. In addition to the Chicago Architecture Foundation Center River Cruise aboard Chicago's First Lady, a few to check out include Wendella Tours and Cruises; Chicago Line Cruises; Mercury, Chicago's Skyline Cruiseline; Shoreline Sightseeing Company; Seadog Cruises; and Tall Ship Windy, a 148-foot, traditional four-masted schooner
Note: Architectural tour themes are subject to change.
Open House Chicago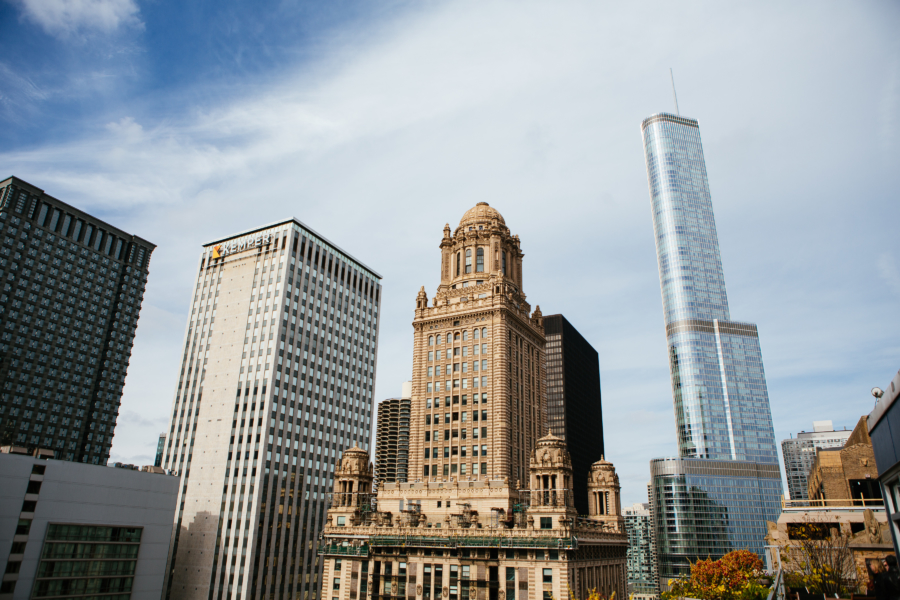 Have you ever walked by an interesting Chicago building and wished you could take a peek inside? You'll get your chance during Chicago's annual Open House Chicago, a free festival hosted by the Chicago Architecture Center in October. More than 200 significant buildings open their doors for self-guided tours. Structures located in 20 different neighborhoods range from soaring skyscrapers to opulent mansions and exclusive private clubs, many of which are rarely open to the public. Tickets or registration are not required, and you can build your own itinerary based on your must-sees.