From Gothic Revival survivors of the Great Chicago Fire to the birth and evolution of the modern skyscraper, the Chicago skyline is a mesmerizing homage to legendary architects and groundbreaking styles. And the best way to dive into it all is on a Chicago architecture tour.
Here's an overview of some of the city's amazing architecture tours, from in-depth walking tours to boat cruises along the Chicago River or Lake Michigan shoreline.
Chicago architecture boat tours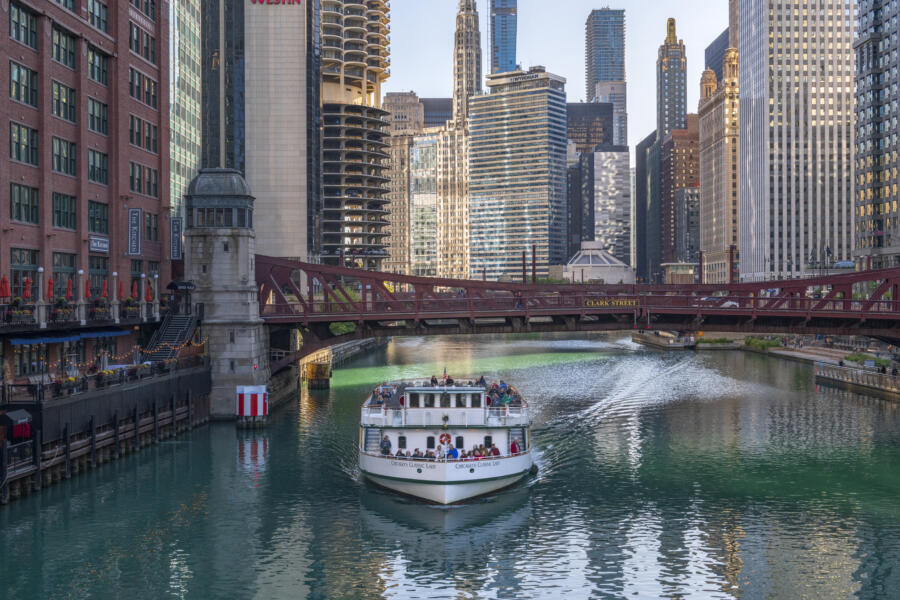 Chicago Architecture Center River Cruise
A top-rated architecture experience, this relaxing boat cruise aboard Chicago's First Lady is known for its expert tour guides who share the stories behind more than 50 significant buildings.
Chicago Fireboat Tours
Come aboard a real Chicago fireboat and cruise the same waterways where the historic ship once fought fires. The expert guides will highlight architecture, history, and the boat itself as you sail from Lake Michigan onto the Chicago River.
Wendella Tours and Cruises
Choose your own adventure on Wendella's architecture tours. This long-running cruise company offers lake and river excursions, with shorter and more in-depth options.
Mercury, Chicago's Skyline Cruiseline
Admire the city's stunning skyline on this informative boat tour that covers both Lake Michigan and the Chicago River. The live narration covers the city's rich history while pointing out architectural icons along the way.
Shoreline Sightseeing Company
Discover the city and its iconic skyline from the water on these guided tours. Choose between exploring all three branches of the Chicago River or sailing down the Lake Michigan shoreline.
Tall Ship Windy
You're in for a truly unique experience aboard this 148-foot, traditional four-masted schooner, where you'll sail Chicago's scenic lakeshore and learn about the history of the city and its world-famous architecture.
City Cruises
Admire dramatic riverfront views while enjoying an elegant meal aboard this all-glass vessel, where your brunch or lunch is accompanied by informative narration and picture-perfect views.
Chicago architecture walking tours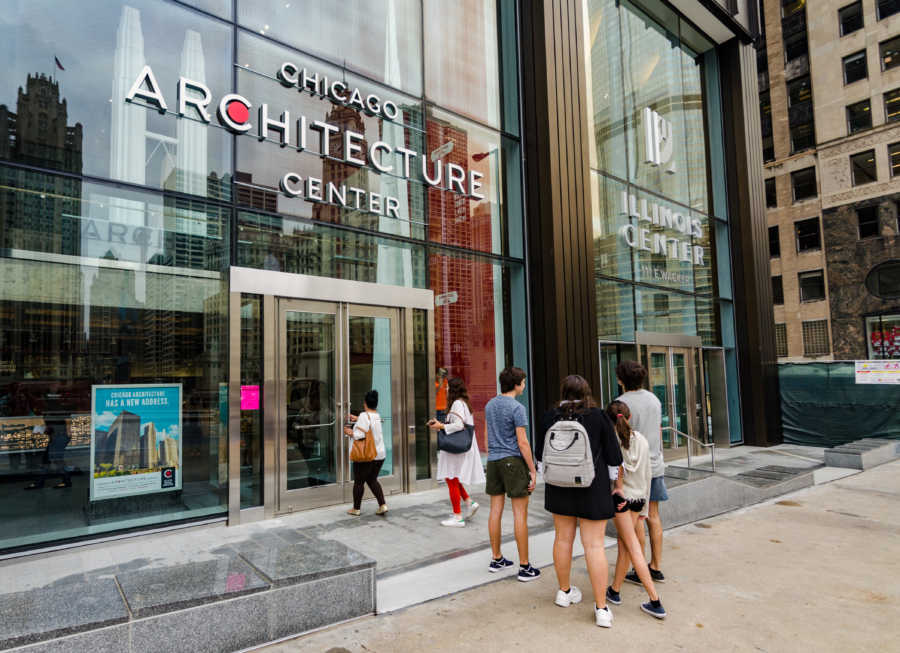 Inside Chicago Walking Tours
Hear about the hidden details and real stories of Chicago's legendary architecture on an Inside Chicago Walking Tour. These in-depth tours take you inside some of the city's most fascinating buildings, from Art Deco masterpieces to famous movie locations.
Free Tours by Foot
The name says it all. These budget-friendly excursions use a "pay-what-you-can" model. Their architecture-themed tour takes you along the Chicago Riverwalk and throughout the Loop and Millennium Park.
Tours With Mike
Led by an award-winning guide, Tours With Mike offers a unique perspective on the city's architecture. One popular route is the Ugly Buildings tour, an "educational roast" of some of Chicago's lesser-known spots.
Chicago Greeter
For the architecture junkie who's also on a budget, the free Chicago Greeter program pairs you with a local who'll highlight either downtown or in your pick of the city's neighborhoods. If you don't get a chance to register in advance, look into an on-the-spot InstaGreeter walk instead.
MetroWalkz Self-Guided Walking Tours
Explore Chicago at your own pace with a free, self-guided walking tour. Just select one of MetroWalkz's digital, mobile-friendly tours, showcasing several unique areas of the city. Their Loop Architecture Tour will give you a good overview of Chicago's downtown.
Chicago architecture bus tours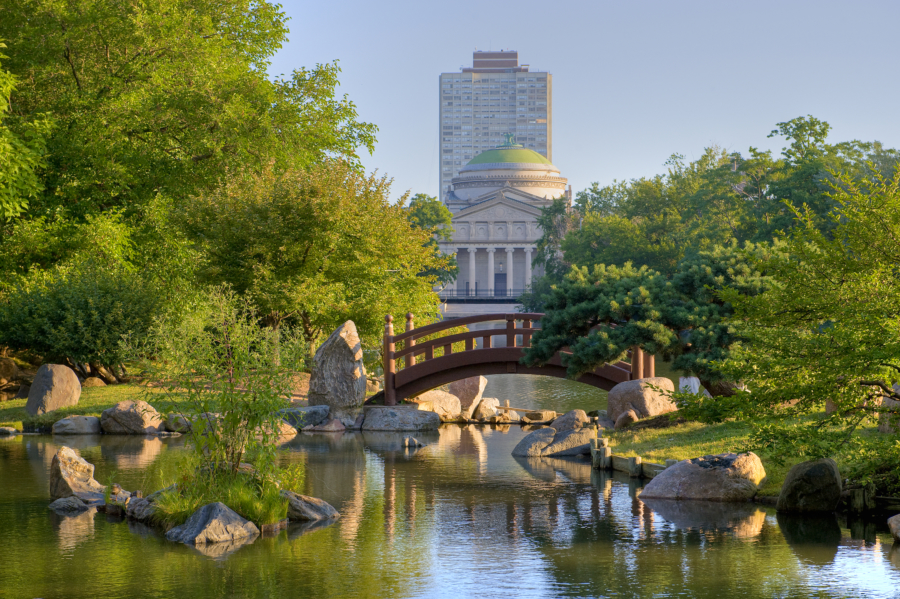 Big Bus Chicago: These hop-on, hop-off bus tours are a great way to explore Chicago's architecture at your own pace. The route cruises by all the city's top landmarks. Hop on to hear pre-recorded commentary, hop off to get out and explore on your own.
Chicago Mahogany Tours: Immerse yourself in Chicago's neighborhoods, from Bronzeville to Pullman, on these bus tours that touch on everything from architecture to culture, with an emphasis on Black history.
Chicago Architecture Center: These in-depth bus tours, led by seasoned guides, cover a wider variety of topics, like historic houses of worship, the Chicago World's Fair, Gothic-style architecture, and beyond.