After a long hiatus from in-person shows, many theatres in Chicago are reopening their doors and lifting the curtains for live performances. Expect some brand new shows (including a few that are Broadway bound), and continuations of long-delayed runs. See some of Chicago's best talent in almost every corner of the city, from cutting-edge neighborhood theatres to historic venues in the downtown theatre district. Check out some of our top picks, and grab your tickets today before they sell out!
Paradise Square at James M. Nederlander Theater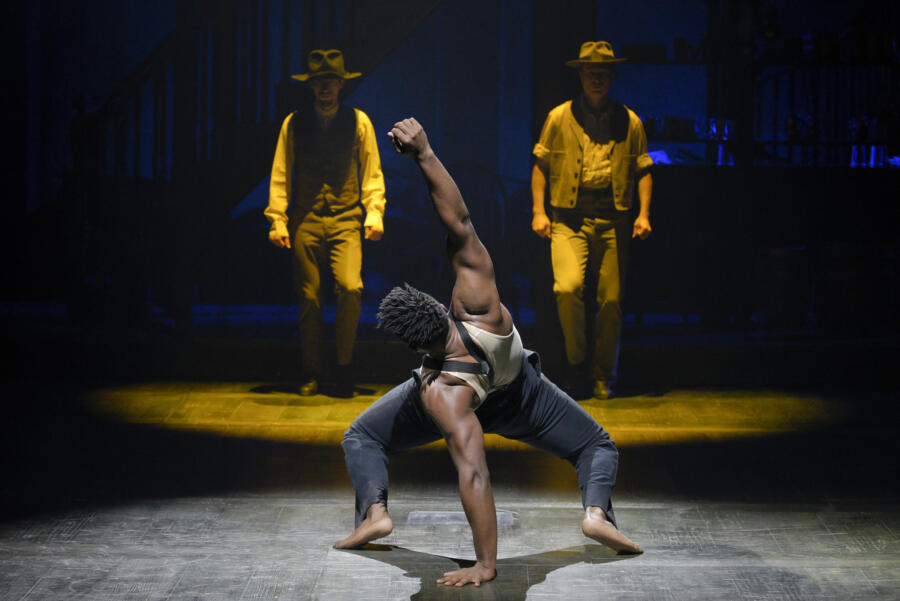 Nov. 2 – Dec. 5, 2021
Be among the first to see Paradise Square during its pre-Broadway premiere run in Chicago. Debuting in the city at the James M. Nederlander Theater, this new musical is set in New York, 1863 — a time when the country is divided by the Civil War. The musical focuses on the Five Points, a Lower Manhattan slum where Irish immigrants settled alongside free-born Black Americans. It chronicles the shared cultures and racial harmony upended by the eventual Draft Riots in July 1863. With lively choreography and a contemporary score, Paradise Square depicts a long over-looked moment in history.
Get tickets: Tickets are available now from Broadway in Chicago.
Six at CIBC Theater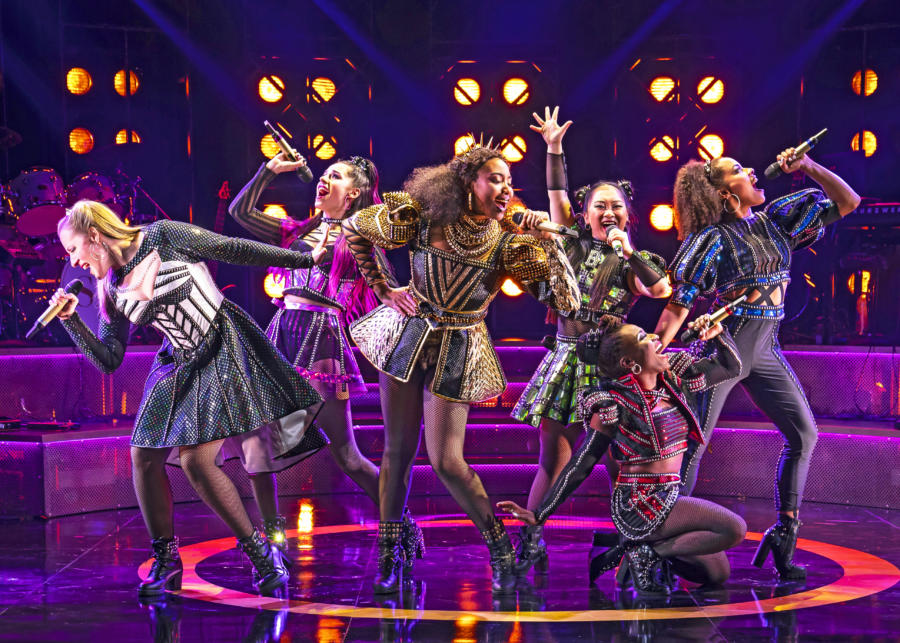 March 29, 2022 – July 3, 2022
Who knew historical heartbreak could be this fun? In Six, the six wives of Henry VIII take the stage to sing about their worst moments with their husband for a true showing of twenty-first century girl power. Set against a musical backdrop of upbeat, modern-day pop, Six will have you laughing and cheering as six queens reclaim their story. For fans of Hamilton, Six is compelling revisionist history, told with a fun hip-hip score.
Get tickets: Tickets aren't on sale quite yet but check back on Broadway in Chicago soon.
Mr. Burns: a post-electric play at Theater Wit
Open Aug. 27, 2021
As one of the most popular shows in Theater Wit's history, Mr. Burns: a post-electric play is returning to the mainstage to welcome back patrons after months away. The comedic play builds off an episode of The Simpsons from the TV show's fifth season, titled "Cape Feare." The play centers around a group of characters that have survived a world-collapsing catastrophe and grapples with the evolution of pop culture into mythology.
Get tickets: Tickets will be available soon on Theater Wit's website.
The Tragedy of Othello, the Moor of Venice at Court Theater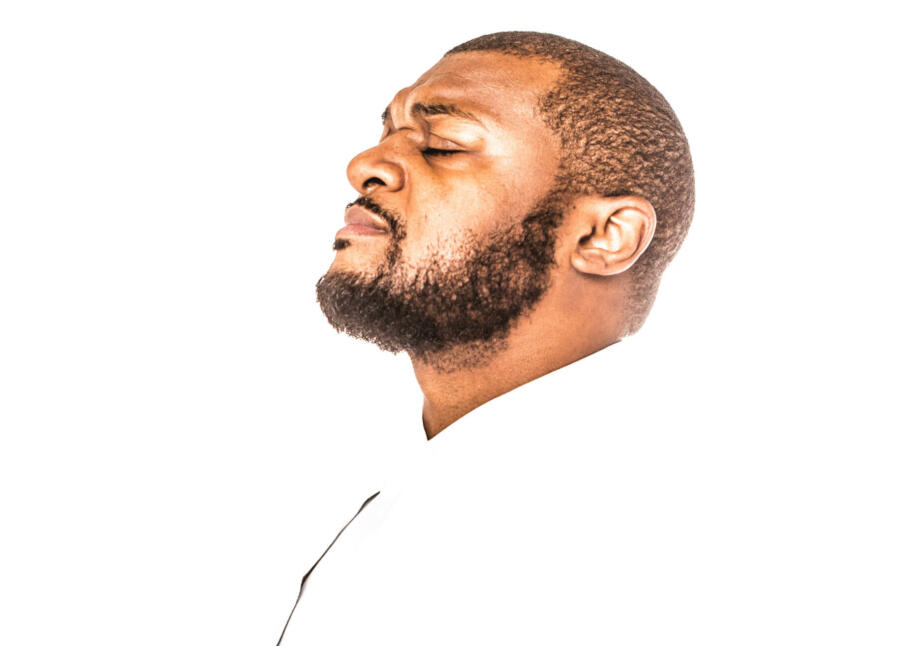 Oct. 7 – Nov. 21, 2021
You'll find a classic Shakespearian experience at Court Theater, the professional theater of the University of Chicago. Court Theater seeks to revive everything from classics to lost masterpieces. In its adaption of The Tragedy of Othello, the Moor of Venice, this play will explore how "complex notions of race, gender, and complicity at the heart of the play's murderous events speak to a world on the brink of change," according to the show's official description.
Get tickets: Court Theater sells tickets by season with the ability to buy a package or single ticket.
Bug at Steppenwolf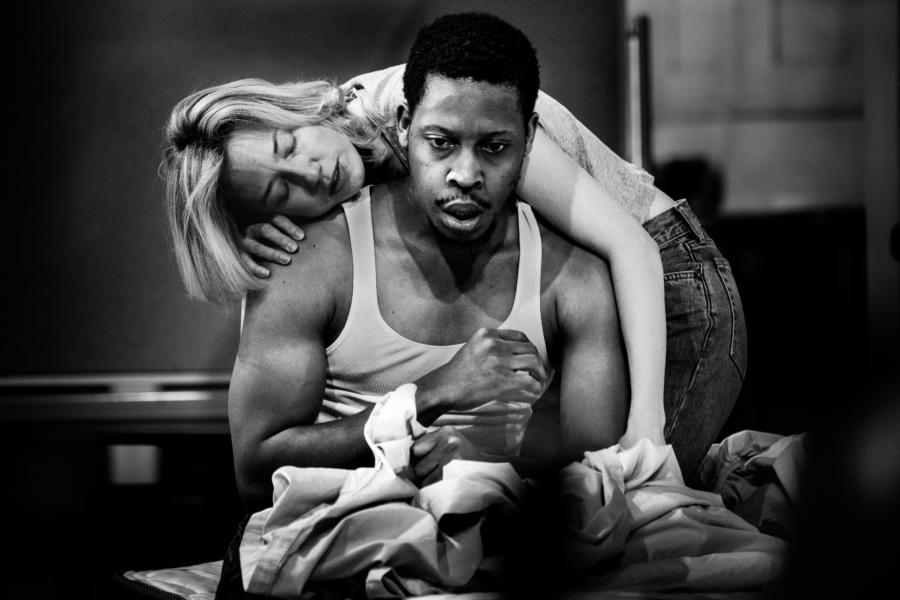 Nov. 11 – Dec. 12. 2021
You may have been itching to see Bug before it shut down in March 2020, and now it's back on the Steppenwolf stage. A resilient way to welcome back theatre-goers, Steppenwolf is again putting on this cult-classic play that many describe as a fever dream. Created by playwright Tracy Letts in 1996, the Steppenwolf revival stars ensemble cast member and Carrie Coon. A thought-provoking romantic thriller that explores topics like paranoia, conspiracies, love, and insanity, get ready to be transported to another reality.
Get tickets: Tickets to Bug are available online.
American Mariachi at Goodman Theater
Sept. 18 – Oct. 24, 2021
Set in the 1970s, this musical follows the inspiring story of Lucha, a young girl who spends her days caring for her mother. When she decides to start an all-female mariachi band, her life turns upside down. With bright colors and vibrant music, you'll leave the theatre with a newfound love for mariachi music and a desire to dream big. The show will be staged at the iconic Goodman Theater, Chicago's oldest and largest not-for-profit theater.
Get tickets: Get your tickets for American Mariachi today.
Frozen at Cadillac Palace Theater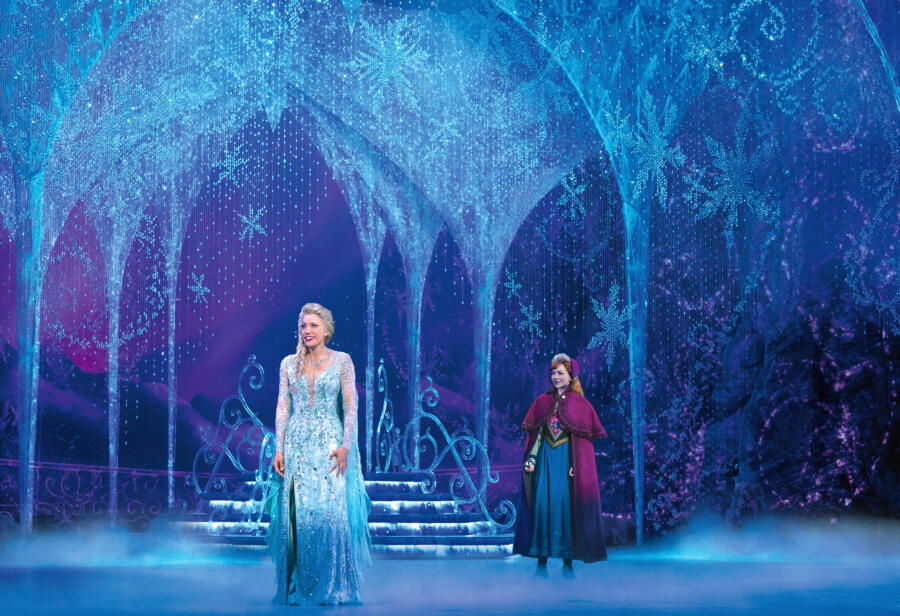 Nov. 19, 2021 – Jan. 22, 2022
A family favorite, Frozen on Broadway features the songs from the original Disney film along with an expanded score and new musical numbers. From the producer of The Lion King and Aladdin, the musical has compelling choreography, creative special effects, and ornate costumes and backdrops. The winter tale is perfect for a family outing during the holidays in Chicago.
Get tickets: Tickets to Frozen are available online.
Henchpeople at The Jarvis Square Theater
July 8 – Aug. 1, 2021
For those who want to be welcomed back to live theatre with entirely new content, look no further than Jarvis Square Theater. This summer, it's home to the world premiere of a new play created by Ross Compton. The play follows a self-centered supervillain and their two sidekicks whose recent plan to wreak havoc in a helpless city just went terribly awry. As they face challenges like blood-thirsty foot soldiers and a superhero ready to put an end to their plan, they must confront their own self-worth, all while forming a friendship along the way.
Get tickets: Get your tickets for Henchpeople, available now.