The City of Chicago and the State of Illinois have placed restrictions on many events and businesses to prevent the spread of COVID-19. We strongly recommend confirming the status of attractions and upcoming events by reaching out directly to the attraction, venue, or ticket provider before proceeding.
With more than 250 companies, Chicago is known across the world for its innovative and vibrant live theatre scene. Add a performance (or two!) to your Chicago itinerary — plus, experience many shows on a budget with half-price theater tickets from Hot Tix! From Broadway musicals to intimate dramas to sidesplitting comedies, you can choose from dozens of shows every night of the week.
School Girls; Or, the African Mean Girls Play
Drama/comedy
Goodman Theatre in the Loop
Playing March 7 – April 12
As the reigning queen bee at Ghana's most exclusive boarding school sets her sights on the Miss Universe pageant, a new student unexpectedly changes the game. This "gleeful African makeover of an American genre" (The New York Times) spotlights the universal similarities — and glaring differences — of teenage girls around the globe. Check for half-price tickets at Hot Tix! 
The Boys in the Band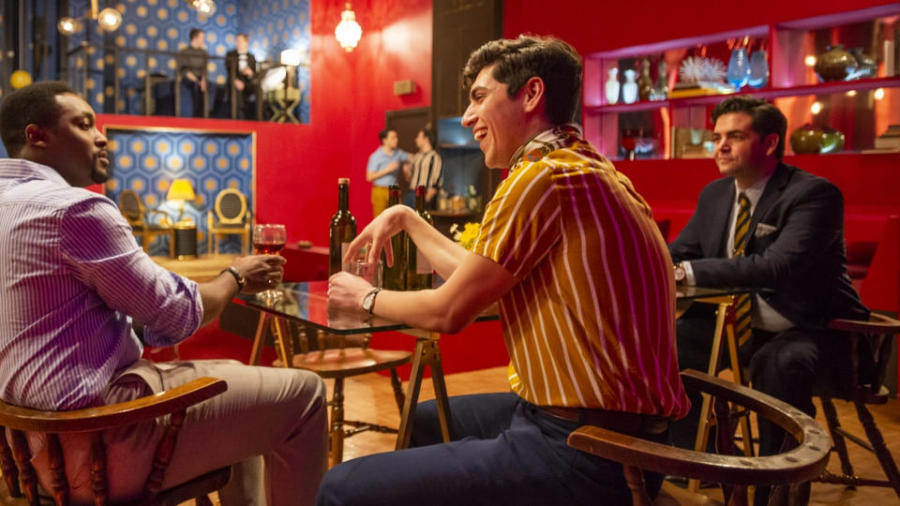 Drama/comedy
Windy City Playhouse in Irving Park
Playing through April 19
It's 1968 and Harold is turning thirty-two. Luckily, friend-enemy Michael is there with six mutual friends to help him ease into this next year. The party is all jokes and quips until the host proposes a harmless game of truth or dare. Suddenly, each must reckon with his sexual identity — out, closeted, flamboyant, or "passing" — in an oppressive world where self-love is a luxury. Check for half-price tickets at Hot Tix!
Dex and Abby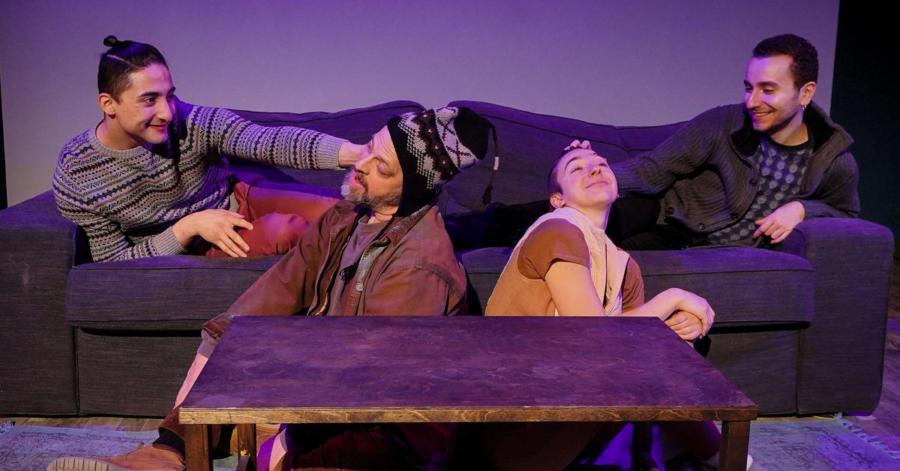 Comedy
Pride Films and Plays in Uptown
Now playing through March 29
When two men fall in love, what happens if their pets don't get along? Dex and Abby are dogs with unique personalities, and when their owners move in together, all four members of the family have to figure out the rules of this new territory. Check for half-price tickets at Hot Tix!
Day of Absence

Drama
Congo Square Theatre Company at Victory Gardens in Lincoln Park
Now playing through March 22
Winner of the coveted Vernon Rice and Obie Awards, Day of Absence recounts the uproarious emergencies that occur when a Southern town is faced with the sudden and inexplicable disappearance of all its black and brown citizens. Check for half-price tickets at Hot Tix!
Her Honor Jane Byrne
New work
Lookingglass Theatre at Water Tower Place
Now playing through April 12
Chicago is "The City That Works" — but does it work for everybody? It's 1981, the city's simmering pot of neglected problems boils over, and Chicago's first woman mayor is moving into Cabrini-Green. Is this just a PR stunt, or will it bring the city together? For the next three weeks, residents, activists, media, the "Machine," and the Mayor herself will collide as the city's raw truths are exposed. Who will come out on top? Check for half-price tickets at Hot Tix!
Middle Passage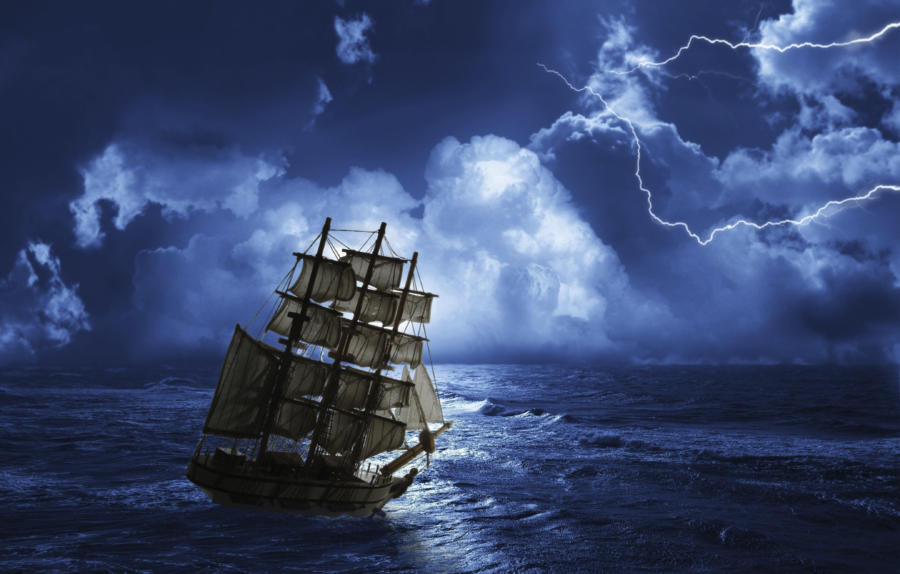 Drama, adaptation
Lifeline Theater in Edgewater
Now playing now through April 5
Middle Passage is an epic work adapted from Charles Johnson's celebrated book of the same name. The story follows cavalier, self-confessed rascal Rutherford Calhoun, a recently freed slave, from Illinois down to decadent 1830 New Orleans. In an attempt to escape debtors and avoid a forced marriage, he stows away on an outbound rigger, The Republic. But The Republic is not just any ship. It's a slave ship — and it's headed to Africa. Thus begins a voyage of self-discovery that changes our young hero forever. Check for half-price tickets at Hot Tix!
Kill Move Paradise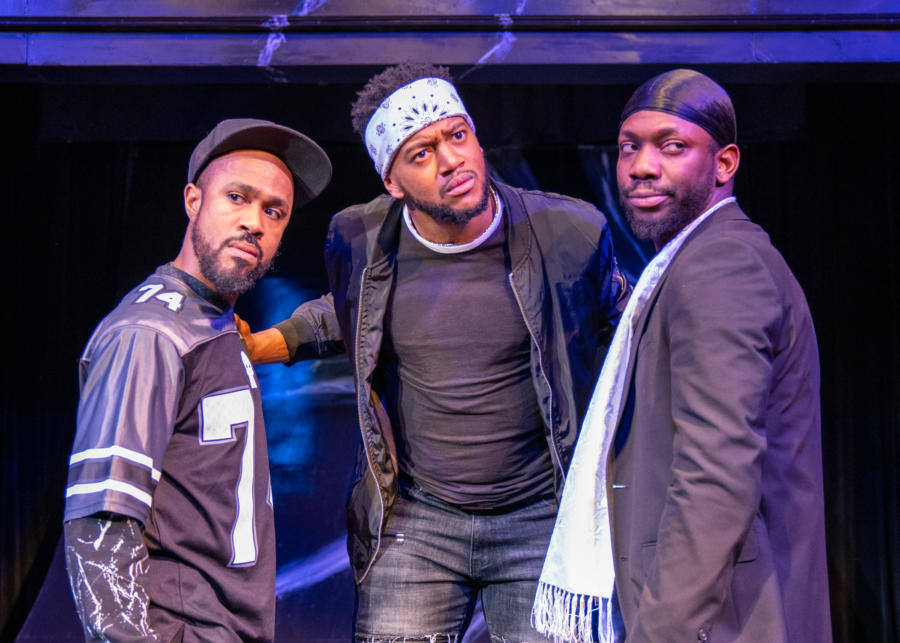 Drama
TimeLine Theatre in Lakeview
Now playing through April 5
Torn from the world they know without warning, Isa, Daz, Grif, and Tiny discover themselves stuck in a nebulous waiting room in the afterlife. While balancing the reality of their past and the uncertainty of their future, their souls try to find peace from senseless action and hope in the life they left behind. Inspired by the ever-growing list of slain unarmed black men and women, Kill Move Paradise is a portrait of those lost — not as statistics, but as heroes who deserve to be seen for the human beings they are. Check for half-price tickets at Hot Tix!
The Lady from the Sea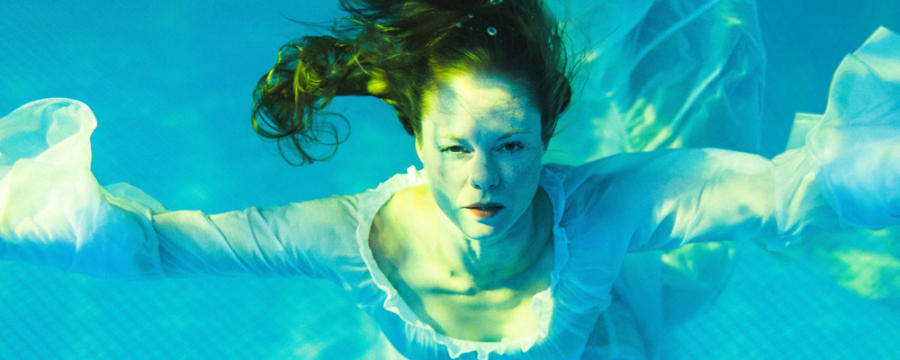 Drama
Court Theater in Hyde Park
Playing March 12 – April 12
When a sailor returns to fulfill his promise, a lighthouse keeper's daughter must choose between her landlocked marriage and the mesmerizing allure of the sea. Hailed as a watershed moment in Henrik Ibsen's writing, The Lady from the Sea dissects issues of duty, marriage, and agency with raw emotion and disarming resonance. Check for half-price tickets at Hot Tix!
Teenage Dick
Comedy
Theater Wit in Lakeview
Playing March 6 – April 19
Now is the winter of our discontent made glorious summer at Roseland High. In the vicious, no-holds-barred politics of high school, Richard is picked on because of his cerebral palsy (and his tendency to monologue) but he's determined to become class president. He soon learns the road to power is never smooth, and Richard must decide: is it better to be loved or feared? Check for half-price tickets at Hot Tix!
Mlima's Tale
Drama
Griffin Theatre Company at Raven Theatre in Edgewater
Now playing through March 21
Taking us on a journey from the heart of Africa and around the world, Mlima's Tale is the story of Mlima, a magnificent elephant trapped in the clandestine international ivory market. Mlima's Tale makes us question whether unconditional virtue is nonexistent within the international system of economic power, culture, and politics. Check for half-price tickets at Hot Tix!
---
Note that the schedules included above are subject to change; visit the Hot Tix website for exact dates and half-price ticket availability. Visit ChicagoPlays.com to find other exciting productions on stage while you're here, and find insider guides to all things performing arts and the Chicago theatre scene to create your Chicago itinerary.