While many theatres in Chicago may still be dark, there's still plenty to see online! Check out the hundreds of online performances, classes, podcasts, and workshops that Chicago theatres have to offer by searching online with Hot Tix, all from your living room. Check out just a few of the can't-miss virtual shows to stream this month.
The Virtual 34th Young Playwrights Festival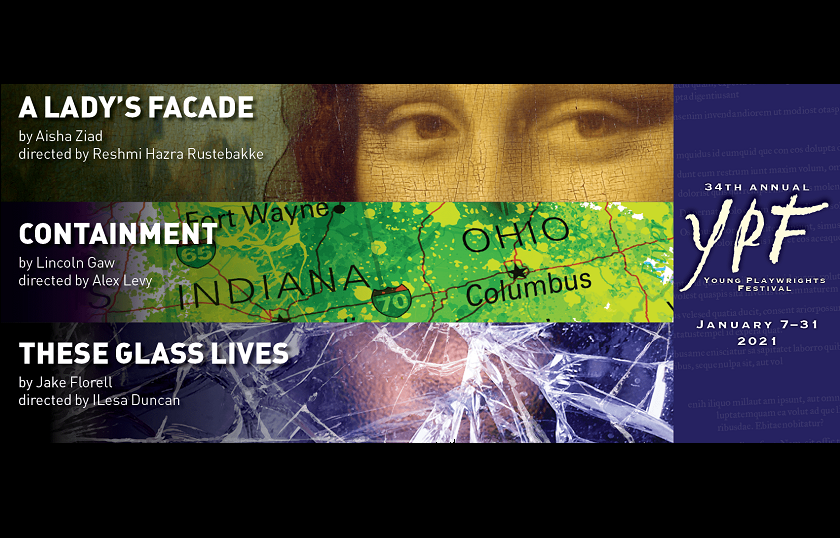 Online theatre festival
Pegasus Theatre Chicago
Streaming Jan. 7 – 31
The 34th Young Playwrights Festival features three one-act plays sharing at their core a mystery discovered, unearthed, or realized. The 34th YPF features A Lady's Facade by Aisha Ziad, Containment by Lincoln Gaw, and These Glass Lives by Jake Florell. Performances stream Thursdays – Sundays. Visit HotTix.org for more information!
The Glass Menagerie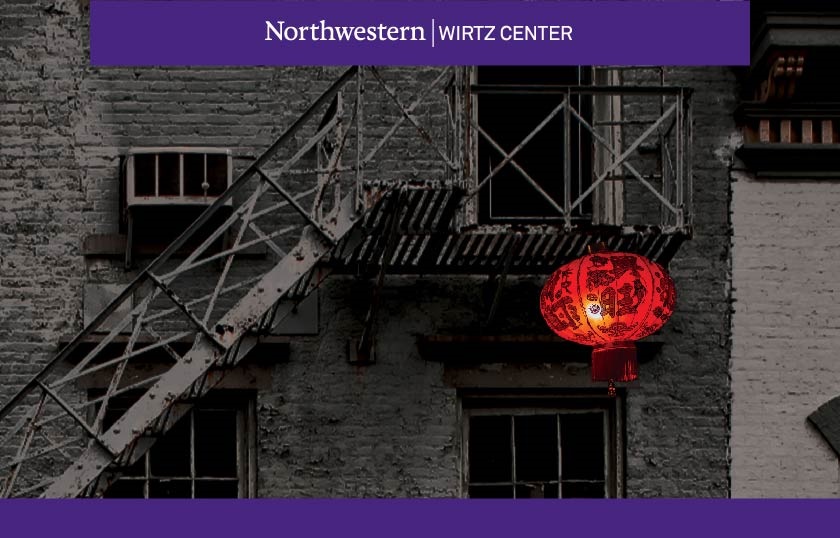 Radio play
Northwestern University's Virginia Wadsworth Wirtz Center for the Performing Arts
Streaming Jan. 8 – 10
This refreshing new take on Tennessee Williams' The Glass Menagerie is told through the lens of a Chinese American family. This radio play will include images of the final set and costumes designed by M.F.A. students that were captured as part of a ghost play on the stage of the Barber Theater on Nov. 19. Visit HotTix.org for more information!
The Journey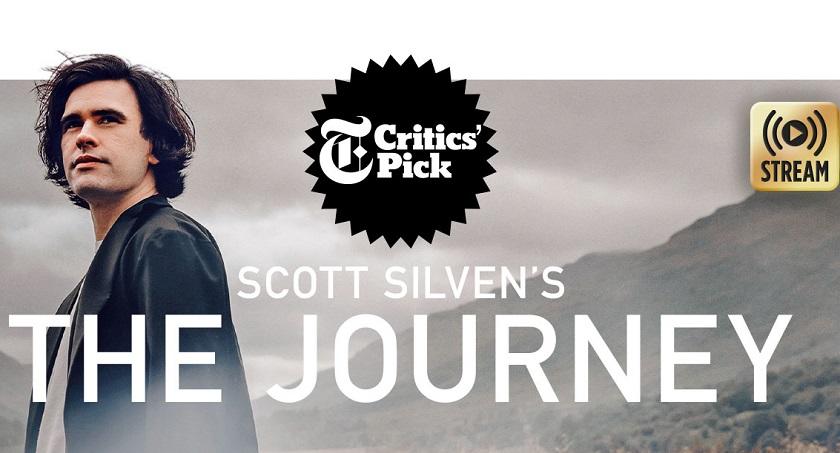 Virtual performance
Chicago Shakespeare Theater
Streaming Jan. 12 – 24
For more than a decade, renowned illusionist, mentalist and performance artist Scott Silven has mesmerized audiences around the globe with seemingly impossible feats. Now, he invites you on a journey from your home to his in rural Scotland. Hear a long-forgotten story, reveal the mysteries of your own mind, and unlock the secrets of Silven's glorious Scottish homeland through his remarkable illusions. Visit HotTix.org for more information!
Lorraine Hansberry's Les Blancs + Racial Injustice
Virtual lecture series
Court Theatre
Streaming Jan. 6 – 27
Widely considered to be Hansberry's last and perhaps most important work, Les Blancs explores issues of colonialism, Black nationalism, and imperialism in a fictional African country that stands in for Black freedom struggles across the diaspora. Tina Post, Assistant Professor in English at the University of Chicago, will explore the play's portrayal of racial injustice and black resistance in conversation with Gabrielle Randle-Bent, a Hansberry scholar and Court's Inaugural Research Fellow. Visit HotTix.org for more information!
Bechdel Fest 8: REALIGN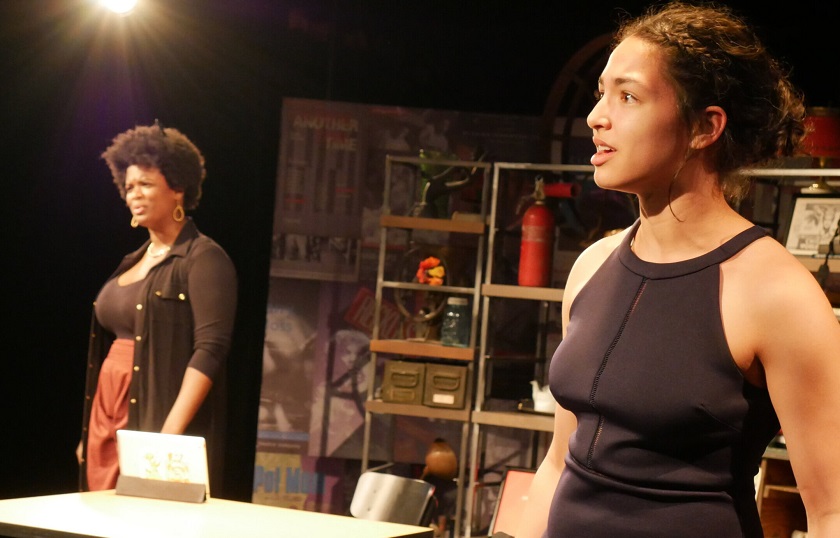 Online play festival
Broken Nose Theatre
Streaming Jan. 29 – March 26
BECHDEL FEST 8: REALIGN, Broken Nose Theatre's annual festival of new short plays features an ensemble of femme, female-identifying, non-binary, trans, and queer actors talking about things other than men. This year's festival showcases eight stories that center around characters who find themselves at pivotal moments, as new circumstances push each of them to reconsider both their identity and their place in the world. Visit HotTix.org for more information!
Until the Flood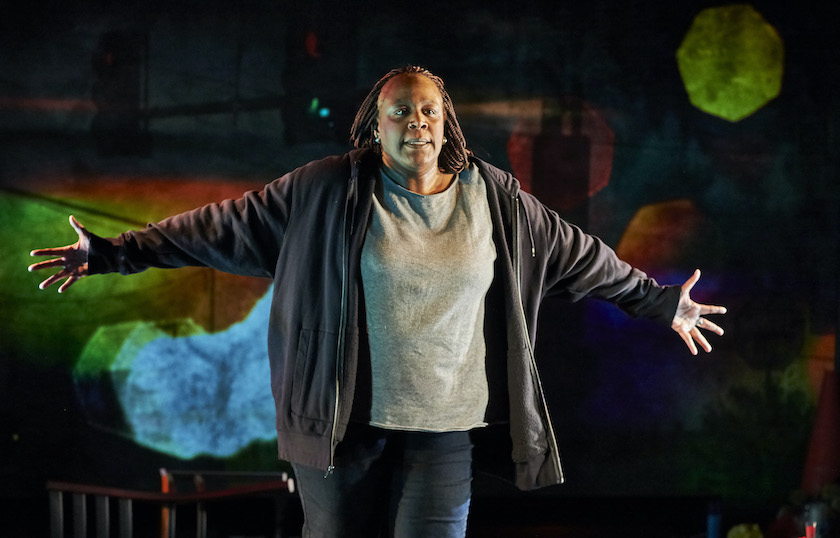 Virtual performance
Goodman Theatre
Streaming anytime
On Aug. 9, 2014, a white police officer shot and killed Michael Brown, an African American teenager in Ferguson, Missouri. The shooting ignited weeks of social unrest, propelled the activist movement known as Black Lives Matter, and prompted a controversial investigation by the U.S. Department of Justice. Dael Orlandersmith has created eight unforgettable characters who embody a community struggling to come to terms with the personal damage caused by these complex events. Experienced in performance, these voices offer haunting reminders of America's continuing struggle with racism and justice. Visit HotTix.org for more information!
KICKBACK
Online play festival
About Face Theatre
Streaming now through Jan. 12
KICKBACK is a virtual festival of original plays and performances highlighting the intersection of queerness and Blackness. About Face Theatre has commissioned a cohort of Black LGBTQ+ artists to create new works in conversation with Rebuild Foundation's extensive collection of African-American art and cultural artifacts. This bold online performance series will be an unapologetic celebration of Black lives now and through the ages. Visit HotTix.org for more information!
Moony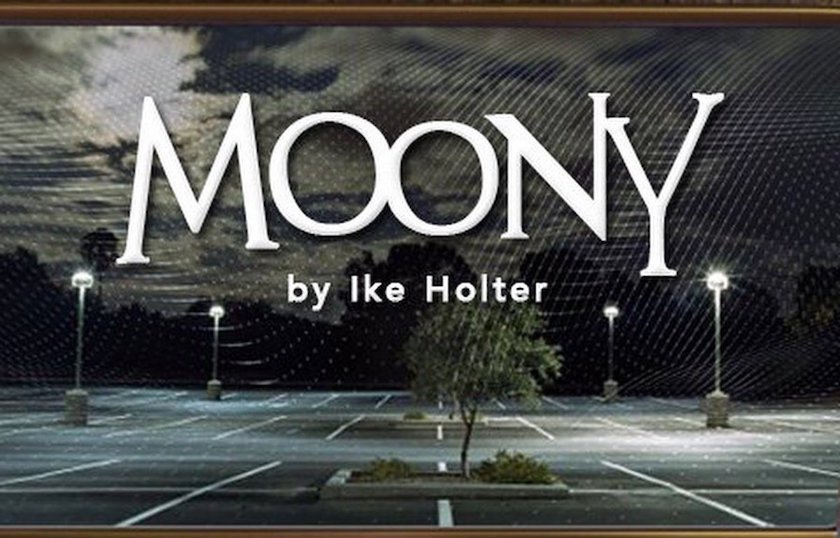 Radio play
Steep Theatre
Stream anytime
Moony is a brand-new audio play by Ike Holter featuring the work of nine Steep Ensemble Members. Carve out 25 minutes, find your headphones, close your eyes, and let your imagination take the wheel. Visit HotTix.org for more information!
The Magic Parlour at Home
Virtual performance
Chicago Magic Company
Streaming now through Jan. 23
Audiences can experience Dennis Watkins' world-class mind reading and interactive magic directly in their homes with new performance dates for every Friday and Saturday of Chicago Magic Company's The Magic Parlour at Home. The show is designed for family and group viewings and takes place on Zoom. Visit HotTix.org for more information!
The 12th Annual Writers Series
Online play festival
AstonRep Theatre Company
Streaming Jan. 30 – 31
Since the company's founding, AstonRep Theatre Company has hosted their annual Writer's Series – a festival featuring Chicago-based and national playwrights who get an opportunity to workshop near-finished plays and works in development. Over the course of a day, new works are read by AstonRep actors and guest artists followed by focused talkback sessions with the writers. Visit HotTix.org for more information!
Visit ChicagoPlays.com to find other exciting productions and classes online, and find insider guides to all things performing arts and the Chicago theatre scene.