While theatres in Chicago may still be dark, online there's still plenty to see! Check out the hundreds of online performances, classes, podcasts, and workshops that Chicago theatres have to offer by searching online with Hot Tix, all from your living room. From intimate dramas to sidesplitting comedies, to illuminating podcasts, every night you can choose from dozens of offerings – including these not-to-miss digital programs.
Packing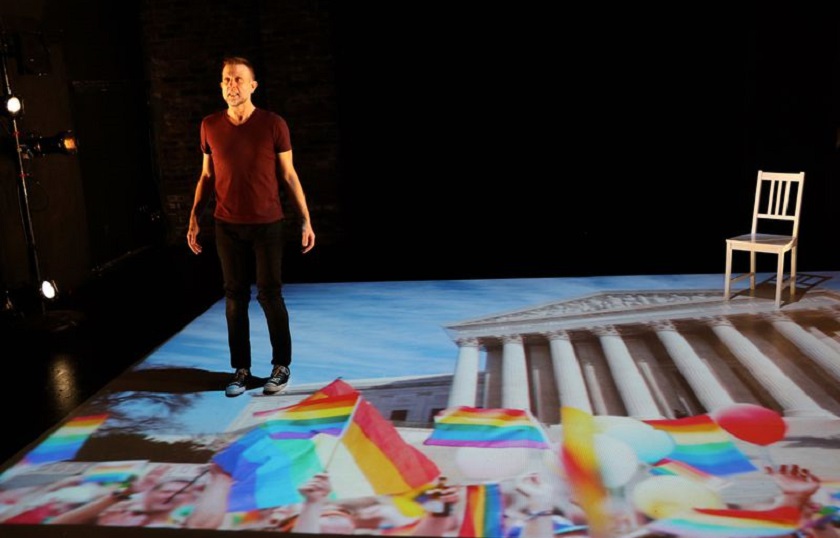 Drama
About Face Theatre performed at Theater Wit
Streaming July 8 – 12
From writer/performer Scott Bradley comes a three-decade odyssey of reinvention and self-discovery. From small-town Iowa to England, New York City, and Chicago, Bradley's story navigates relationships, assaults, addictions, the plague years of the AIDS crisis, and the fight for marriage equality. This limited-time streaming performance was recorded during the show's world-premiere run at Theater Wit in Chicago. Visit Hot Tix for streaming options!
Home/Land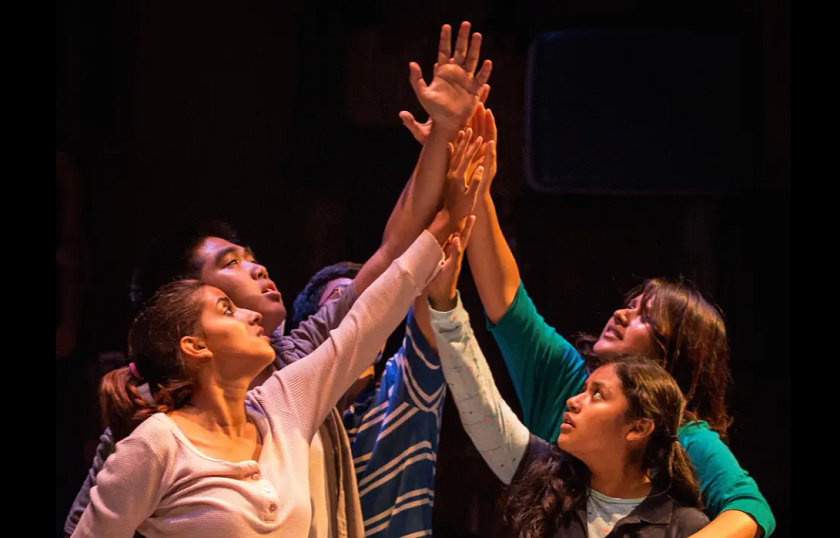 Drama
Albany Park Theater Project
Streaming through July 15
The Albany Park Theater Project ensemble brings to theatrical life a collection of real-life stories of desire, risk, resilience, heroism, love, and hope – as immigrant families strive to stay together and make a better life in the land they've come to call home. Visit Hot Tix for streaming options!
Lawrence Brownlee and Friends: The Next Chapter
Music
Lyric Opera of Chicago
Stream live on July 26
Lyric's Ryan Opera Center presents a free virtual concert celebrating the depth and breadth of Black artistry, hosted by world-renowned tenor Lawrence Brownlee, who also serves as artistic advisor for the event. The concert features prominent Ryan Opera Center alumni and three current 2020/21 Ryan Opera Center Ensemble members. Performances will be accompanied by Craig Terry, the Grammy-Award winning music director of the Ryan Opera Center, and Chris Reynolds, current Ensemble pianist. Members of the Lyric Opera Orchestra will also appear in a selection alongside J'Nai Bridges, performing from their homes. Visit Hot Tix for streaming options!
30 Feet Together, 6 Feet Apart

Dance
Chicago Tap Theatre performed at The Athenaeum
Stream live on July 26
Celebrate tap dance in a theatre again! Chicago Tap Theatre is excited to present this live streamed show from the historic Athenaeum Theatre in Chicago. 30 Feet Together, 6 Feet Apart will be hosted by funk and soul master, JC Brooks and feature a live band. Visit Hot Tix for streaming options! 
Stateville Voices
Virtual play reading
Goodman Theatre
Stream anytime
What is the real meaning of freedom and independence? Stateville Voices is an invitation to reflect on what freedom and independence mean in a country that incarcerates more of its citizens than any other nation on Earth. The online performance features three short plays authored by incarcerated students at Stateville Correctional Center (Crest Hill, IL). The virtual premiere of these original works is the result of a playwriting course taught by playwright and Goodman Artistic Associate Rebecca Gilman as part of the Northwestern Prison Education Program. Visit Hot Tix for streaming options!
Out of Touch
Comedy
Annoyance Theatre
Stream anytime
The Annoyance hand-selected some of its top performers to be quarantined within the walls of the theatre for 10 days – no one leaves, no one enters. During this quarantine period, the artists underwent an intense collaborative process where they wrote and produced an original show which was live-streamed at the end of the holding period. Visit Hot Tix for streaming options!
Casa Propia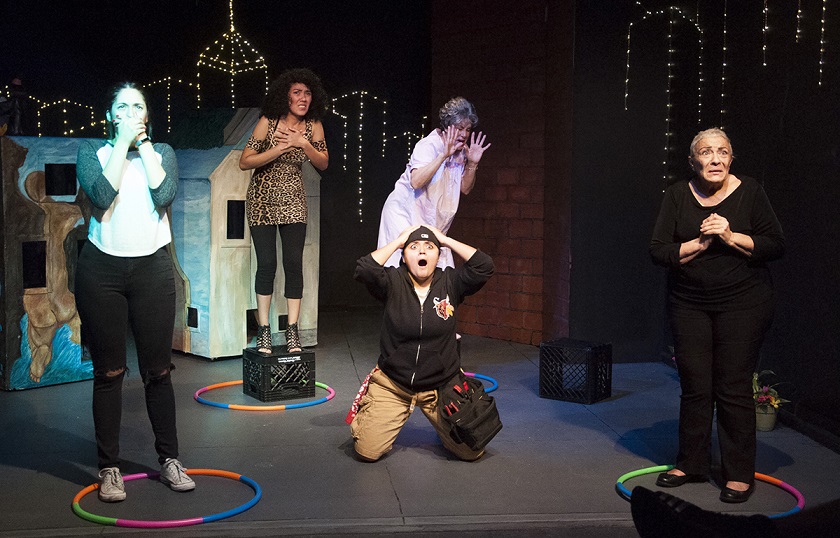 Drama
Aguijon Theater
Stream anytime
Aguijón Theater's Midwest premiere of CASA PROPIA opened on October 18, 2018 as part of the Chicago Latino Theater Alliance's 2nd Destinos Chicago International Latino Theater Festival. The play focuses on the emotional struggle between Olga, who wants to buy a home, and her husband Manolo, who sees homeownership as constraining. The play explores issues such as infidelity, domestic abuse, personal responsibility, and friendship. Visit Hot Tix for streaming options!
Play(s) at Home: A Virtual Play Festival
Virtual  festival
Connective Theatre Company
Stream anytime
Connective Theatre Company launched their first ever virtual play festival: Play(s) at Home! They received over 150 play submissions – all tackling countless themes and issues surrounding the coronavirus from different perspectives, angles, and attitudes. Visit Hot Tix for streaming options!
The Golden Girls: The Lost Episodes, Vol 4 – LOCKDOWN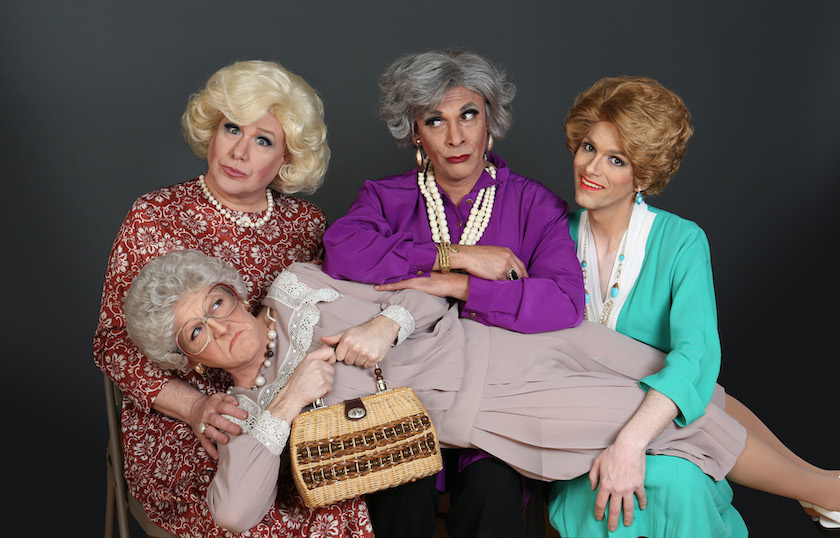 Comedy
Hell in a Handbag Productions
Stream anytime
In response to the COVID-19 pandemic, Hell in a Handbag kicks off summer with its very first digital online production THE GOLDEN GIRLS: The Lost Episodes, Vol. 4 – LOCKDOWN!, written by Artistic Director David Cerda and directed by Spenser Davis. When Blanche finds out she may have been exposed to Legionnaires disease, the girls are quarantined in their home for 30 days. Will they make it out before they kill each other? Visit Hot Tix for streaming options!
The Infinite Wrench Goes Viral
Comedy
The Neo-Futurists
Stream anytime
30 Digital Plays in 60 Analog Minutes is an online adaptation of the Neo-Futurist's in-the-flesh, ongoing, ever-changing attempt to perform thirty plays in sixty minutes for a live audience. Each week the performers explore liveness, risk, honesty and transformation; made from the confines of their homes and delivered to the audiences'. Visit Hot Tix for streaming options!
Bonus! Listen to Chicago theatre podcasts
Half-Hour – Steppenwolf Theatre Company
The Infinite Room – Lookingglass Theatre Company
Artemisia, A Chicago Podcast – Artemisia, A Chicago Theatre
Visit ChicagoPlays.com to find other exciting productions and classes online, and find insider guides to all things performing arts and the Chicago theatre scene.