While many theatres in Chicago are temporarily dark, there's still plenty to see online! Check out the hundreds of online performances, classes, podcasts, and workshops that Chicago theatres have to offer by searching online with Hot Tix, all from your living room.
Maybe Something Beautiful
Virtual performance
Chicago Children's Theatre & Chicago Symphony Orchestra
Streaming now – April 30
What good can a splash of color do in a community of gray? As Mira and her neighbors discover, more than you might ever imagine! Based on the award-winning book by F. Isabel Campoy and Theresa Howell, and illustrated by Rafael López, Maybe Something Beautiful reveals how art can inspire transformation. Featuring bilingual narration, in English and Spanish, this story proves that even the smallest artists can accomplish something big. This program is perfect for ages 5–10. Visit HotTix.org for more information!
Home Calls: The Songs of Salzman and Cunningham
Virtual performance
Northwestern University's Wirtz Center for Performing Arts
Streaming April 9 – 11
The Northwestern Musical Theatre Certificate Program of 2021 presents a new video album of Home Calls: The Songs of Salzman and Cunningham. Featuring songs from the catalogue of the award-winning songwriting team, Salzman and Cunningham, this song cycle (predominantly solos and duets) will be filmed on locations all over Chicago during Winter quarter. Directed by David H. Bell and Ryan Cunningham and Music Directed by Ryan Nelson, this revue embodies the touching, funny, and heartbreaking moments that make up a life. Visit HotTix.org for more information!
 Smokefall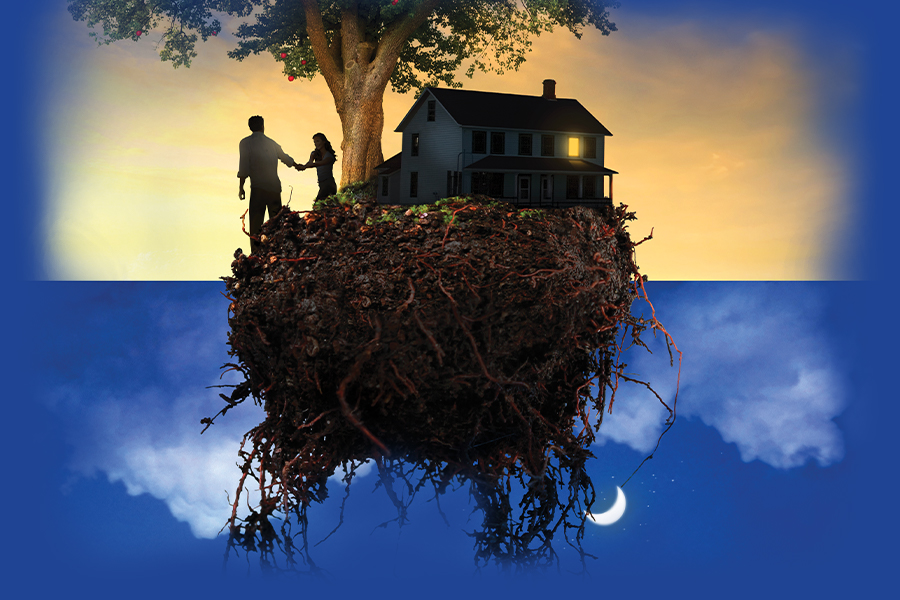 Virtual performance
Goodman Theatre
Streaming April 12 – 25
Change is in the air as Violet prepares to bring twin boys into the world. Inside her womb, her unborn sons contemplate their future, while the world around her is in transformation: her husband is secretly planning to leave her, her father is slipping into senility and her daughter has taken a vow of silence. Haunting and slyly funny, Smokefall explores the lives of this family in a lyrical treatise on the fragility of life and the power of love. Smokefall is presented as part of Goodman Theatre's ENCORE on-demand streaming platform. Visit HotTix.org for more information!
Women and Migration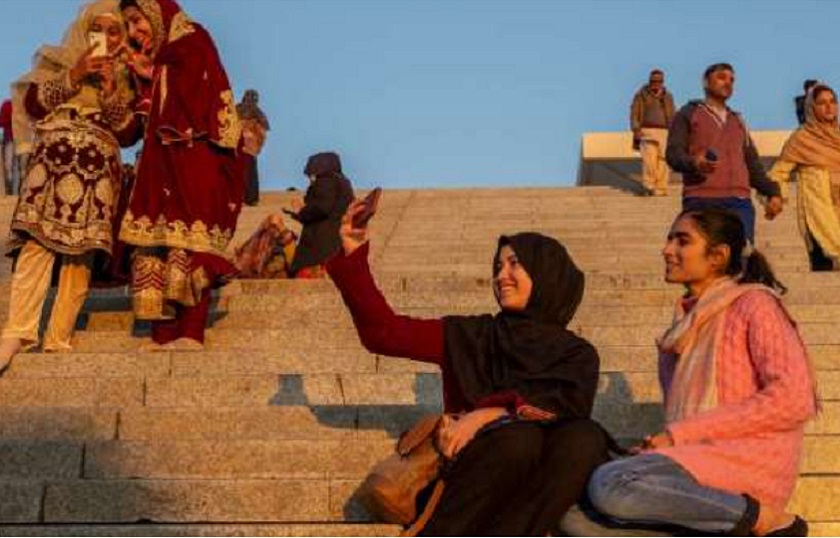 Virtual performance
Auditorium Theatre
Streaming April 13, 6 p.m. 
Although COVID-19 has slowed migration, in 2019 more than 270 million people — nearly half of them women — were living in countries other than the one where they were born. Drawn by the promise of a better future, women increasingly have traveled to wealthier countries, taking jobs in child- and eldercare and domestic work, as well as manufacturing and agriculture—a shift described as "the feminization of migration." Photographers Danielle Villasana, Miora Rajaonary, and Saiyna Bashir join photo editor Jennifer Samuel in conversation on The Everyday Projects documenting how social, economic, political, and climate issues are pushing and pulling women from their homes. Visit HotTix.org for more information!
New Faces Sing Broadway 1961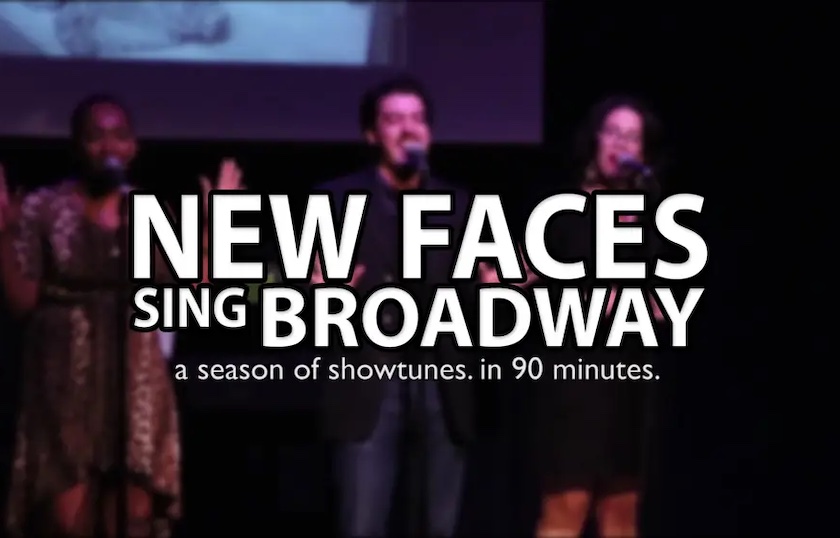 Virtual Performance
Porchlight Music Theatre
Streaming April 16 – May 16
Filmed on-site at Chicago's historic Studebaker Theatre, Porchlight Music Theatre's New Faces Sing Broadway series returns, taking audiences on a musical journey from the start to the finish of an entire Broadway season in 90 minutes. Jeff Award-winning actor Kelvin Roston, Jr. hosts and introduces the audience, virtually, to the next generation of Chicago music theatre artists while serving as the guide to the stars, songs and stories of the 1961 Broadway season. Visit HotTix.org for more information!
The Boys and The Nuns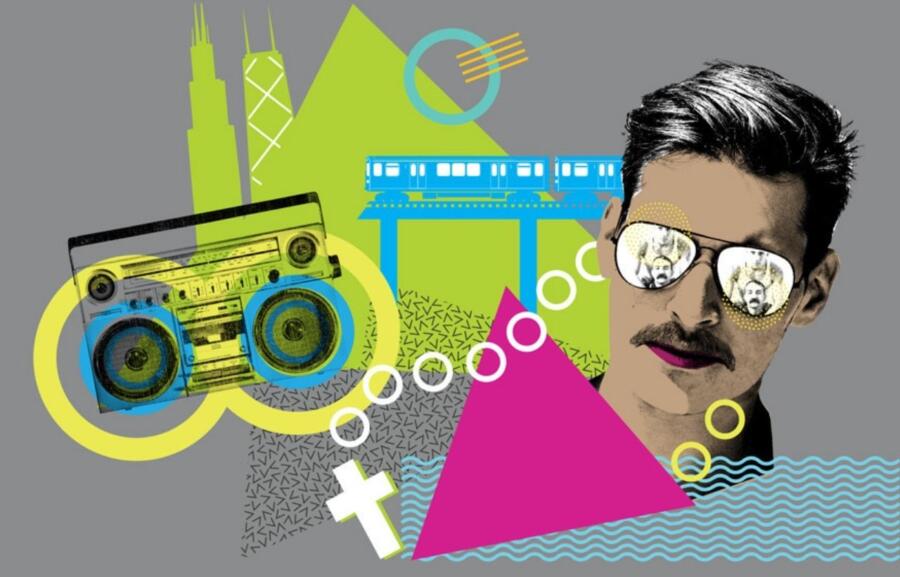 Virtual Performance
Loyola University Fine & Performing Arts
Streaming April 17 – 25
Join Loyola University for the world premiere of The Boys and the Nuns, developed with Loyola students during Sandra Delgado's residency with the Department of Fine and Performing Arts. To pass the Chicago Human Rights Ordinance, members of Chicago's LGBT+ community and an order of Catholic Sisters come together to change both their city and their world. Set in the 1980s, this play with music explores dignity, identity, and the power of faith in a striking period of Chicago history. Visit HotTix.org for more information!
Black Teen Lives Matter: Taking a Stand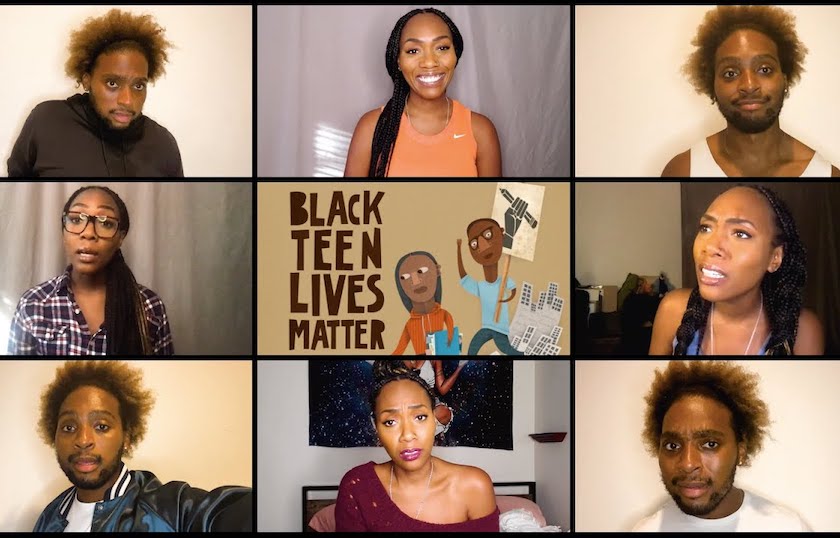 Virtual performance
Silk Road Rising
Streaming April 24 – 26
Black Teens Lives Matter returns! Silk Road Rising's virtual project in four acts draws on monologues and short plays written by Black teens in the EPIC (Empathic Playwriting Intensive Course) program from 2017-2020. Taking a Stand features four short plays about Black youth and young adults standing up for life, liberty, and the pursuit of happiness. The performance is curated by Brianna Buckley, Elena Feliz, Jabari Khaliq, Jarrett King, and Londen Shannon. Visit HotTix.org for more information!
La hija de Rappaccini
Virtual Performance
Chicago Opera Theater
Streaming April 24, 7:30 p.m. 
Dr. Rappaccini isolates his daughter Beatriz in an exotic garden overflowing with remarkable, but deadly, flowers. After glimpsing her beauty from his apartment window, a young medical student falls in love – but a dark secret threatens their romance. Rappaccini has been testing his toxic botanicals on Beatriz, and she has become poisonous to the touch. Levi Hernandez, Daniel Montenegro, and Megan Pachecano star in the Chicago premiere of Daniel Catán's La hija de Rappaccini. This new Crystal Manich production, conducted by Enrico Lopez-Yañez and sung in Spanish, will be staged among the stunning hanging gardens at the Field Museum. Visit HotTix.org for more information!
Celebrate Spring

Virtual Performance
Rembrandt Chamber Musicians
Streaming April 25, 3 p.m.
Spring is a season of optimism. The weather is warming, the flowers are blooming, and Rembrandt musicians are performing together at Nichols Concert Hall for the very first time in over a year. While this concert is still brought to you virtually, please join Rembrandt Chamber Musicians for a delightful bouquet of chamber works that celebrates the joy of music, and expresses the hope for brighter days ahead. Check for half-price tickets on Hot Tix!
Twilight: Gods
Live drive-in performance
Lyric Opera of Chicago
April 28 – May 2, 2021
Experience a reimagining of the final chapter of Wagner's epic Ring cycle in the Chicago premiere of Twilight: Gods, performed live from Millennium Lakeside Parking Garage. From the safety of your own vehicle, you'll be immersed in a series of live performances, videos, and installations brought to life by singers, small instrumental groups, and actors as you drive through the parking garage. With new English texts written by Yuval Sharon and poetic transitions written and performed by Chicago interdisciplinary artist avery r. young, each of the discrete scenes is linked together and recontextualized, making this story unique to its time and place. Visit HotTix.org for more information!
Visit ChicagoPlays.com to find other exciting productions and classes online, and find insider guides to all things performing arts and the Chicago theatre scene.