While theatres in Chicago may still be dark, there's still plenty to see online and outdoors! Check out the hundreds of online performances, classes, podcasts, and workshops that Chicago theatres have to offer by searching online with Hot Tix, all from your living room. From intimate dramas to sidesplitting comedies, you can choose from dozens of offerings – including these not-to-miss digital programs. Plus, get tickets to outdoor and drive-in performances this month!
Under the Stars with Handbag: A Drive-In Festival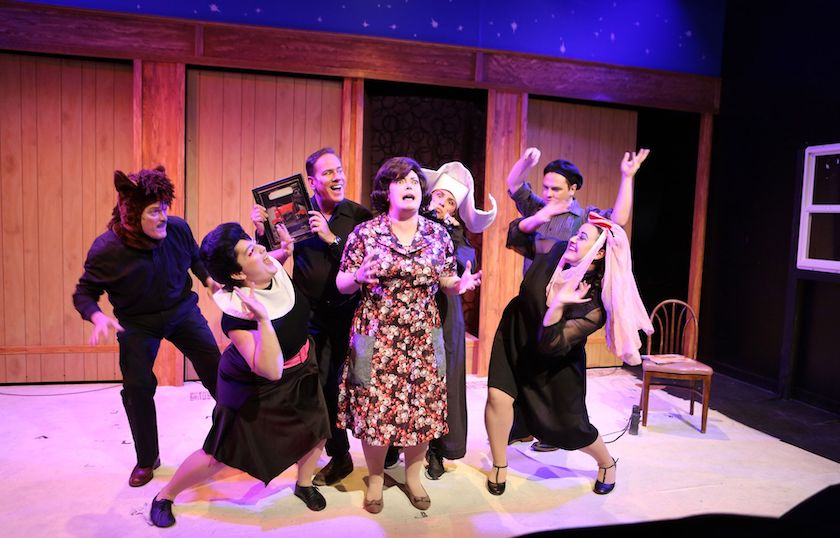 Outdoor drive-in
Hell in a Handbag Productions at The Redbox Workshop
Sept. 4 – 5, Sept. 11 – 12 , Sept. 18 – 19
Hell in a Handbag Productions is pleased to welcome audiences back with UNDER THE STARS WITH HANDBAG: A Drive-In Festival – three fun and socially responsible weekends of Handbag productions on a big outdoor screen! Featuring Caged Dames, Bewildered, and Airport 1970SOMETHING, Handbag's pop-up drive-in festival plays Fridays and Saturdays through Sept. 19, 2020 at The Red Box Workshop. Check for tickets at Hot Tix!
Destinos al Aire
Outdoor performance
The Chicago Latino Theater Alliance at ChiTown Movies
Sept. 17
The Chicago Latino Theater Alliance (CLATA) presents "Destinos al Aire" a live open-air and socially distanced celebration of Latino theatre, music, film, and culture to kick-off Latino Heritage Month celebration. This Latino arts extravaganza is presented in collaboration with National Museum of Mexican Art, International Latino Cultural Center, Puerto Rican Arts Alliance, and Lead Sponsor Goodman Theatre. Check for tickets at Hot Tix!
 Pride and Prejudice: A Virtual Play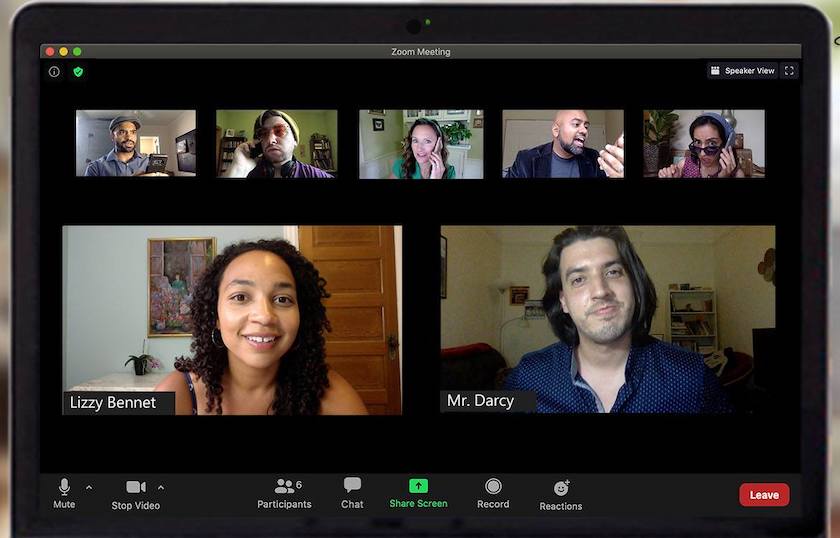 Drama
Lifeline Theatre
Streaming Sept. 10 – Oct. 4
In the town of Meryton, reputation and marriage can secure — or destroy — a young woman's happiness. Faced with the loss of their land and income, Elizabeth Bennet's mother is desperate to secure husbands for her daughters at any cost. When Lizzy is introduced to Mr. Darcy at a local dance, tempers flare as her independent spirit clashes with his ingrained arrogance. Can the headstrong rivals overcome their pride and prejudice to repair the romantic entanglements which surround them and find lasting love? Join this cast of memorable characters as they explore Jane Austen's beloved comedy of manners in our modern, virtual world! Visit Hot Tix for streaming options!
International Voices Project 2020 Virtual Festival
Virtual festival
International Voices Project
Streaming Sept. 2 – Oct. 21
The International Voices Project (IVP) champions the work of global playwrights by creating opportunities to experience new and contemporary international plays on Chicago stages. IVP debuts voices from the world's stages through commissions, translations, and production. IVP collaborates with consulates, cultural partners, and universities throughout the Chicagoland area and partner with national and international theatres to promote global playwrights in their USA premieres. Visit Hot Tix for streaming options!
For the Love of Lyric
Virtual concert
Lyric Opera
Sept. 13
This September, the Lyric Opera is excited to present the world premiere of a unique, free virtual concert from the stage of the Lyric Opera House. The starry lineup is led by world-renowned soprano Renée Fleming and features special guests, including Tony Award and Grammy Award-winning singer-songwriter-actress Heather Headley, soprano Ailyn Pérez, bass Soloman Howard, and mezzo-soprano and Ryan Opera Center alumna J'Nai Bridges, with Doug Peck serving as music director. Members of The Patrick G. and Shirley W. Ryan Opera Center Ensemble and members of the Chicago Children's Choir will also perform in this enlightening and entertaining program of familiar and revelatory selections from the worlds of opera, Broadway, popular music, and some surprising sources. Visit Hot Tix for streaming options!
We're Gonna Die
Drama
Theatre Y
Streaming Sept. 18 – Oct. 4
Theatre Y is proud to present a film re-imagining of We're Gonne Die, Young Jean Lee's poignant and life-affirming stage play-cum-indie rock concert in which a female singer alternates can-you-top-this stories of the awfulness of life with sweet, peppy tunes like "Lullaby for the Miserable" and "Horrible Things." Visit Hot Tix for streaming options!
Mendoza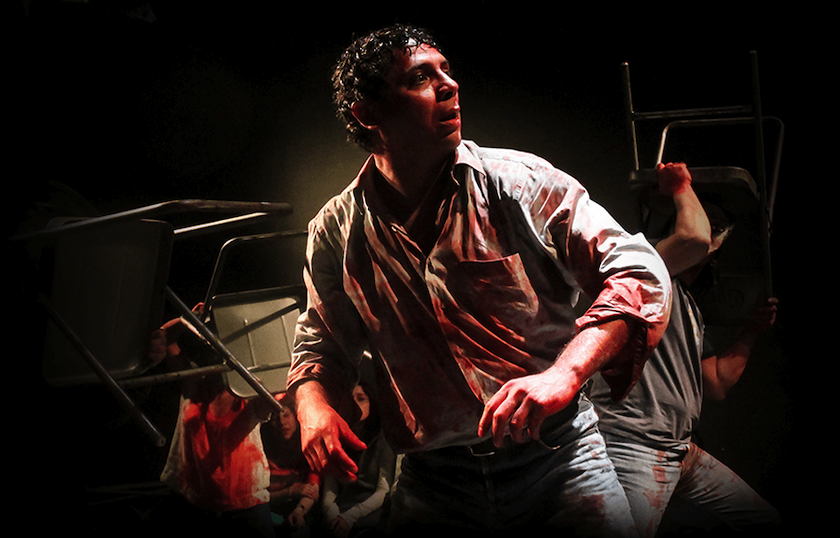 Drama
Los Colochos Teatro at Goodman Theatre
Stream anytime
Relive Mendoza, Los Colochos Teatro's thrilling adaptation of Macbeth that was a sold-out sensation in its U.S. premiere at the Goodman in 2018. Returning to camp one night, General Mendoza stumbles across a prophetic witch who claims that he will lead the army. Spurred into action by his wife, he begins a seemingly endless chain of grisly murders. This thrilling, fast-paced and blood-soaked ensemble production is inspired by the work of iconic Mexican writers like Juan Rulfo (Pedro Páramo) and Elena Garro, and interwoven with Mexican history. Visit Hot Tix for streaming options!
ESSENTIAL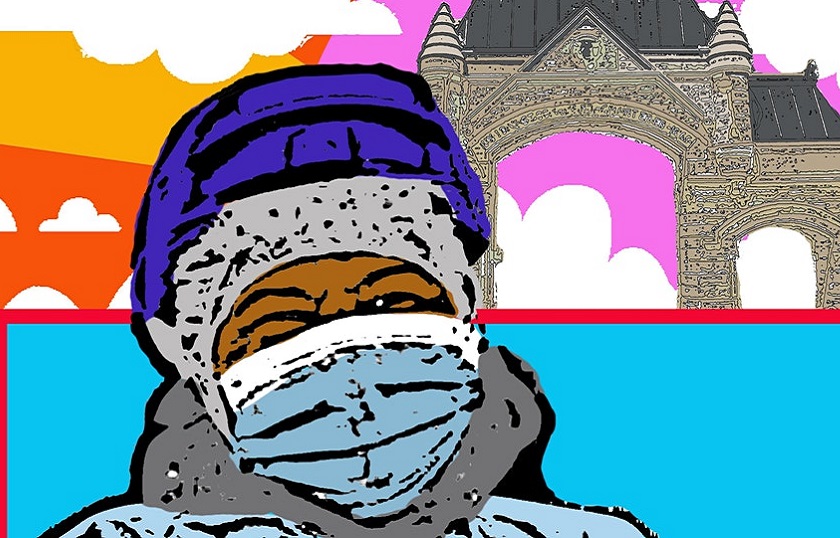 Drama
Free Street Theater
Stream anytime
In this choose-your-own-adventure style performance, teens from Back of The Yards, West Englewood, Auburn Gresham, Gage Park, and McKinley Park offer their collective epistemology and vision for the future of labor in their communities and in their lives. ESSENTIAL is an invitation to reject colonial, patriarchal, racist, and nativist ideas about what essential labor is and can be. ESSENTIAL poses the questions: whose work is made invisible, and why is that so? Whose work makes our lives possible? Comfortable? Liveable? Visit Hot Tix for streaming options!
A Killer Party: A Murder Mystery Musical
Comedy, musical
Broadway In Chicago
Stream anytime
When Varthur McArthur, the artistic director of a failing theater in Duluth, invites his troupe of disgruntled actors and collaborators to the first read of an "immersive murder mystery dinner party," no one knew that he would be the victim. Or did they? Enter eager, determined, and untested Detective Justine Case. After sequestering the guests into separate rooms (because, you know, social-distancing), she gets down to finding out whodunnit, uncovering secret affairs, life-long grudges, backstage drama, and a lot of musical theater song and dance. Visit Hot Tix for streaming options!
The Pursuit of Happiness: A Boho Exploration of Freedom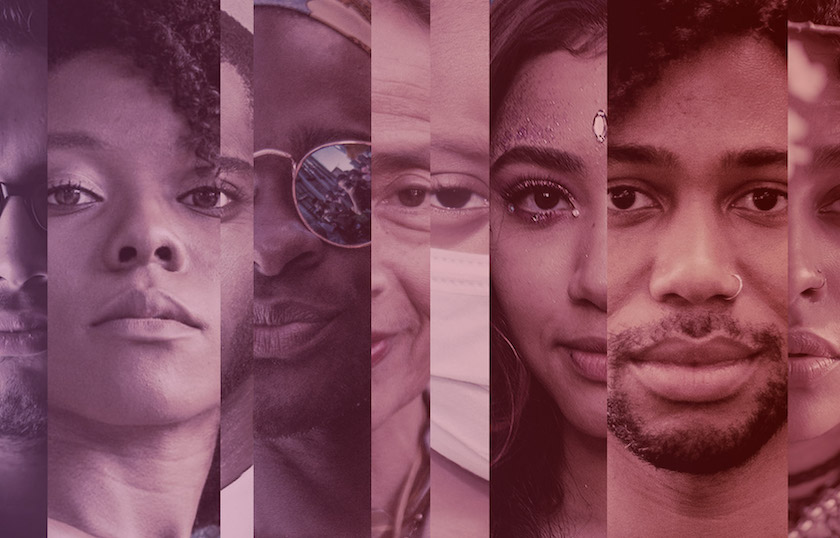 Virtual cabaret
BoHo Theatre
Stream anytime
BoHo Theatre's The Pursuit of Happiness is a virtual, streaming cabaret that showcases the relationships that artists of color have with freedom through song, stories, and artistic expression. Whether you have been given permission to be free or you fight for freedom every waking moment, everyone has a unique perspective on this subject. Visit Hot Tix for streaming options!
Visit ChicagoPlays.com to find other exciting productions and classes online, and find insider guides to all things performing arts and the Chicago theatre scene.