With more than 250 companies, Chicago is known across the world for its innovative and vibrant live theatre scene. Add a performance (or two!) to your Chicago itinerary — plus, experience many shows on a budget with half-price theater tickets from Hot Tix! From Broadway musicals to intimate dramas to sidesplitting comedies, every night you can choose from dozens of shows – including these top plays and musicals playing this September.
The Great Leap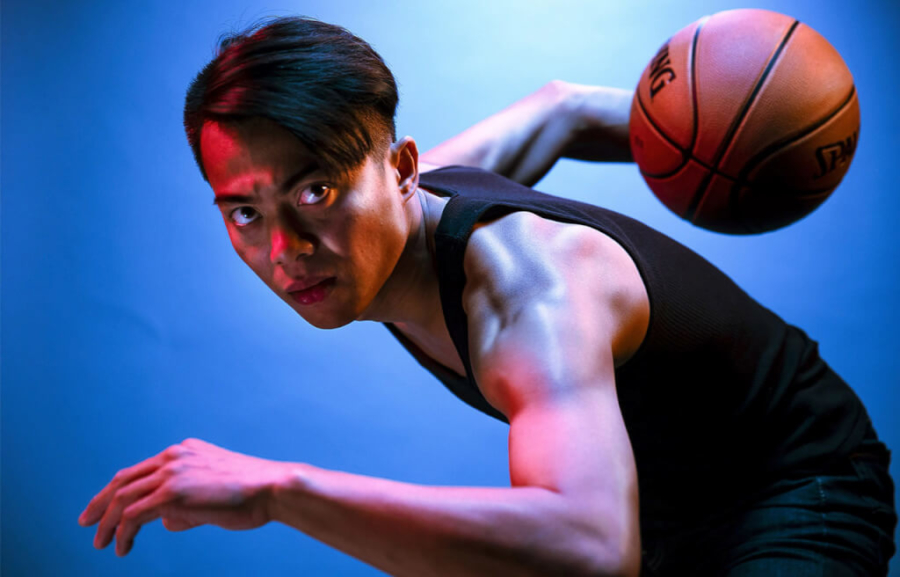 Sept. 5 – Oct. 20, 2019
When an American basketball team travels to Beijing amidst tensions in the late '80s, past relationships collide with present day revelations. Witty and weighty, this Chicago premiere explores cultural barriers, political risks and personal sacrifice. Lauren Yee's The Great Leap is sure to be compelling to basketball fans, history buffs and everyone who has ever had a dream. Check for half-price tickets at Hot Tix!
Steppenwolf Theatre Company
1650 N. Halsted St in Lincoln Park
Be Here Now
Sept. 5 – Oct. 19, 2019
Bari, an atheist and misanthrope, loses her job teaching nihilism in New York City and ends up working in a fulfillment center in her small hometown. Her empathetic co-workers push her toward yoga, meditation, and a blind date in the pursuit of happiness. But recently, her recurring headaches have gotten more intense, manifesting as ecstatic and almost religious experiences—and they are changing her entire outlook. She's almost… happy! When she finds out that these rapturous headaches may be killing her, Bari needs to choose: does she live a shortened, joyful life — or does she risk a return to her past life of misery. Be Here Now takes audiences on a hilarious and poignant quest for meaning in modern life. Check for half-price tickets at Hot Tix!
Shattered Globe Theatre at Theater Wit
1229 W. Belmont Ave. in Lakeview
King Hedley II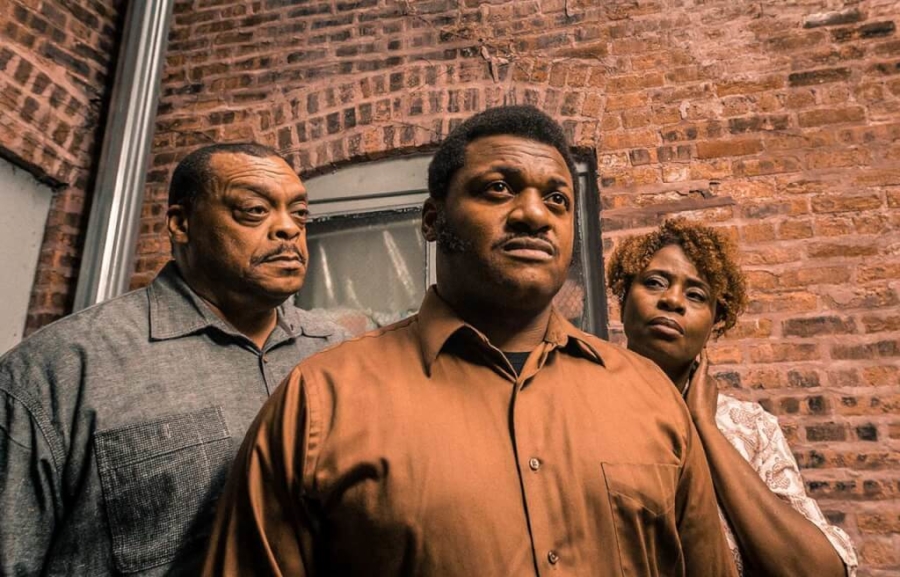 Sept. 12 – Oct. 13, 2019
Placing his hopes and dreams on the line, a man pieces together his life in Pittsburgh after seven years in prison. Family ties are tested and crime and retribution collide in August Wilson's ninth play in the American Century Cycle — Court's eighth production in our ongoing commitment to producing all ten plays of the cycle. Nationally acclaimed for his direction of August Wilson's plays, Resident Artist Ron OJ Parson brings a depth of humanity to Wilson's interrogation of African American life in the 1980s. Check for half-price tickets at Hot Tix!
Court Theatre
5535 S. Ellis Ave. in Hyde Park
Five Presidents
Sept. 6 – Oct. 19, 2019
There was only one day in history when all five of these U.S. Presidents were in the same room at the same time: the holding room prior to entering the memorial service for President Richard Nixon. Five Presidents is the presentation of this once-in-a-lifetime occurrence, as imagined by The West Wing and House of Cards writer Rick Cleveland. Check for half-price tickets at Hot Tix!
American Blues Theater at Stage 773
1225 W. Belmont Ave. in Lakeview
Midsummer (A Play with Songs)
Sept. 4 – Oct. 6, 2019
A wickedly funny story about Helena, a high powered attorney looking for revenge sex and Bob, a thief always on the prowl. As fate would have it, a night of raucous sex turns into a weekend of car chases, gangsters, wedding busts, midnight trysts — and a second chance at life and love — all set in Edinburgh to a joyous indie folk-pop score. Check for half-price tickets at Hot Tix!
Greenhouse Theater Center
2257 N. Lincoln Ave. in Lincoln Park
Oslo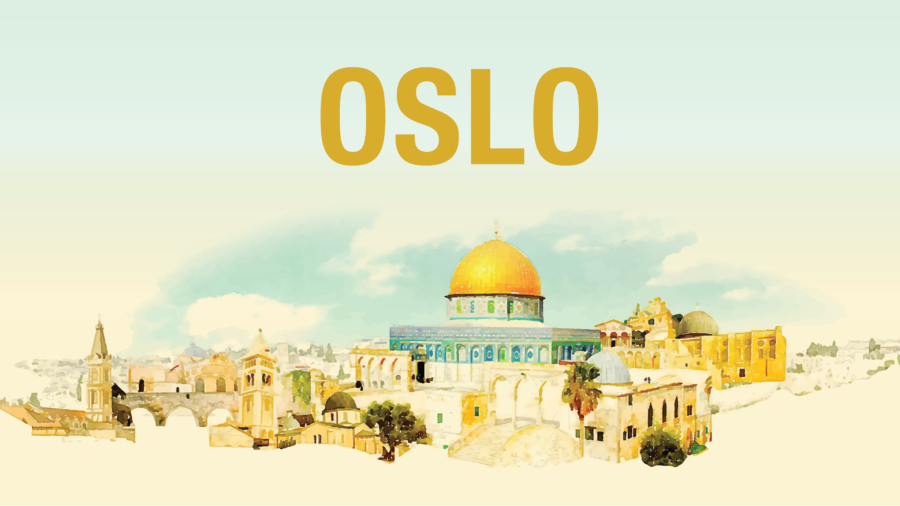 Sept. 10 – Oct. 20, 2019
When the Israeli prime minister and the chairman of the Palestine Liberation Organization shook hands on the White House lawn in 1993, the world had no idea what it took to orchestrate that momentous occasion. Behind the scenes, a Norwegian diplomat and her social scientist husband hatched an intricate, top secret, and sometimes comical scheme to gather an unexpected assortment of players at an idyllic estate just outside Oslo. Far from any international glare, mortal enemies were able to face each other not as adversaries, but as fellow human beings. Check for half-price tickets at Hot Tix!
TimeLine Theatre Company at the Broadway Playhouse
1229 W. Belmont Ave. in Lakeview
Spamalot
Now playing through Nov. 3, 2019
Lovingly ripped off from the classic film comedy Monty Python and the Holy Grail, SPAMALOT retells the legend of King Arthur and his Knights of the Round Table, featuring ridiculous men in tight pants — not to mention cows, killer rabbits, and French people. SPAMALOT is an irreverent musical of the legend of King Arthur's quest for the Holy Grail. Spurred on by a plague with a 50% chance of pestilence and famine, Arthur recruits knights to accompany him on his quest in pursuit of the salvation of Camelot, and their own destinies. Along the way they encounter crazy shenanigans including the Lady of the Lake and her Laker Girls, flatulent Frenchmen with flying cows and blood thirsty, killer rabbits. Check for half-price tickets at Hot Tix!
Mercury Theater Chicago
3745 N. Southport Ave. in Lakeview
Howard's End

Now playing through Oct. 5, 2019
At the dawn of the 20th century, the independent Schlegel sisters seek to change the world. E.M. Forster's beloved classic novel is now an enthralling world premiere adaptation by Chicago playwright Douglas Post. Experience the journeys of three different families as they search for love, purpose, and connection against the tide of class, money, and sex. Check for half-price tickets at Hot Tix!
Remy Bumppo at Theater Wit
1229 W. Belmont Ave. in Lakeview
Bernhardt/Hamlet
Sept. 14 – Oct. 20, 2019
High humor and human drama collide in a rollicking comedy "so clever it uplifts, so timely it hurts" (The New York Times). In 1899, legendary leading lady Sarah Bernhardt's decision to assume the title role of Shakespeare's Hamlet left critics and patriarchs aghast and indignant. Laced with forbidden romance and backstage gossip, this behind-the-scenes look at Bernhardt's most ambitious role is a "dynamic character study" (Variety) of one of the most famous actresses — and infamous divas — in the world. Check for half-price tickets at Hot Tix!
Goodman Theatre
170 N. Dearborn St. in the Loop
Tiny Beautiful Things
Sept. 6 – Oct. 13, 2019
Based on the best-selling book by Cheryl Strayed and adapted for the stage by Nia Vardalos, Tiny Beautiful Things personifies the questions and answers that "Sugar" was publishing online from 2010-2012. When the struggling writer was asked to take over the unpaid, anonymous position of advice columnist, Strayed used empathy and her personal experiences to help those seeking guidance for obstacles both large and small. Directed by Vanessa Stalling, Tiny Beautiful Things is a story about reaching when you're stuck, healing when you're broken, and finding the courage to take on the questions which have no answers. Check for half-price tickets at Hot Tix!
Victory Gardens Theater
2433 N. Lincoln Ave. in Lincoln Park
Bonus! Teatro ZinZanni: Love, Chaos and Dinner

Now playing through Sept. 29, 2019
Teatro ZinZanni is a whirlwind of international cirque, comedy and cabaret served with a multi-course feast. Described as the "Kit Kat Klub on acid", the fast-paced action unfolds around, above and alongside guests as world-class acrobats, musicians, divas, illusionists, madmen, and aerialists fill our intimate Spiegeltent ZaZou, a unique jewel box mirror tent. Teatro ZinZanni's signature blend of Love, Chaos & Dinner has played to sold out audiences in Seattle and San Francisco. Don't miss the show The New York Times calls, "A feast for the senses" and the "city's hottest ticket!". Check for half-price tickets at Hot Tix!
Teatro ZinZanni at the Spiegeltent Zazou in the Cambria Hotel
32 W. Randolph St. in the Loop
Note that the schedules included above are subject to change; visit the Hot Tix website for exact dates and half-price ticket availability. Visit ChicagoPlays.com to find other exciting productions on stage while you're here, and find insider guides to all things performing arts and the Chicago theatre scene to create your Chicago itinerary.