With more than 250 companies, Chicago is known across the world for its innovative and vibrant live theatre scene. Add a performance (or two!) to your Chicago itinerary — plus, experience many shows on a budget with half-price theater tickets from Hot Tix! From Broadway musicals to intimate dramas to sidesplitting comedies, every night you can choose from dozens of shows – including these top plays and musicals playing this December.
The Santaland Diaries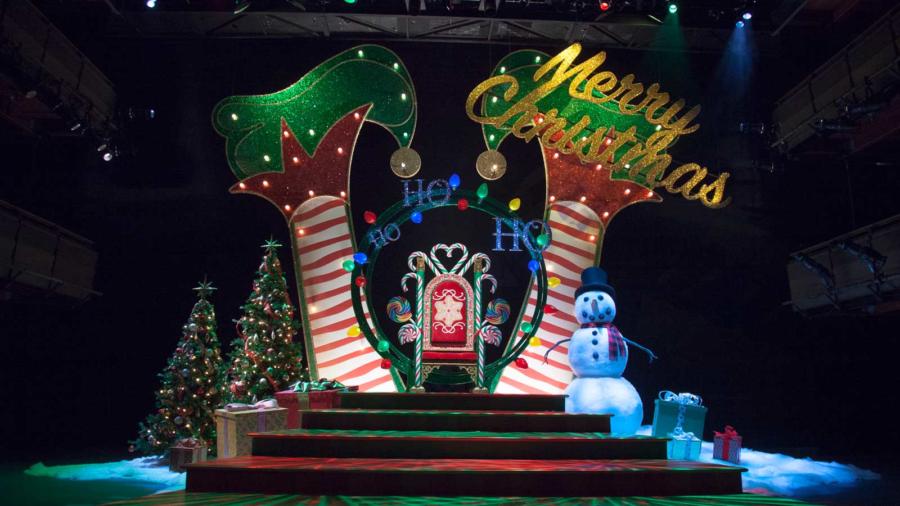 Playing now through Dec. 29, 2019
The Santaland Diaries has been performed across the nation over the past two decades and is perfect for those who prefer their eggnog spiked. The 2019 production features Steven Strafford, a "talented artist and brilliant storyteller" (Playbill) in a solo performance as the strapped-for-cash struggling actor who takes a job as "Crumpet," an elf at Macy's Santaland — and his hilarious observations are more naughty than nice. For mature elves only. Check for half-price tickets at Hot Tix!
Goodman Theatre
170 N. Dearborn in the Loop
Hershel and the Hanukkah Goblins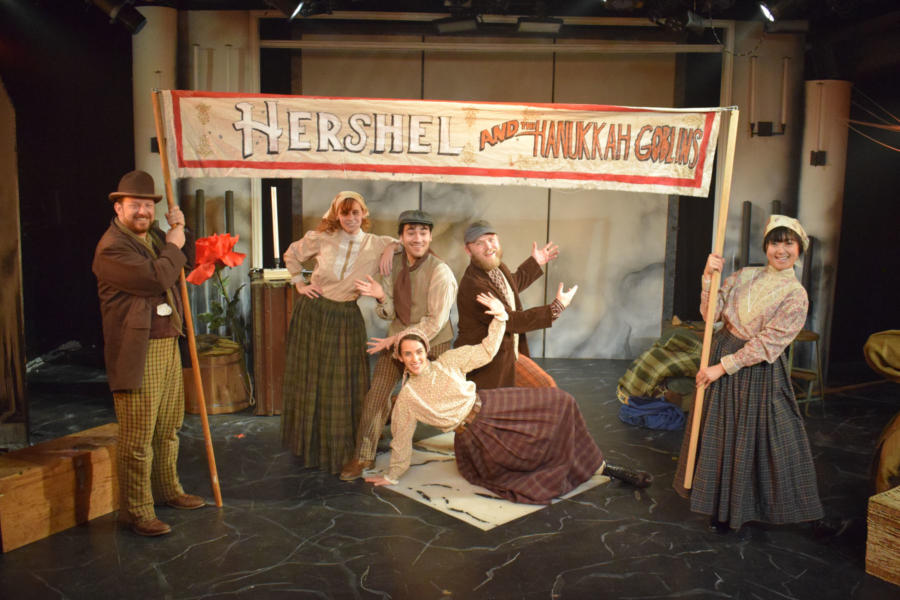 Playing Dec. 7 – 29, 2019
Will Hershel of Ostropool outsmart the goblins who haunt the old synagogue so that villagers can celebrate Hanukkah? In this stage adaptation of the Caldecott Honor winning book by Eric Kimmel, the story comes to life with music and a little bit of magic for families of all ages to enjoy. Check for half-price tickets at Hot Tix!
Strawdog Theatre Company
1802 W. Berenice in North Center
Q Brothers Christmas Carol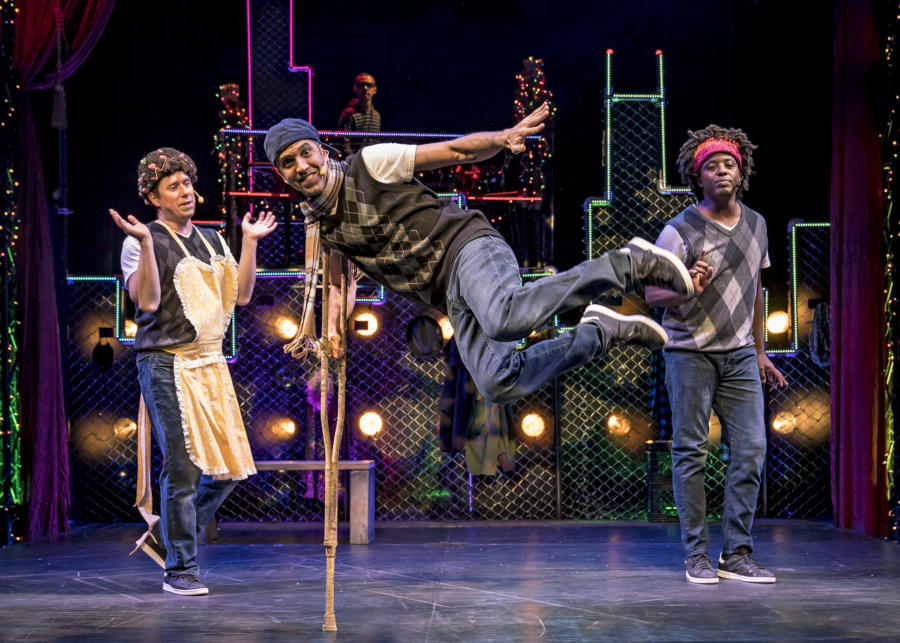 Playing now through Dec. 23
Created by Chicago hip hop sensations the Q Brothers Collective (GQ, JQ, Jax, and Pos), this wildly entertaining reinterpretation of the Charles Dickens classic mashes up hip hop with contemporary musical styles ranging from reggae and dancehall music, to dubstep and epic rock ballads — all underscored with beats spun by a live DJ. Check for half-price tickets at Hot Tix!
The Yard at Chicago Shakespeare Theater
800 E. Grand on Navy Pier
The First Deep Breath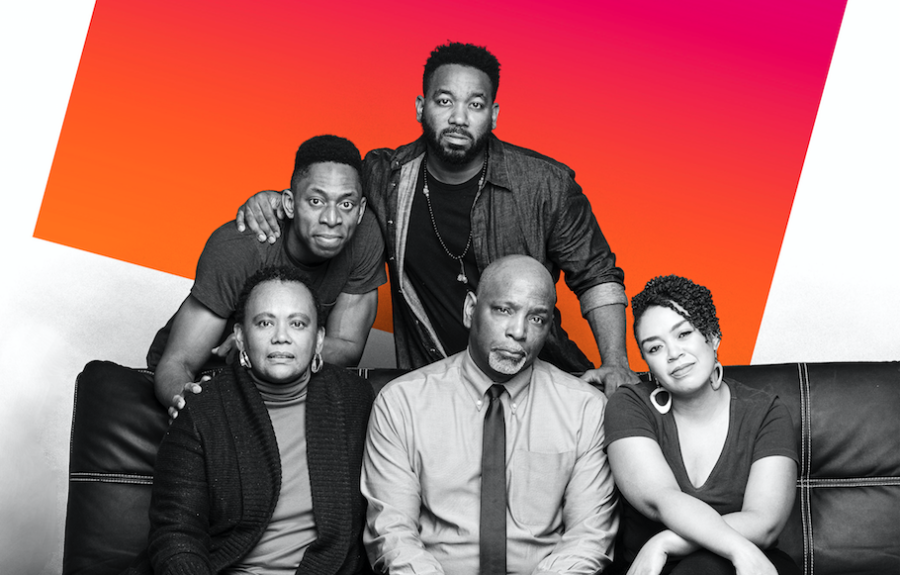 Playing now through Dec. 22
Pastor Albert Jones is planning a special church service to honor his late daughter Diane on the sixth anniversary of her death. But when his eldest son, Abdul-Malik, returns home from prison, the First family of Mother Bethel Baptist Church is forced to confront a hornet's nest of long-buried secrets. Written with a ferocious passion by Lee Edward Colston II and directed by Malika Oyetimein, The First Deep Breath finds each member of the Jones clan desperately fighting to stay afloat and disregarding the caution that sometimes a family that stays together drowns together. Check for half-price tickets at Hot Tix!
Victory Gardens Theater
2433 N. Lincoln in Lincoln Park
The Nutcracker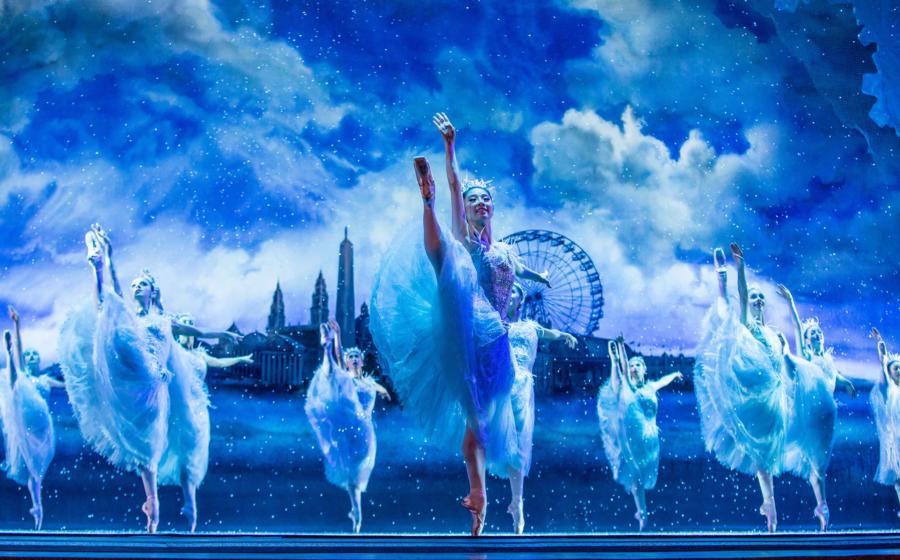 Playing now through Dec. 29
Wheeldon's acclaimed turn-of-the-century tale opens on Christmas Eve 1892, mere months before the grand opening of the 1893 World's Fair, as young Marie and her mother prepare for a Christmas Eve potluck celebration. The magic of the season takes hold when a visit from The Great Impresario sets off a whirlwind journey of romance and adventure through a dreamlike World's Fair. Check for half-price tickets at Hot Tix!
Joffrey Ballet at Auditorium Theatre of Roosevelt University  
50 E. Ida B Wells Drive in the Loop  
The White Plague
Playing Dec. 5 – Jan. 11, 2020
On the brink of a world war, a mysterious plague starts killing everyone older than 45. A young doctor finds a cure, but what is the cost he is willing to ask the afflicted to pay? Check for half-price tickets at Hot Tix!
Trap Door Theatre
1655 W. Cortland in Bucktown
Corduroy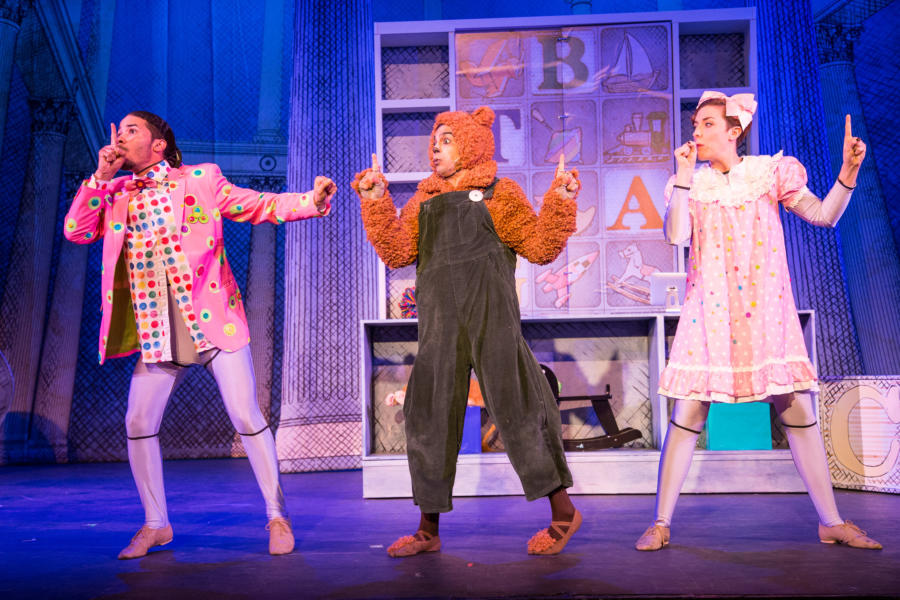 Playing now through Jan. 5, 2020
In this sweet adaptation of Don Freeman's classic book, a small bear's quest for a missing button leads to the friendship of a lifetime. After the lights are dimmed and the doors locked, the department store comes to life with circus elements and physical comedy. It's up to Corduroy to outsmart the Night Watchman as he waits for his new pal Lisa to return with her mother. Along with exciting scenes of humor and mischief, the story teaches the importance of empathy and unconditional love. Tailored for young imaginations, this playful adventure will delight ages three and up. Check for half-price tickets at Hot Tix!
Broadway In Chicago and Emerald City Theatre at the Broadway Playhouse
175 E. Chestnut along The Magnificent Mile 
Rutherford and Son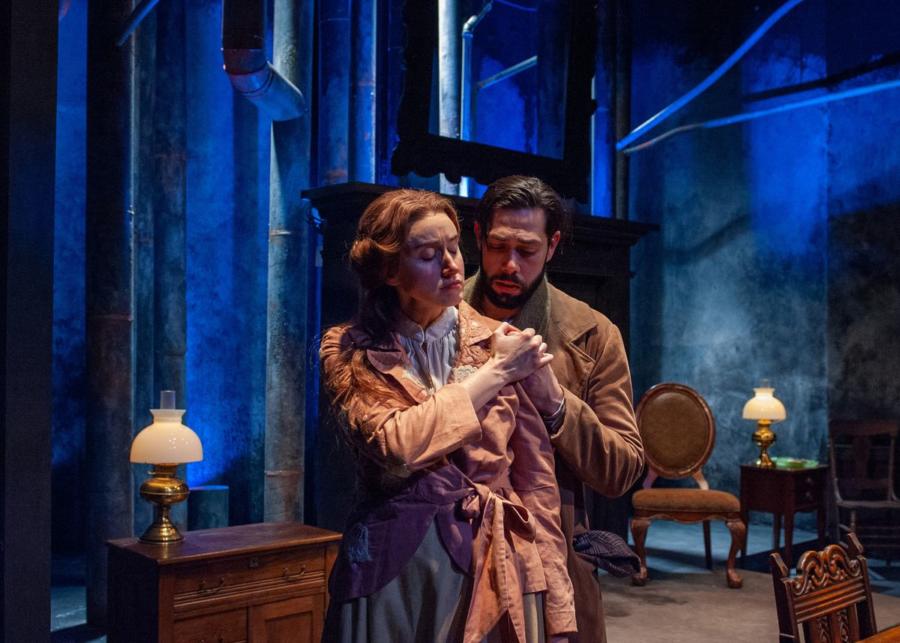 Playing now through Jan. 12, 2020
In the industrial north of England in 1912, the patriarch of the Rutherford family has spent decades building a respected glass works company to pass on to his children, without any say from them. Caught between passion, purpose, and expectation, John, Richard, and Janet struggle to break free from an oppressive and narrow-minded father dead set on writing their stories himself. Less entangled by these family expectations and with ambitions to give her son the life he deserves, John's young wife Mary is determined to upend the cycle, whatever it takes. Check for half-price tickets at Hot Tix!
TimeLine Theatre Company
615 W. Wellington in Lakeview
Cold Town/Hotline: A Chicago Holiday Story
Playing now through Dec. 22, 2019
In December of 1983, five volunteers have come together to answer calls for a hotline created to help fellow Chicagoans cope with the holiday blues. But with a record-breaking cold front sweeping across Chicago, these good samaritans are forced to hunker down for a long night together. When an unexpected visitor bursts through the doors, everyone must work to embody the season's most valuable lessons and transform their humble hotline into a home for the holidays. Making its world premiere at Raven Theatre, Cold Town / Hotline is a heartwarming comedy about what it means to be a family and the complex truths behind the adage: "It's better to give than to receive." Check for half-price tickets at Hot Tix!
Raven Theatre
6157 N. Clark in Edgewater 
America's Best Outcast Toy – An Oddball Holiday Reality Musical
Playing now through Jan. 12
We all know the story of the outcast toys and how they were rescued from their island by a certain famous reindeer (may he rest in peace). But what became of the outcast toys when they came back to America? They became huge celebrities, of course! Now, years later, they return to the island to compete in a series of challenges where they must sing, model, design fashion, outwit/outplay/outlast, bake cakes, and of course, dance for their lives, all to prove that they are America's best. And the audience actually determine the results with your vote, meaning every night can be a whole new show. Check for half-price tickets at Hot Tix!
Pride Films and Plays at The Broadway Theatre at Pride Arts Center  
4139 N. Broadway in Uptown 
Note that the schedules included above are subject to change; visit the Hot Tix website for exact dates and half-price ticket availability. Visit ChicagoPlays.com to find other exciting productions on stage while you're here, and find insider guides to all things performing arts and the Chicago theatre scene to create your Chicago itinerary.