Chicago is known across the world for its innovative and vibrant live theatre scene. Add a performance (or two!) to your itinerary – plus, experience many shows on a budget with discounted theater tickets from Hot Tix!
Want to find out what else is playing this fall? View the League of Chicago Theatres 2023 Fall Theatre Guide.
American Psycho: The Musical
Musical
Kokandy Productions at Chopin Theatre
Now playing – Nov. 26
American Psycho is a ruthless and daring musical from Duncan Sheik (Spring Awakening) and Roberto Aguirre-Sacasa (Riverdale, The Picture of Dorian Gray). Based on the electrifying novel by Bret Easton Ellis, the musical tells the story of Patrick Bateman, a young and handsome Wall Street banker with impeccable taste and unquenchable desires. Patrick and his elite group of friends spend their days in chic restaurants, exclusive clubs and designer labels. But at night, Patrick takes part in a darker indulgence, and his mask of sanity is starting to slip. Check for discounted tickets at Hot Tix!
The Rise and Fall of Little Voice
Drama
The Gift Theatre at Filament Theatre
Now playing – Oct. 15
Blown fuses, real and metaphorical, punctuate the action with flashes of pent up energy in this acclaimed play. The diminutive heroine frequently plunges the dilapidated house she shares with her alcoholic mother into darkness by playing her dead father's records at a volume matched only by the soulful power of her vocal impressions. Little Voice has a hidden talent: she can emulate every chanteuse from Judy Garland to Edith Piaf. She hides in her room, crooning and dreaming of love, while her disheveled mother mistakes a seedy agent's interest as affection rather than enthusiasm for the gold mine buried in her daughter's throat. This is an engaging fairy tale of despair, love and finally hope as LV finds a voice of her own. Check for discounted tickets at Hot Tix!
Hamilton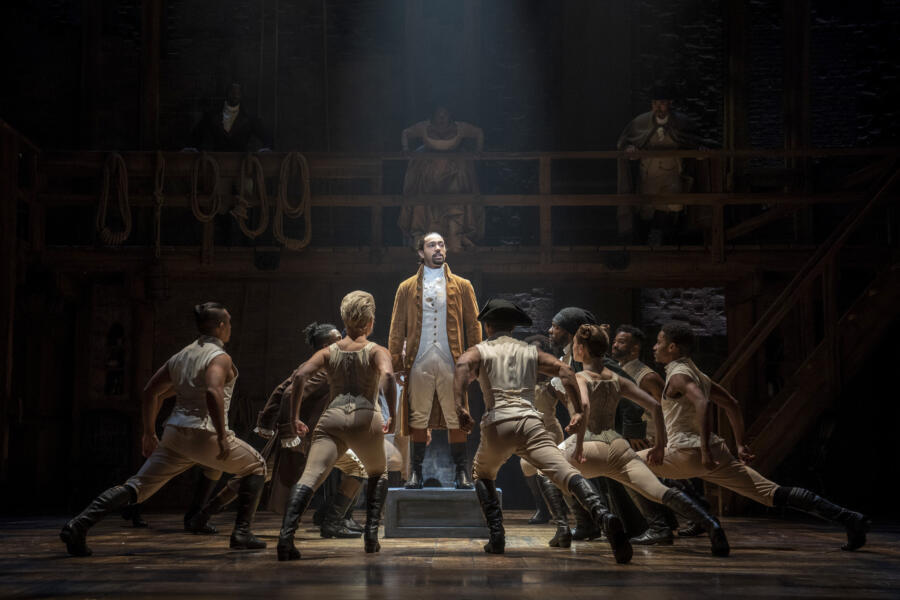 Musical
Broadway In Chicago at James M. Nederlander Theatre
Playing now – Dec. 31
HAMILTON is the epic saga that follows the rise of Founding Father Alexander Hamilton as he fights for honor, love, and a legacy that would shape the course of a nation. Based on Ron Chernow's acclaimed biography and set to a score that blends hip-hop, jazz, R&B, and Broadway, HAMILTON has had a profound impact on culture, politics, and education. HAMILTON features book, music, and lyrics by Lin-Manuel Miranda, direction by Thomas Kail, choreography by Andy Blankenbuehler, and musical supervision and orchestrations by Alex Lacamoire. In addition to its 11 Tony® Awards, it has won Grammy®, Olivier Awards, the Pulitzer Prize for Drama, and an unprecedented special citation from the Kennedy Center Honors. Check for discounted tickets at Hot Tix!
Sanctuary City
Drama
Steppenwolf Theatre Company
Now playing – Nov. 18
Newark, NJ. Post-9/11. Two teenagers, brought to America as children, now face an unlikely foe: unexpected, unreciprocated love. Their friendship is no longer enough (for one of them) and their adopted country doesn't love them back. Pulitzer Prize-winner Martyna Majok brings light to the sacrifices made by DREAMers, lovers and life-long friends in the heartbreaking and hopeful Sanctuary City—a story that fractures and transcends—crossing boundaries, borders and genres in search of a place to call home. Check for discounted tickets at Hot Tix!
REVOLUTION
Drama
A Red Orchid Theatre
Now playing – Oct. 29
Who celebrates their 26th birthday in the alley? Puff, that's who. With the help of her best friend Jame and the unlikely company of Georgia, Puff rings in her new year with laughter, connection, a dose of danger, and Miller High Life. Revolution interrogates and celebrates the very nature of creating community and building friendships in our ever evolving, ever disconnecting world. Check for discounted tickets at Hot Tix!
Cat's Cradle
Drama
Lifeline Theatre
Playing now – Oct. 22
Join the famed Hoenikker family on the Caribbean Island of San Lorenzo for a satirical tale of how "pure" scientific research, banana republic politics, and an organized religion based on lies bring about the end of the world. You're invited to convert yourself, learn a new way to make love, and make a supreme gesture to God Almighty (if indeed, He is still with us) in this revival of ensemble member John Hildreth's playful adaptation of Kurt Vonnegut's beloved novel. Check for discounted tickets at Hot Tix!
The Nacirema Society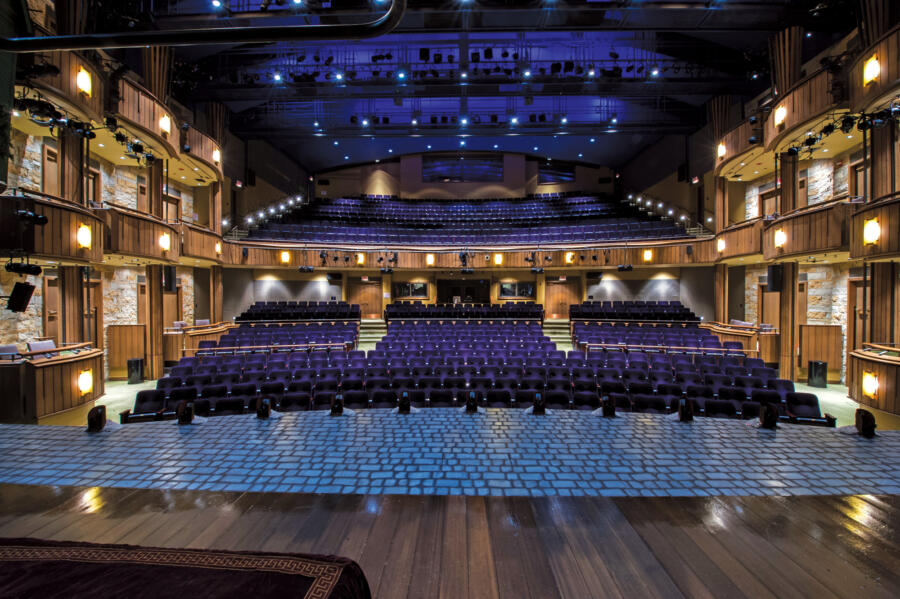 Comedy/Drama
Goodman Theatre
Playing Sept. 16 – Oct. 15
A "laugh-out-loud" (Broadway World) "hilarious comedy" (Arts ATL) from nationally renowned playwright, poet and NY Times best-selling author Pearl Cleage. It's 1964 Montgomery, Alabama, and the Nacirema Society prepares for its annual introduction of six elegant African-American debutantes to a world of prosperity, privilege and social responsibility. This centennial year, the Society's grande dame, Grace Dunbar, will have nothing less than perfection for her granddaughter Gracie's debut. And with young love brewing, old family skeletons rattling, national media attention abounding and a blackmail plot bubbling…what would dare go awry? Check for discounted tickets at Hot Tix!
Motherhouse
Drama/Comedy
Rivendell Theatre Ensemble
Playing now – Sept. 30
In Motherhouse, a young woman enlists the help of her four aunts to create an eulogy for her recently deceased mother. What begins as a small act of family solidarity quickly spirals into darkly comic chaos as they attempt to capture the spirit of the departed. Motherhouse is a wickedly funny, wickedly human story about the painful, messy momentum of grief. Check for discounted tickets at Hot Tix!
A View From The Bridge
Drama
Shattered Globe Theatre at Theater Wit
Playing now – Oct. 21
Eddie, a longshoreman, visits a lawyer with a problem: His teenage niece, an orphan who he raised like his own daughter, has fallen in love with an Italian immigrant. The two want to marry, but Eddie must stop them… things are not what they seem. A View From the Bridge at Shattered Globe Theatre revisits a timeless story about desire, the decay of old values, and the yearning for what is lost when you leave home to build something new. Check for discounted tickets at Hot Tix! 
Mesmerized: A Ben Franklin Science & History Mystery
Children's/family
Chicago Children's Theatre
Playing now – Oct. 15
Through fabulous storytelling and fast-paced comedy, Ben Franklin and his want-to-be-inventor niece, Sarah, travel to France where they use the Scientific Method to test a mystical man's magical cure-all in MESMERIZED: A BEN FRANKLIN SCIENCE & HISTORY MYSTERY. Kids will laugh as they engage their minds to solve this mystery, fueled with stories about Ben Franklin's many scientific discoveries and electrifying inventions. Check for discounted tickets at Hot Tix!
Note that the schedules included above are subject to change; visit the Hot Tix website for exact dates and discounted ticket availability. Visit ChicagoPlays.com to find other exciting productions on stage, and find insider guides to all things performing arts and the Chicago theatre scene to create your Chicago itinerary.