With more than 250 companies, Chicago is known across the world for its innovative and vibrant live theatre scene. Add a performance (or two!) to your Chicago itinerary — plus, experience many shows on a budget with half-price theater tickets from Hot Tix! From Broadway musicals to intimate dramas to sidesplitting comedies, every night you can choose from dozens of shows — including these top plays and musicals playing this January.
Mean Girls
Musical
Playing now through Jan. 26
Cady Heron may have grown up on an African savanna, but nothing prepared her for the wild and vicious ways of her strange new home: suburban Illinois. How will this naïve newbie rise to the top of the popularity pecking order? By taking on The Plastics, a trio of lionized frenemies led by the charming but ruthless Regina George. But when Cady devises a plan to end Regina's reign, she learns the hard way that you can't cross a Queen Bee without getting stung. Check for half-price tickets at Hot Tix!
Broadway in Chicago at the Nederlander Theatre
24 W. Randolph in the Loop
Dance Nation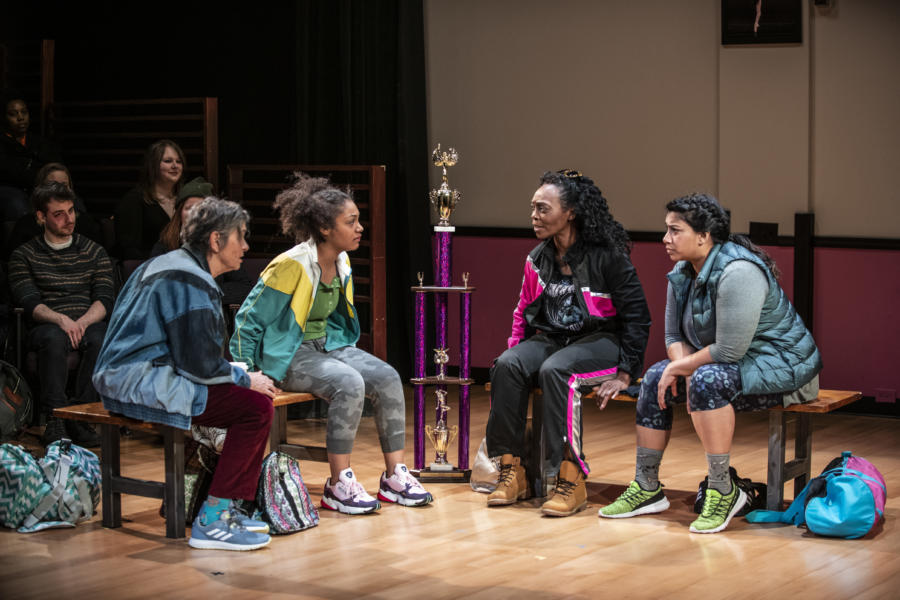 Comedy
Playing now through Jan. 26
A pre-teen dance troupe navigates ambition, friendship and desire as they claw their way to Nationals in Tampa Bay. Featuring a multigenerational cast of women playing our pre-teen heroines, this Chicago premiere is fiercely funny, theatrically inventive, and full of heart. Check for half-price tickets at Hot Tix! 
Steppenwolf Theatre
1650 N. Halsted in Lincoln Park
Brooklyn Bridge
Children/family
Playing Jan. 16 – Feb. 22

Follow Sasha as she ventures outside the boundaries her immigrant mother has set for her and into the maze of her Brooklyn apartment building. Sasha meets her mysterious neighbors, and she's convinced there are giants living upstairs! She also discovers the power of community as she races to complete her report on the Brooklyn Bridge. Recommended for ages 7 and up. Check for half-price tickets at Hot Tix!
The Theatre School at DePaul University at Merle Reskin Theatre
60 E. Balbo in the Loop
Turn Here – Sweet Corn
Comedy/drama, new work
Playing Jan. 3 – Jan. 26

This world premiere one-woman play by Jim Stowell, featuring actress Megan Wells, focuses on the life and memoirs of Atina Diffley, an organic farmer, educator, and activist. Set on the farm of Garden of Eagan, Megan tells Atina's story with passion, humor, and zeal. Warrior farmer Atina is a force to be reckoned with. Check for half-price tickets at Hot Tix! 
Saltbox Theatre Collective at The Edge Theater Off-Broadway  
1133 W. Catalpa in Edgewater
The Steadfast Tin Soldier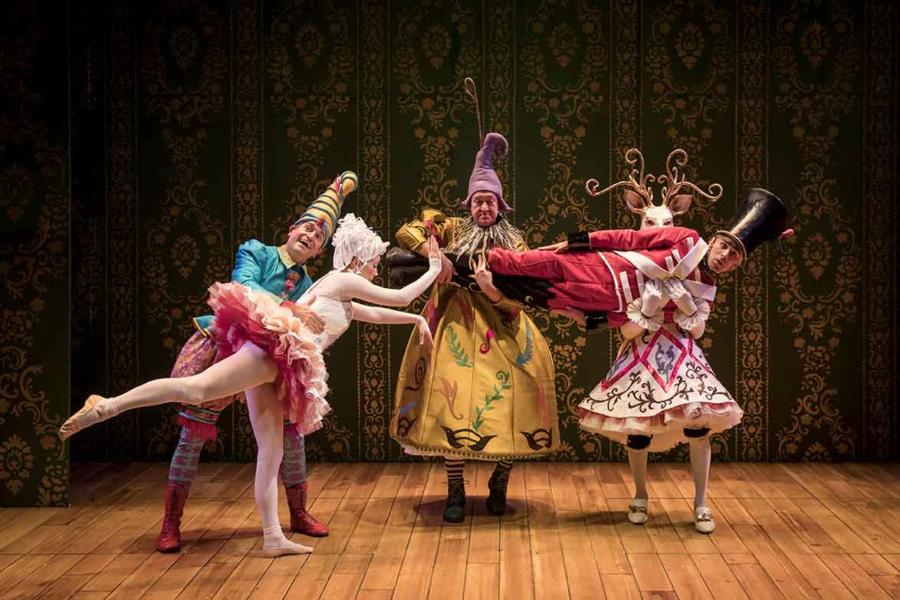 Holiday, literary adaptation
Playing now through Jan. 26
Hans Christian Andersen's story about a little tin soldier who never gives up comes back to Lookingglass for a winter-time curtain call. Mary Zimmerman fashions an extravagant and exhilarating spectacle, infused with music and movement. Don't miss the triumphant return of Chicago's newest holiday tradition, The Steadfast Tin Soldier. Check for half-price tickets at Hot Tix!
Lookingglass Theatre
821 N. Michigan along The Magnificent Mile
Roe
Drama
Playing Jan. 18 – Feb. 23
Conceived in a pizza parlor and argued in the highest court in the land, 1973's Roe v. Wade legalized abortion — and is still hotly debated today. The complex young women behind the trial — attorney Sarah Weddington and plaintiff Norma McCorvey ("Jane Roe") — embark upon separate journeys that mirror the current polarization over the landmark decision. Shocking, humorous, and "full of nuance and complexity" (NPR), Roe illuminates the heart and passion that each side has for their cause. Check for half-price tickets at Hot Tix!
Goodman Theatre
170 N. Dearborn in the Loop
The Mousetrap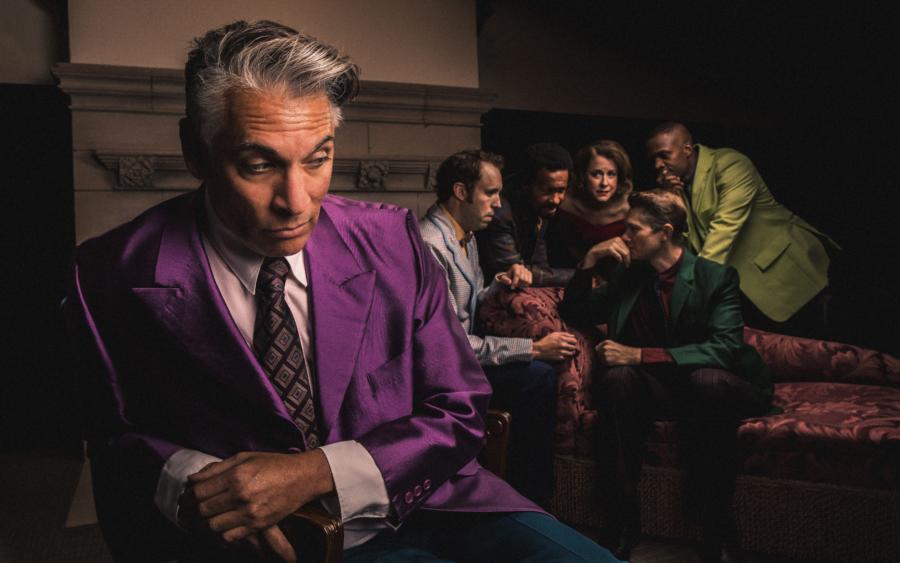 Drama
Playing Jan. 16 – Feb. 16
The Ralstons' house becomes lethal when four guests are snowed in amidst reports of a woman's murder. Agatha Christie's craft for building skillful twists and shocking turns is on full display in this famed mystery which reinforces the genre as a pillar of classic drama. The Mousetrap is revived in an exuberant staging by Sean Graney that eschews cliché and begs for a repeat viewing as the traps that characters lay are sprung in surprising ways. Check for half-price tickets at Hot Tix!
Court Theatre
5535 S. Ellis in Hyde Park
The Gulf
Comedy/Drama
Playing Jan. 9 – Feb. 15
In the middle of a river and long past the middle of their relationship, Kendra and Betty are questioning where their life together will go next. On a muggy summer evening somewhere down in the Alabama Delta, the two women troll the flats looking for redfish. As passions and tensions flare over past infidelities, life choices, and job struggles, the couple must confront what it takes to overcome the space between them. Check for half-price tickets at Hot Tix!
About Face Theatre at Theater Wit
1229 W. Belmont in Lakeview
Top Girls
Comedy/drama
Playing Jan. 16 – Feb. 22
Whip-smart, cracklingly funny, and ultimately deeply moving, Top Girls returns to the Remy Bumppo stage. Caryl Churchill's groundbreaker brilliantly debates questions about gender conformity and the balancing act of career and family. Check for half-price tickets at Hot Tix!
Remy Bumppo Theatre at Theater Wit
1229 W. Belmont in Lakeview
Teatro ZinZanni Presents: Love, Chaos and Dinner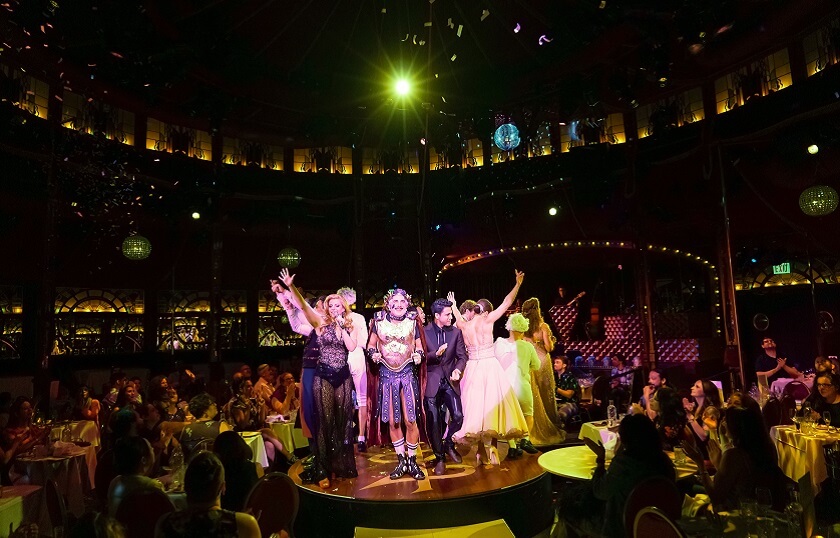 Performance art
Open run
Enter a realm where reality and dreams converge; an experience unlike any other! Teatro ZinZanni is a whirlwind of international cirque, comedy, and cabaret served with a multi-course feast. Described as the "Kit Kat Klub on acid", the fast-paced action unfolds around, above, and alongside guests as world-class acrobats, musicians, divas, illusionists, madmen, and aerialists fill the intimate Spiegeltent ZaZou, a unique jewel box tent. Check for half-price tickets at Hot Tix!
Spiegeltent ZaZou at the Cambria Hotel
32 W. Randolph in the Loop
Bonus show: Late Nite Catechism
Comedy
Open run
Call it Loretta Young meets Carol Burnett. This is part catechism class, part stand-up routine. It's an interactive comedy, one of the longest running shows in Chicago and U.S. theatre history. You, the audience member, are part of Sister's class. She'll take you back to the days of the Latin Mass, meatless Fridays, and remind you about that good old ruler across the knuckles! Check for half-price tickets at Hot Tix!
Nuns4Fun Entertainment at the Royal George Theatre Center
1641 N. Halsted in Lincoln Park
Note that the schedules included above are subject to change; visit the Hot Tix website for exact dates and half-price ticket availability. Visit ChicagoPlays.com to find other exciting productions on stage while you're here, and find insider guides to all things performing arts and the Chicago theatre scene to create your Chicago itinerary.