A retrospective of the work of renowned Indian architect and urban planner Balkrishna Doshi makes its North American debut in the exhibit Balkrishna Doshi: Architecture for the People, on view at Chicago's Wrightwood 659. Called "engaging, intelligent, and richly immersive" by the Chicago Tribune, the exhibition provides a rare opportunity to experience architecture that addresses the diverse needs of the urban habitat.
Despite winning the 2018 Pritzker Architecture Prize — one of the most prestigious awards in the field of architecture — Doshi is not well known in the United States. This exhibition aims to bring his extensive contributions as an architect, educator, social scientist, city planner, artist, author, and founder of numerous institutions to a wider audience. The exhibit features significant projects developed by Doshi between 1958 and 2014, including academic campuses, cultural institutions, public administrative offices, and housing.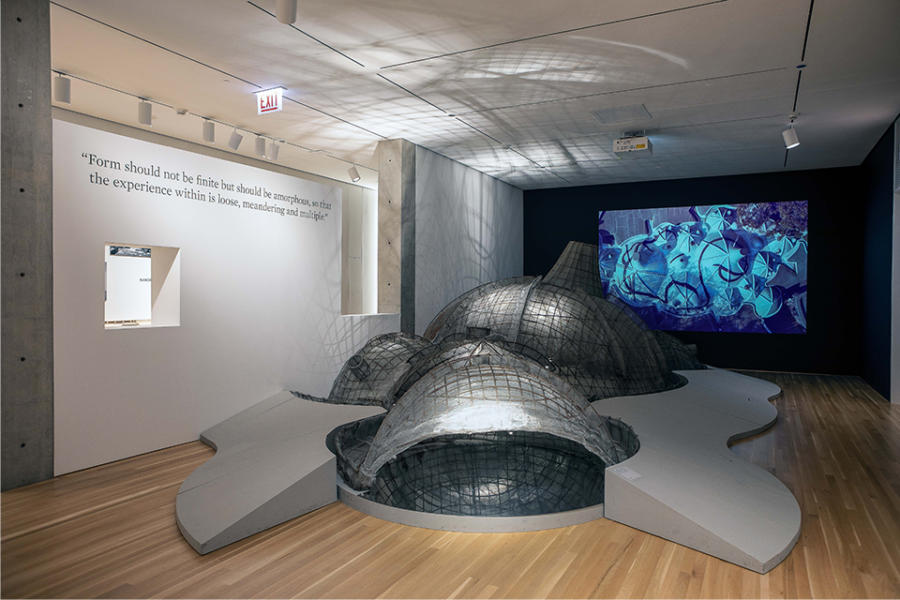 In his nearly 70 years of practice, Doshi has fundamentally altered the built environment of India, celebrating its architectural heritage while creating modern new forms. His work displays his core belief in the power of architecture as a radical and profound act — one that can create lasting positive change in the way people relate to one another and live collectively.
Doshi believes that architecture in and of itself is incomplete, and it is only through its interaction with the inhabitant (whether an individual or a community) that its potential is fully realized. This philosophy is evident in his approach to design, as Doshi seeks to meld "living" architecture with people, nature, and the built environment.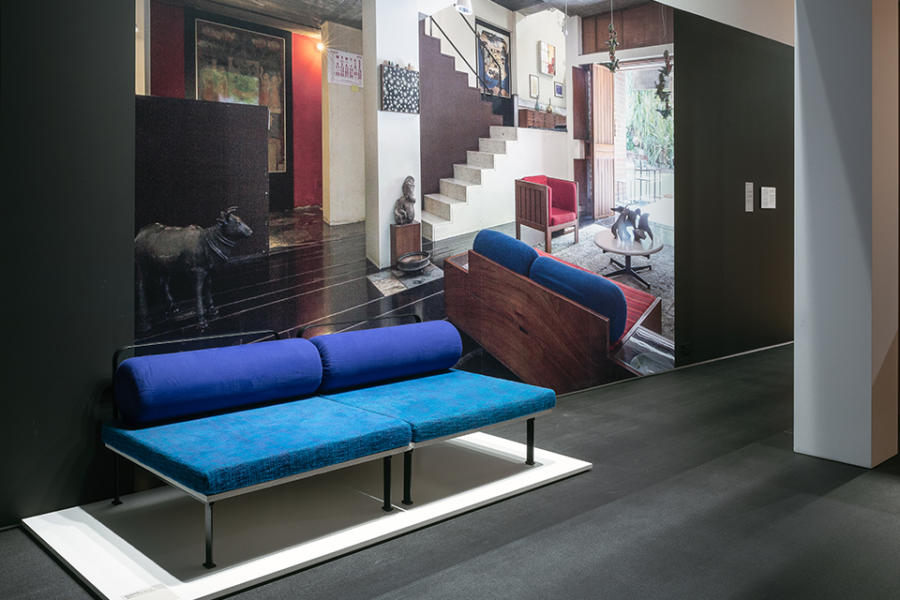 Doshi is one of the last living links to two of the great masters of Modernism — Le Corbusier and Louis Kahn — and is one of the few pioneers of modern architecture in his home country. His work has forever changed the landscape of India.
It is particularly fitting that Doshi's work be shown at Wrightwood 659, housed within the remarkable design of Japanese self-taught architect Tadao Ando. Balkrishna Doshi: Architecture for the People is on view Thursdays, Fridays, and Saturdays through Dec. 12. To ensure the health and safety of visitors, only 24 masked guests will be allowed in the exhibit every 90 minutes. After each session, the gallery will be closed so all high-touch surfaces can be sanitized. Advance reservations are required.