Chicago's museums are packed with fascinating, immersive exhibits on every topic you can imagine — and the fun doesn't have to stop when the sun goes down.
Many Chicago museums are open late for after-hour events. There are kid-friendly sleepovers, swanky cocktail parties, and outdoor concerts that keep these museums buzzing until late into the night. We've rounded up some of our favorite after-dark museum events for a truly one-of-a-kind experience.
Dozin with Dinos at Field Museum of Natural History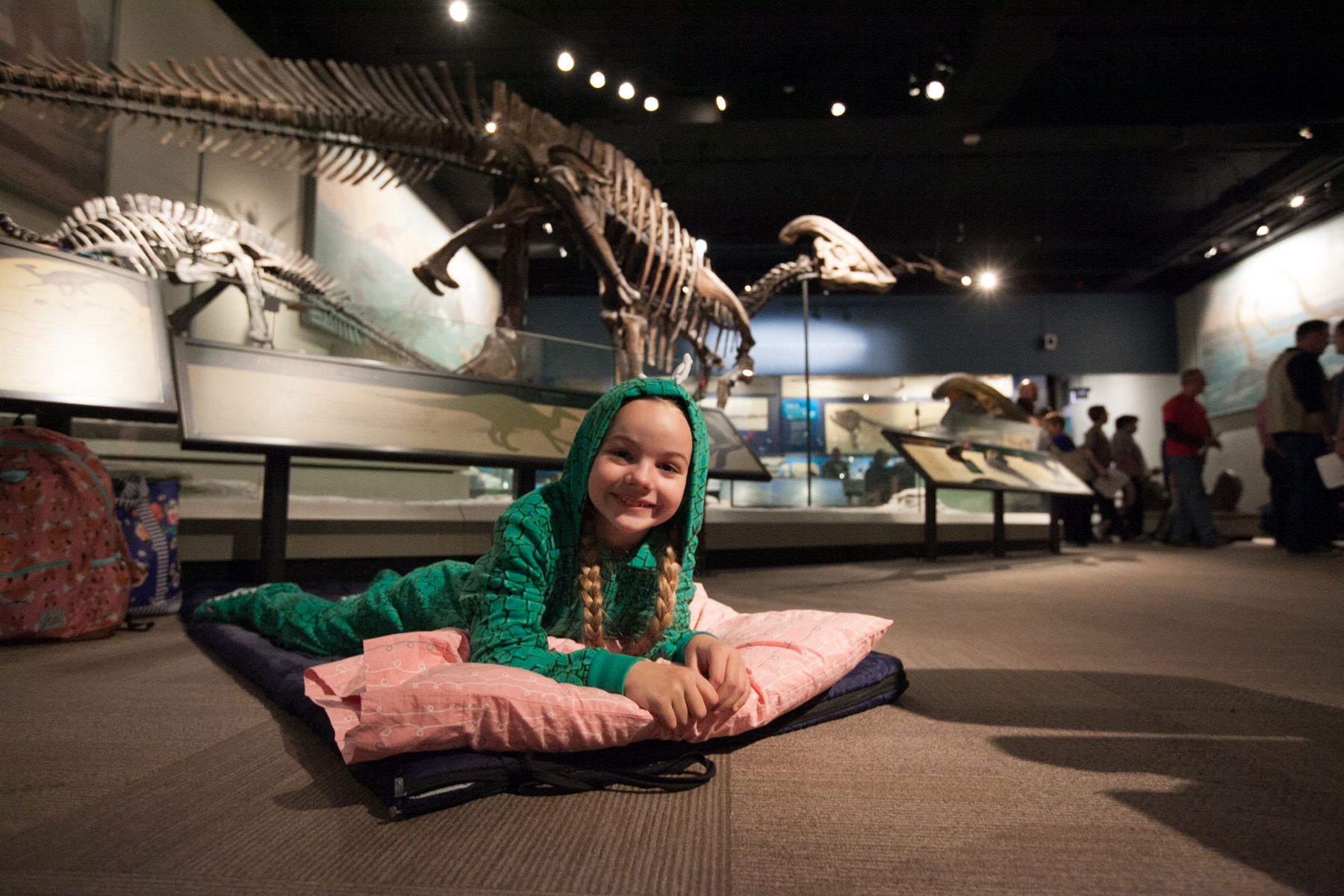 Science is even more fun in your pajamas. Field Museum is a fascinating place to be at any time of day, but kids will get an extra special experience when they come to Dozin' with the Dinos. They'll stay up late with museum scientists, do hands-on activities, and explore some of the museum's most famous exhibits (like the dino exhibit that's home to the world's largest T.rex) with flashlights. The series of slumber parties take place on select weekends throughout the year. 1400 S. Lake Shore Drive, South Loop
Adler at Night at Adler Planetarium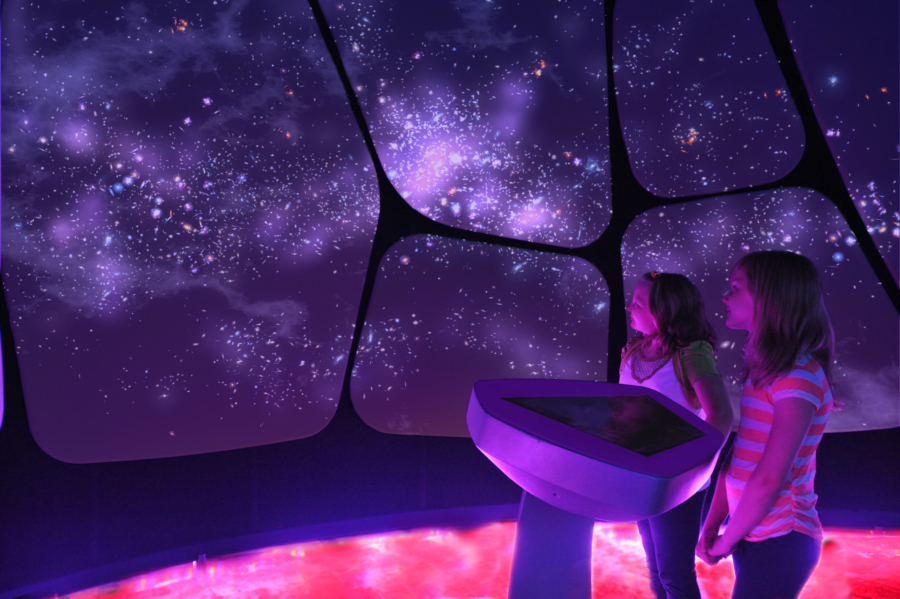 What better time to explore the country's oldest planetarium than when the stars are out? The Adler Planetarium stays open late for Adler at Night every Wednesday evening. Discover the wonders of outer space with hands-on activities, immersive exhibits, and award-winning Sky Shows in the museum's domed theatre. The best part? Admission is free for all Illinois residents. 1300 S. Lake Shore Dr., South Loop
Science Snoozeums at the Museum of Science and Industry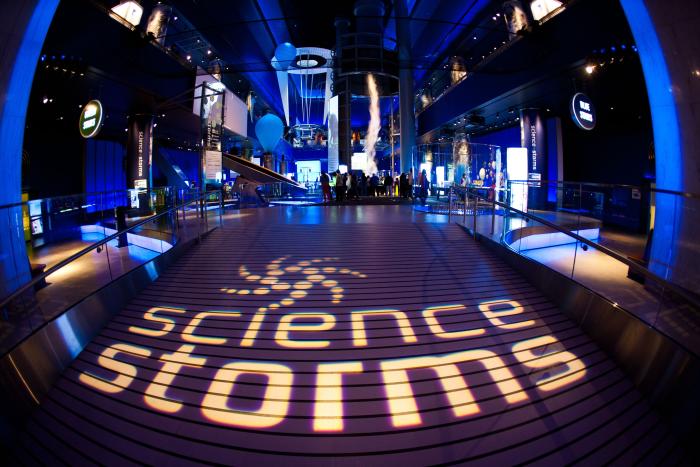 If you're looking for something to do with a crew of science-loving kids, the Museum of Science and Industry hosts Science Snoozeums on select dates throughout the year. Kids aged 6 to 12 will have a jam-packed night of activities, like watching a movie in the Giant Dome Theater, making their own science toys, completing a scavenger hunt, and sleeping alongside the museum's top exhibits. The morning brings breakfast and a special Snoozeum patch for attendees. 727. 5700 S. Lake Shore Dr., Hyde Park
Jazzin' at the Shedd and more at Shedd Aquarium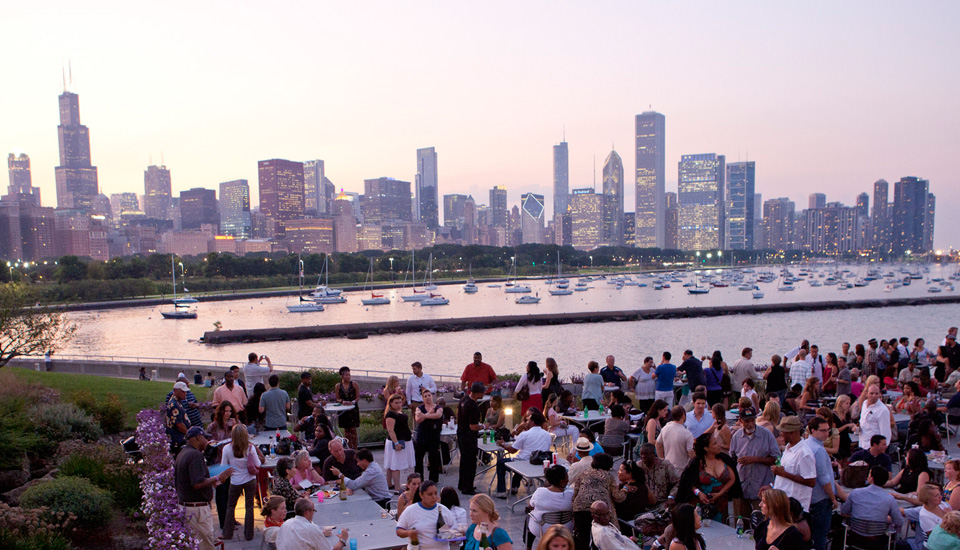 Listen to live jazz while taking in the Chicago skyline at Jazzin' at the Shedd. In the summer, Shedd Aquarium's terrace offers some stunning views of the water and city, particularly once the Navy Pier fireworks start up. In the fall, the aquarium also hosts Shedd After Hours. This adults-only event includes live music, skyline views, and meet-and-greets with beluga whales and bluegills, stingrays, and sturgeons.
The whole family is welcome during the Shedd's Asleep with the Fishes overnight stays. Kids and their parents will take part in animal and science activities, animal encounters, aquatic crafts, a scavenger hunt, and a Caribbean Reef feeding dive. You're also free to explore any of the open exhibit spaces throughout the evening, before going to sleep surrounded by aquatic creatures. 1200 S. Lake Shore Dr., South Loop
Bunking with Butterflies at Peggy Notebaert Nature Museum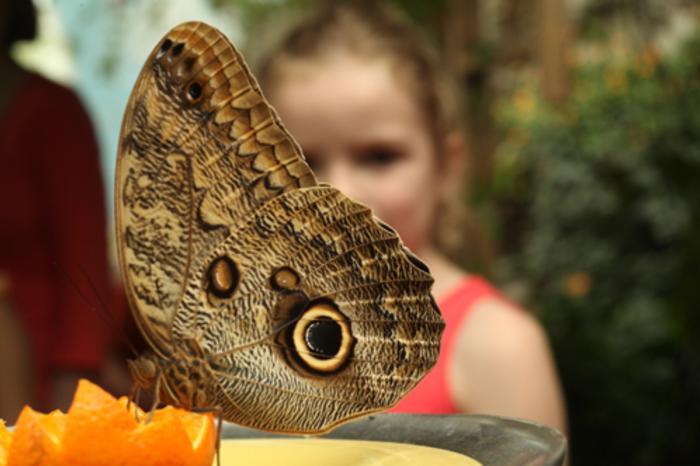 During Bunking with the Butterflies, you'll get the chance to spend a night surrounded by nature at the multi-sensory (and super kid-friendly) Peggy Notebaert Nature Museum. Families can take part in hands-on science activities, explore the mesmerizing butterfly haven, enjoy a snack and crafts, and more. Kids of all ages will love the nature-focused exhibits, like indoor treehouses and the animal house, which are even cooler with a flashlight in hand. 2430 N. Cannon Dr., Lincoln Park