If you're looking to turn the page on traditional venues, consider holding your next event in one of Chicago's exquisite library spaces. From historic libraries with elegant old-world details to a modern space high above the city's downtown Financial District, you'll find plenty of options to choose from. Get ready to plan your next storybook Chicago event.
Pritzker Military Museum & Library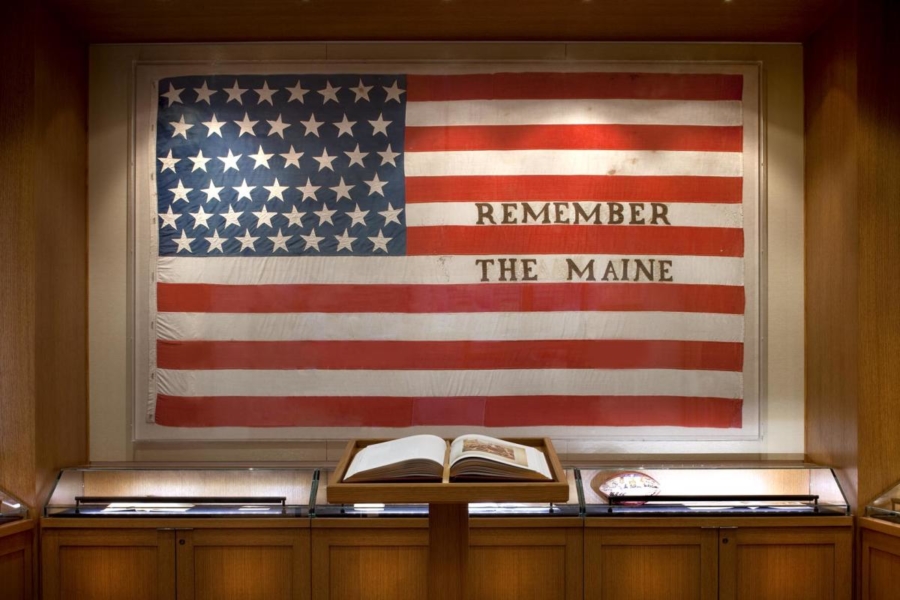 Set on Michigan Avenue in the Loop, this impressive military history museum offers breathtaking views of Millennium Park. The two-story Lecture Hall is an extraordinary venue for film screenings, panel discussions, and press conferences, while the Broadcast Center provides services ranging from live interactive webcasts to high-definition, multi-camera broadcasts. Capacity is 104 people. The Point, perfect for a high-end reception (200) or seated dinner (60), features rare military artifacts that include a hand-sewn 1898 American flag and an authentic Medal of Honor from World War II.
The Newberry Library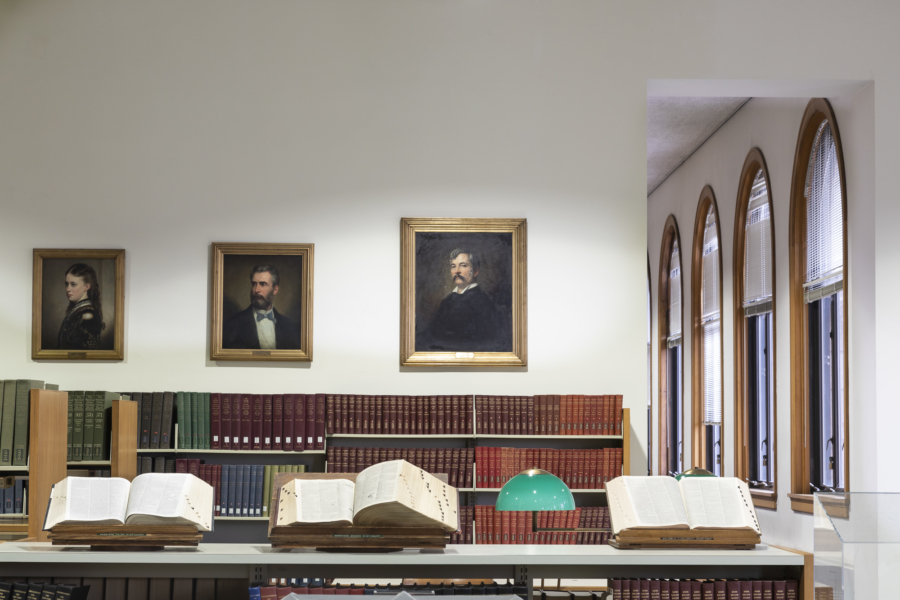 Established in 1887, The Newberry Library is a world-renowned independent research library that's home to an extensive collection of rare books and manuscripts, spanning six centuries. Located in the Magnificent Mile area across from the picturesque Washington Square Park, the historic Newberry features intricate architectural details, a grand staircase and spacious halls. Plan an elegant reception or small dinner party for up to 208 in the Romanesque-style Newberry Lobby, complete with a marble staircase, Steinway grand piano and Art Nouveau chandelier. Ruggles Hall is the Newberry's largest space, featuring rich mahogany wood paneling, replica turn-of-the-century sconces, and sweeping Washington Square Park views. Ruggles Hall accommodates 200 people for a seated presentation and 250 for a cocktail reception.
Harold Washington Library Center
The stunning Harold Washington Library Center in the Loop is the central library for the Chicago Public Library System. The 9th floor Winter Garden, nestled under a 52-foot glass dome, is an architectural focal point of the building. The Winter Garden offers abundant natural light all year round, and features leafy plants and trees surrounding the marble-floored atrium. The Winter Garden accommodates 400 people for a seated dinner and/or reception; 500 theater-style. Other spaces available for private events include the Grand Lobby (400/reception) and the 385-seat Cindy Pritzker Auditorium.
The University of Chicago Ida Noyes Hall
The Gothic-style Ida Noyes Hall was originally built in the early 1900s as a women's gymnasium and social center for University of Chicago students. Choose from eight beautiful event spaces, including the Library, which features elegant wood paneling, a fireplace and beautiful views of the Midway Plaisance, and Rockefeller Memorial Chapel. Ideal for small lectures and banquets, the Library accommodates 100 people for a reception or theater-style presentation. The adjoining Library Lounge, featuring a large antique table that can be used as a centerpiece for a buffet, accommodates 80 people (reception/theater style). The Cloister Club is Ida Noyes Hall's largest space, featuring cathedral windows and vaulted ceilings and can accommodate up to 300 guests.
The Library at 190 South LaSalle
Located 40 floors above the Loop's Financial District, the dramatic two-story library features rows of book-lined walls containing more than 50,000 volumes of law tomes. The Library is flanked by soaring windows that frame panoramic views of Lake Michigan and the majestic statue of Ceres atop the historic Chicago Board of Trade building. Rich design elements include a custom mahogany bar, upholstered sofas, and leather chairs, and alcoves that encourage intimate conversation. The Library can accommodate 200 guests for a cocktail reception or seated dinner.