With its soft snow, sparkling lights, countless holiday activities and culinary innovations, Chicago is great inspiration for planning a festive winter meeting. Here are three different ways to enchant, entertain and feed your attendees this season.
Chicago on ice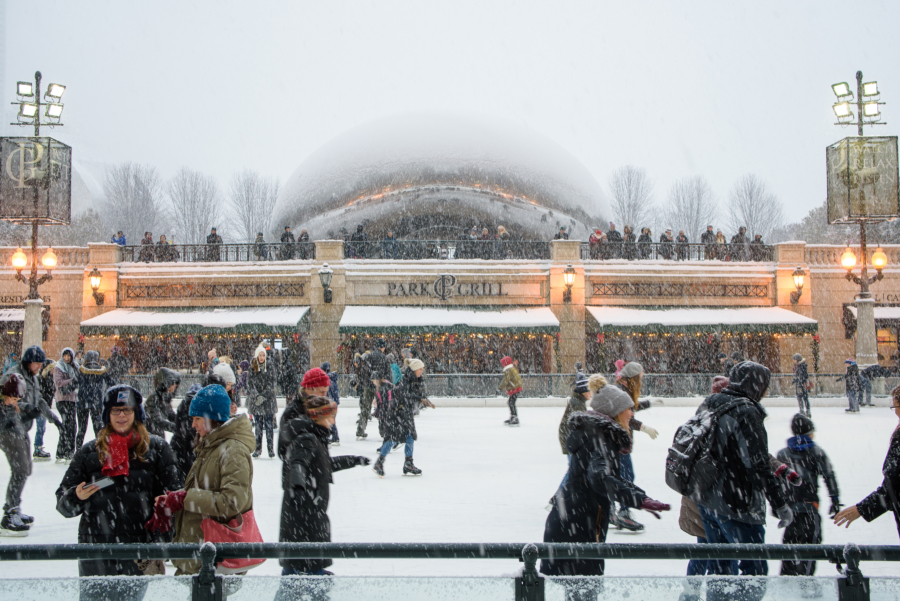 In the winter, ice skating rinks open across the city and parts of the vast Lake Michigan transform into thin, crystalized sheets of gloss that reflect the bright winter sun. Get inspired by the sights and spirit to create a very cool meeting.
Theme ideas
Attendee activities: Give attendees info on where to ice skate in the city — skating rinks like at the McCormick Tribune Ice Skating Rink in Millennium Park or the Skating Ribbon in Maggie Daley Park; visit the reflective Cloud Gate sculpture (called "the Bean" by locals), made from highly polished stainless steel.
Meeting décor: Go with a silver, white, and blue color palette; use mirrors to mimic the reflectiveness of ice; hang frosted chandeliers to look like icicles; fill glass vases with clear and ice-blue beads to use as centerpieces.
Food: Serve Arctic char; embrace the use of foil in cooking and serving; offer ice cream or gelato for dessert; serve clear liquors in glass stemware.
Winter white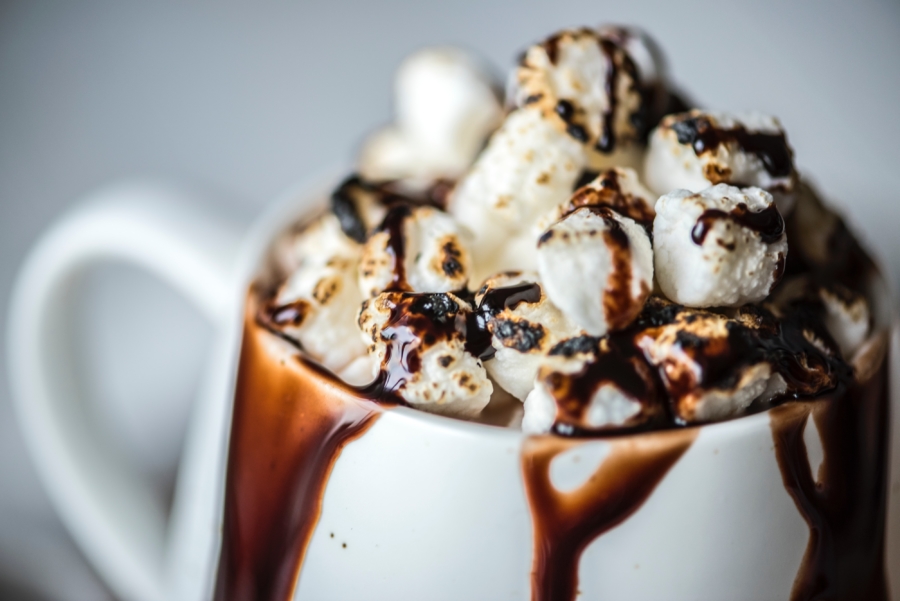 Falling temperatures can mean falling snow, and Chicago is no stranger to the occasional dusting or beautiful blanket of white. Use this to your advantage and plan an event theme around the city's natural winter beauty.
Theme ideas
Attendee activities: Let attendees walk among falling "snow" indoors at the Museum of Science and Industry's Christmas Around the World and Holidays of Light; suggest a free visit to Tony Tasset's Snow Sculpture; head outdoors—even non-athletic types can snowshoe on Northerly Island.
Meeting décor: Use white table linens; drape white tulle around beams or windows to create a soft, snowy look; use wallpaper glue to cover a balloon with doilies, pop the balloon when dry and hang the white decorations around the room; find inspiration in snowflakes and use them throughout (in table cards, as scattered cut-outs on tables, etc.).
Food: For dessert, set up a roasted marshmallow bar, or serve a dish made with white chocolate; drinks can include White Russians.
Winter city lights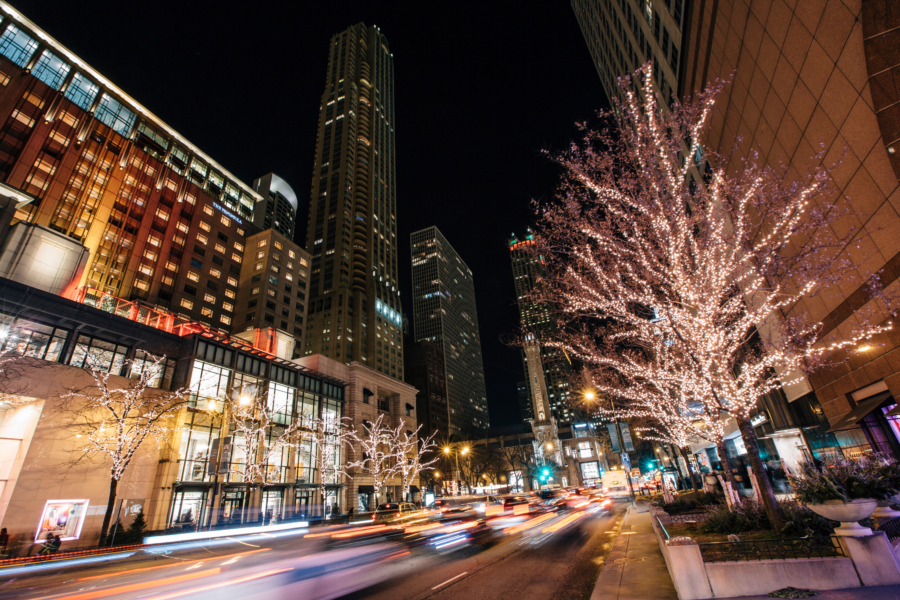 One thing Chicagoans and visitors always look forward to each winter season is how the city lights up around the holidays. While every night brings a shimmering downtown landscape year-round, it's the winter that adds even more magic — especially on Michigan Avenue, where thousands of lights drape across the stretch.
Theme ideas
Attendee activities: Send attendees shopping on The Magnificent Mile to see the lights firsthand or plan a group trip to Lincoln Park ZooLights.
Meeting décor: Drape white lights throughout the meeting space; brush candles with glue and roll them in glitter for extra sparkle; use a color palette of golds and silvers
Food: Serve sparkling wine and champagne; think "light" and offer light snacks, hors d'oeuvres and finger foods