Chicago is home to awe-inspiring museums, iconic architecture, and world-famous sites — and you can explore them all from the comfort of your home. These digital resources allow you to experience Chicago in a new way, from virtual tours to digitized art collections. Check back regularly as we add more experiences from all around Chicago.
Art museums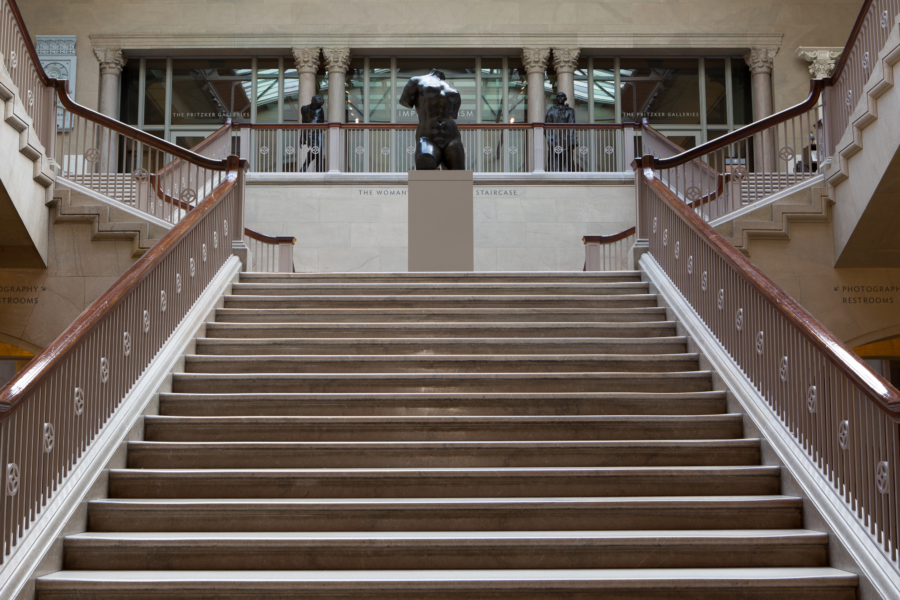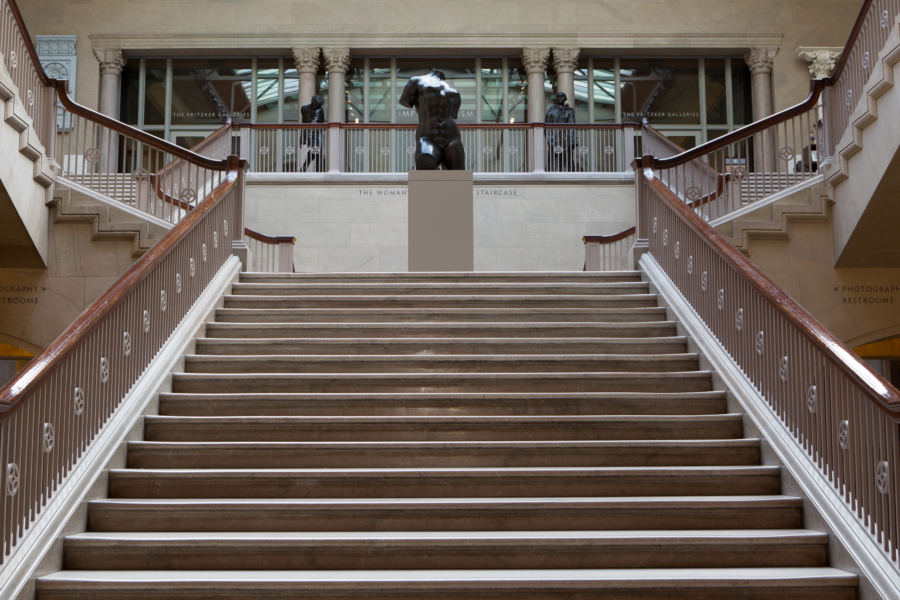 Art Institute of Chicago digital collection
The Art Institute of Chicago is known for their astounding collection, which includes some of the most famous paintings on the planet. And more than 40,000 of their works have been digitized in high-resolution, so you can explore them from the comfort of your own home. A good place to start is with some of the museum's essential works — zoom in to see each tiny dot in a A Sunday on La Grande Jatte or admire the brushstrokes in Monet's Water Lilies.
See the digital collection
Take a virtual tour of the museum
Explore more ways to visit virtually
Museum of Contemporary Photography digital exhibitions
The Museum of Contemporary Photography is the world's premier college art museum dedicated to photography. Located within the Columbia College Chicago's Loop campus, the museum is home to more than 15,000 objects by over 1,500 artists. Their digital collections showcase photographs from the MoCP permanent collection that have been selected by artists, curators, and students.
Explore digital exhibitions
National Museum of Mexican Art
In the heart of the city's vibrant Pilsen community, the National Museum of Mexican Art showcases more than 3,000 years of Mexican art and culture. The free museum is home to one of the country's largest Mexican art collections, with a 10,000-piece permanent collection that celebrates the rich diversity of Mexican art across centuries. This virtual tour walks you through the museum's colorful galleries, where you can view paintings, pottery, textiles, and more.
Take a virtual tour
History museums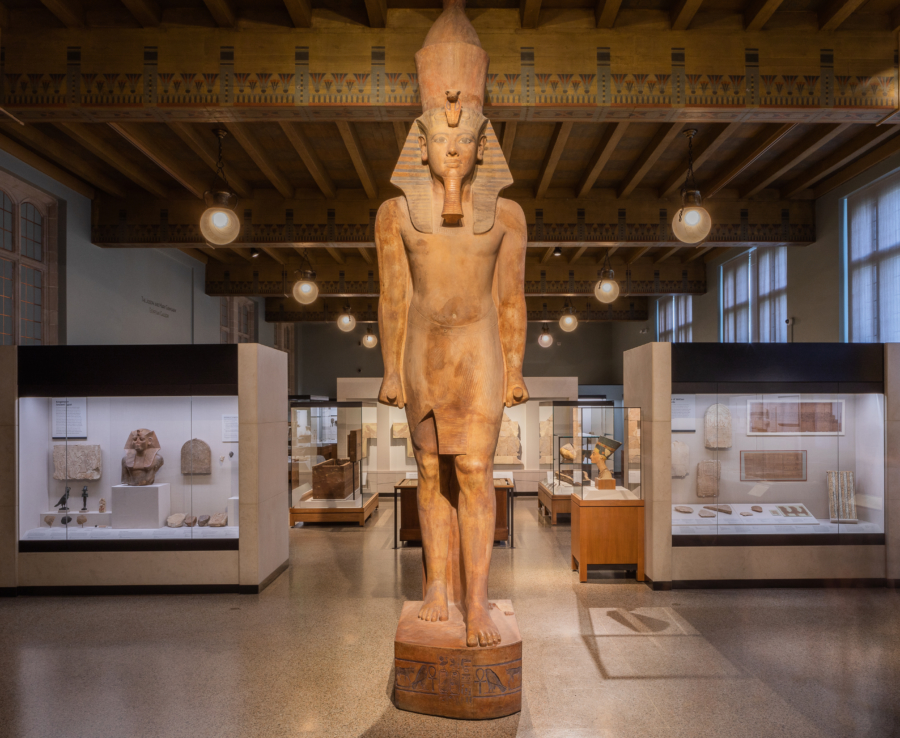 Oriental Institute virtual tour
This hidden gem, located on the University of Chicago campus, houses a treasure trove of artifacts from the most ancient days of Egypt, Persia, Mesopotamia, Syria, and beyond. The Oriental Institute's virtual tour lets you explore many of the objects uncovered during their excavations, from early pottery to a massive statue of King Tut. 
Take the virtual tour
Field Museum online artifacts
The Field Museum of Natural History is one of the largest museum's of its kind in the world. The original collection began with artifacts from the 1893 World's Fair, and has grown into 40 million specimens and artifacts from all over the globe that span millennia. Take a peek at some of these fascinating items via their digital collection, which includes online imagery of ancient pottery, extinct animals, and historic sites.
Explore the online artifacts
National Hellenic Museum digital museum
The National Hellenic Museum in Chicago's Greektown neighborhood is the second oldest U.S. institution dedicated to celebrating the cultural contributions of Greeks and Greek-Americans. Their free digital museum displays the largest Greek/Hellenic collection of its kind in the world, with more than 20,000 artifacts, photos, historic newspapers, and books, plus over 450 recorded oral histories.

Enter the digital museum
Chicago History Museum online exhibits
Delve into Chicago's rich history with the Chicago History Museum's entire portal of online exhibitions, which presents a fascinating look at our city's past. Learn about the Great Chicago Fire, the life of Abraham Lincoln, the Haymarket riots, and the evolution of Chicago's culinary scene. One of their coolest digital experience is the Chicago θθ Project, which offers free virtual reality experiences of defining Chicago moments like the SS Eastland Disaster and the 1933 World's Fair.
Explore online exhibits
DuSable Museum of African American History online exhibit
The DuSable Museum is the nation's first independent museum dedicated to the collection, preservation and study of the history and culture of Africans and Americans of African descent. Their online exhibit — Freedom, Resistance, and the Journey Toward Equality — includes artifacts that represent the story of African American struggle and achievement across centuries.

Explore the online exhibit
Science museums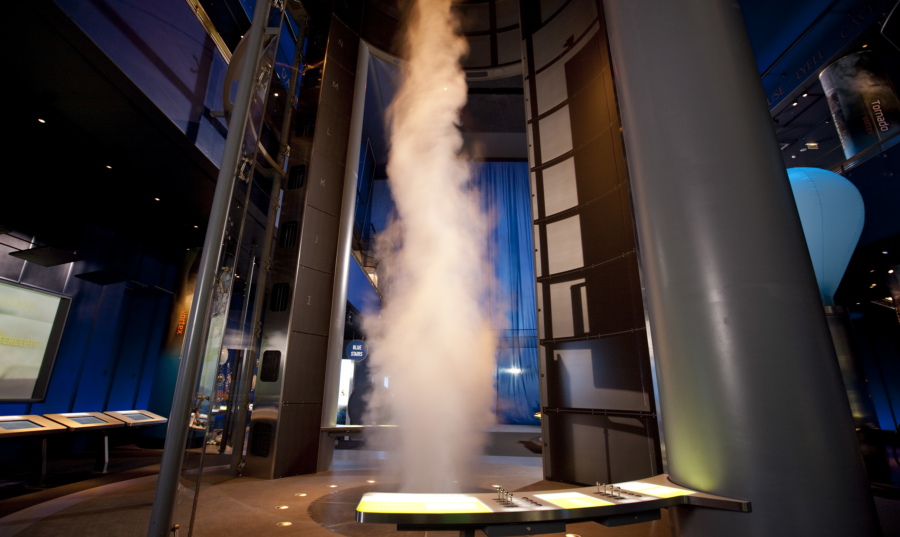 Museum of Science and Industry
Keep the whole family entertained with the new Science at Home series from the Museum of Science and Industry. The kid-friendly activities and videos cover a wide variety of topics, from basic engineering to kinetic energy to human biology. The resources include interactive activities, videos, web-based games, and more.
Explore Science at Home games and activities
Adler Planetarium online exhibits
Take a walk through space without leaving your couch. The Adler Planetarium presents a rich array of online exhibits, digitized images and artifacts, and virtual walk-throughs. Online exhibitions cover everything from women in space to rare astronomy books to first-hand stories from the Apollo 11 mission. And the virtual tours allow you to walk through the exhibits as if you were really there.
Check out online exhibits and tours
Zoos & animals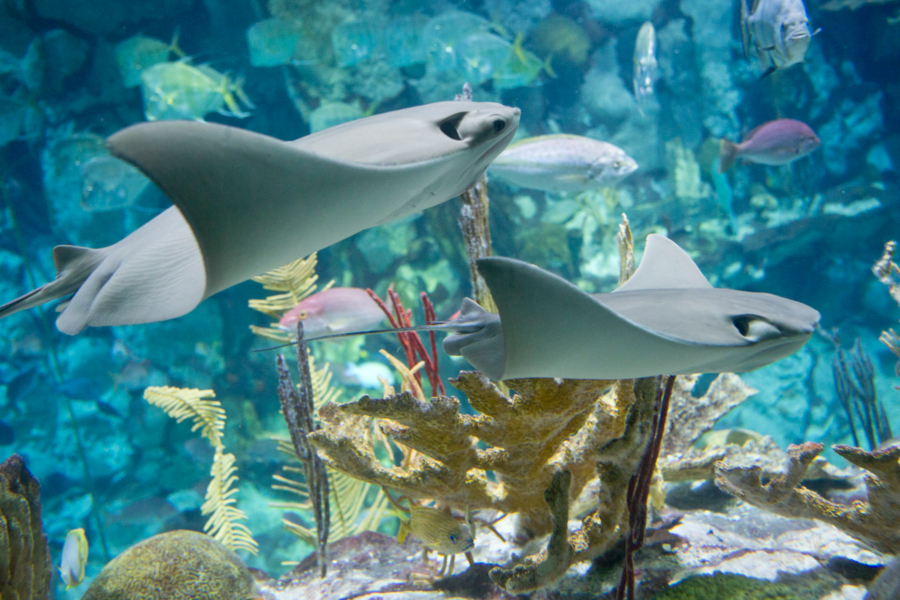 Shedd Aquarium online exhibits
The Shedd Aquarium is home more than 1,500 species, including sea otters, seahorses, beluga whales, reef sharks, stingrays, Pacific white-sided dolphins, and beyond. Get up close and personal with the aquatic creatures via high-resolution images and virtual online tours. Walk through exhibits and get behind-the-scenes peeks at trainers and museum employees hard at work. And for a moment of zen, watch the live stream of their stunning Underwater Beauty exhibit.
Explore online exhibits
Lincoln Park Zoo live streams
Lincoln Park Zoo is one of the largest and oldest free zoos in the country. Go inside the habitats and meet some of the zoo's most exotic residents during regular live streams. Watch immersive videos of colorful flying birds, galloping giraffes, swimming seals, and playful meerkats on the zoo's Facebook page. You can participate in virtual drawing challenges, ask a zookeeper questions, and more.
Watch their animal videos
Brookfield Zoo live streams
Take a walk on the wild side with Brookfield Zoo's new live streams. The suburban zoo's Facebook page is #BringingTheZooToYou with videos of a different zoo animal each day at 11 a.m. CDT. So far they've featured Mexican wolves, snakes, and a bearcat while zookeepers provide informative and interesting narration. Viewers can even ask questions to be answered in real time. If you can't make it right on time, each daily video is saved on their Facebook and YouTube pages.
Watch the daily live stream
Peggy Notebaert Nature Museum
Get to know birds, mammals, reptiles, and more with the Peggy Notebaert Nature Museum. This super family-friendly museum has a massive collection of plants, animals, insects, fossils and more to teach people of all ages about the natural world. Check out their online exhibit about the importance of biodiversity, along with a collection of digital artifacts.
Parks & outdoors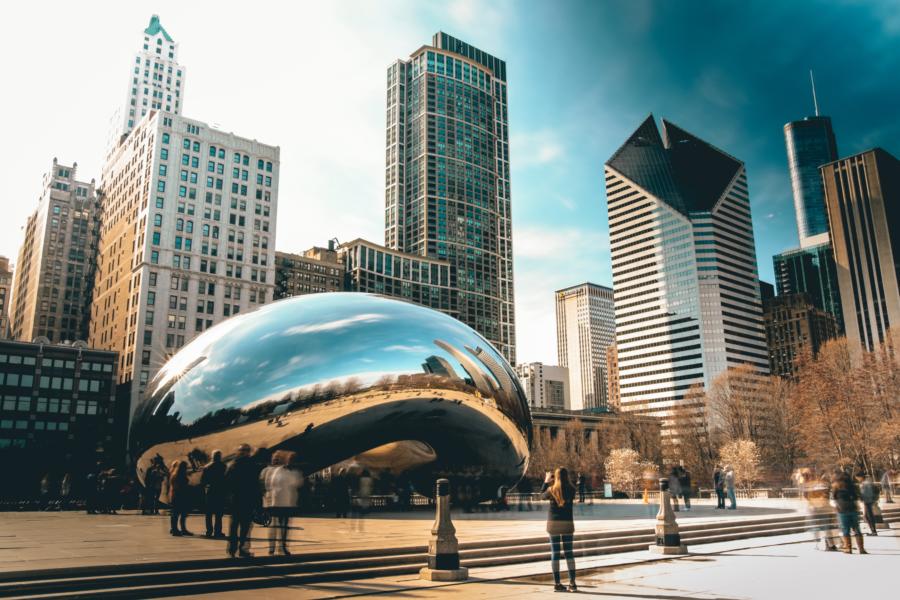 Millennium Park video tour
Millennium Park is the green heart of Chicago. The lakefront park is home to iconic public art, outdoor concerts, skyline views, seasonal ice rinks, and more. The centerpiece of the park is Cloud Gate, aka "The Bean", one of Chicago's most famous attractions. It's also where you'll find the soaring Pritzker Pavilion, home to the popular (and free!) summer movie series, the tranquil Lurie Garden, and so much more.
Take a video tour
Architecture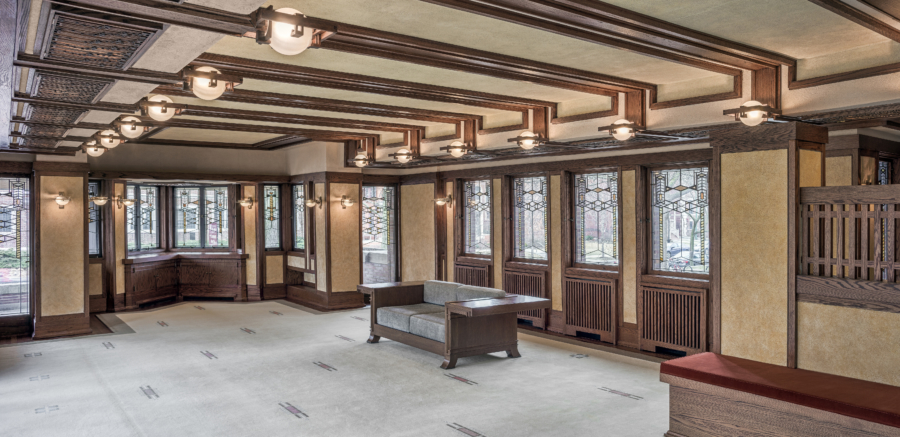 Frank Lloyd Wright architecture
The Chicagoland area, including nearby Oak Park, is home to the largest collection of Frank Lloyd Wright-designed structures in the world. This is where you'll find some of the iconic architect's most influential works, including two UNESCO World Heritage sites — the Frederick C. Robie House in Hyde Park and Oak Park's Unity Temple. Take a look inside with these video tours.
Take a video tour of the Unity Temple
Take a video tour of the Robie House
Take a video tour of Frank Lloyd Wright's Home and Studio
Chicago Detours virtual architecture tours
Learn about Chicago's iconic architecture without leaving your couch. Chicago Detours will be hosting virtual tours on Saturdays at 1 p.m. These 4o-minute online tours are led by professional tour guides who will share unique perspectives on local architecture in the city's neighborhoods and downtown. These interactive virtual tours are free, with a $5 – $15 suggested donation.
Register for a virtual architecture tour
Theatre & music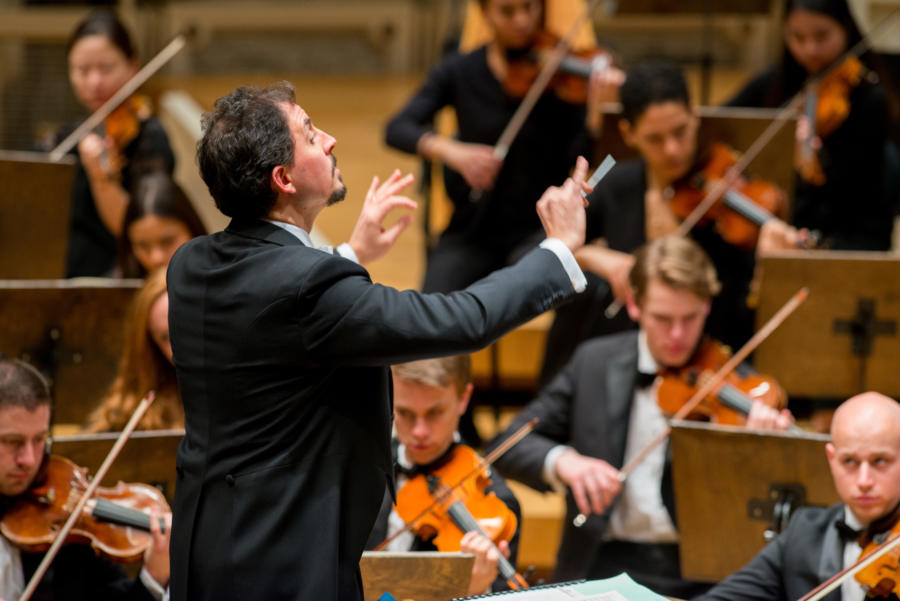 Chicago Symphony Orchestra
The Chicago Symphony Orchestra is consistently hailed as one of the greatest orchestras in the world. And now you can experience the acclaimed group from home. The Symphony, which has been a part of Chicago's music scene for more than 130 years, is sharing interviews from CSO musicians, clips from previous CSO concerts, and live CSO Radio broadcasts.
The Second City
Ever think about trying your hand at comedy? Learn the basics to writing and performing stand-up comedy from the comfort of your own home with from the world-famous The Second City team. Students from all over will be paired with a group of fellow soon-to-be comedians and an expert instructor in their brand new online stand-up classes.
Steppenwolf Theatre
Steppenwolf Theatre, one of the city's most acclaimed storefront theatres, is providing a variety of ways to connect with their productions and cast virtually. Starting in April, they'll be launching a new interview-based podcast hosted by ensemble members. Another new online offering will be free virtual workshops for teens and educators. And check out the watch lists on their Instagram with recommended movies and television shows that feature ensemble members.