As the temperature drops outside, you can still work up a sweat inside. Chicago is home to a plethora of indoor recreation options, from quirky to competitive. Here's a round-up of just a few of the city's cold-weather sports to keep your heart pumping all winter long.
1. Social darts at Flight Club Darts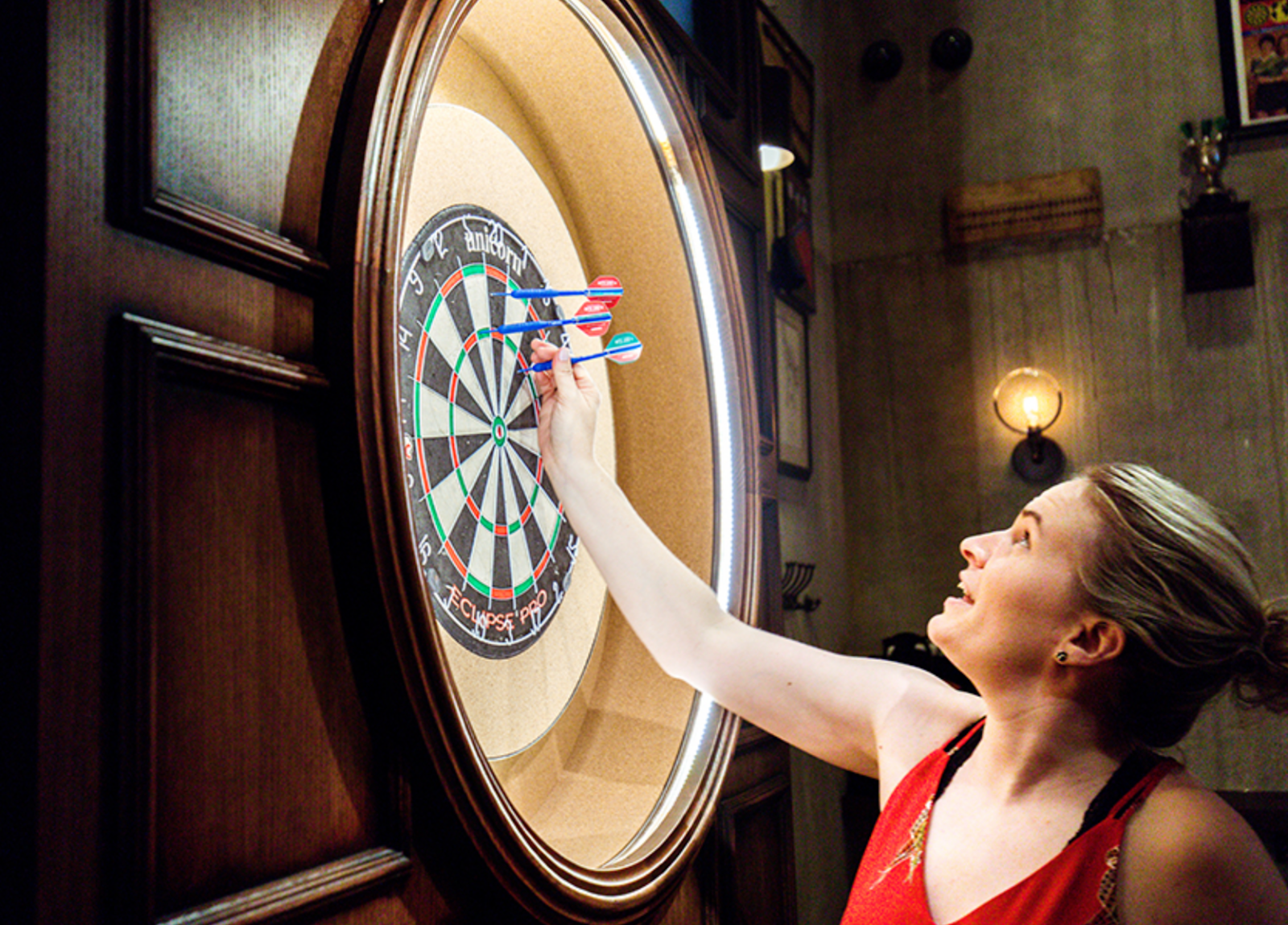 This isn't your average game of darts. Flight Club Darts has pioneered a modernized twist on the classic bar game. Groups small and large can take a shot at fast-paced multiplayer games with dart-tracking technology, instant scoring and a slick interface. Order up a round of food and craft cocktails, and you'll be hooked in no time. Games start at $15 for 30 minutes.
2. Axe throwing at Backyard Axe Throwing League
If you've got an axe to grind, Backyard Axe Throwing League (BATL) is the perfect place to blow off some steam. The sport of axe throwing has taken off in recent years, and BATL has brought the trend to the heart of the Portage Park neighborhood. Their urban warehouse offers walk-in axe throwing for $19.91 per person, plus group events and 8-week leagues for those looking to sharpen their skills.
3. Shuffleboard at Royal Palms
Shuffle on over to Royal Palms and try your hand at this old-school game, no experience needed. The Wicker Park spot boasts 11 regulation-size shuffleboard courts, along with tropical drinks, a rotating array of food trucks, DJs, and a rooftop deck. Courts are $40 for an hour on a first-come, first-serve basis. There are also reservations available for longer games and shuffleboard leagues to keep you busy all winter long.
4. Ping pong at AceBounce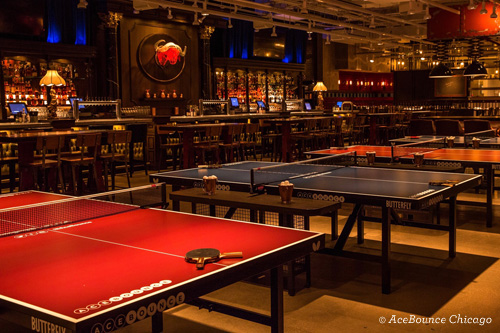 Grab a paddle and whack some balls around in this sprawling, underground ping pong lounge. The games at AceBounce are set to the beat of rotating DJs, with a side of food and beverages from award-winning chefs and mixologists. For groups, there are multiplayer games and prizes to keep the party bouncing. Prices start at $15 for 30 minutes of ping pong.
5. Tennis lessons with Tennis on the Lake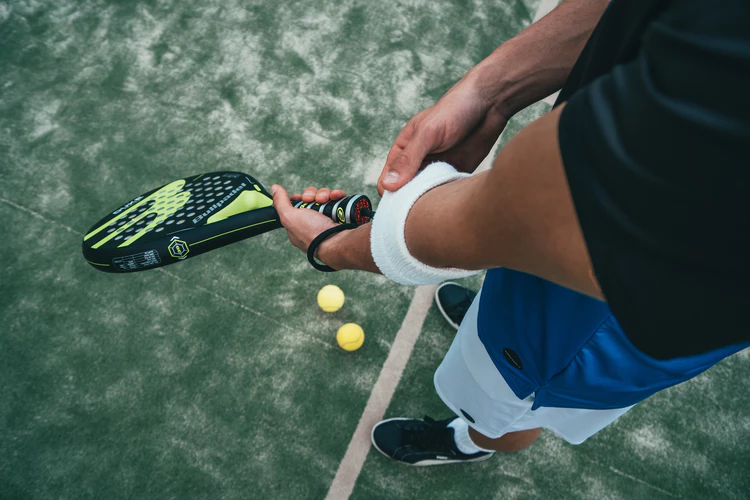 Photo by Oliver Sjöström on Unsplash
The popular outdoor lessons have a new indoor home. Tennis on the Lake offers climate-controlled tennis lessons and leagues year round at their state-of-the-art facility near the Washington Park neighborhood. Improve your technique (and get in some cardio) at 90-minute group classes or drill-and-play clinics if you're feeling competitive. Get four classes starting at $169.
6. Bocce ball with American Bocce Company
Toss the pallino around with this mostly indoor bocce ball league. American Bocce Company has teams that meet in a variety of neighborhoods, from Wrigleyville to Logan Square, so you won't need to brave the cold too long to find one. The focus is on both sport and social, so come prepared to throw with a drink in one hand. You can register online and league dues are typically $260 for the season.
7. Bowling at Lucky Strike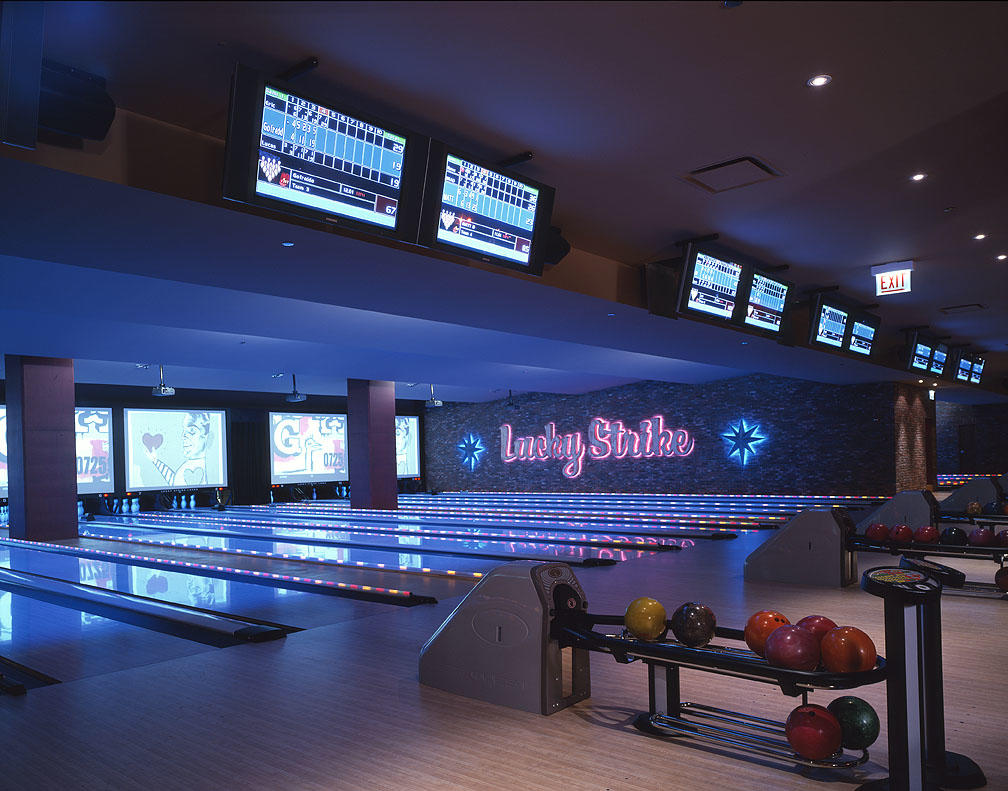 Pull on your bowling shoes and grab a lane at this hip entertainment complex near the River North neighborhood. Lucky Strike is a boutique bowling alley with 18 lanes and plenty of space for groups and parties. There's also a full service bar with specialty cocktails and a sharable menu, so just reserve a lane to bowl the night away.
8. WhirlyBall at WhirlyBall Chicago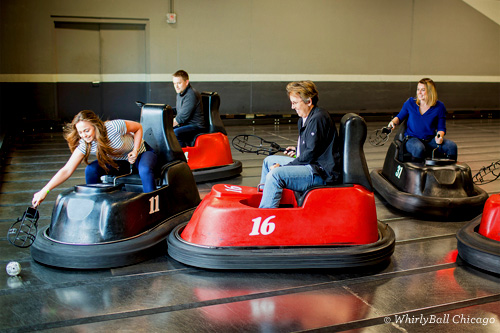 WhirlyBall, a fusion of lacrosse, hockey and basketball, is an indoor sport invented in Chicago. Four to 10 players hop into souped-up bumper cars called WhirlyBugs, armed with scoops and whiffle balls. The goal of the game is to score more points than the other team before time runs out. It's a great way to let off some steam while working up a sweat during winter. Games start at $15 per person for 30 minutes of play.
9. Ice curling at Kaiser Tiger
If you're willing to brave the cold, this outdoor ice curling rink is ready to play in November. Each winter, Kaiser Tiger transforms their popular beer garden into three curling rinks. Temperatures need to hover around 45 degree for at least 24 hours before the outdoor rinks can open.
The winter sport is a mix of competitive and goofy, so your group is sure to have a blast win or lose. Lanes are available for up to eight people and start at $40 for 30 minutes.