From world famous performances to thrilling sports events, here are 10 things you (probably) didn't know about the incredible history of Soldier Field.
1. The stadium first opened on Oct. 9 1924, the 53rd anniversary of the Great Chicago Fire.
2. The first football game played at Soldier Field actually didn't involve the Bears.
Notre Dame defeated Northwestern 13-6 on Nov. 22, 1924. The biggest crowd for a college football game was in 1927, when 123,000 watched Notre Dame battle Southern California. The largest crowd to watch a high school football game came ten years later in 1937, when 115,000 people watched Austin and Leo play in the Prep Bowl.
3. The Bears didn't start playing their home games there until Sept. 19, 1971, when they defeated the Pittsburgh Steelers 17-15 in front of 55,701 fans.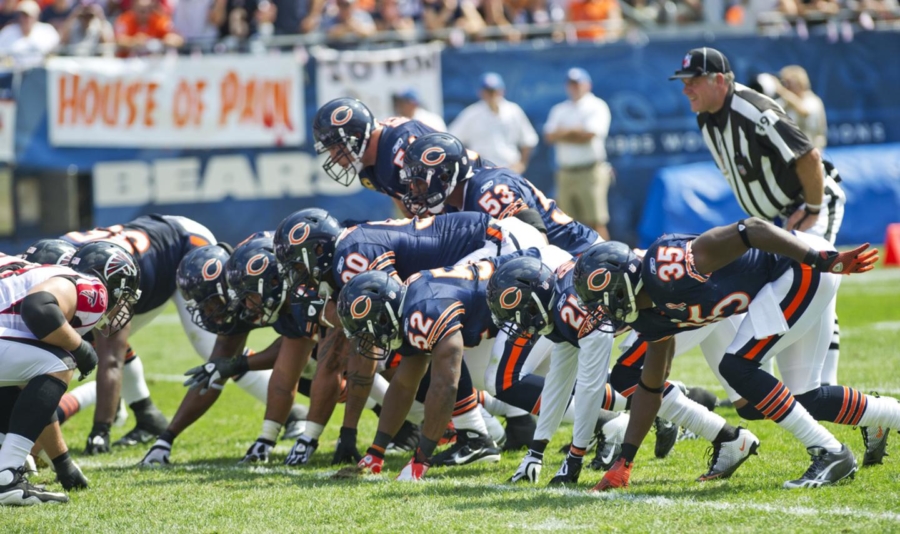 4. But Soldier Field has been home to a lot more than professional football over the years. Boxing took center stage at Soldier Field in 1927, when Jack Dempsey and Gene Tunney's rematch for the heavyweight championship ended with Tunney capturing a controversial victory in front of 104,000 spectators.
5. Some of the great leaders in American history have visited Soldier Field as well. In 1944, President Franklin Roosevelt visited with 150,000 people during World War II. In 1951, General Douglas MacArthur addressed 50,000. And, in 1966, 60,000 took part in the Chicago Freedom Movement, which was led by Dr. Martin Luther King Jr.
6. There have also been religious events at Soldier Field. In 1962, 116,00 people came to listen to evangelist Billy Graham. And, in 1954, a Catholic event at Soldier Field drew 260,000 people.
7. In 1994, Soldier Field hosted opening ceremonies for the World Cup soccer tournament, the first time it was played in the United States.
8. Throughout the years, Soldier Field has also hosted stock car races, open-air operas, a ski jump event, circuses, rodeos and some of the greatest bands in the world. Johnny Cash, The Rolling Stones, Madonna, Paul McCartney, Bruce Springsteen and the E Street Band, The Grateful Dead, U2 and Pearl Jam are some of the incredible acts to take the stage on Chicago's lakefront.
9. There have been some changes to the hallowed stadium as well. In 1978, the Bears and Chicago Park District began a renovation project that was completed in 1981. When that project ended, the capacity was 66,950. Ten years later, AstroTurf was removed from the stadium, replaced with natural Kentucky Bluegrass. And, in 2003, a 20-month renovation ended with a new, modern interior and improved parking surrounding the stadium.
10. Soldier Field's name makes it a great monument to the soldiers who have given their lives to protect our freedom. Originally opened under the name Municipal Grant Park Stadium, the name of the stadium was formally changed to Soldier Field before Army played Navy on Nov. 27, 1926.