Looking for the perfect gift? Chicago is home to a whole host of holiday markets, from artisan pop-ups with cool, handmade items to traditional Christmas markets with old-fashioned goods. You'll find something for everyone on your list (and maybe something for yourself, too).
Here's your ultimate guide to finding that one-of-a-kind gift at Chicago's holiday markets.
One of a Kind Holiday Show
Thursday, Dec. 7 – Sunday, Dec. 10, 2023
The popular One of a Kind Holiday Show returns to THE MART, with more than 500 truly one-of-a-kind artists. This festive market supports the Chicago creative community and talented artists, makers, and designers. Find unique gifts — hand-painted silk shawls, glazed pottery, artisanal bitters, sustainably made jewelry, and much more — for everyone on your list as you indulge in great food and drinks. Tickets get you access to all four days of the show.
Willis Tower Holiday Marketplace
Dec. 5 – 7, 2023
Head to the iconic Willis Tower for their annual Holiday Marketplace, where you'll find an eclectic array of artisans and vendors alongside special offerings from Catalog retailers. Afterward, enjoy a fire-roasted lunch at Kindling Downtown Cookout & Cocktails or head up to SkyDeck for breathtaking city views.
Randolph Street Market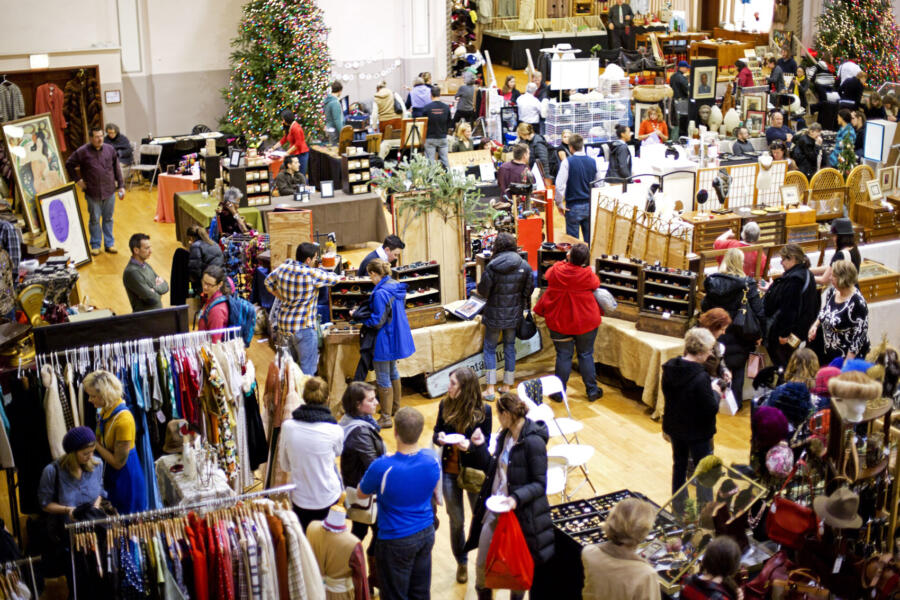 Nov. 18 – 19, 2023
This lively European-style market is back in Chicago, taking over a three-floor indoor venue in the West Loop neighborhood. Discover more than 125 antique and vintage dealers, artists, fashion designers, food makers, and so much more at the Randolph Street Market. It's the perfect spot to scoop up a truly unique gift for everyone on your list. Make sure to buy your tickets in advance.
Pre-Kwanzaa Holiday Marketplace
Dec. 1 – 2, 2023
This holiday marketplace, hosted by Africa International House, honors the Kwanzaa principle of kujichagulia (self-determination). Held at Harriet Harris Park in the Woodlawn neighborhood, this celebratory Pre-Kwanzaa Holiday Marketplace will be filled with joy, culture, and amazing vendors.
Christkindlmarket Wrigleyville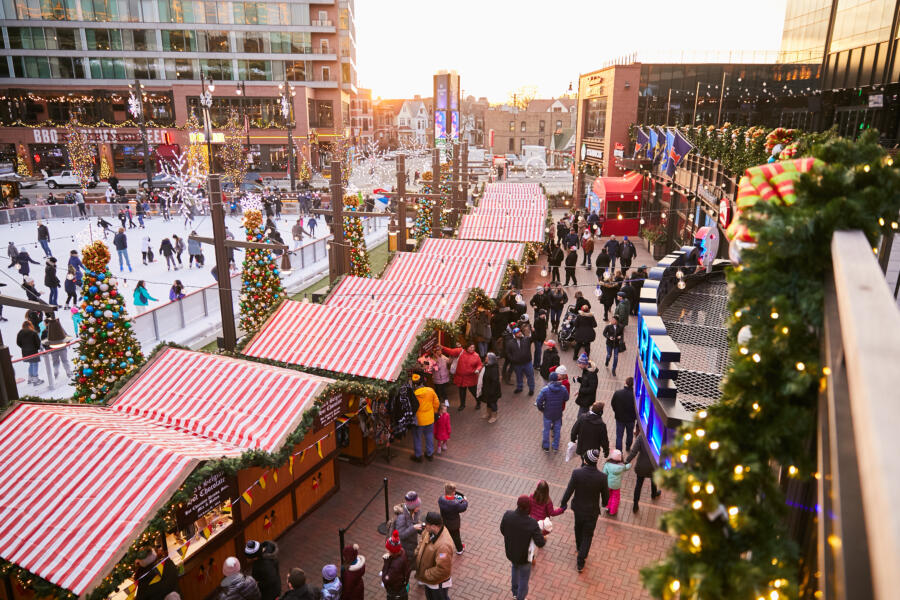 Nov. 17 – Dec. 31, 2023
The Christkindlmarket Wrigleyville features everything you love about Christkindlmarket in the Loop — unique, handcrafted gifts, treats galore, mulled wine in mugs — with picturesque Wrigley Field as a backdrop. Part of the popular Winterland at GallagherWay event, you'll find a curated selection of German-inspired and local vendors — smaller than the downtown version, without downsizing the charm.
Explore more: Check out our guide to holiday shopping in Chicago's neighborhoods for the best boutique, specialty shops, and more.
Chicago Artisan Market
Nov. 25 – 26, Dec. 3, and Dec. 16 – 17, 2023
Chicago Artisan Market showcases the best of Chicago and the Midwest in food, fashion, home goods, and art in a festive holiday market that pops up in both Ravenswood and Fulton Market. Shop and meet the small businesses and independent makers and learn how they make their unique products, art, and confections.
Julmarknad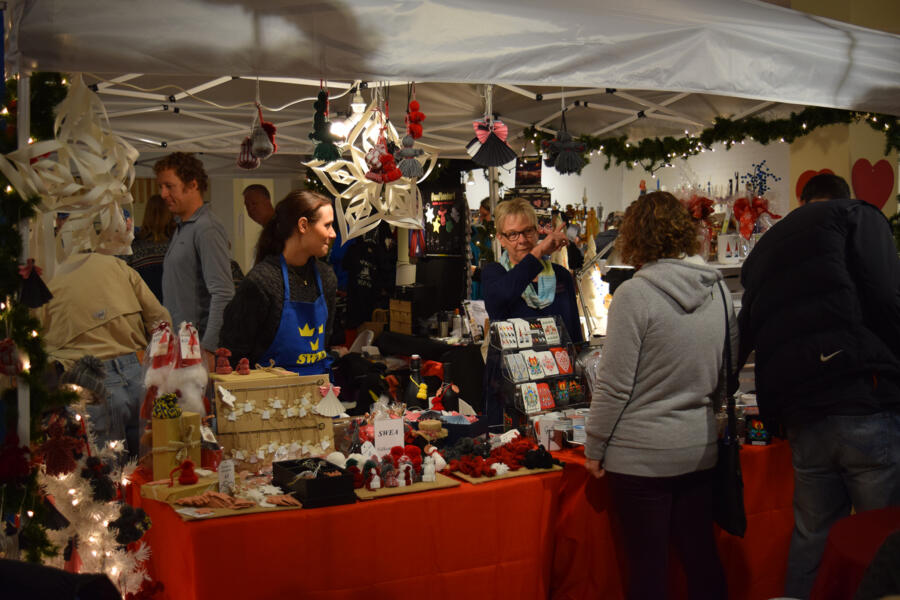 Dec. 2 and 3, 2023
Get a taste of Sweden in Chicago during Julmarknad, an annual Christmas bazaar at the Swedish American Museum. Shoppers can stock up on traditional Scandinavian handcrafts and delight in free performances, such as Nordic folk dancing and Swedish choir recitals. The museum is located in the charming Andersonville neighborhood, one of the best areas in Chicago to shop local for the holidays.
Buddy Chicago at the Chicago Cultural Center
Tuesday – Saturday through the holiday season
Find unique items from Chicago artists and small manufacturers at the BUDDY Chicago shop, a local-centric marketplace located inside the landmark Chicago Cultural Center. Browse a curated selection of gifts, from embroidered earrings to handmade puzzles to Chicago-focused art prints.
Check out more Chicago holiday markets: