Christkindlmarket has been a holiday tradition in Chicago since 1996. Modeled after the 16th-century holiday markets in Germany, the annual Christmas bazaar in Daley Plaza is a hub for traditional German fare, delightfully warm beverages, charming musical performances, and magical holiday vibes that the entire family can enjoy.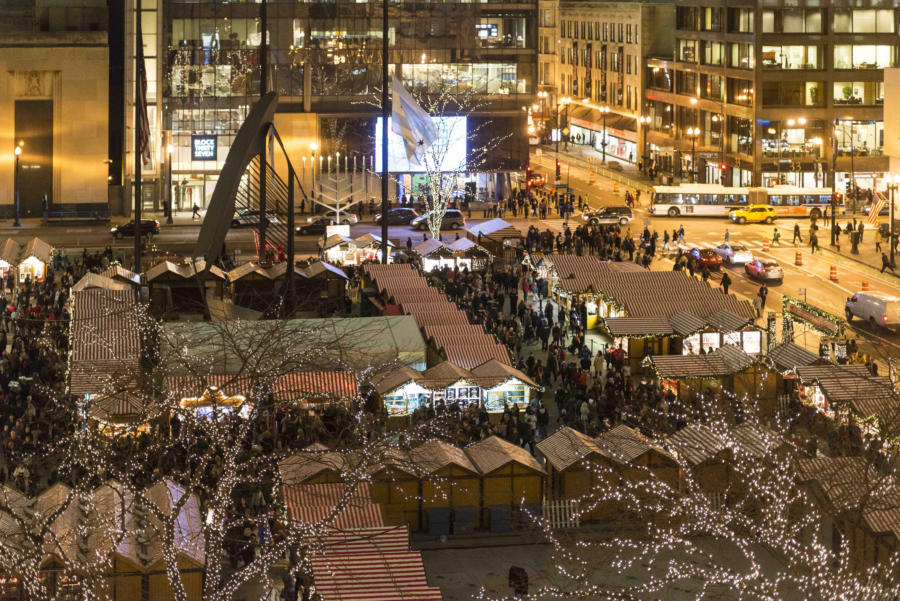 Here's a rundown of what to eat, drink, and do at the 24th annual Christkindlmarket Chicago.
Sip on a hot drink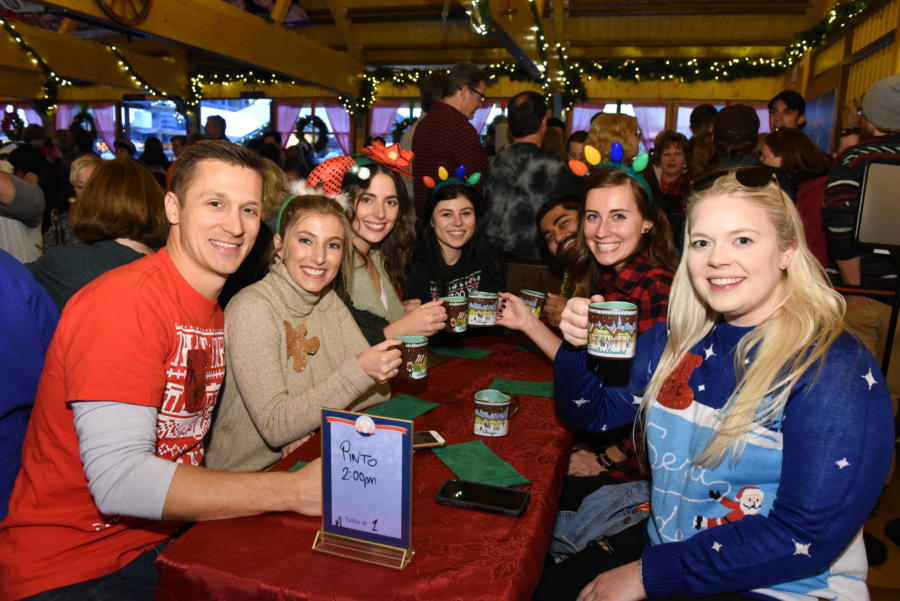 Mulled wine in a boot! If you've never been to the Christkindlmarket, we're not talking about an actual boot. The Christkindlmarket's annual souvenir mug is a must-have for keeping your hands warm and sipping the market's many hot drink options.
Typically shaped like a boot, the mug has taken several different forms in recent years. But filling your mug with glühwein (traditional hot spiced wine) and strolling throughout the market is a classic Christkindlmarket activity. 
Looking for non-alcoholic options? There's plenty of other warm drinks to enjoy, such as hot chocolate, apple cider, and tea (try TeaGschwendner or Chiya Chai).
Eat traditional German food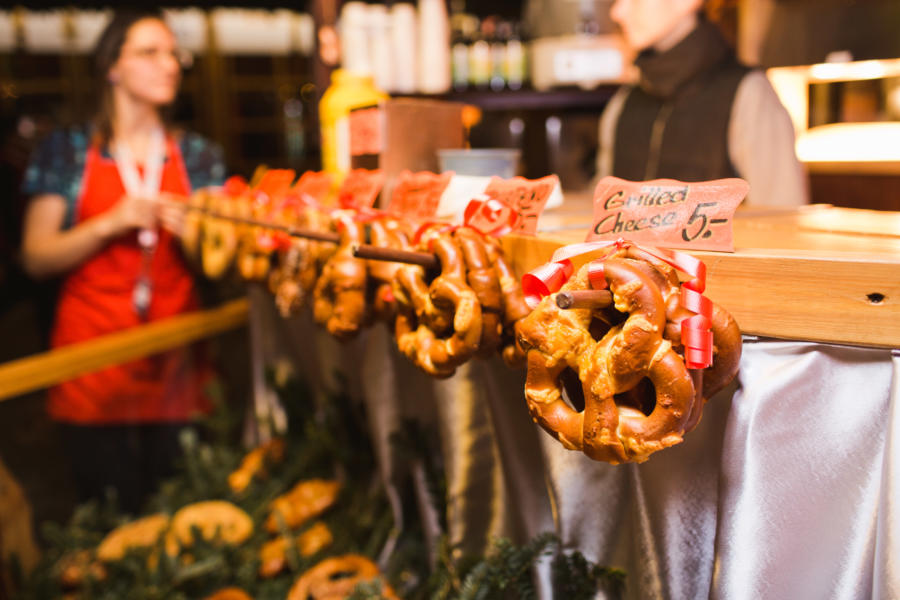 You don't need to go to Germany to try some of its local fare, from sweet to savory. At Christkindlmarket, you'll find tons of German street food such as currywurst — German sausage with Indian spices — and kebab at DönerMen. Or try a variety of sausages, plus sauerkraut and potatoes pancakes, at German Grill Company.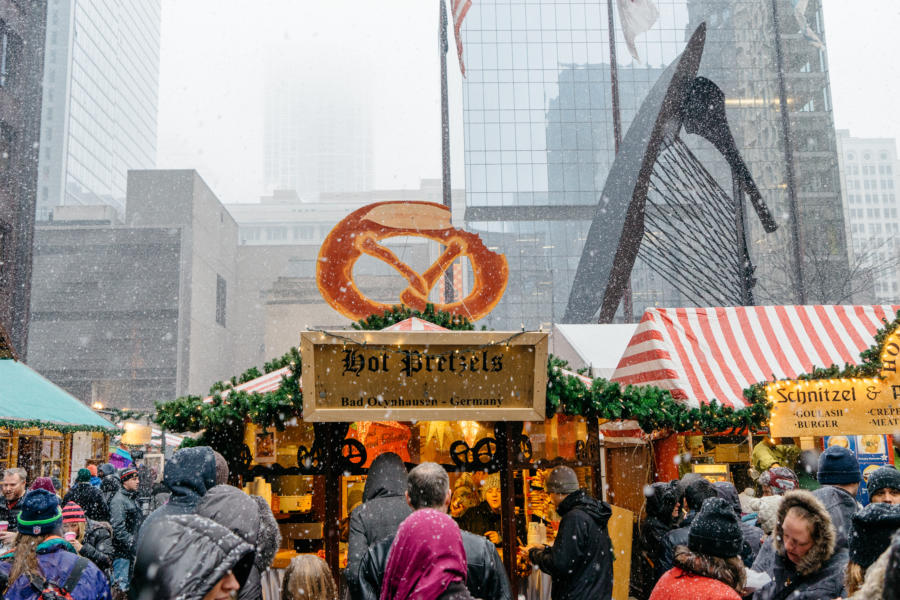 You can also dine on schnitzel (thin breaded and fried meat) and goulash (meat and vegetable stew) at Schnitzel House. You can savor mouth-watering cheeses, like alpine raclette, at Baked Cheese Haus and get your pretzel fix at Stuffed Gourmet Pretzels.
Get a sweet treat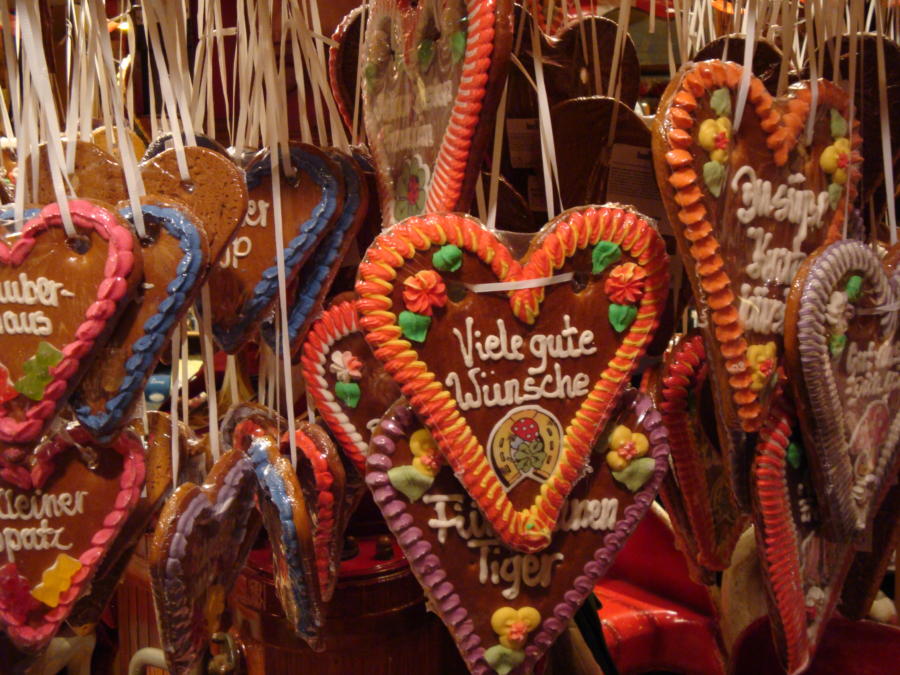 After all that savory meat and cheese, top off your visit with treats on the sweeter side. Sample chocolate-covered fruits and marzipan bites at Chocolate Covered Treats or check out Helmut's Original Austrian Strudel to try the classic sweet pastry. Follow the intoxicating smell to Sweet Swabian, which sells sugar-coated roasted nuts and gingerbread. 
Shop hand-made gifts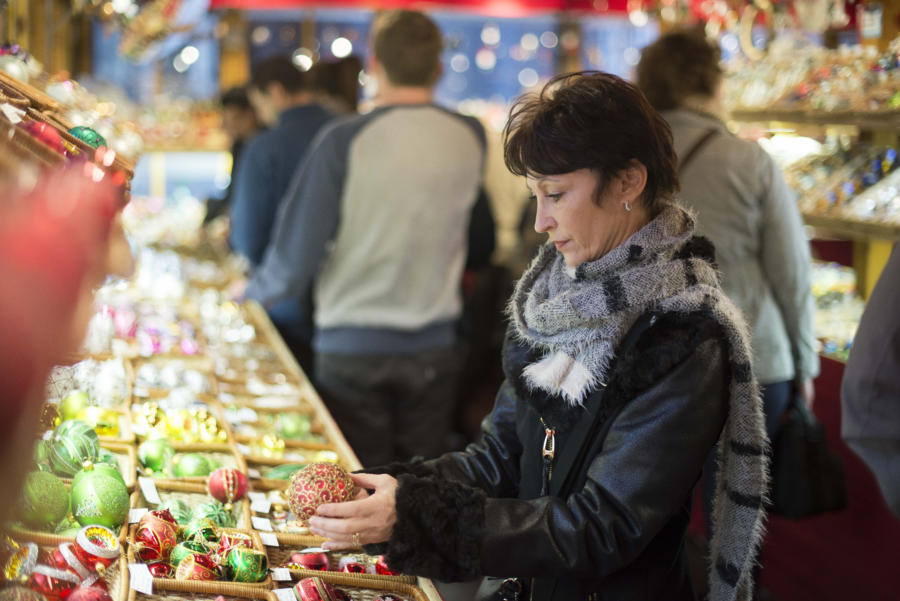 Get a jumpstart on your holiday gift shopping with a wide variety of perfect-for-winter items at any of the Christkindlmarket's charming stalls.
Irish Sisters Imports and Winterborn Alpaca offer warm and cozy sweaters, gloves, shawls, socks and more. Bavarian Workshop, Wooden Treasures, Arrow Mattick, Frank's Ornament House, and many more stands will have cheery holiday trinkets and gifts such as cuckoo clocks, hand-crafted animal figurines (including dragons, fairies, and gargoyles!), hand-painted pottery, hand-poured candles, puzzles, and ornaments galore. Find the perfect holiday gift or something to round out your seasonal decor.
Catch fun holiday events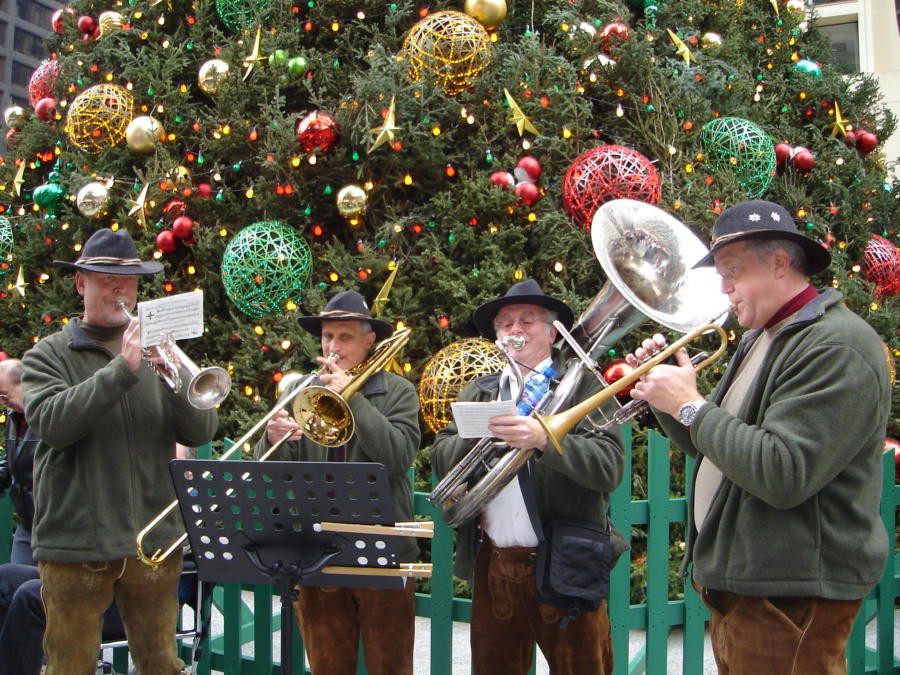 Kick off the season with the annual Christkindlmarket preview party. 'Twas the Night Before Christkindlmarket on Nov. 14 is a ticketed kick-off celebration before opening up to the general public, making it a perfect opportunity to dive headfirst into the festivities. Ticket options include food and drink, plus you can witness a ceremony by the Christkind and get in some early shopping. 
If you can't make the preview party, you can still partake in all the festivities. Each Wednesday and Saturday of Christkindlmarket, the Christkind visits the market from 2 p.m. to 4 p.m., a perfect event for kids of all ages.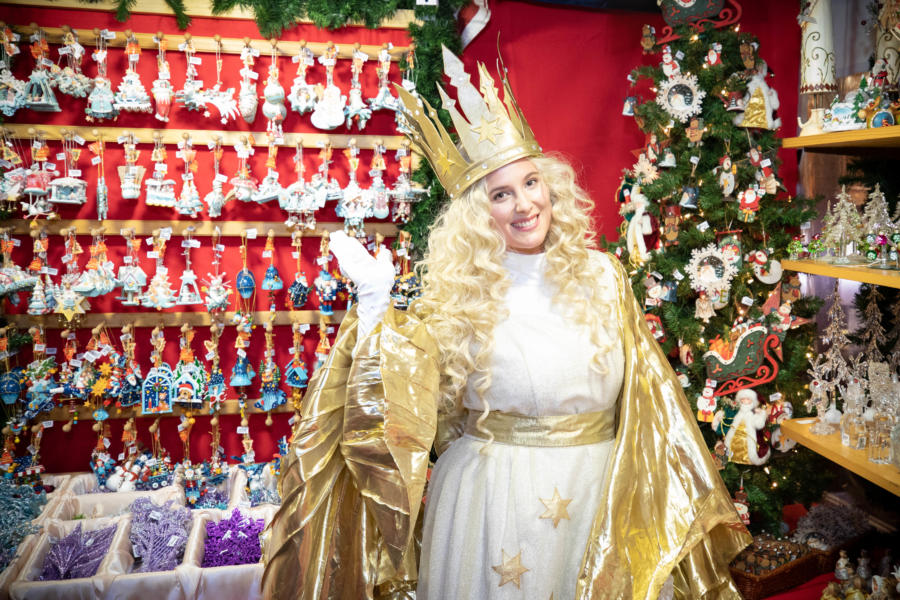 Last but not least, what's the holiday season without music? From chamber choirs to alpine brass bands, take in some holiday tunes with near-daily performances. Check the events calendar for more details.
Christkindlmarket Chicago will be held at 50 W. Washington St. from Nov. 15 – Dec. 24, 2019. The market is open daily from 11 a.m. – 8 p.m. Sunday through Thursday and 11 a.m. – 9 p.m. Friday and Saturday, with special holiday hours on Thanksgiving and Christmas Eve.