Looking to get your live event fix? Chicago concerts and comedy are making a comeback. Many of the city's most famed venues are opening back up, with new distancing measures and smaller crowd sizes.
The city's reopening plan allows for performance venues to operate at limited capacity, so make sure to snag your tickets early. And don't forget to bring your mask — all patrons must wear face coverings to enter and move about the venue.
Check out where to catch live music, comedy, drag shows, and more in Chicago.
Live music in Chicago
Kingston Mines: This legendary blues venue in Lincoln Park has recently reopened for the first time in a year. Grab your tickets for two stages of live music in one of the oldest clubs in town.
Kaiser Tiger: With live music by Marty Sammon and Rick King in the beer garden every Wednesday evening, Kaiser Tiger offers a great place to hang in the West Loop. You can make a reservation for a table of up to six ahead of time.
Carol's Pub: A long-time establishment for live country and western music, Carol's Pub is open and ready for all you yee-hawers. Stop into this one-of-a-kind dive in Uptown for late-night shenanigans and live country music.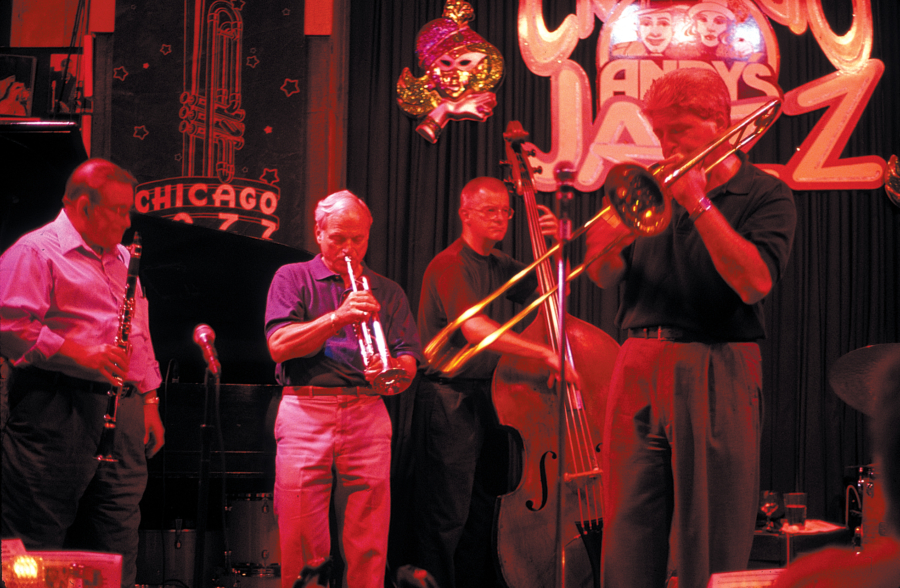 Rosa's Lounge: Rosa's is back with an awesome lineup of blues music. You can stream events from home, or reserve an in-person table for up to six people. This storied locale in Logan Square is one of the great places to catch blues in the city.
Jazz Showcase: The Jazz Showcase is a staple for seeing some of the best touring jazz acts right in the South Loop. You can now make reservations for their reopening weekend, April 1, for sets Thursday through Sunday nights.
Constellation: Offering a wide range of performance-based arts, especially jazz, experimental, and contemporary classical music, Constellation is a preeminent space for boundary-pushing material. They're currently hosting live streamed performances, with tickets on sale for limited in-person shows.
The Green Mill: The Green Mill is a Chicago institution. This Uptown jazz club has been around for ages, and is back to hosting live music throughout the week from 8 p.m. to midnight. There are no reservations and they only accept cash. Come as you are and you won't be disappointed!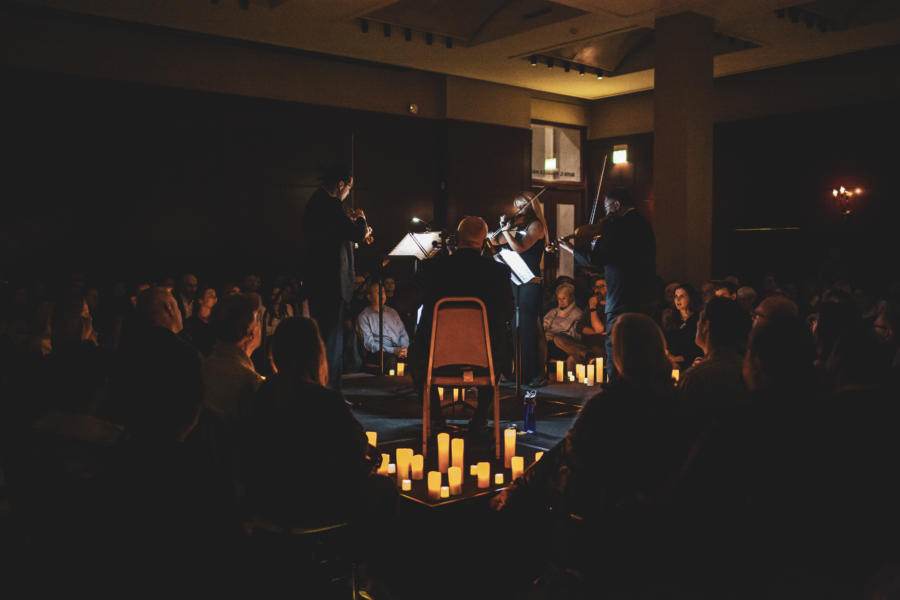 Epiphany Center for the Arts: An eclectic performing arts space in a historic church, the Epiphany Center for the Arts is hosting socially distanced shows. Newly restored, the terra cotta facade and stained-glass windows make it one of the most unique places to catch a show in Chicago. Don't miss their intimate candlelight series.
Reggies: In the South Loop, Reggies has been a staple of the Chicago entertainment scene for as long as most people can remember. They're starting to get back into the swing of things with a variety of events on their main stage and rooftop space, including music, trivia, and comedy.
Lincoln Hall: There are few mid-sized live music venues in the city that do a better job than Lincoln Hall. The sound quality is so good, it's easy to forget you're not at home listening through high-fidelity headphones. Check out some of the upcoming shows on their schedule or tune into a live-streamed session from home.
Andy's Jazz Club: The respected jazz institution in River North will be open Thursday through Sunday. There will be live music nightly, with two shows a night on Fridays and Saturdays. Make your reservations beforehand.
Live comedy, drag shows, and more
Zanies: Everyone could use some laughs right now. If you're looking for a place to see some comedy, Zanies is a top choice. They're taking strong precautions for the safety of patrons, such as temperature checks, spacing tables farther apart, requiring masks for all, and instituting a no cash policy.
Laugh Factory: The Laugh Factory in Lakeview is one of the most popular comedy joints in the city. The upcoming schedule includes weekends packed with local and touring comedians. Grab your tickets online, capacity is limited.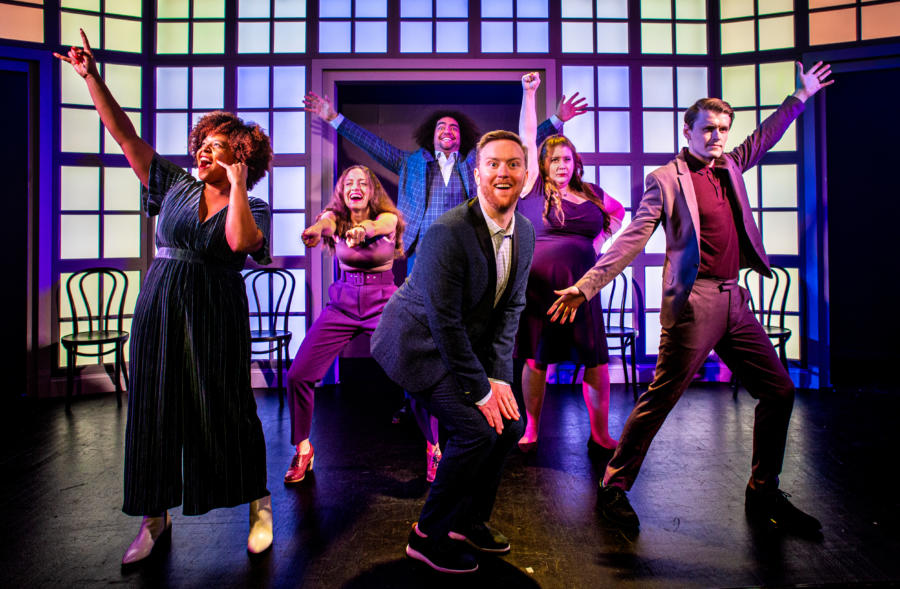 The Second City: This legendary comedy club, known for working with the industry's biggest stars, will reopen on Friday, May 7. The limited-capacity shows will be a mix of sketch, improv, and fan-favorite material.
Kit Kat Lounge: You won't want to miss the divas at Kit Kat Lounge. You can catch them at the Northalsted/Boystown location for indoor and outdoor dinner Tuesday through Sunday, and for Divalicious Brunch on weekends.
Baton Show Lounge: The show goes on at Baton Show Lounge in Uptown. The iconic entertainment destination is offering outdoor and indoor performances Thursday through Sunday, with showtimes at 7 p.m., 9 p.m., and 11 p.m.
Lips Drag Dining: Meet all the talented ladies of Lips during this drag dining experience. The queens embody top celebrities from Cher to Taylor Swift to Nicki Minaj and more. The schedule changes throughout the week, with events like Las Vegas showgirls and boozy gospel brunch.