Update: Beginning Nov. 20, indoor museums and cultural institutions will be temporarily closed. Check back for updates.
Chicago's diverse array of museums are a treasured part of the city's cultural scene, and they've been sorely missed the past few months. As the city continues responsibly reopening, many museums are welcoming the public back with an array of new social distancing measures, enhanced cleaning, and limited capacities. Check out the museums open now and reopening soon in Chicago.
Chicago museums open now:
Field Museum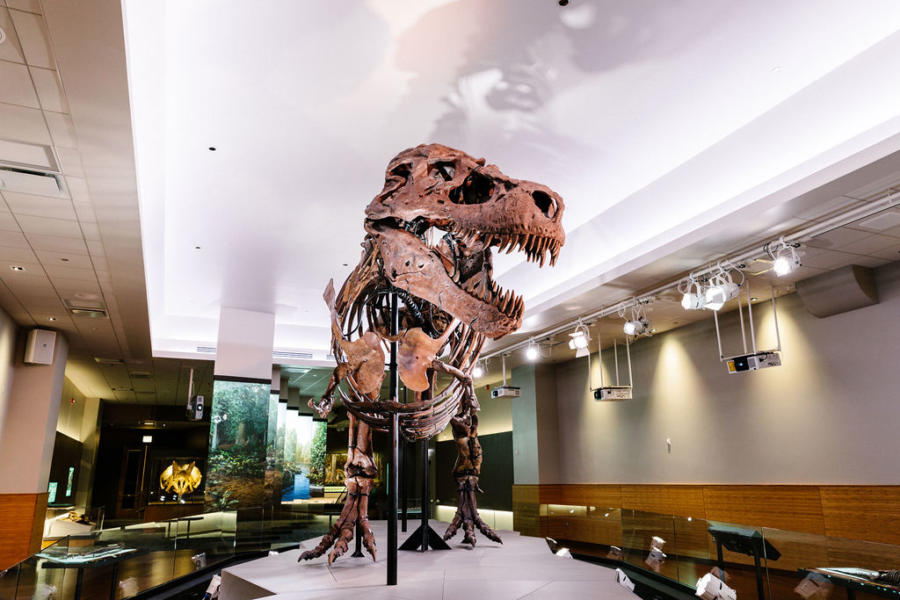 One of Chicago's most beloved institutions, the Field Museum showcases everything from ancient cultures to the latest scientific discoveries. Visitors can meet the largest dinosaur to ever walk the earth, mummies in their tombs, giant-sized bugs, the most complete T.rex ever found, and more. The Field has implemented rigorous cleaning procedures, floor markings and one-way paths, more than 100 hand sanitizer stations, and more to help keep visitors safe.
Know before you go: The Field Museum will be open Thursday through Monday, 9 a.m. to 5 p.m. Timed tickets can be purchased online in advance. Only the East entrance will be open. All visitors just wear face covering and follow social distancing guidelines. Exhibitions that are highly interactive or located in small spaces are temporarily closed. The coat check is also closed. 
Art Institute of Chicago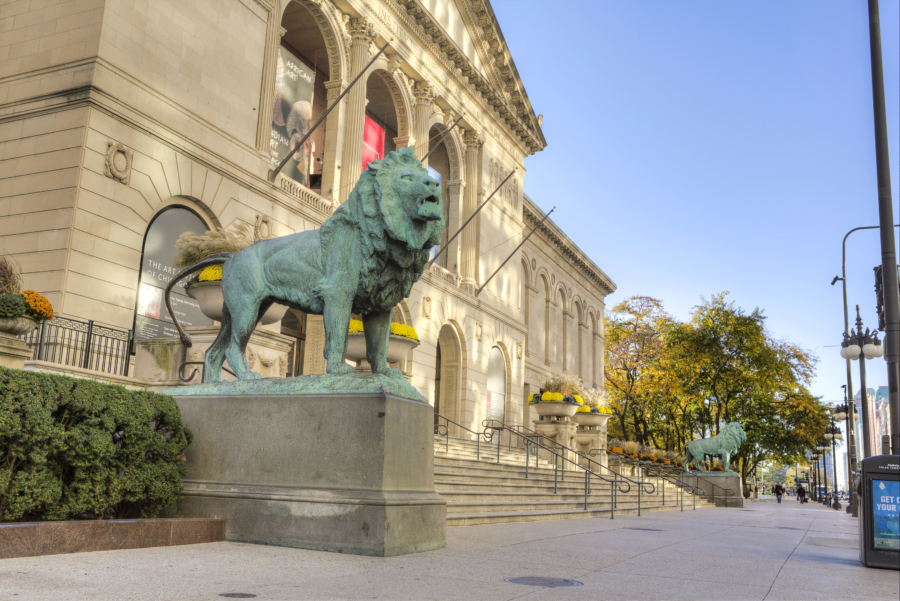 The Art Institute of Chicago, one of the most respected art museums in the world, will be reopening their doors to the public at the end of the month. Many of the museum's main galleries will be open, along with their newly extended special exhibit on the works of El Greco. They've also introduced touchless entry, virtual lines for exhibits, and new signage. P
Know before you go: The museum will be open Thursday through Monday with new limited hours. Masks are required for all visitors over age 2. Advance tickets are required, you can purchase tickets online. Some galleries and amenities remain closed, including coat check, restaurants, valet parking, and more.
Museum of Science and Industry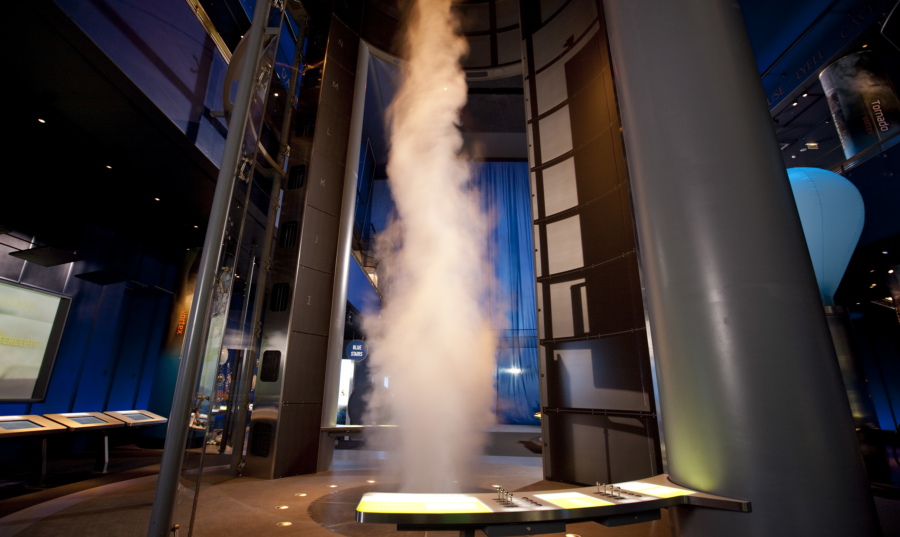 The Museum of Science and Industry is a hands-on wonderland for all ages. You can expect daily staff health surveys, frequent disinfecting of high-touch surfaces, and readily available hand sanitizer throughout the museum. Plus, all visitors can enjoy food and beverage sales on the front lawn with plenty of tables and picnic areas.
Know before you go: MSI will be open Wednesday through Sunday. Timed admission tickets must be reserved before your visit. Some exhibits and experiences remain closed, like tours inside the Coal Mine and U-505 Submarine.
Chicago History Museum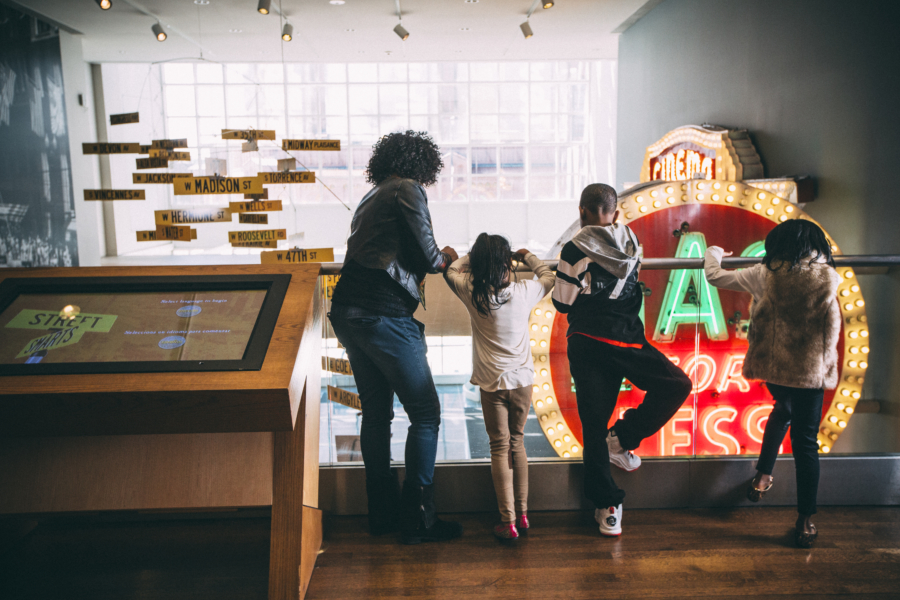 The Chicago History Museum is open and sharing fascinating stories of Chicago through a variety of unique exhibits. Don't miss their newest exhibit, Millions of Moments: The Chicago Sun-Times Photo Collection, which includes famous and never-published photos of monumental events and everyday occurrences in Chicago. A new limited capacity and timed entry allows guests to comfortably explore the museum while maintaining social distance.
Know before you go: Guests should reserve their tickets online in advance. Tickets will be timed, and guests should plan their visit within the window of time which they reserve their ticket. Groups will be limited to a maximum of 10 people. Face coverings will be required inside the museum for all visitors over the age of two.
Chicago Architecture Center museum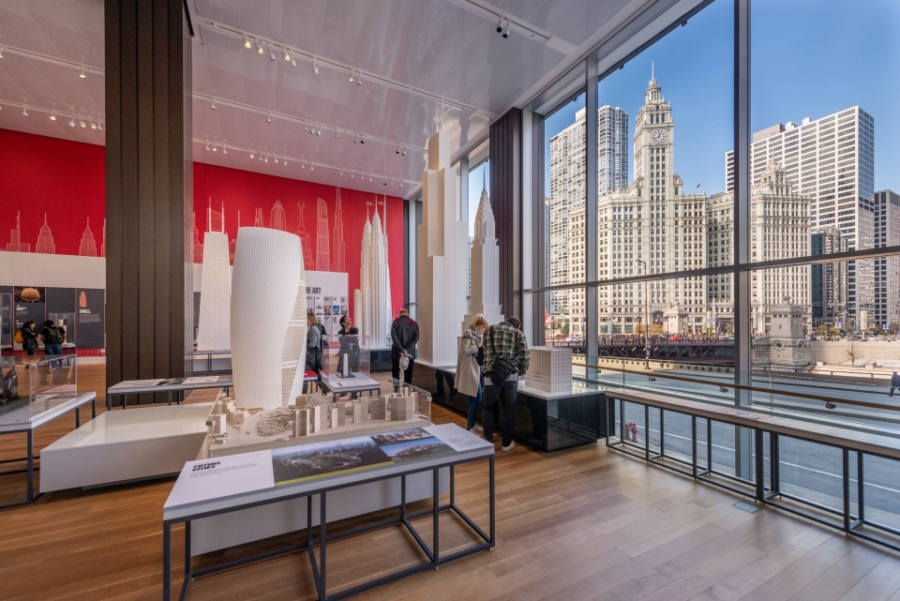 The riverfront Chicago Architecture Center is home to an array of fascinating exhibits about the city's most legendary buildings. Explore the Skyscraper Gallery, check out an interactive model of the city featuring 4,000 structures, and take a look into the future of urban life.
Know before you go: The center is open Thursday through Monday, 10 a.m. to 4 p.m. The CAC requires all visitors to wear a face covering over your nose and mouth at all times. Enter the Center from East Wacker Drive. 
Driehaus Museum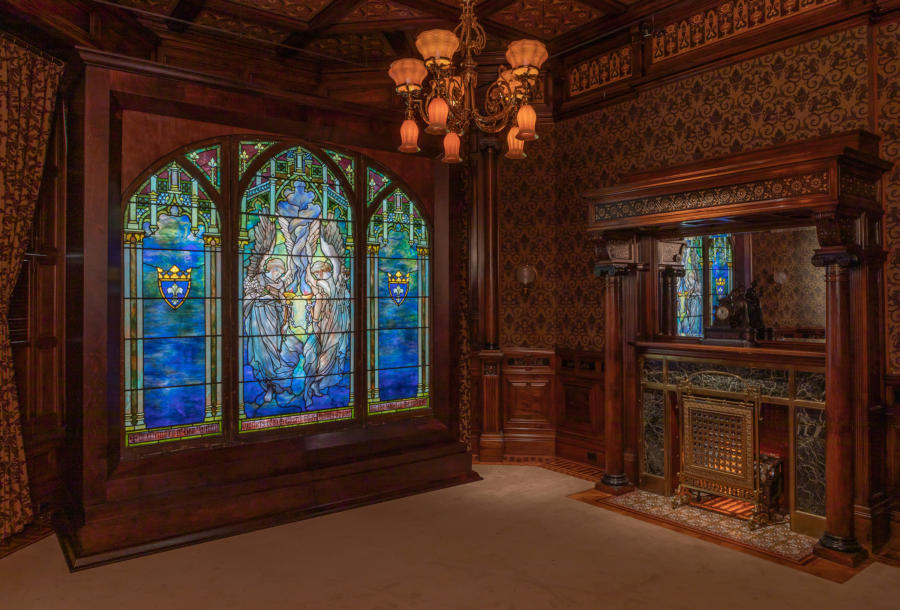 Chicago's Driehaus Museum celebrates the art and architecture of the late 19th century through present day. Housed inside the stunning Nickerson Mansion just off The Magnificent Mile, the ornate interior is just as fascinating as the exhibits. All galleries are open to view as well as the special exhibition, PAN: Prints of Avant Garde Europe, 1895-1900.
Know before you go: The museum is open Friday through Sunday. Guests are strongly encouraged to purchase their tickets in advance of their visit, due to capacity restrictions. Masks are required. Guided tours are currently offered on Fridays; advance reservations are required for tours.
Wrightwood 659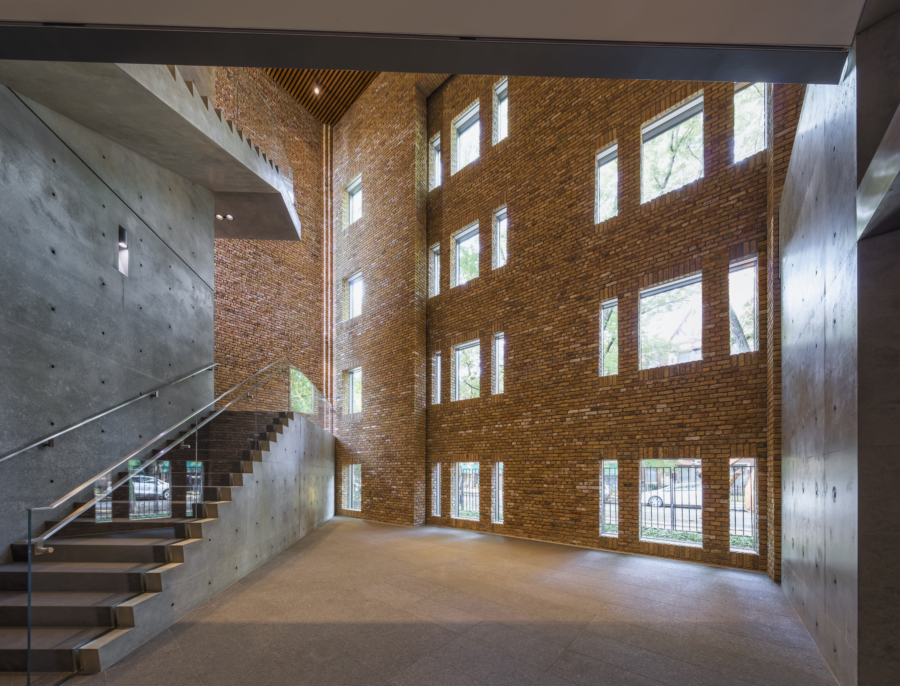 This cutting-edge space reopens Sept. 9 with a brand new exhibit. Wrightwood 659 presents Balkrishna Doshi: Architecture for the People is the first exhibition in the U.S. dedicated to the work of the visionary Indian architect. The installation offers a glimpse at Doshi's diverse career, from low-cost housing to academic institutions, along with the museum's own architectural beauty.
Know before you go: Timed tickets must be purchased online in advance of your visit. The number of visitors and visitation time are limited; entry times are staggered. Coat and bag check have been converted to self-serve. All visitors are required to wear face coverings.
International Museum of Surgical Science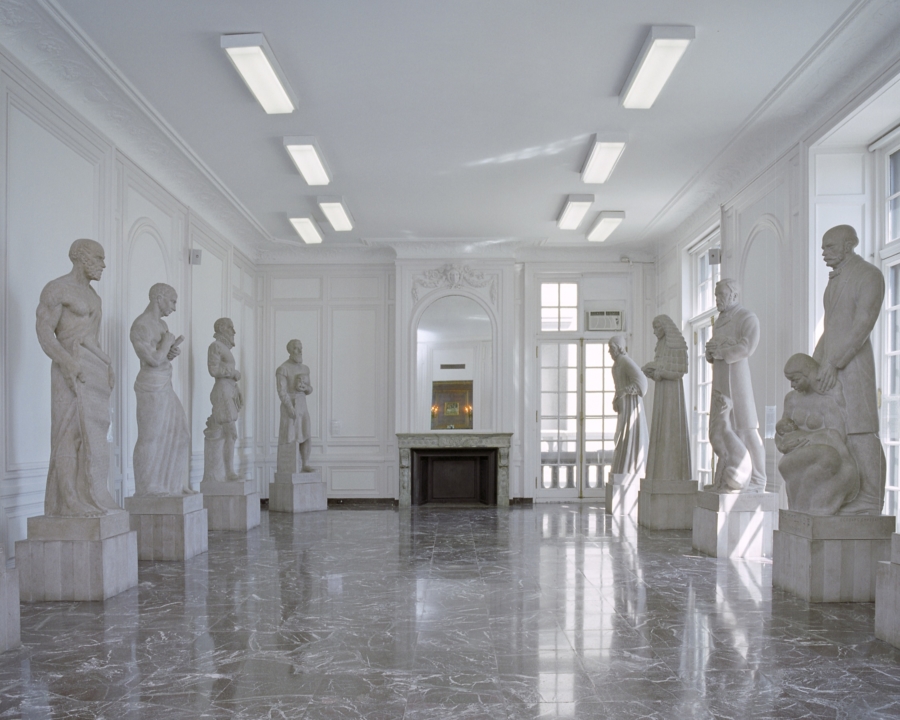 The International Museum of Surgical Science is the country's only museum dedicated to the history of surgery. The stunning Gold Coast space includes more than 10,000 square feet of public galleries that display a fascinating collection of art and artifacts related to medicine, from ancient past to modern day. The museum is open with limited capacity, new floor markings, and abundant hand sanitizer.
Know before you go: There are no timed entries or reservations needed for admission, though advanced ticket purchases are encouraged. The Museum will be open normal hours. Only touchless and card payments at this time; cash will not be accepted. Group tours are temporarily suspended.
Glessner House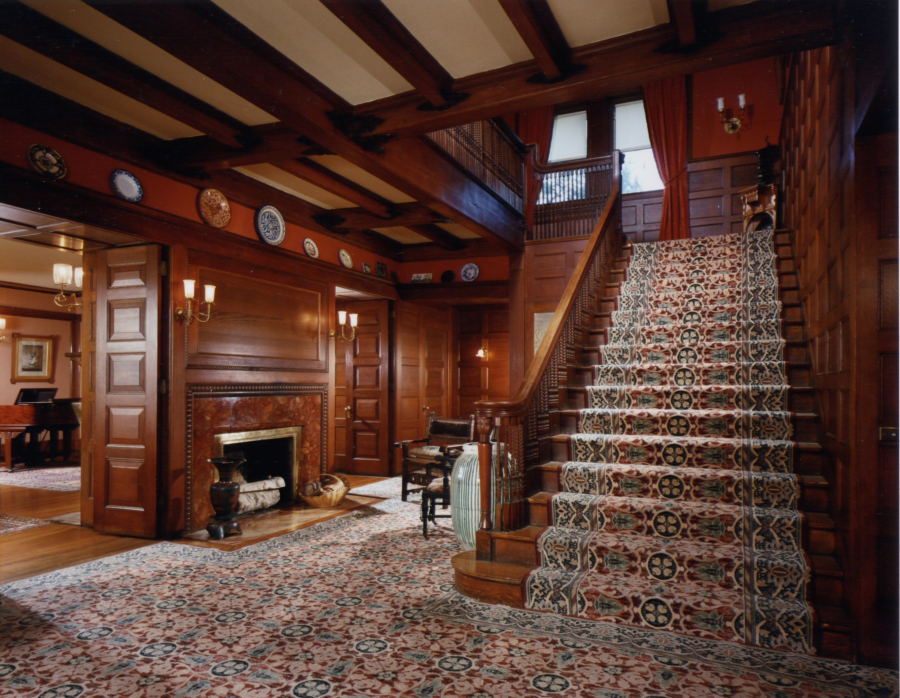 Explore architecture, history, and design at Glessner House, a National Historic Landmark and local architectural treasure. Experience the one-of-a-kind museum on a one-hour guided tour, led by trained docents. Private tours for groups of up to eight people can be arranged with advance notice.
Know before you go: Guided tours are currently limited to four people by advance ticket only. All tours begin at the Visitors Center located inside the coach house facing 18th Street. Visitors are required to wear a face covering over their nose and mouth at all times
Hyde Park Art Center
The Hyde Park Art Center is a community hub for contemporary works, that typically offers dozens of exhibits and hundreds of classes each year. Their newest installation launches Sept. 1. Artists Run Chicago 2.0 will celebrate the work of fifty artist-run spaces and groups that are the heart of Chicago's independent art scene. Online tickets are recommended, a limited number of walk-in spots are available each day.
Know before you go: Admission is free, but advanced reservations are encouraged. Special exhibition hours are available for high-risk individuals. Walk-ins are accommodated on a first come first serve basis. Masks are required to enter the building.
Illinois Holocaust Museum & Education Center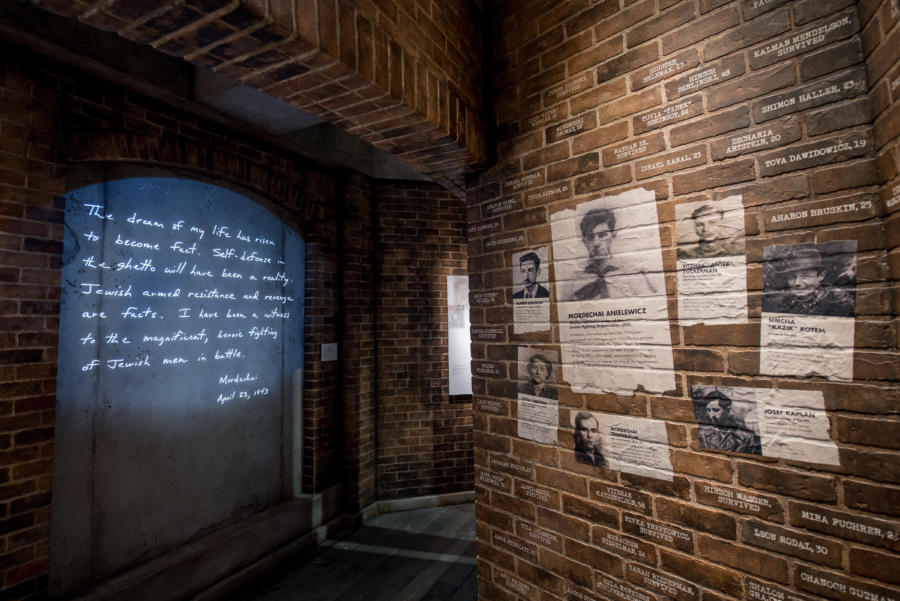 The Illinois Holocaust Museum is now open with an array of new health and safety measures. The space will be cleaned hourly and features a high-quality air filtration system. Visitors will be admitted one party at a time to ensure plenty of social distancing. That means you'll have plenty of room while exploring their recently extended exhibit, Notorious RBG: The Life and Times of Ruth Bader Ginsburg.
Know before you go: New hours are Wednesday through Sunday, 10 a.m. through 5 p.m. Face coverings and temperature checks are mandatory for all guests. Tickets must be purchased online prior to your visit. The coat and bag check is currently closed.
Frederick C. Robie House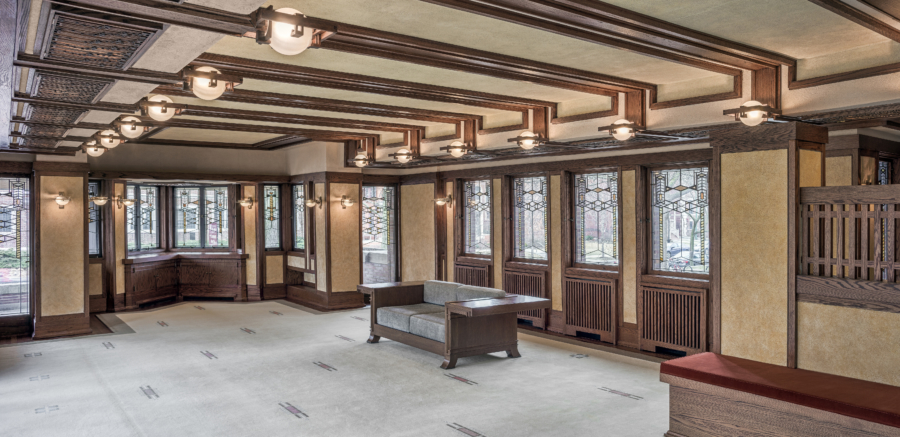 Take a tour of the house Frank Lloyd Wright called "a cornerstone of modern architecture". Frederick C. Robie House, located in Hyde Park, is perhaps the most famous example of Wright's Prairie-Style architecture. Choose from docent-guided tours, self-guided audio tours, or in-depth private tours.
Know before you go: Tours are available daily with reduced capacity of eight people per tour. Timed tickets can be purchased in advance. All guests must wear face masks. Ticket and shop purchases are credit card only. 
American Writers Museum
The American Writers Museum, the first institution of its kind, celebrates American writers and their works. The museum's interactive exhibits strive to honor the full breadth of American writing from the past to the present. Their latest exhibit focuses on the impact of immigrant and refugee writers.
Know before you go: The museum's adjusted hours of operation are Wednesday through Sunday from 10 a.m. to 5 p.m. Online ticket purchases are strongly encouraged. Masks that cover your mouth and nose are required to enter the building and the museum and must be kept on at all times.
Intuit: The Center for Intuitive and Outsider Art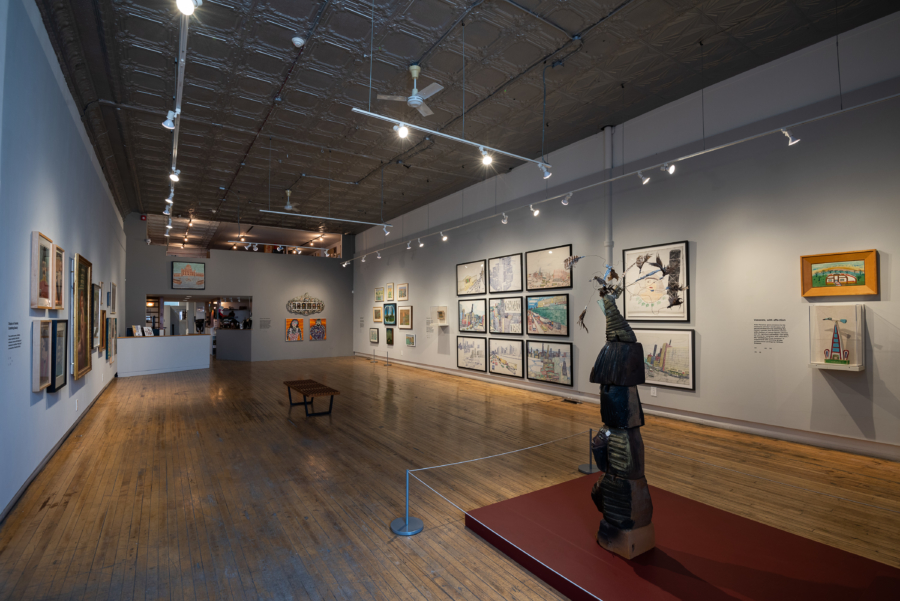 This unique museum, dedicated to work by self-taught artists, has reopened to the public. Intuit has taken several new precautions, including directional signage, reduced touch points, and enhanced sanitation. They've even re-installed their exhibition Outsider Art: The Collection of Victor F. Keen to increase spacing and allow more distancing.
Know before you go: Advanced, timed-entry tickets and face coverings are required to enter the museum. The bag and coat check, along with the Intuit Store, are temporarily closed.
Museum of Contemporary Photography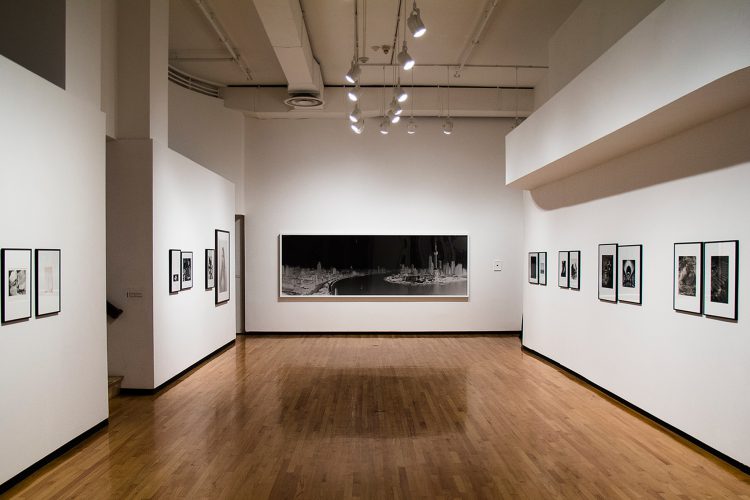 Museum of Contemporary Photography is a leading college museum dedicated to international photography, with a mission to foster a deeper understanding of photos as an art form. The collection, which is always free for the public to explore, includes more than 16,000 objects by over 1,500 artists. Don't miss their latest exhibit Temporal: Puerto Rican Resistance.
Know before you go: The museum is open Tuesday through Saturday, 10 a.m. to 5 p.m. All guests must reserve a free timed ticket. Reservations are limited to 30 minutes. Guests must wear a non-vented face mask and exercise social distancing. 
Pritzker Military Museum & Library
Located just across from Millennium Park, the Pritzker Military Museum & Library is dedicated to educating the public about military history. The unique museum hosts a permanent exhibition on the Medal of Honor and is currently showing a special exhibit about Allied forces during World War II.
Know before you go: The Museum & Library will be open Tuesday – Saturday, 10 a.m. to 4 p.m. Masks are mandatory when entering the Monroe Building. In the Museum & Library, the library stacks and 3rd floor exhibits will be closed to the public. Patrons will enter through the Michigan Avenue entrance.
Museum of Broadcast Communications
The Museum of Broadcast Communications, a unique Chicago spot dedicated to broadcasting history, is reopening for weekend visitors. The exhibits focus on both historic and contemporary radio and television content, like the museum's blockbuster Saturday Night Live – The Exhibition in 2018. Check out absorbing exhibits like the Chicago TV Gallery, Radio Hall of Fame, and their extensive archives.
Know before you go: The museum will be open Friday through Sunday. Reserve your tickets in advance. Walk-in admissions will only be available for the next admission slot with capacity. Masks that cover your mouth and nose are required. Cash will not be accepted and bag/coat checks are closed.
McCormick Bridgehouse & Chicago River Museum
Learn more about the Chicago River and its famous movable bridges at the McCormick Bridgehouse & Chicago River Museum. The five-story museums allows visitors to explore a historic bridgehouse, watch the massive gears of a moving bridge, take in stunning water views, and learn about the history of the Chicago River. Be some of the first to see a brand new exhibit refresh throughout the museum.
Know before you go: The Bridgehouse Museum will be opening to the public with limited hours  beginning on Sept. 3. All guests will have their temperature checked and are required to wear a face covering at all times in the museum.
---
Get your CityPASS
Planning a future trip to Chicago? Experience the city's famous attractions at a 50% savings with Chicago CityPASS. Take your time and enjoy each attraction with 9 consecutive days to use your tickets. Rest assured that should your plans change, you're covered by flexible 365-day risk-free returns. Trusted by 23 million travelers for 23 years. Includes prepaid admission to 5 must-see attractions:
Spend less, experience more. Learn more